When the mountains are blanketed with snow, there's never a shortage of things to do in Park City.
I've been addicted to Park City since the first time I visited the winter wonderland on a family ski trip. The snowboarding part was a disaster for my siblings — apparently I'm not a good instructor — but I was hooked.
I'm not just talking about the amazing powder, though that's certainly been drawing me back every winter. I loved the city itself — the old-town charm of historic Main Street, extraordinary restaurants, quirky boutiques, and a never-ending list of things to do around town.
As a bonafide Park City addict, here's a list of the most fun winter activities the city has to offer, starting with my favorite winter pastime: hitting the slopes.
Related Read: 14 Amazing Things to Do in Summer in Park City, Utah
1. Skiing & Snowboarding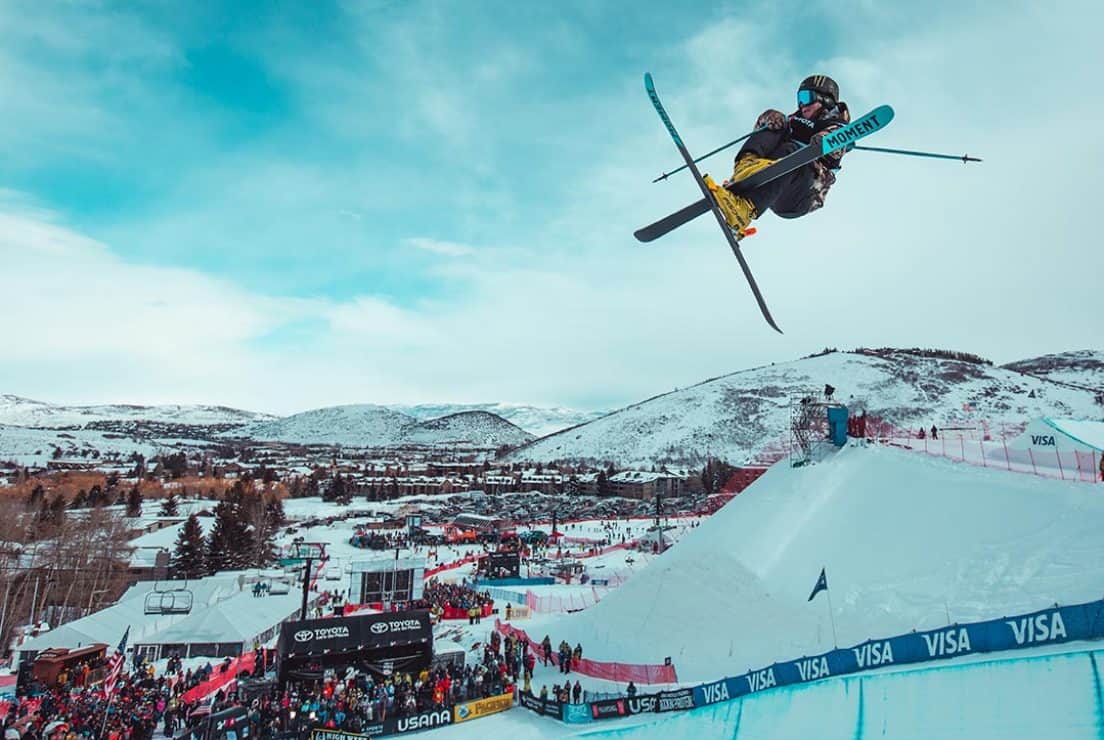 Whether you're a snowboarder or a skier, I guarantee you're going to love the slopes in Park City.
The gargantuan Park City Mountain features 7,300 acres of ski-able terrain and backcountry access, so you'll never have to ski the same run twice in a single day. The resort offers multiple terrain parks, natural halfpipes, and a Super Pipe where you'll often rub shoulders with pro athletes.
If you're a skiing purist, head over to the five-star Deer Valley Resort. Snowboarding isn't allowed here, so skiers get to enjoy the entire mountain and its endless moguls to themselves. Deer Valley also limits the number of passes available each day, so you'll never have to deal with overcrowded runs.
Related Read: Utah Valley Treks: 14 Best Hikes Near Provo, Utah
2. Cross Country Skiing
View this post on Instagram
Park City has been a premium cross country skiing destination for decades, offering over 43 miles of groomed trails across the surrounding mountains.
Basin Recreation maintains more than 15 miles of free trails connecting Willow Creek Park with the Utah Olympic Park area. You'll find another 15 miles of free trails at Round Valley, too.
There's also the White Pine Nordic Center, conveniently situated in the heart of Park City. This fee-based park grooms more than 12 miles of classic and skate ski track every day, offering classes and guided tours in addition to private cross country skiing.
3. Snowshoeing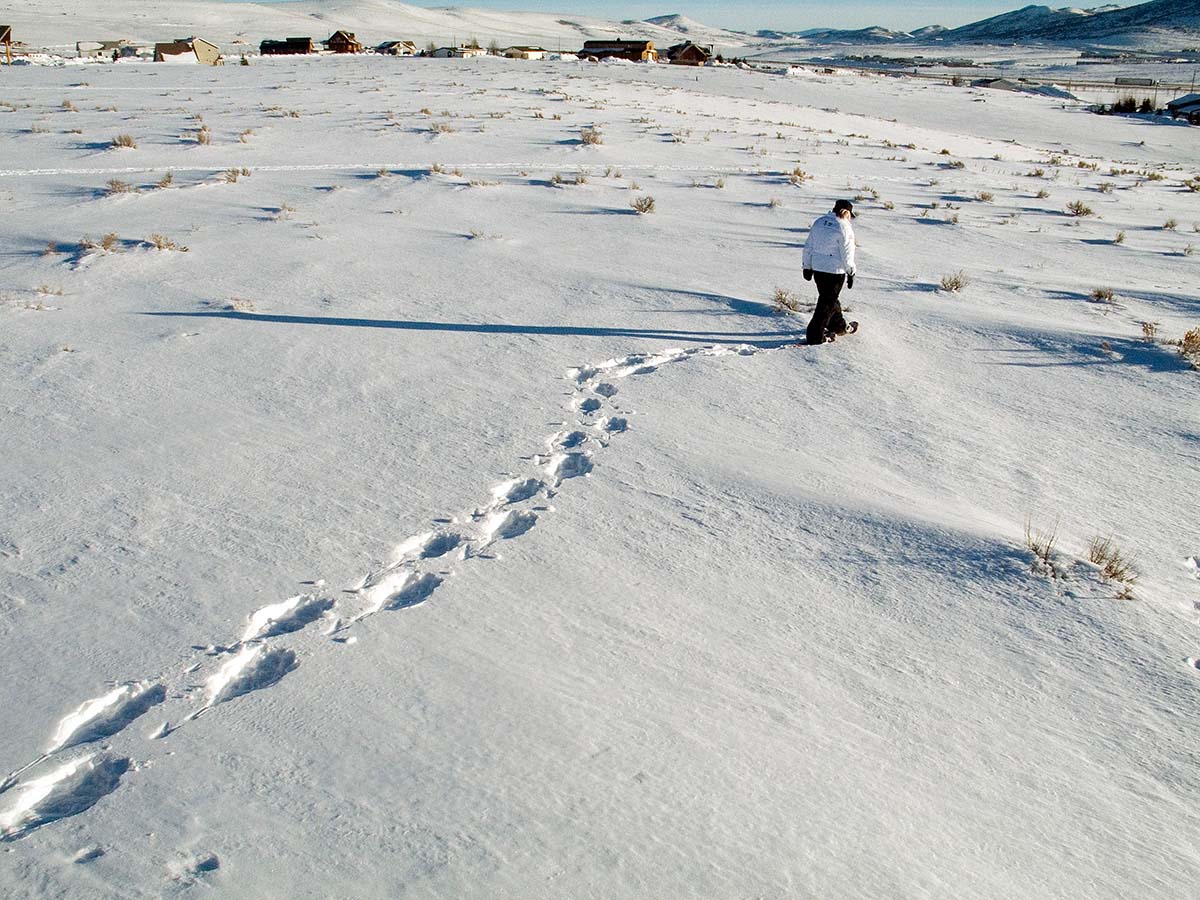 Do you have a favorite summer trail in Park City? Chances are you can enjoy the same scenic trails and viewpoints over winter with a pair of snowshoes strapped to your feet.
With hundreds of miles of trails around Park City, many of which are groomed and maintained by the Mountain Trails Foundation, it's easy to find an exciting snowshoeing trail that matches your skill level and appetite for exploring. Many trails are dog-friendly, so you're welcome to bring your furry friend along for the adventure.
Related Read: 12 Best Glamping Spots in Utah for an Adventurous Getaway
4. Dog Sledding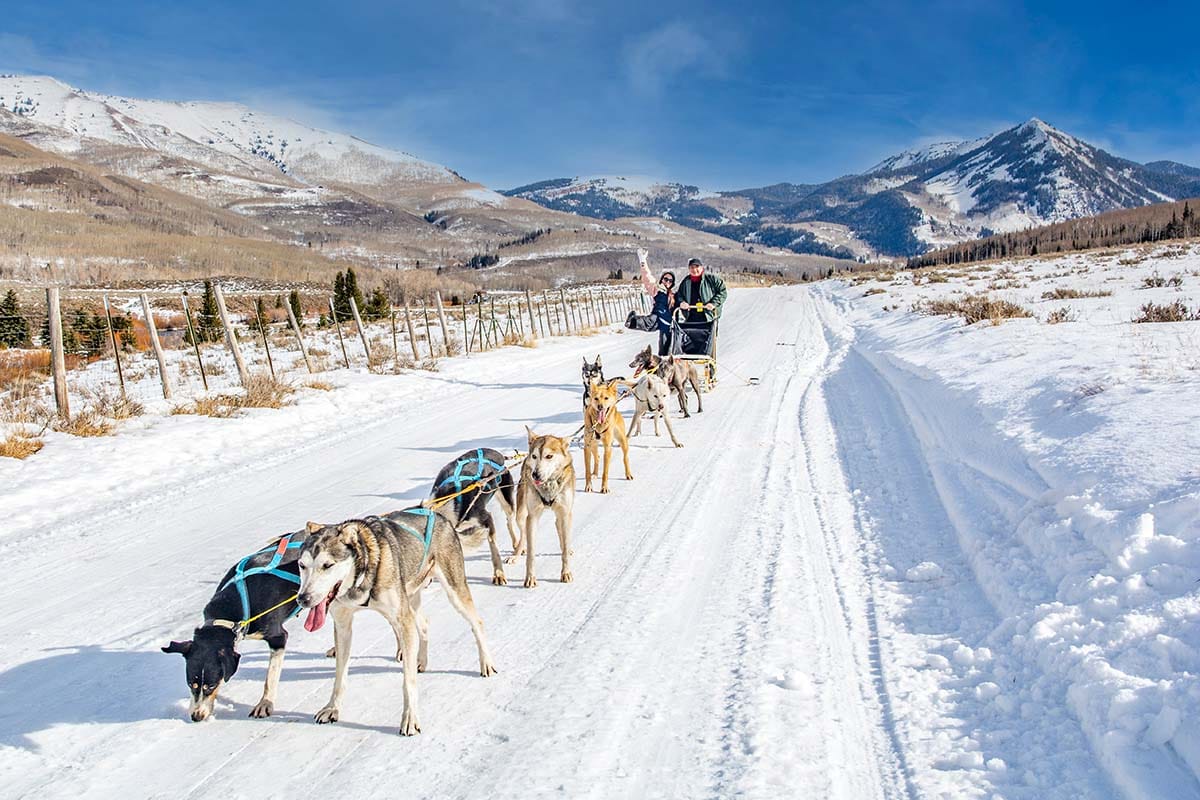 Calling all dog people — if you're missing your fur-buddy back home, book a dog sledding tour and spend the day with a pack of huskies and arctic breeds that'll have you grinning from ear to ear.
Rancho Luna Lobos and All Season Adventures both offer guided tours with professional racers from all over the world. It's a truly unique and exhilarating experience, not to mention a guaranteed winner when you're exchanging vacation stories at the office.
5. Snowmobiling
View this post on Instagram
For the ultimate high-octane winter thrills in Park City, hop on a snowmobile and shred through the untouched backcountry that few visitors get to experience. Take a moment to look around as you're plowing through powder-filled mountain meadows and you'll get a close look at the local wildlife, too.
Thousand Peaks Snowmobiling operates a 60,000 acre private ranch that's exclusively reserved for snowmobiling patrons. Visitors will enjoy unrivaled seclusion and top-of-the-line Ski-doos that'll take you up to 11,000 feet in elevation.
Backcountry Snowmobiling is another popular choice, boasting the highest basecamp of any local outfitter at 7,500 feet. Take the full tour of the pristine backcountry and you'll wind up visiting Utah, Idaho, and Montana along the way.
Related Read: 6 Outdoorsy Weekend Road Trips from Salt Lake City, Utah
6. Ice Skating
Over the winter, you'll find an open-air ice rink adjacent to Park City Mountain that features ice skating and ice hockey. This is the most convenient choice for folks staying at the Park City Mountain Resort, as it's right next to resort's restaurants, fire pits, coffee shops, and boutique shops.
For year-round ice skating, head to the Park City Ice Arena. The indoor facility boasts an Olympic-size hockey rink that offers open skating, private groups, lessons, and ice hockey games.
7. Snow Biking
Don't let the snow keep you from cruising along your favorite Park City trails. With a fat tire bike, you can ride the same summer trails you love at Round Valley, Willow Creek Park, the Historic Rail Trail, and Glenwild.
Related Read: 10 Incredible Winter Hikes in Utah
8. Sundance Film Festival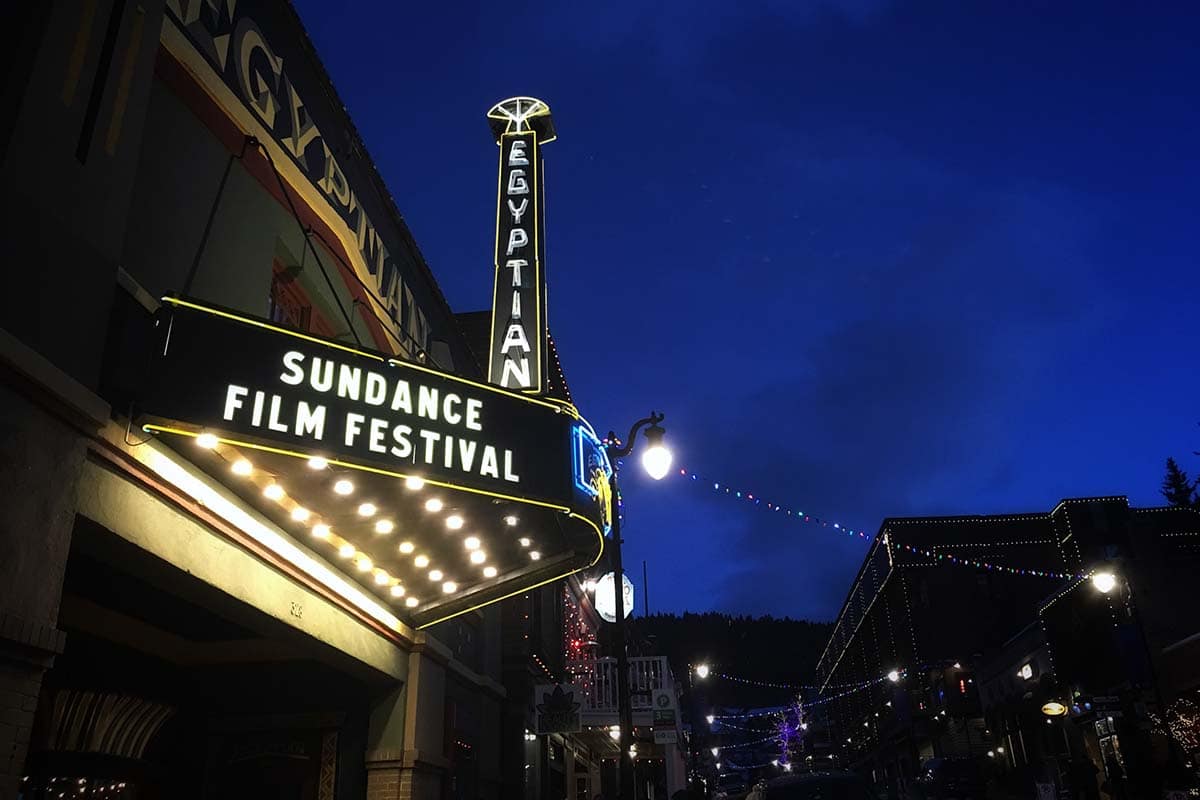 Time your Park City trip just right and you'll enjoy the rare opportunity to rub shoulders with the biggest stars in Hollywood at the Sundance Film Festival. The festival takes place each winter around the end of January to early February, hosting exclusive screenings, panel discussions, and star-studded parties.
Anyone is welcome to visit Sundance to partake in a little "stargazing," but if you want to attend the screenings and parties you'll want to purchase tickets well in advance. The theaters fill empty seats with bystanders just before the show, but you'll wind up waiting in line for hours with no guarantee of actually getting in.
9. Snow Tubing
Ask any of my siblings about their favorite Park City memory, and I guarantee the answer will be tubing at Gorgoza Park (aka Woodward Park). Between riding the lift up the hill and flying down the pre-carved lanes, it's one of those fun family activities that the kids will be talking about for years to come.
Gorgoza Park isn't the only game in town for tubing. In fact, the Soldier Hollow Nordic Center boasts the longest tubing lanes in Utah and a conveyor lift system that gets you up the hill faster so you'll spend less time waiting in line.
Related Read: 11 Unique Places to Stay in Utah for the Perfect Getaway
10. Ice Castles
If you're one of those families that listens to the Frozen soundtrack on repeat, make your kids' day by taking them to the Ice Castles in Midway. Believe me — it's even more magical than you're picturing.
Constructed with hundreds of thousands of icicles hand-placed by professional ice artists, the special winter attraction features ice-carved tunnels, frozen thrones, slides, and delightful ice sculptures brought to life by colorful LED lights.
Explore More
Sign up for our free email to join thousands of readers getting epic travel, hiking, camping and gear ideas every week.
---