Erupting with wildflowers, Park City's famous slopes are just as spectacular in summertime — and there's a ton of fun things to do around town during the warmer months.
For a long time it was just the Park City winters that captivated me. Then I made an impromptu trip to check out the Park Silly Sunday Market, and was delighted to discover that the city is just as exciting during summer. In fact — and it hurts my snow-loving soul to say this — there's actually more to do in summer when the snow melts away.
Whether you're planning a hiking trip or golf retreat, family outing or romantic escape, Park City is brimming with fun and exciting things to do in summer.
Related Read: 10 Awesome Things to Do in Winter in Park City, Utah
1. Utah Olympic Park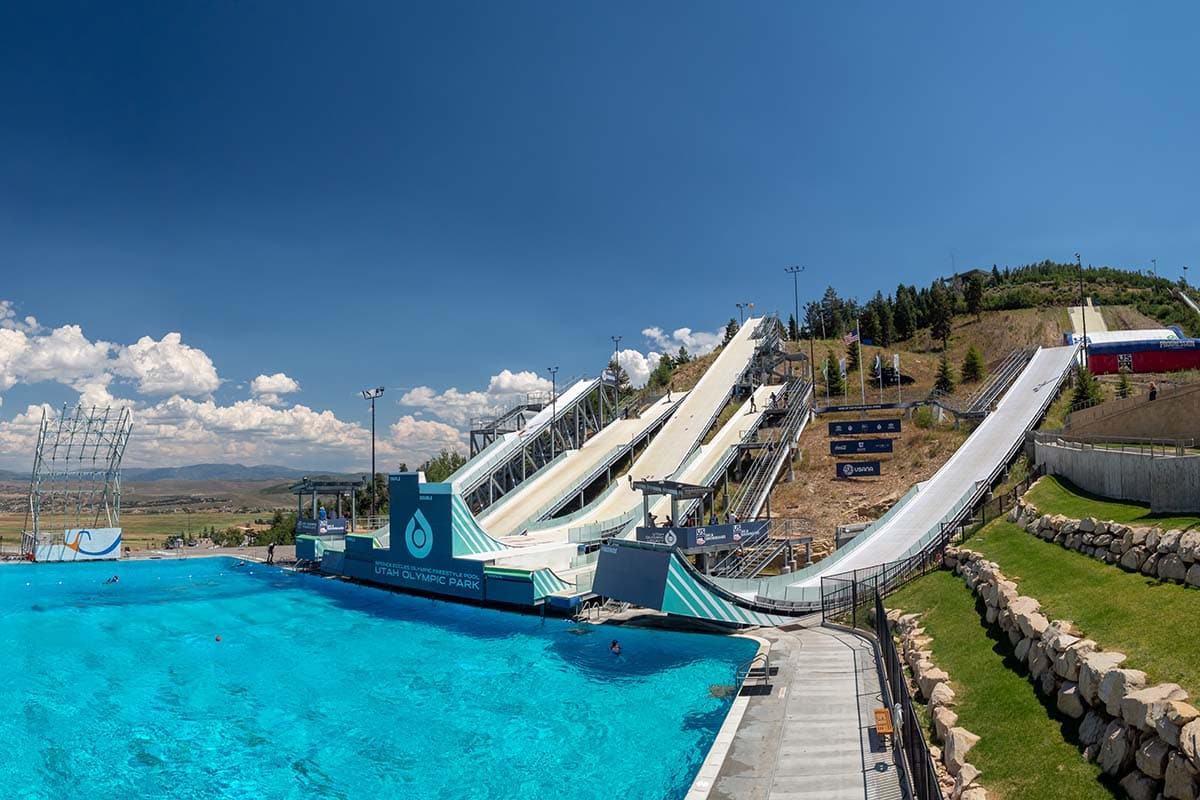 Utah Olympic Park was originally constructed for the 2002 Olympic Winter Games, hosting the bobsled, luge, skeleton and Nordic combined events. The Joe Quinney Winter Sports Center pays homage to this with memorabilia, collectibles, and the Alf Engen Ski Museum, which recounts the evolution of winter sports in Park City.
When you're finished touring the museum, ready yourself for an action-packed day of thrilling adventure. Utah Olympic Park features multiple zip lines, tubing down the Nordic ski jumps, ropes courses, airbag jumps, and a discovery course for the kids.
Of course, the main attraction at Utah Olympic Park is the Summer Bobsled Experience. Appropriately named The Comet, the Olympic track is one of the longest slides in the world, delivering more than 3,000 feet of twists and turns with speeds of up to 60 mph.
Related Read: 6 Outdoorsy Weekend Road Trips from Salt Lake City, Utah
2. Hiking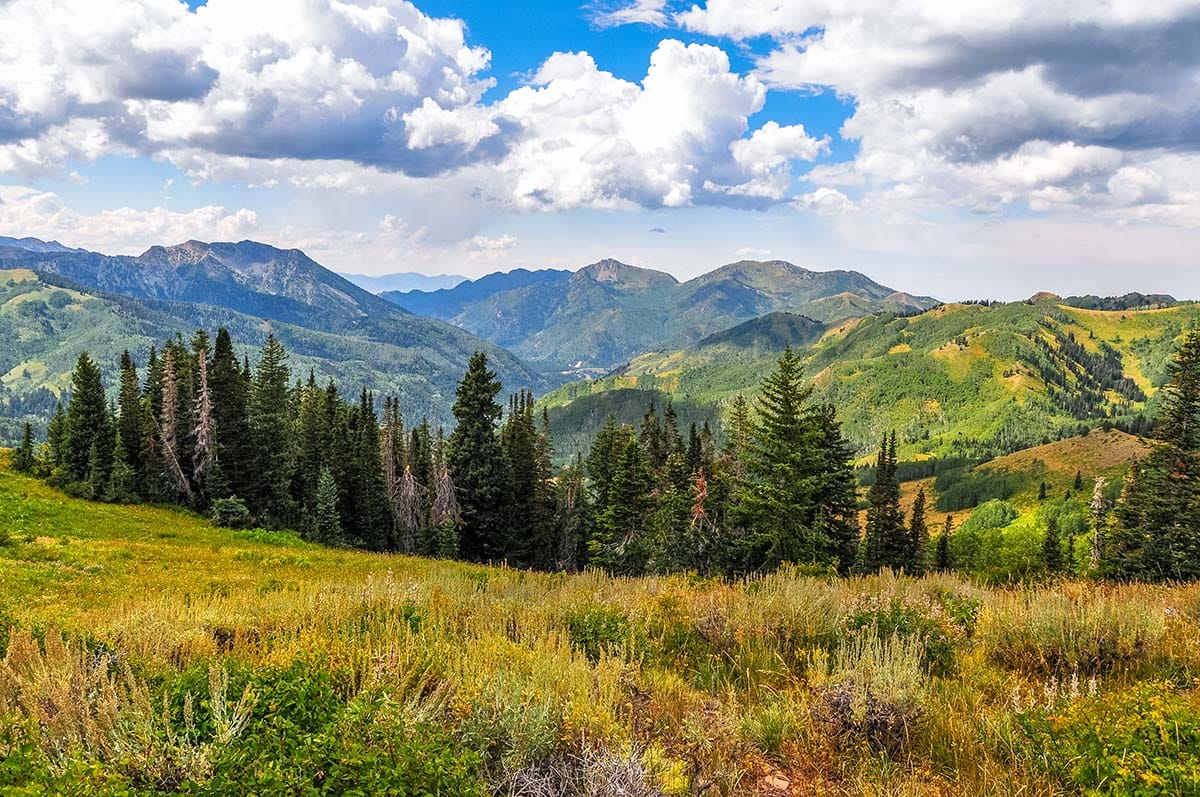 With over 400 miles of hiking trails around Park City, hiking is always a viable option. Popular hikes include the Armstrong Trail, Rob's Trail, Mid Mountain, and the Wasatch Crest Trail.
If you're up for a scenic drive before your hike, hop in the car and head west into the Wasatch Mountains or east to the Uintas. You'll find even more popular hikes in both directions, including Lake Mary and Lake Blanche in Big Cottonwood Canyon.
Related Read: 8 Unforgettable Romantic Getaways in Utah
3. Mountain Biking
View this post on Instagram
Huffing it on foot isn't the only way to explore the backcountry around Park City. Over 75% of the city's trails are bike-friendly, and there are a number of bike shops in town where you can rent a mountain bike if you didn't bring your own.
Designated an Epic Trail by the International Mountain Bicycling Association, the Mid Mountain Trail is the go-to spot for mountain biking in Park City. Other popular biking trails include the Wasatch Crest, Lost Prospector, Flagstaff Loop, and Flying Dog.
Related Read: 9 Best Camping Spots Near Park City, Utah
4. Horseback Riding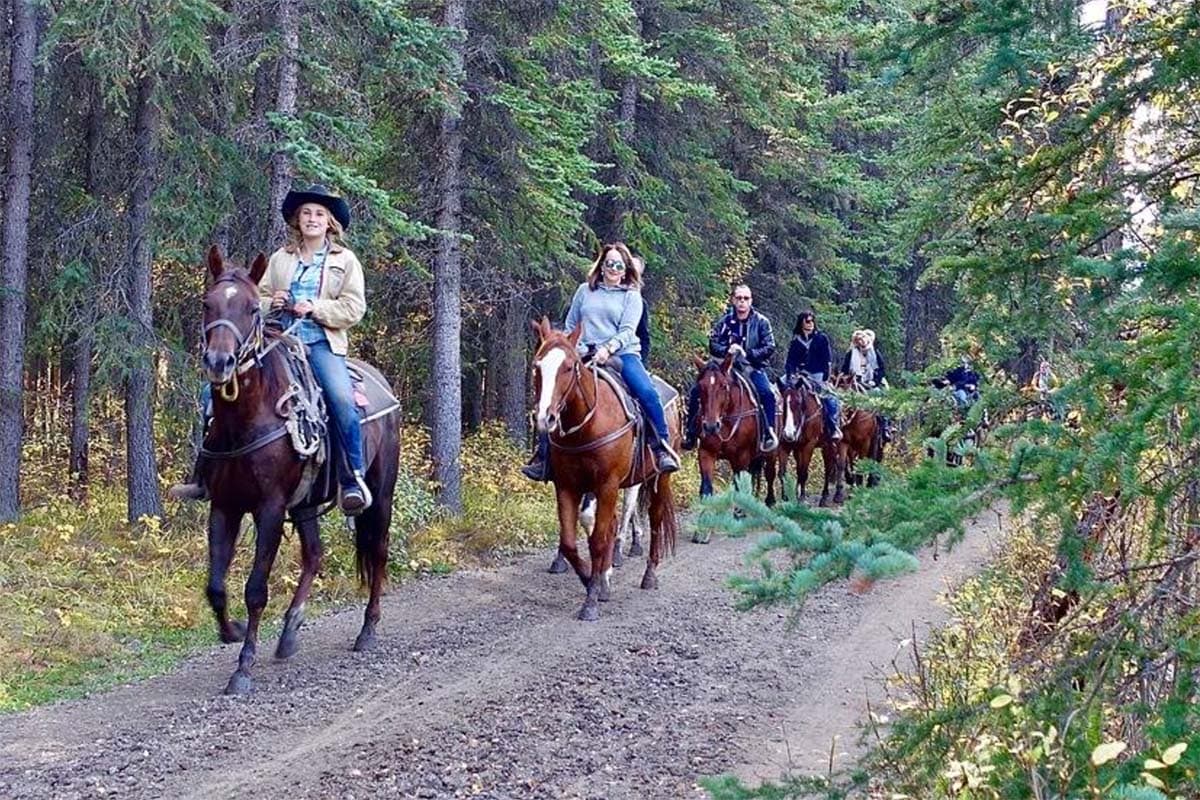 Itching to explore Park City without breaking a sweat? Book a guided equestrian tour and let your four-legged friend do all the work as you trot through the scenic backcountry.
Red Pine Adventures is just around the corner from Canyons Village, providing guided tours through a gorgeous tract of private land near the resort. Group and private tours are available, both lasting about an hour and a half.
For an even more exclusive private tour, head to The Lodge at Blue Sky. This secluded luxury lodge also features mouthwatering meals, photography tours, fly fishing, and an 18-stand sporting clay course. Go ahead and plan on spending the whole day here, because you won't want to leave.
5. Fly Fishing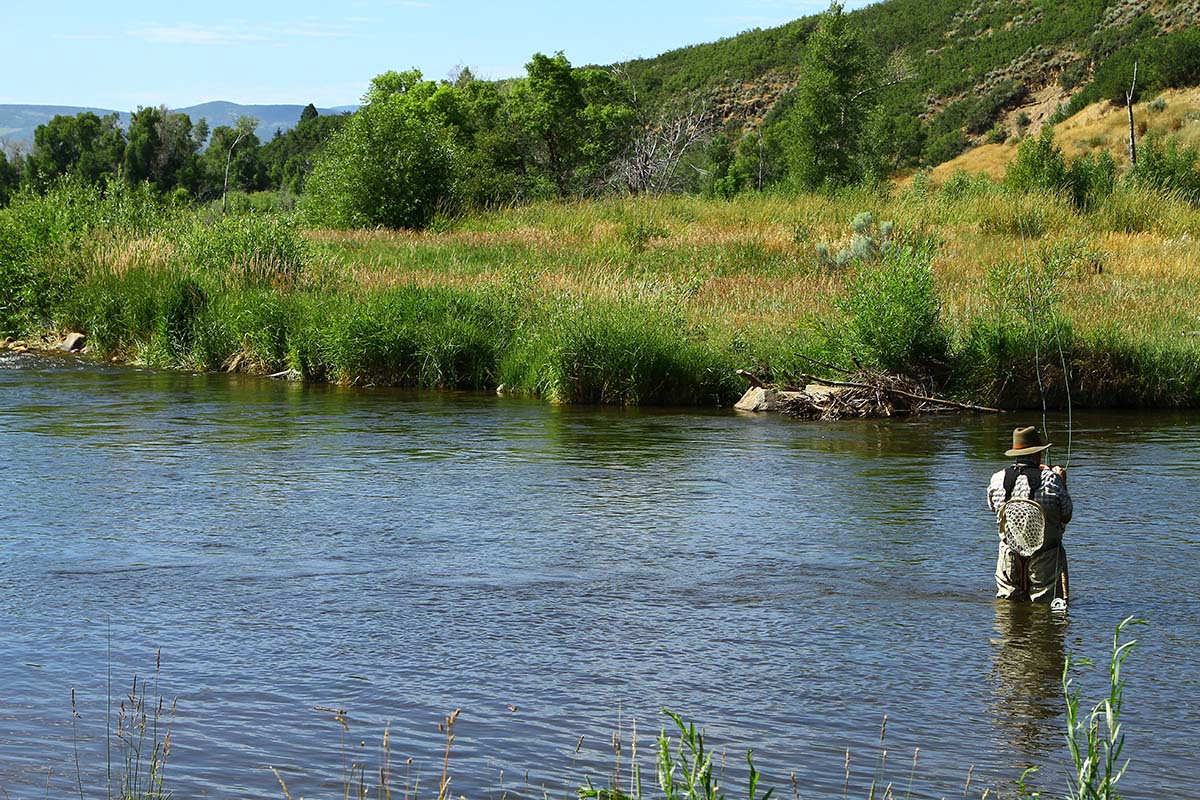 When the snow disappears and Park City transforms from a winter wonderland to a lush mountain paradise, the snowmelt transforms the area's creeks and rivers into a world-class fly fishing destination.
The Provo and Weber Rivers are the best public fishing spots to cast your line around here, both of which are blue ribbon fisheries. If you prefer to fish in still water, head to any of the nearby reservoirs including Jordanelle, Rockport, and Echo.
You'll find a variety of tackle shops in town where you can gear up for your fly fishing adventure, or you can book a guided tour with a local outfitter — many of which offer lessons for families and first-timers.
Related Read: The Beginner's Guide To Fly Fishing In Utah
6. Golf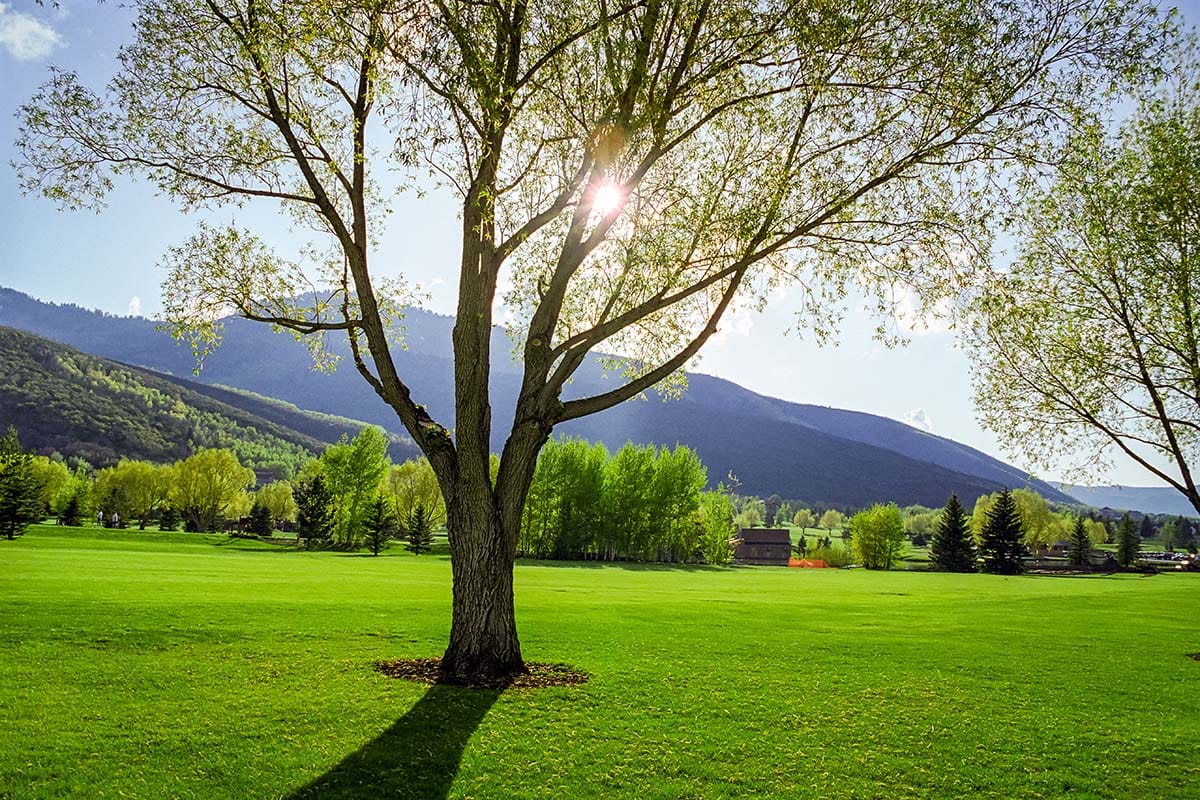 Park City boasts 15 golf courses — seven public, eight private, and every one worthy of an afternoon on the fairway. The city is a rare destination that offers quantity and quality, with five Park City courses earning a spot in Golf Digest's list of the Best Golf Courses in Utah.
Glenwild is widely considered the best golf course in Utah, with Golf Digest crowning the Tom Fazio-designed course one of the top 200 golf courses in America.
The list of top-tier private golf clubs in Park City continues with Talisker Club at Tuhaye, Promontory, and Park Meadows Country Club. If you're up for a scenic drive on your way to the golf club, Victory Ranch in Kamas and Red Ledges in Heber are both worth the short drive.
For public golf courses, consider scheduling a tee time at Canyons Golf, Soldier Hollow, or the highly-regarded Wasatch Mountain Golf Course nestled in the scenic state park.
7. Water Sports
View this post on Instagram
Whether your idea of a day on the water involves a wakeboard, jet skis, or paddle board, you'll find ample opportunities to set sail around Park City.
Jordanelle State Park offers the closest reservoir, featuring a resort-style beach and on-site rentals for boats, jet skis, kayaks, paddle boards, and more. The lake also boasts an inflatable water sports park at Aqua x Zone that the kids are sure to enjoy.
If you're willing to drive a little, head south to Deer Creek or Strawberry Reservoir. To the north, you'll find Rockport and Echo Reservoirs as well.
Related Read: 9 Best Cabin Rentals in Park City, Utah
8. Zip Line Tours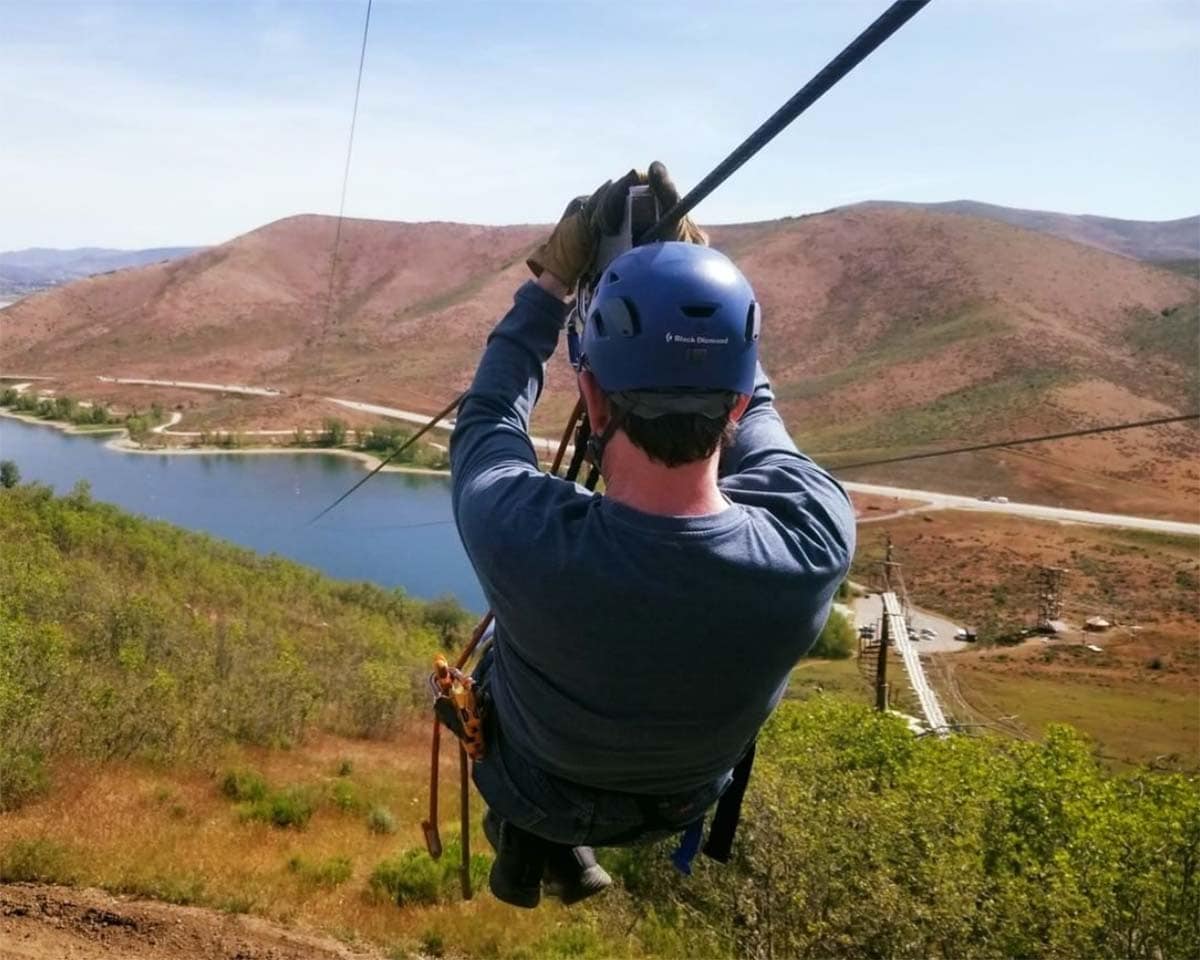 Ready to see Park City's stunning landscape from a new perspective? Get your heart racing and adrenaline pumping as you fly over the forest on a zip line.
Utah Olympic Park offers three exciting zip line experiences. The Summer Freestyle and Summer Extreme zip lines mimic the experience of Olympic athletes flying down the Nordic ski jump, while the Summer Drop Tower features a 377-foot ride that ends with a free-fall drop from the 65-foot tower.
For more heart-pounding adventure, head to Zipline Utah at Deer Creek State Park. These guys have several world record setting zip lines, including the longest zip line over water and the longest continual zip line.
The fun doesn't stop there. You'll also find a collection of zip lines conveniently located at Canyons Village, including two thrilling Ziptours, the Ziprider, and the Flying Eagle.
9. OHV Riding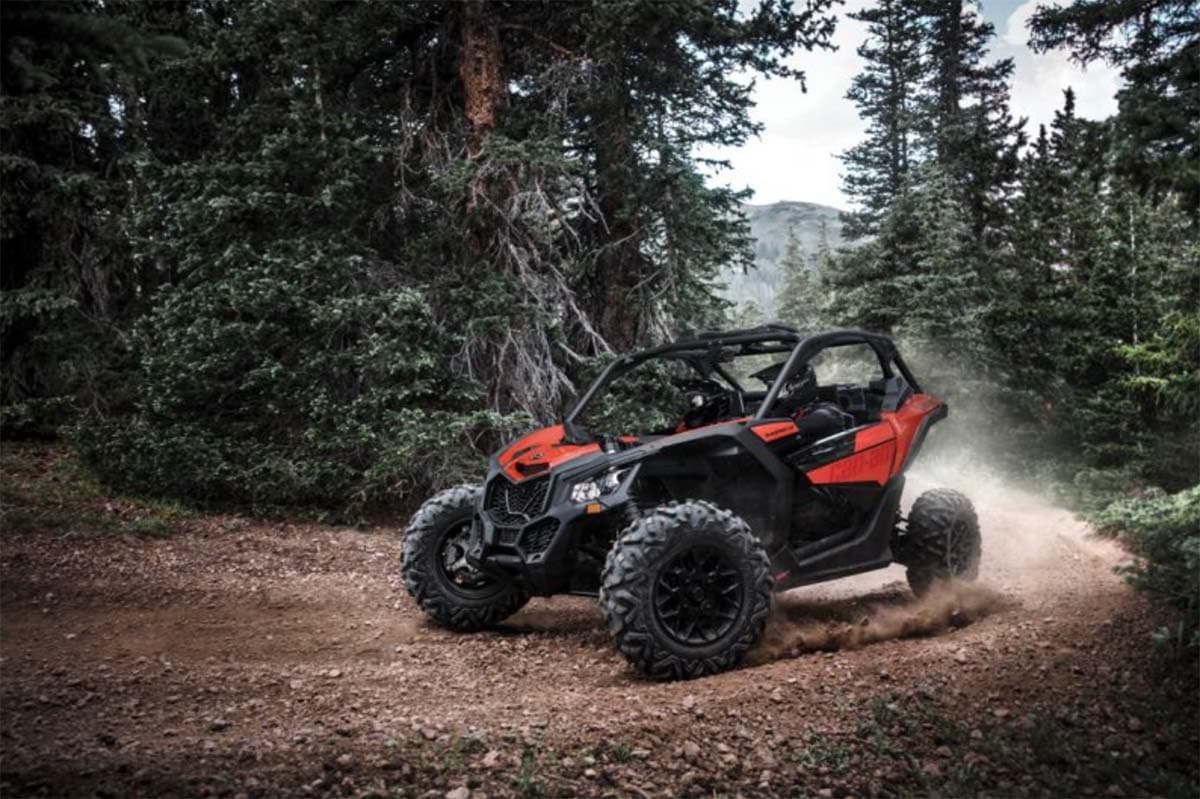 Park City is surrounded by epic OHV trails, including the popular Deadhorse ATV Trail. Bring your own expensive toys, or rent them from a local outfitter like Lofty Peaks, Wasatch Excursions, or Uinta Recreation.
For guided OHV tours, head to the 10,000 acre Rendezvous Ranch. North Forty Escapes offers a variety of ATV tours ranging from 2-6 hours, all on private land away from crowded public trails.
Related Read: The 7 Best Scenic Drives In Utah
10. Alpine Slide & Mountain Coaster
View this post on Instagram
Park City Mountain offers a variety of summer activities from disc golf to scenic lift and gondola rides, but the Alpine Slide and Mountain Coaster are definitely the prime attractions.
The Alpine Slide is one of the longest slides in the world, featuring four chutes with over 3,000 feet of luge-like track. The speed-control makes it kid-friendly, though the driver must be at least 16 years old and the passenger at least 35 inches tall.
When you're ready to kick the excitement up a notch, head over to the Mountain Coaster. With more than a mile of elevated track and toboggan-style cars, the coaster can reach speeds of up to 25 mph as you race through the ride's exhilarating twists, loops, and curves.
11. River Rafting & Tubing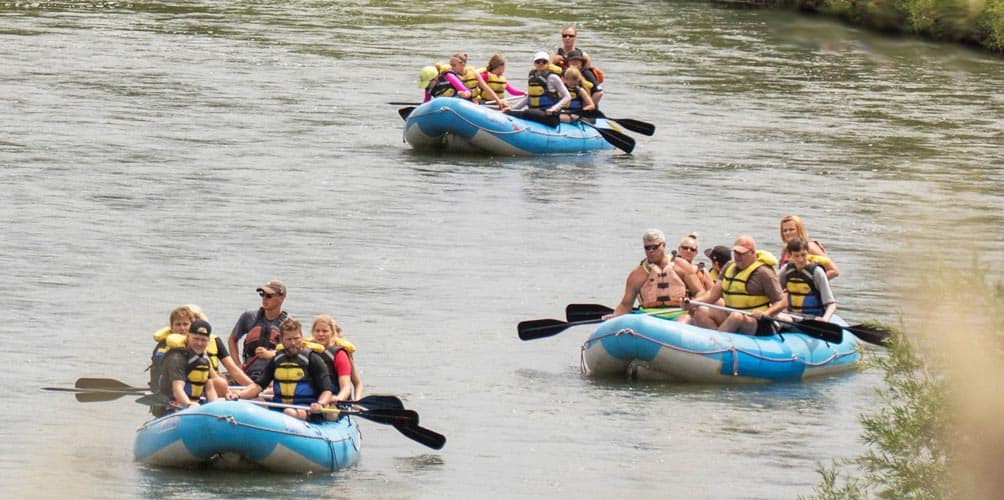 Whether you're in the mood for floating down a lazy river or rushing through the rapids, Park City has you covered. A number of local outfitters offer guided tours down the Provo and Weber Rivers, or you can rent your own kayaks and tubes to float the river at your own pace.
For guided river tours, check out All Seasons Adventures, Destination Sports, Utah Outdoor Adventures, or Park City Rafting. Tours range from two hours to a full day, with equipment ranging from group rafts to inflatable kayaks and inner tubes.
As for the lazy river crowd, Barefoot Tubing will set you up with an inner tube to cruise through the Weber River's mild class II rapids. You can also head south to Deer Creek, where High Country Adventure offers the same tube rental service for the Provo River.
Related Read: 10 Best Utah Lake Camping Destinations for a Weekend on the Water
12. Park Silly Sunday Market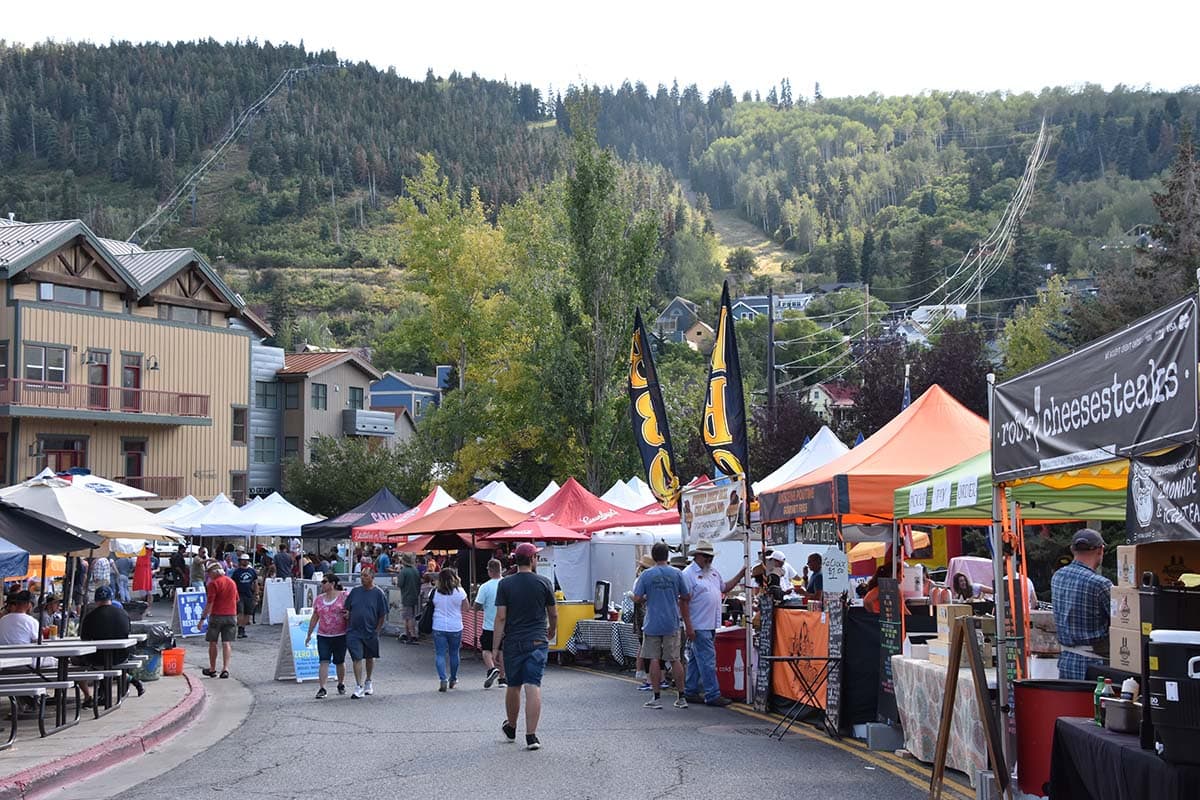 Operating every Sunday from June through September (with a handful of exceptions), the Park Silly Sunday Market is an open-air market with something for everyone.
The market turns historic Main Street into a street festival on Sundays, replete with shopping boutiques, games for the kids, delectable food, and libations for the adults.
13. Swaner Preserve & EcoCenter
View this post on Instagram
The Swaner Preserve and EcoCenter features a 1,200 acre nature preserve and expansive 10,000 square foot LEED Platinum building with interactive exhibits to educate visitors on the local environment. Operated by Utah State University researchers and staff, the Preserve and EcoCenter offers wildlife viewing opportunities, nature tours, and educational programs for kids and adults.
The Swaner Preserve boasts more than 10 miles of trails, so be sure to bring your hiking boots!
Related Read: 10 Refreshing Swimming Holes in Utah
14. Chairlift & Gondola Rides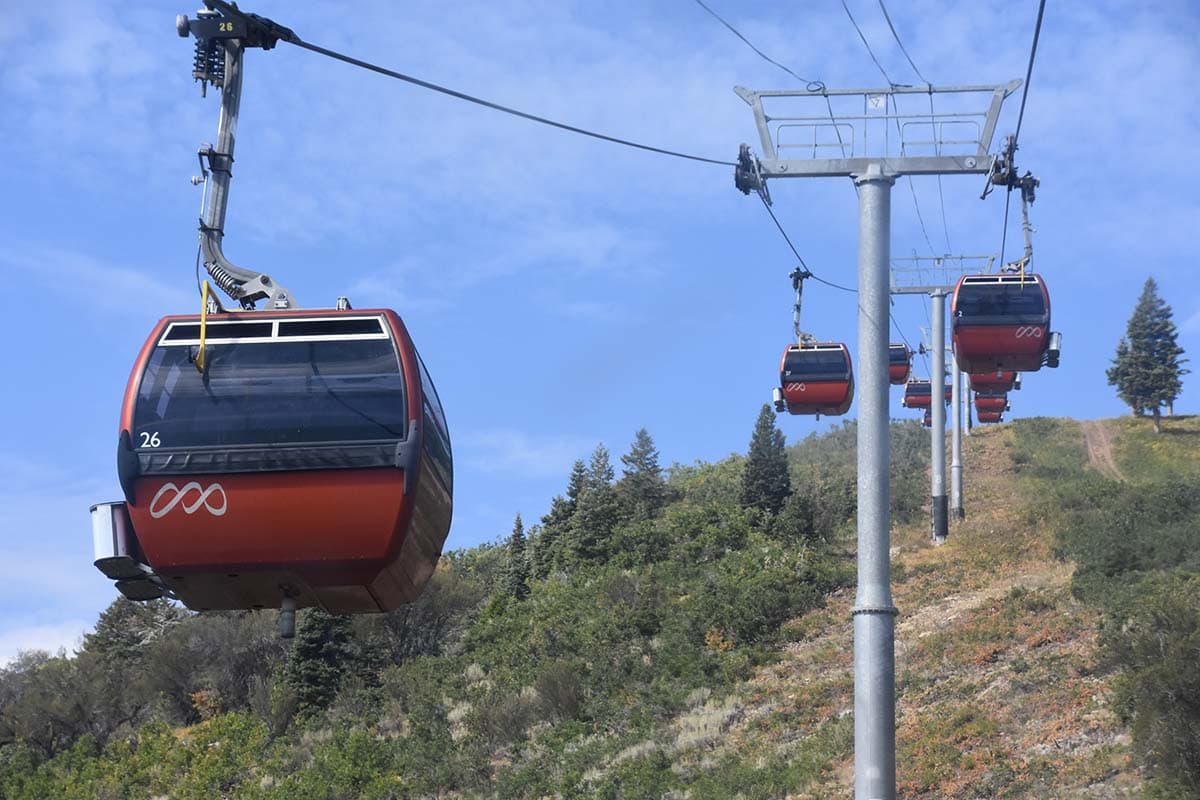 For folks who want to soak in the scenic landscape without breaking a sweat, it's tough to beat Park City's chairlifts and gondolas. You'll find operating lifts at both resorts, and there's even a chairlift in town that takes you from Main Street to the base of Park City Mountain.
When you reach the top of the lift, hop off and stretch your legs on one of the scenic hiking trails. When you've had your fill of the sights, you can hike back to the resort or ride the lift back down.
Explore More
Get epic travel ideas delivered to your inbox with Weekend Wanderer, our newsletter inspiring thousands of readers every week.
---