Mention that you live in Colorful Colorado, and the reaction you'll often get is one of admiration — with possibly a hint of envy.
The Centennial State is well known as an outdoor lovers' paradise as well as a prime place to take a vacation. But the state isn't all sunshine and rainbows (though it is a lot of sunshine).
While being a fantastic place to live and travel, there are definitely some downsides to calling Colorado home. Here are a handful of pros and cons to consider if you're thinking about making the move to Colorado.
Living in Colorado: The Upsides
1. Hello, Rocky Mountains!
If the mountains are calling, Colorado has the answer, and the Rocky Mountains won't disappoint. With 58 peaks over 14,000 feet, the mountains of Colorado offer nearly limitless terrain for exploration. The state is also home to 11 national forests and 4 national parks, including one of the most visited in the National Park system, Rocky Mountain National Park.
From the accessible Front Range to the spectacular Ten Mile and Gore Ranges, to the stunning Sangre de Cristos and San Juans in the southern half of the state, you'll find more mountain terrain than you can explore in a lifetime.
Related read: 6 Scenic Drives Near Denver for When the Mountains are Calling
2. Strong Job Economy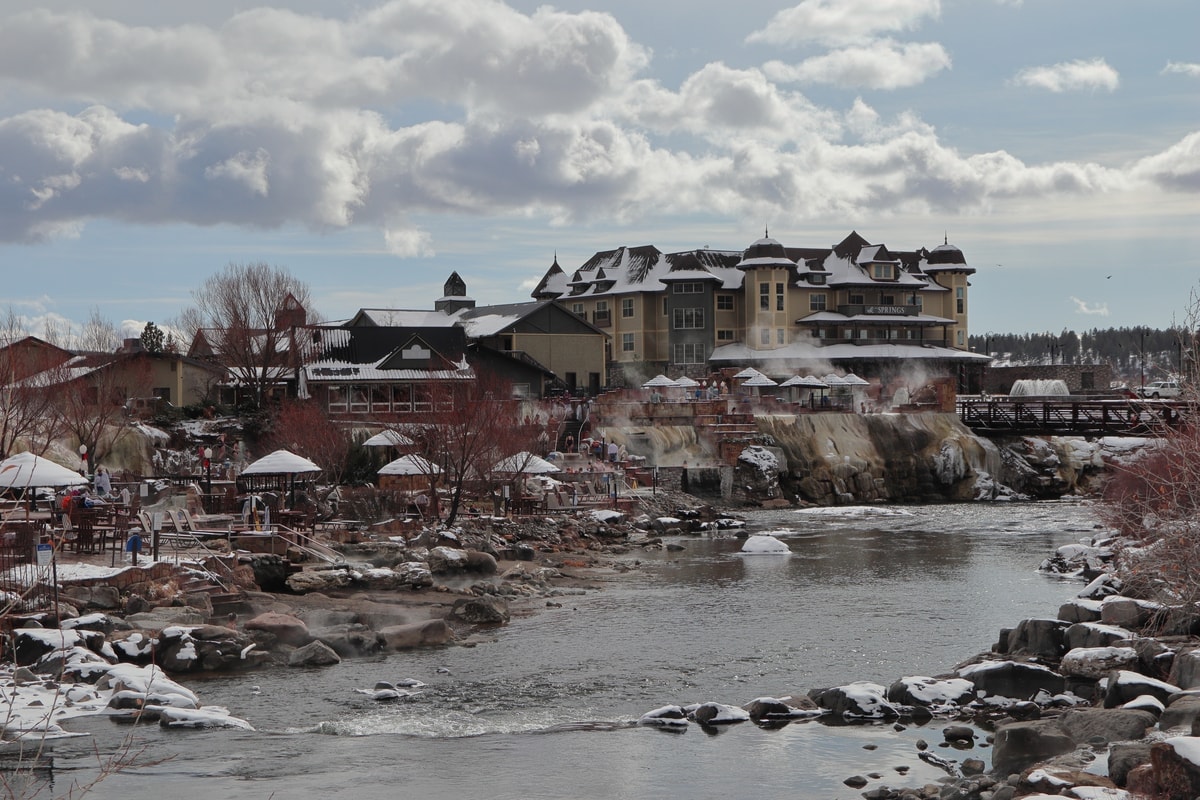 If you're plotting a move to the Centennial State for work, the good news is that, in recent years, Colorado has had a consistently strong job market.
According to the Leeds School of Business at the University of Colorado Boulder mid-year 2022 Colorado Business Review, Colorado outperformed most states in job recovery and growth after the pandemic and is one of fourteen states that has more jobs now than in pre-recession times.
This is good news if you need to finance your outdoor exploring lifestyle — after all, that gear doesn't come cheap.
Related read: 11 Perfect Romantic Getaways in Colorado
3. Casual Work Vibes
Unless you work in downtown Denver or at the Tech Center, Colorado is known for having some seriously casual work vibes. Dog-friendly offices? Check. Snack bars and brews on tap? Check. Office-approved days off to chase powder? Also, check.
If you're looking for the kind of hip, laid-back office with a flexible work-from-home schedule, many Colorado-based companies offer these kinds of perks and more. So go ahead and wear your puffy to work.
Related read: 7 Beautiful Hikes Near Red Rocks Amphitheatre, Colorado
4. Prime Weather for Outdoor Exploration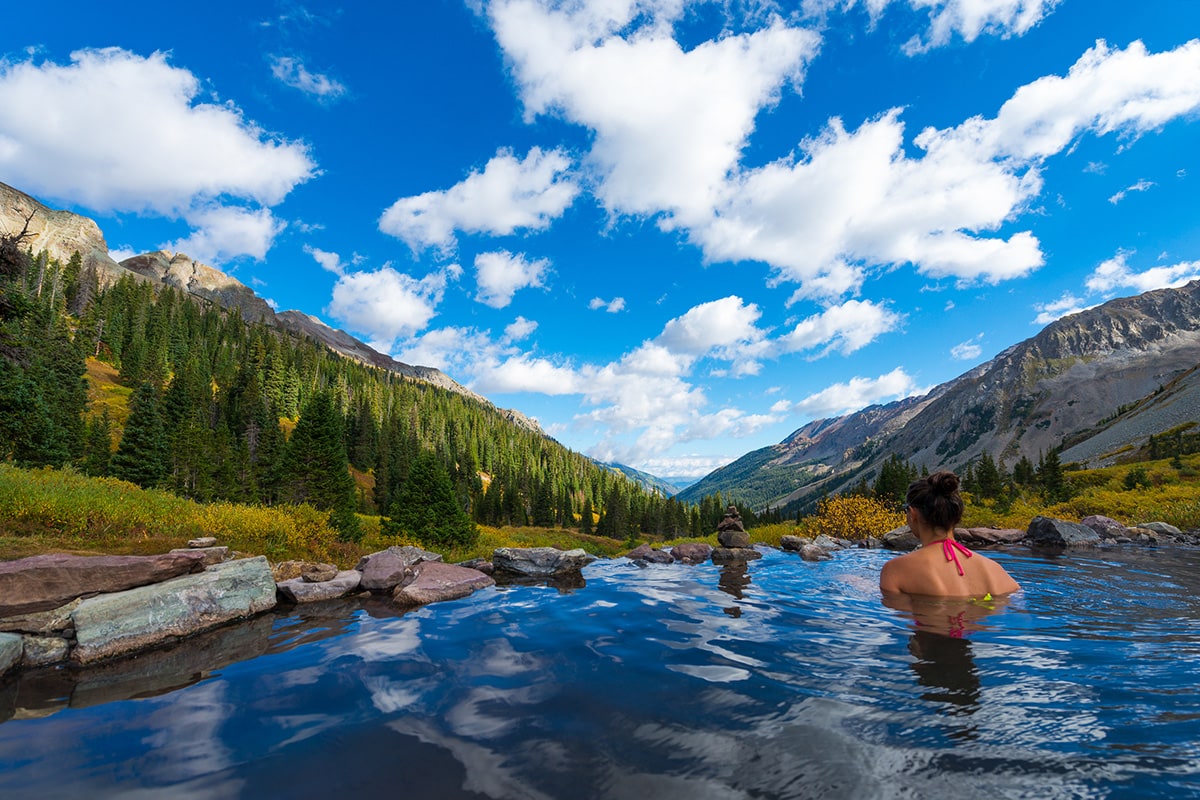 Depending on your location, Colorado boasts, on average, somewhere in the range of 250 days of sunshine each year. And yes, those blue sky days do translate to some spectacular outdoor adventures in all four seasons, no matter how you like to get outside.
Get your tan on and get some vitamin D whether your weekend hobby involves hiking, backpacking, trail running, mountain biking, cycling, climbing, mountaineering, rafting, kayaking, skiing, or some combination of all of the above. Just don't forget the sunscreen.
Related read: 13 Secluded Cabin Rentals in Colorado for Remote Getaways
5. Food and beer scene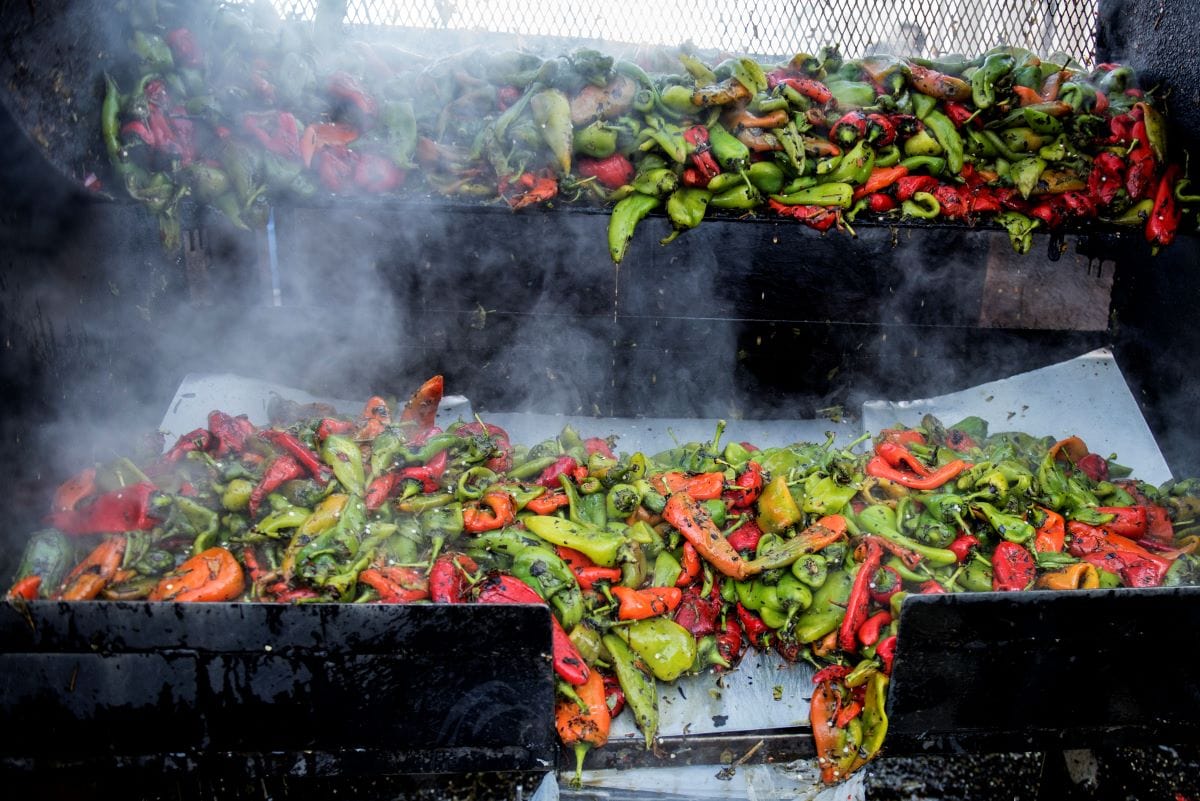 From microbreweries (a whole lot of them) to top-rated restaurants, Colorado has a wide variety of cuisines and libations to choose from. Whether you want a top-notch locally inspired dish that features homegrown fare and consciously sourced ingredients or a hole-in-the-wall restaurant with exceptional southwestern-inspired cuisine, most of the cities in Colorado can deliver.
And did we mention the craft beer? Colorado is home to over 400 established breweries — it's perfect for anyone who wants to conclude a day spent in the mountains with a one-of-a-kind cold brew. You don't even have to go far to be spoiled with options.
Related read: 11 Best Places to Camp Near Lakes in Colorado
6. Quaint to posh mountain towns
From historic gold mining hubs to present-day ski resorts, Colorado's mountain towns offer a wide range of experiences, whether you're looking for an opulent resort (Vail, Aspen, Telluride) or a quirky experience with plenty of old west history (Fairplay, Leadville, Salida ), or even if you just want to escape the hustle of the big city for a middle-of-nowhere getaway (Westcliff, Alamosa, Creede), Colorado's small towns have lots of character.
Whether you're looking for your next landing place or you just want to spend a weekend getting away from the growing metropolis of Denver, you can find plenty to fill a weekend (or a lifetime) in any of Colorado's many mountain towns.
Related read: The 10 Best Hikes Near Telluride, Colorado
7. Tons of recreational opportunities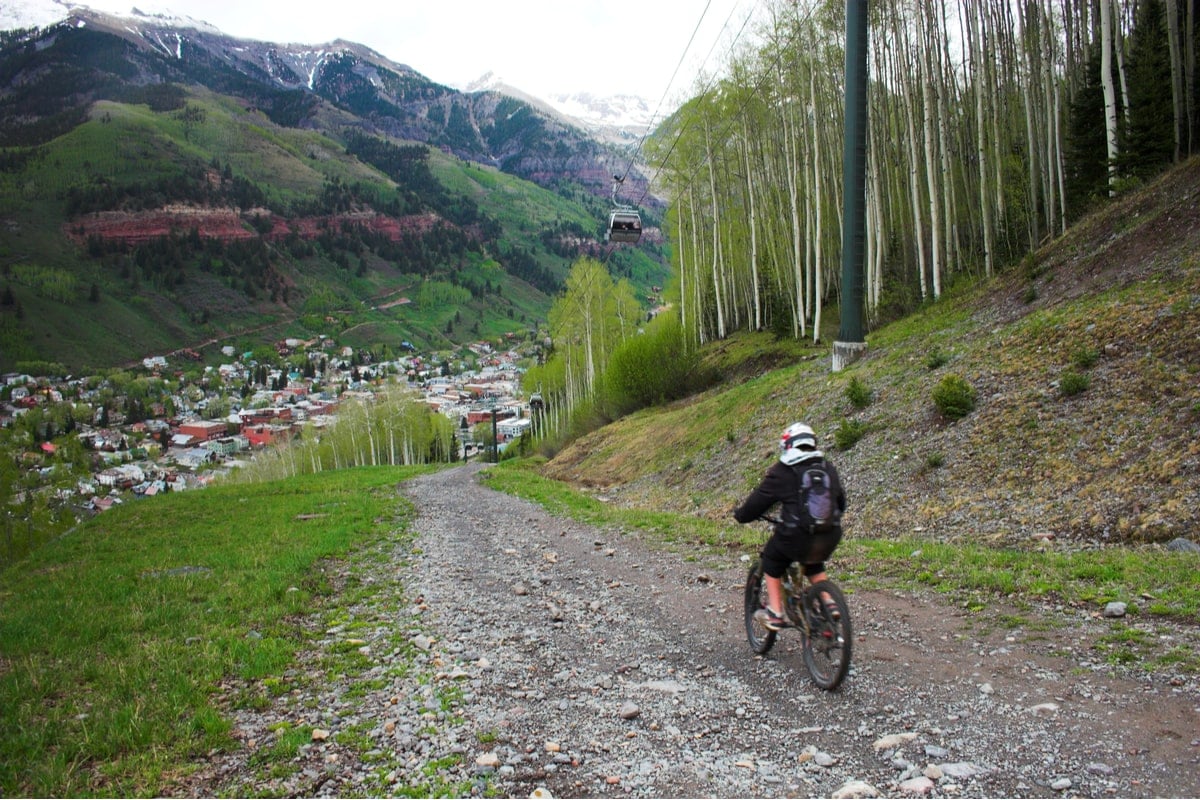 It should come as no surprise that Colorado is a big destination for lovers of the great outdoors. With millions of acres of public lands and great access to year-round recreation, the state has lots to offer. Whether your idea of a great weekend is a chill camping excursion with the fam or shredding backcountry lines in fresh powder, the state offers boundless opportunities for outdoor adventure.
And if you're looking to try a new activity or learn a new skill, Colorado has many sporting communities that will welcome you with open arms. From weekly meetups to organized weekend events, you can find a supportive community to plug into and tackle your next outdoor endeavor (the Meetup app and group activities put on by REI are great places to start). After all, half the fun is the people you get to meet along the way.
Related read: 12 Amazing Cabins in Colorado with Hot Tubs
Living in Colorado: The Downsides
1. Increasing Cost of Living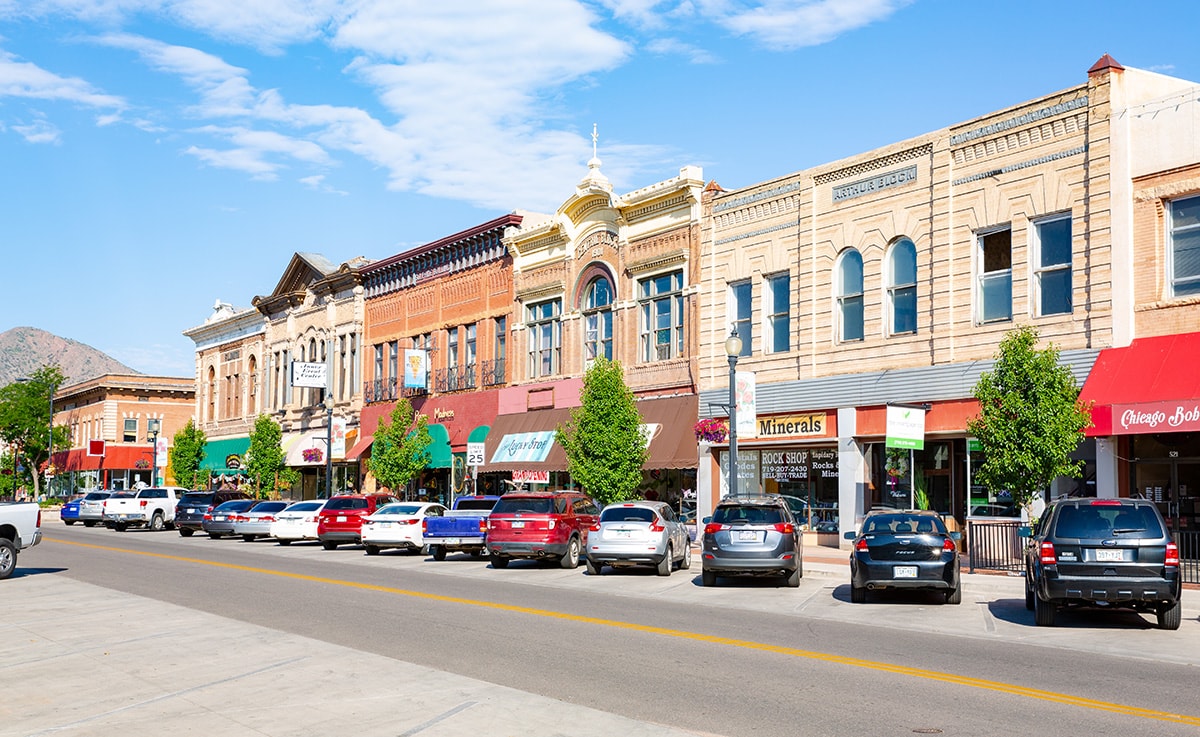 Many places in Colorado are becoming increasingly expensive. According to data collected from The Cost of Living Index published by the Council for Community and Economic Research, the cost of living in Colorado in 2022 was 4% higher than the national average with the cost of housing ranking 15% higher than the national average.
That's immediately noticeable when looking at the real estate market. Per the Zillow Home Values Index, the typical cost for a home in Colorado in September 2022 is $577,500 – a 12.5% growth in just a year. Along with housing costs, most everything else has gone up, too – from gas to groceries, recreation, and more.
Let's just say that you won't be getting a lift ticket for under $100 anymore.
Related read: 13 Best Free Camping Spots in Colorado
2. Population Growth and Urbanization
Perhaps, unsurprisingly, Colorado has seen steady population growth. Of course, with all those people comes a lot more traffic on aging infrastructure not originally intended to handle the volume. A trip up Interstate 70 or Highway 285 on any holiday weekend will quickly tell the story, as you can easily spend more time sitting in traffic than at your vacation destination.
Sure, it's not California or the East Coast at rush hour, but you'll quickly find that this isn't the Wild Wild West anymore either. The increasing population has brought overdevelopment of the metro areas. Open space is dwindling in prime real estate locations, suburban sprawl is a real issue, trailheads are packed on the weekends, and don't even get anyone started on the lift lines at the resorts around the holidays.
Related read: 9 Best Yurt Rentals in Colorado for the Ultimate Wilderness Escape
3. Air Quality and Wildfires
With the increased traffic, ever-growing population, and increasing industrialization, Colorado's air quality has significantly decreased in recent years.
Sure, the state still gets its characteristic sunny days, but if you're along the Front Range and subject to the occasional inversion, you'll know the smog is real – and it's not going to get better in the foreseeable future. Add to that the increasing number and intensity of summer wildfires across the western U.S., and you've got a recipe for some days where going outside is ill-advised because of dangerous air quality.
And speaking of wildfires, like much of the west, Colorado's dry climate is prone to wildfires. If you choose to live in or near the mountains, the state's drought-ridden climate means you're going to deal with the reality of wildfires.
Related read: 7 Gorgeous Winter Camping Spots in Colorado
4. Land-locked and Water Scarce
If water sports are your calling or you can't imagine a life without trips to the ocean, this land-locked state might not be your cup of tea. Colorado does have several large reservoirs like Blue Mesa and Lake Granby, though, in recent years, the ones most often used for recreation have seen a dramatic drop in capacity.
Colorado is in the midst of an ongoing 22-year drought, and with climate change and looming water restrictions along the Colorado River, it's not likely that the state's water concerns are going to improve in the near future. So if you want lush landscaping or you're looking to spend your weekends on a boat, perhaps consider Colorado as a vacation destination instead of a permanent home.
Related read: 10 Unique Places to Stay in Colorado for a Memorable Vacation
5. The Snooty "Native" Coloradan Attitude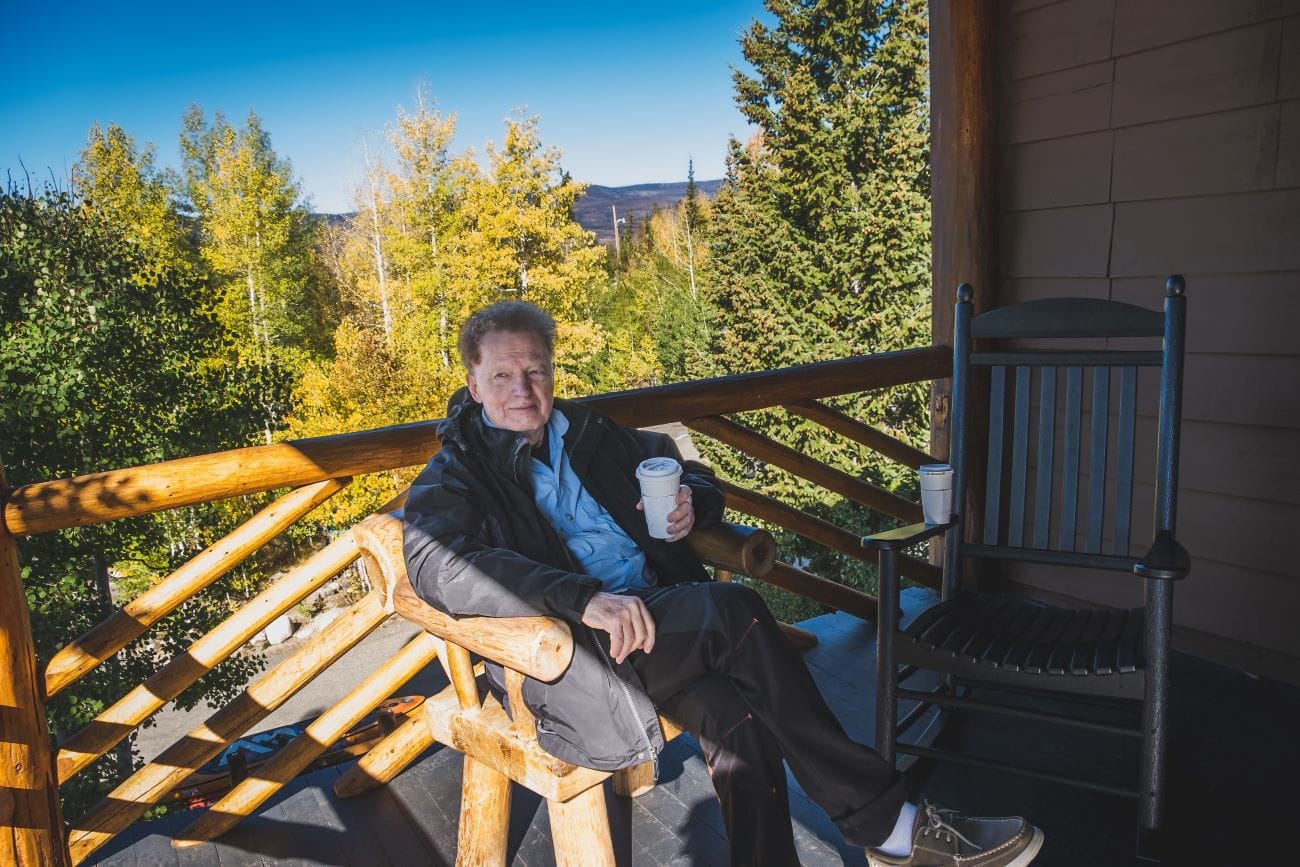 From the "Native" bumper stickers to the snooty attitude about out-of-staters (sorry Texans and Californians), Coloradans born or raised in the state can have a bit of an attitude.
You might encounter it at your local brewery or on the ski hill, but it's especially apparent on the roads where anyone who is daft enough to venture out in that first winter snowstorm on a bald pair of tires will be cursed to high heaven and told to go back to whatever state they came from.
But perhaps we should all chill out. If you love the Centennial State, you probably can appreciate why others want to live here, too. In the meantime, try not to feel too ostracized for your out-of-state plates.
Related read: 12 Best Cabin Rentals Near Colorado Springs, Colorado
6. High, Dry Altitude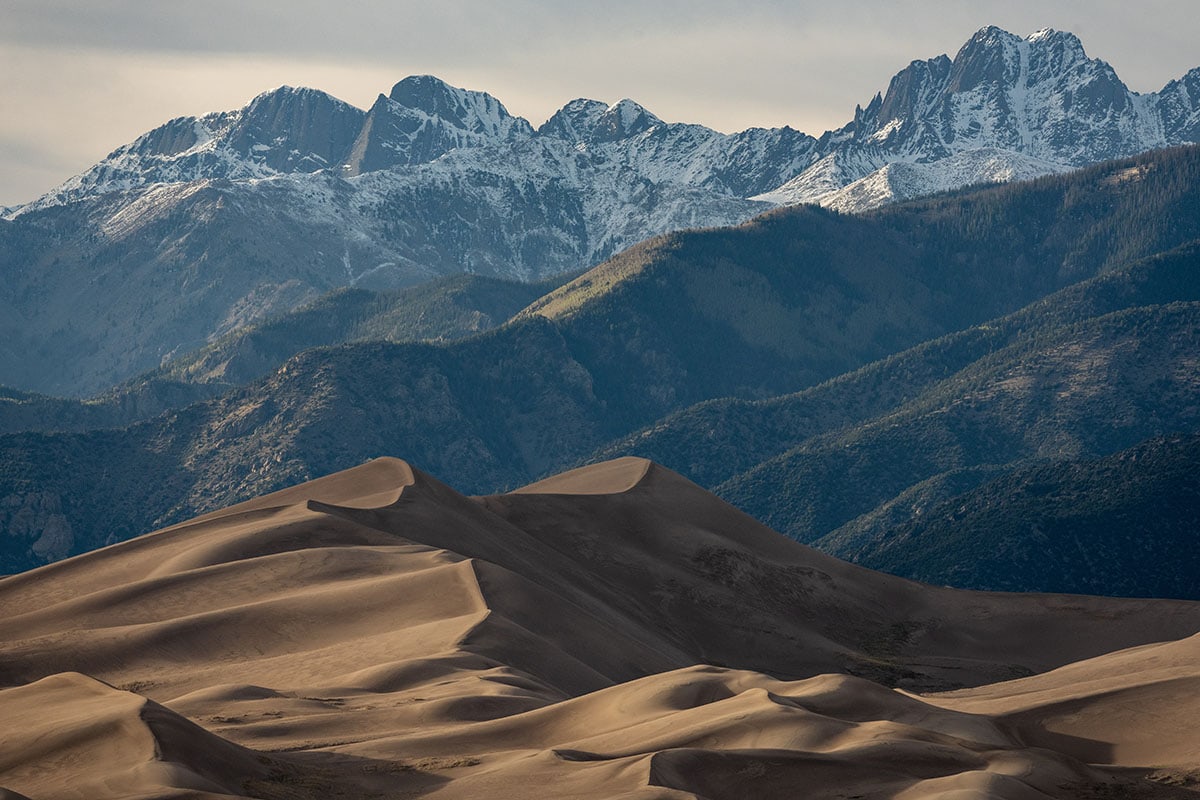 That "Rocky Mountain High" immortalized by the John Denver ballad comes with a cost. Well, a few costs to be exact. All this high mountain air? Well, it's dry AF.
Not only will you be sucking wind, but you'll also be reaching for the skin cream and lip balm with alarming frequency. And while being short of breath and dry as toast might sound like a minor inconvenience, if you're used to living in a more humid climate, Colorado's dry mountain air is going to take some getting used to. Stock up on moisturizer.
Related read: The 10 Best Scenic Drives In Colorado
7. Lack of Diversity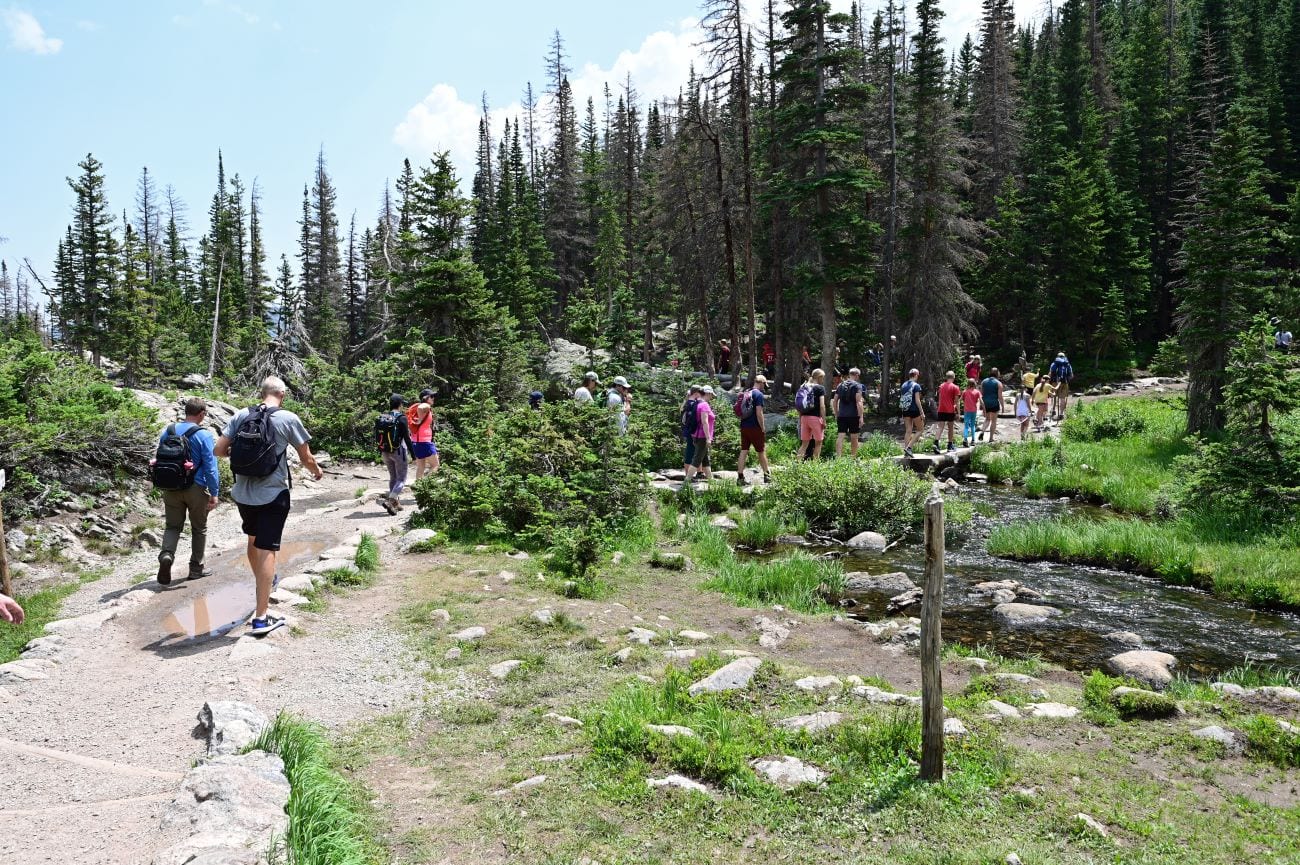 Though the state has seen some improvements in recent years due to population growth, in general, Colorado is lacking diversity in much of the state. According to the U.S. Census Bureau, as of July 2021, Colorado had a population of over 5.8 million people with 86.5% identifying as White.
In many corners of Colorado (which was once a battleground state), this lack of diversity translates to some communities that are staunchly entrenched in their own ways of doing things – which seems to draw more people like themselves.
No matter which side of the political divide you lean toward, this can make driving around the state a bit disorienting once you leave your particular "bubble." Certain parts of Colorado are doing better than others in this regard, but many areas—rural and urban—have a lot of room for growth.
Related read: Badass Mountains with Badass Names: Power Rankings Edition
Explore Colorado
Sign up for the Weekend Wanderer to join thousands of readers getting epic travel ideas every week.
---