Salt Lake City is surrounded by dramatic landscapes and adorable towns that are definitely worth a day trip.
With the Great Salt Lake to the north, the towering Wasatch Mountain Range to the west, a vast desert to the east, and more national parks than you can count on one hand to the south, you can follow your compass in any direction from Salt Lake City and find somewhere fun to visit.
In fact, there are so many great places to visit near Salt Lake City that choosing where to go for a spontaneous day trip can be a daunting prospect. But the list below should help make narrowing down your choices a little easier. Read on to explore the best day trips from Salt Lake City for every kind of traveler.
Related Read: The Ultimate Salt Lake City to Zion Road Trip Itinerary
1. Mueller Park Picnic Area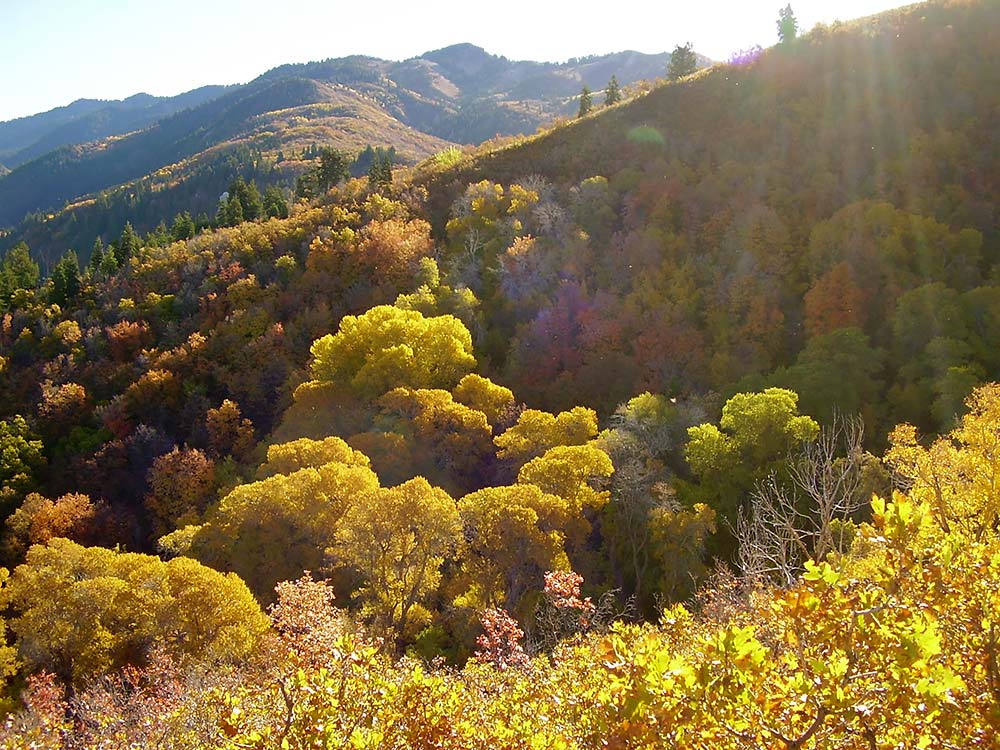 When a quick nature escape is what the doctor prescribes, you can rely on the Mueller Park Picnic Area to be the perfect solution at a moment's notice. This relaxing outdoor playground lies only a few miles north of the city.
The Mueller Park Trail is a 13-mile route that gently climbs up to two well-known Salt Lake City-area hiking destinations: Elephant Rock and Rudy's Flat.
Those in need of a more peaceful respite can hang at the shaded picnic area along Mill Creek where there are over a dozen picnic tables and plenty of land to wander around.
Distance from Salt Lake City: 13 miles
Related read: 10 Adventurous Campervan Rentals in Salt Lake City, Utah
2. Bonneville Salt Flats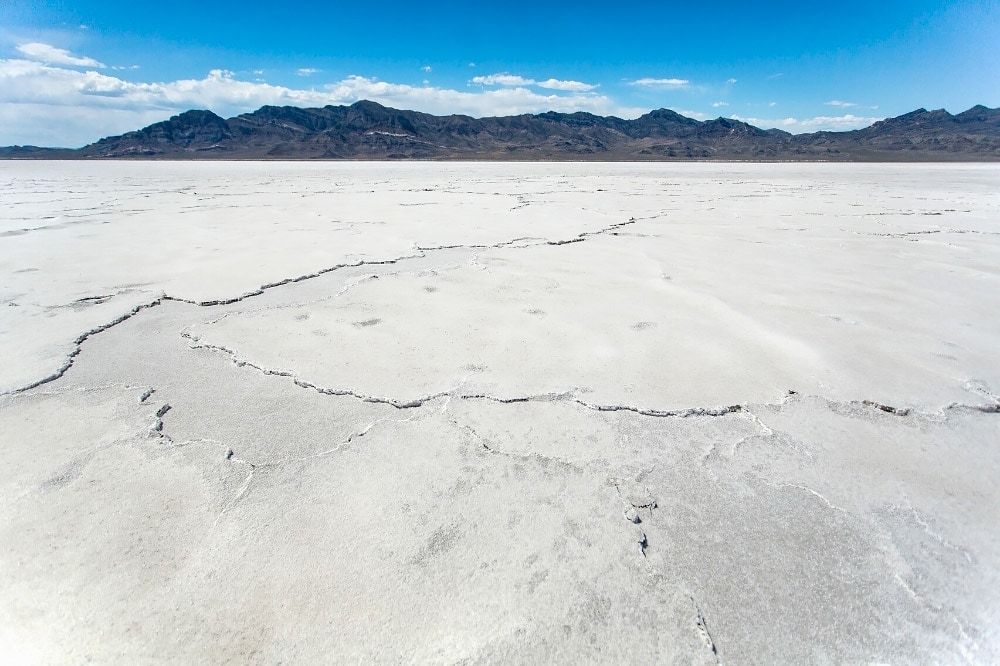 It may be a bit of a trip to get out there, but the Bonneville Salt Flats is a popular day trip destination for Salt Lake City locals and visitors alike, especially those who enjoy off-roading and motorcar racing.
There are more than 30,000 acres of hardpacked white salt crust at the flats. This great desert expanse is 12 miles long and five miles wide, making it the perfect destination for high-speed racing and record-setting.
The flats are more than a raceway, though. The scenic beauty of this geological wonder is a marvel unto itself, and there are a variety of micro-environments hidden within its vastness for if you're willing to do a little discovering.
Distance from Salt Lake City: 124 miles
Related Read: 6 Spookiest Ghost Towns in Utah for Exploring the Old West
3. Little Sahara Recreation Area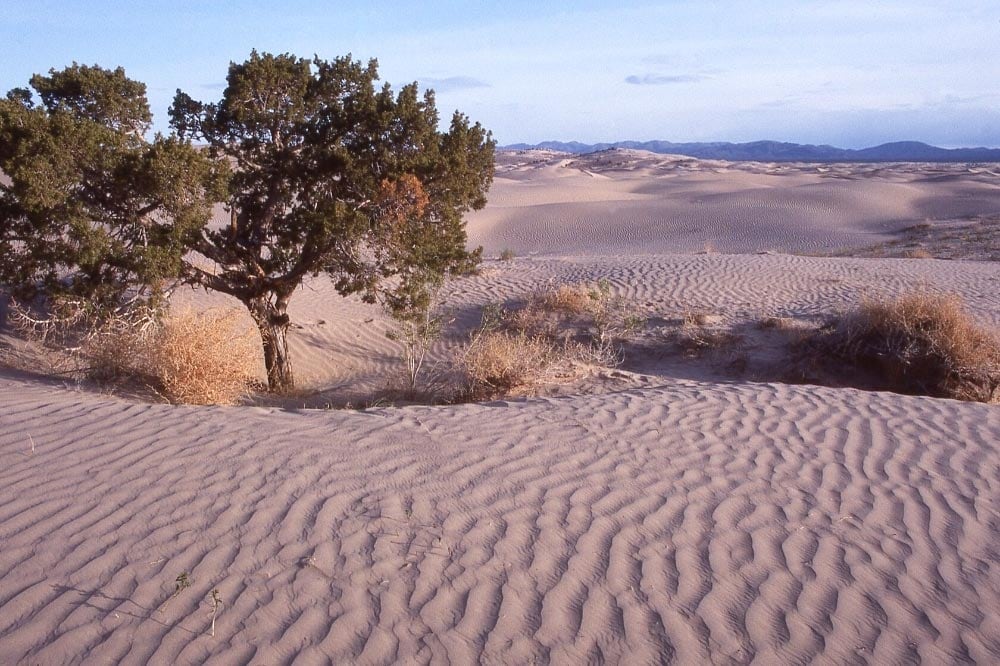 The Little Sahara Recreation Area is a hub for OHV fun and desert camping. You can explore more than 60,000 acres of sand dunes and juniper forests by vehicle or by foot and have your choice of hundreds of campsites across four large campgrounds.
Hikers can find peace from the off-road machinery at the vehicle-free Rockwell Outstanding Natural Area. Here, you'll find a wealth of flora and fauna protected from the calamity of the OHV area, include roaming mule deer and antelope.
Distance from Salt Lake City: 96 miles
Related Read: A Beginner's Guide to Hunting & Finding Geodes in Utah
4. Mirror Lake Scenic Byway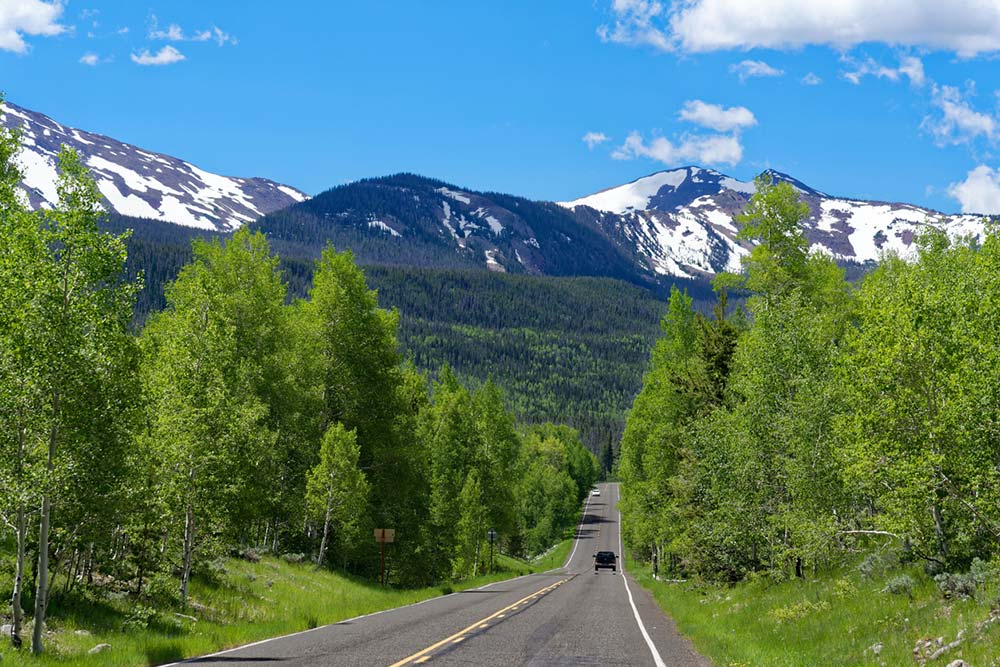 The Mirror Lake Scenic Byway is among the most beautiful and most accessible scenic drives in Utah. This 42-mile stretch of Route 150 a gorgeous drive, and it's also teeming with awesome hikes, recreation sites, and other outdoor activities. Cruising along this stretch with plenty of time to spare is certainly one of the most popular day trips from Salt Lake City, especially for first-time visitors.
Mirror Lake Loop is the most popular trail along this route, and it's easy enough for the entire family to enjoy. Bald Mountain Trail is a good choice for those seeking more of a workout with a rewarding panoramic view.
Distance from Salt Lake City: 44 miles
Related Read: Relax in 6 of Utah's Best Natural Hot Springs
5. Park City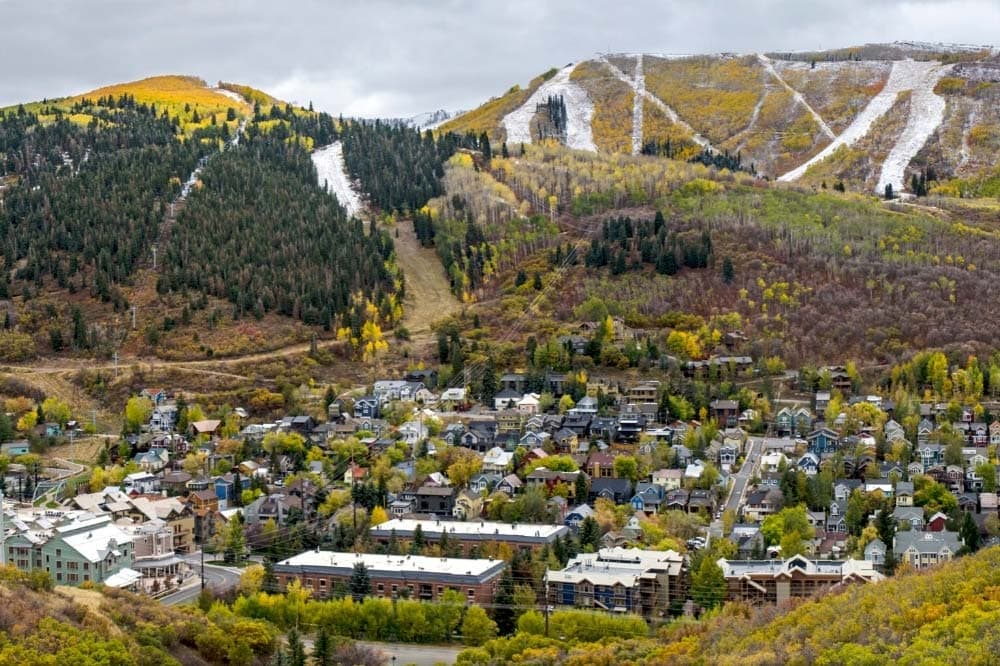 Park City abounds with outdoor recreation opportunities as well as plenty of indoor and cultural activities, too. The list of things to in Park City is as long as you have time — with lots of options in both winter and summer.
Affectionately referred to as "Winter's Favorite Town," Park City is surrounded by ski resorts offering everything from downhill skiing and riding to snowshoeing trails, bobsledding, and dog sled rides. There's not enough time in the day to do it all, but fortunately, Park City makes a nice overnight trip from Salt Lake City, too.
The same can be said for summer, when those same resorts transition into adventure parks with adrenaline-spiking activities like zip lines and alpine coasters. The city itself is alive throughout the year with an eclectic nightlife and foodie scene where everyone can find something to enjoy, even if you're not inclined toward outdoor pursuits.
Distance from Salt Lake City: 35 miles
Related Read: 9 Best Cabin Rentals in Park City, Utah
6. Solitude Mountain Resort
As one of the smaller ski areas around Salt Lake City, Solitude Mountain offers a more intimate experience – it's not a mega-resort. You'll avoid the throngs of people who frequent the resorts around Park City and have a more leisurely day as a result. Plus, this resort is one of the closest to the city.
Solitude Mountain Resort is a great choice for kids and new skiers as more of the slopes are graded for beginner and intermediate skill levels.
Don't count out summer, either. There are scenic lift rides, secluded hikes, downhill mountain biking, disc golf, and more family-friendly activities when the snow melts. It's the more affordable, more low-key day trip from Salt Lake City if you want the resort experience and don't care about Park City's additional offerings.
Distance from Salt Lake City: 26 miles
Related Read: 12 Best Glamping Spots in Utah for an Adventurous Getaway
7. Bear Lake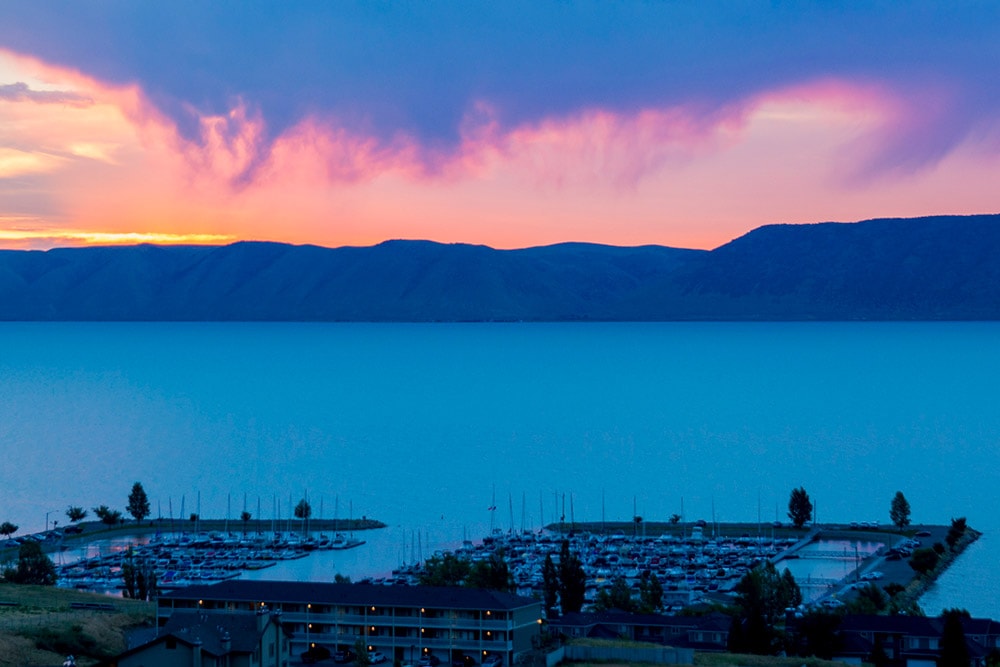 Tired of smelling and tasting the saline waters of the Great Salt Lake? Then take a drive over the crystal-clear, azure freshwaters of Bear Lake. Whatever style of water-bound recreation floats your fancy, from swimming to boating to fishing and paddling, it's all here at Bear Lake.
You'll find several beaches and waysides around the lake. The closest to the city is the marina at Bear Lake State Park, where you can rent a boat and snag some lunch. A bit further south is the popular sandy stretch known as Rendevous Beach, near the village of Laketown.
Distance from Salt Lake City: 123 miles
Related Read: 12 Best Spots to See the Fall Colors in Utah
8. Antelope Island State Park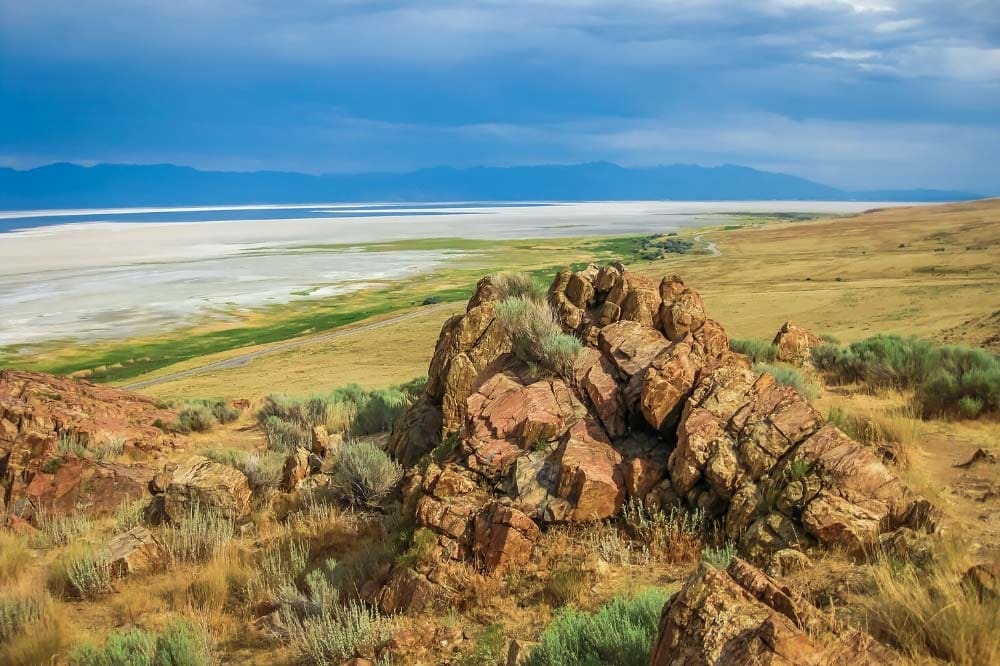 Though not far from the city, Antelope Island State Park offers such a variety of outdoor recreation opportunities that'll you'll most certainly have to make multiple trips to experience it all.
This island is a biologically diverse wonderland that provides unparalleled opportunities for nature watching. Millions of birds flock to the island's shorelines each year and there are free-roaming herds of bison, mule deer, bighorn sheep, and of course, pronghorn antelope.
In addition to the wildlife viewing opportunities, there are numerous trails for hikers, mountain bikers, and horseback riders. History buffs will get a kick out of the historic Fielding Garr Ranch, and there are always new events like Dark Sky Week and art gallery exhibits happening throughout the year.
Distance from Salt Lake City: 42 miles
9. Crystal Hot Springs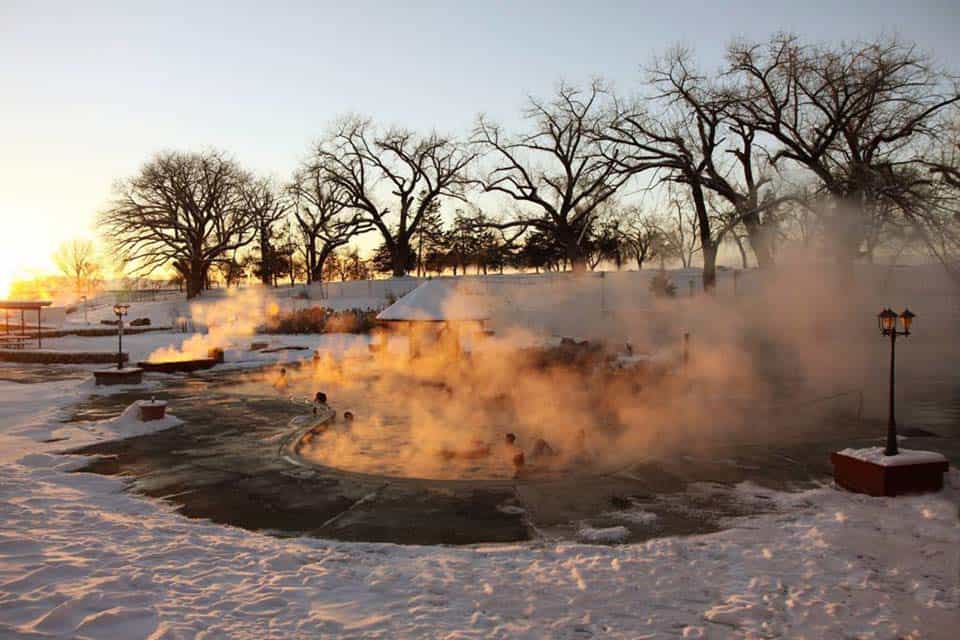 Crystal Hot Springs is more than just a hot spring: it's the world's largest natural hot spring. That fact alone makes this spot worthy of a day trip from Salt Lake City, but it gets even better than that.
This is a manicured and well-cared for soaking complex that offers a large and mineral-rich soaking pool, three hot tubs, a cold freshwater swimming pool, a lap pool, and a pair of water slides. There's even on-site fishing in the neighboring pond for when you need a break from the water.
Distance from Salt Lake City: 69 miles
10. Timpanogos Cave National Monument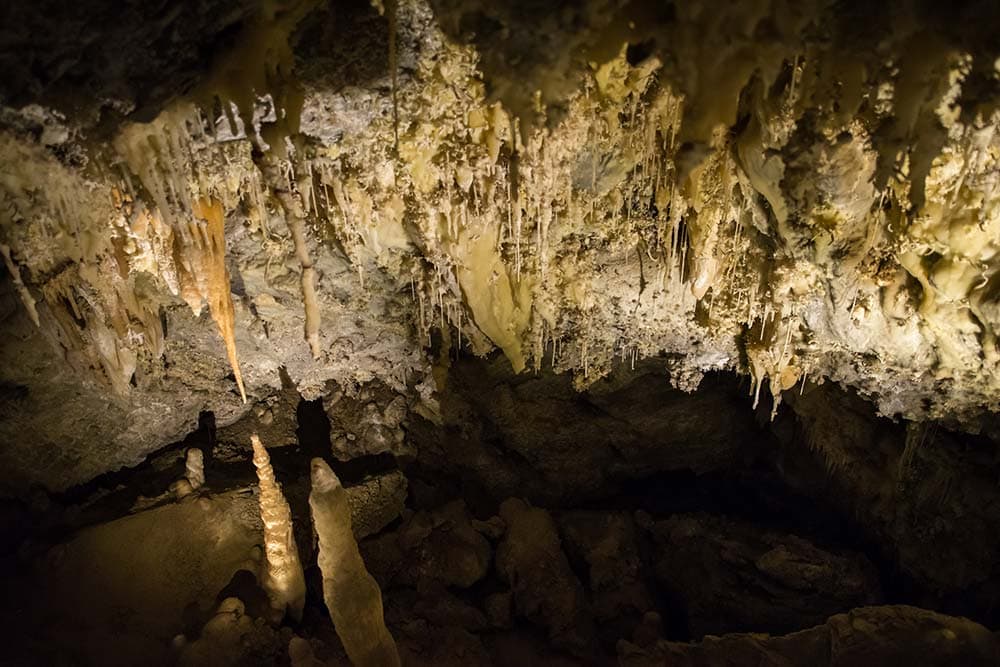 There's no better way to escape the summer heat than by exploring your local cave system. Even when outside temperatures reach over 100 degrees Fahrenheit, the average temperature hovers around 45 degrees F year-round.
The Timpanogos Cave National Monument is an underground world of stalactites, stalagmites, and hidden cave pools within the decorated caverns. Daily ranger-led cave tours guide visitors into the depths. All ages are welcome, but the 1.5-mile hike to the cave can be difficult for inexperienced hikers of any age. You'll find additional trails if you're so inclined further up Timpanogos Mountain.
Distance from Salt Lake City: 35 miles
11. The Town of Midway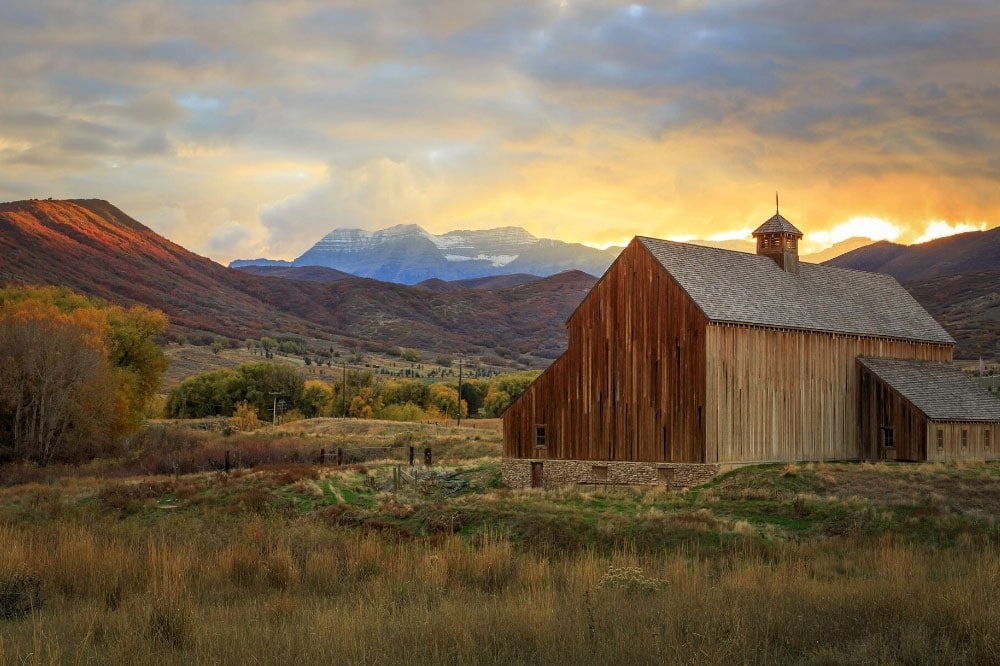 Escape to the small town of Midway, Utah where nature, art, and history collide to create a surprising mix of delightful activities throughout the year. The Ice Castles, for instance, is an award-winning winter spectacle comprised of hundreds of thousands of icicles and LED-lit ice sculptures.
The Homestead Crater is another area marvel. It's a mineral hot spring hidden within a fortress of limestone that also happens to be one of the warmest-water scuba diving location in the United States — it's normally 90-96 degrees F all year. And the Soldier Hollow Nordic Center showcases its Olympic history and has a wide range of outdoor activities.
Distance from Salt Lake City: 46 miles
12. Bear River Migratory Bird Refuge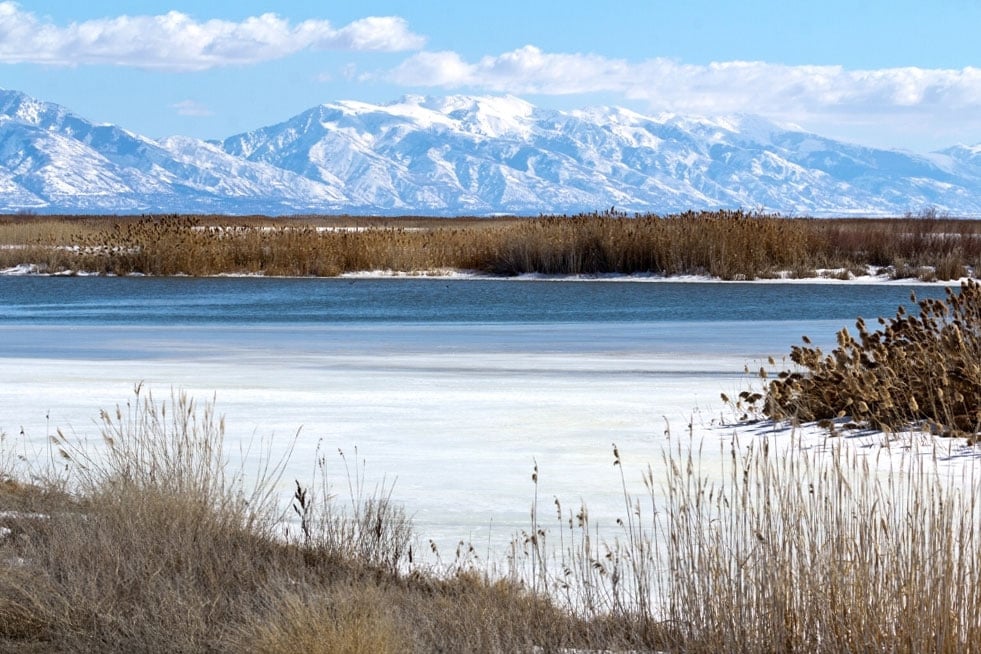 Northeast of the Great Salt Lake lives a swath of green acres known as the Bear River Migratory Bird Refuge. Those seeking a casual day in nature would be hard-pressed to find anywhere more relaxing and inviting than the tranquil wetlands of this refuge.
A 12-mile-long auto tour is available for those who wish to see the wildlife without ever leaving their vehicle. There are many trails and ample opportunities for fishing and hunting. The refuge is also home to the James V. Hansen Wildlife Education Center, which contains interactive displays, literature, and films for anyone interested in learning more about the refuge.
Distance from Salt Lake City: 58 miles
Explore More in Utah
Get epic travel ideas delivered to your inbox with Weekend Wanderer, our newsletter inspiring more than 10,000 readers every week.
---