We research, evaluate and select travel destinations based on a number of factors, including our writers' experience, user reviews and more. We may earn a commission when you book or purchase through our links. See our editorial policy to learn more.
Was this article helpful?
---
The trip from Portland, Oregon to Seattle, Washington is simple: hop on I-5 north, and you'll be there in under four hours, even with a little traffic.
It's only 180 miles of interstate between the two cities — and even on the interstate, the scenery is beautiful.
However, if you're hoping for a little more adventure, there's a longer and more scenic Portland to Seattle road trip route that takes you through some of the most interesting areas along the coast.
Related Read: When is the Best Time of Year to Visit Seattle?
Portland to Seattle Road Trip by Segment
The suggested route below zigzags a bit and adds quite a bit of distance. However, you'll also get to experience highlights along the coast. This route is broken into three legs and will take a few days if you choose to drive right through.
But it's it's well worth taking your time and experiencing what each of these stops has to offer. This Portland to Seattle road trip itinerary is a whole vacation on its own —though you could use it to connect separate vacation in both cities for a seriously awesome PNW getaway!
Related Read: The 10 Best Scenic Drives in Washington
Segment 1: Portland to Cannon Beach Area
This first segment is about 114 miles and has two-and-a-half hours of driving if you do it all at once. However, given all there is to do along this leg, it's worth taking at least an overnight along this segment to see it all.
Distance: 122 miles
Drive time without stops: 2 hours, 40 mins
Highlight 1: Jam on Hawthorn
Start your trip from Portland right with a hearty brunch at Jam on Hawthorne Cafe and Arthouse. This Portland icon has been voted "Portland's Best Brunch" for three years by the reader's choice awards from the Willamette Week newspaper, from 2018–2020. Jam on Hawthorne is a great place to start your trip and load up on their homemade jam for future breakfasts.
The food is divine with unique twists on all your favorite classics. Try the vegan oatmeal chai blueberry pancakes or the the corned beef hash (a local favorite).
Highlight 2: Tillamook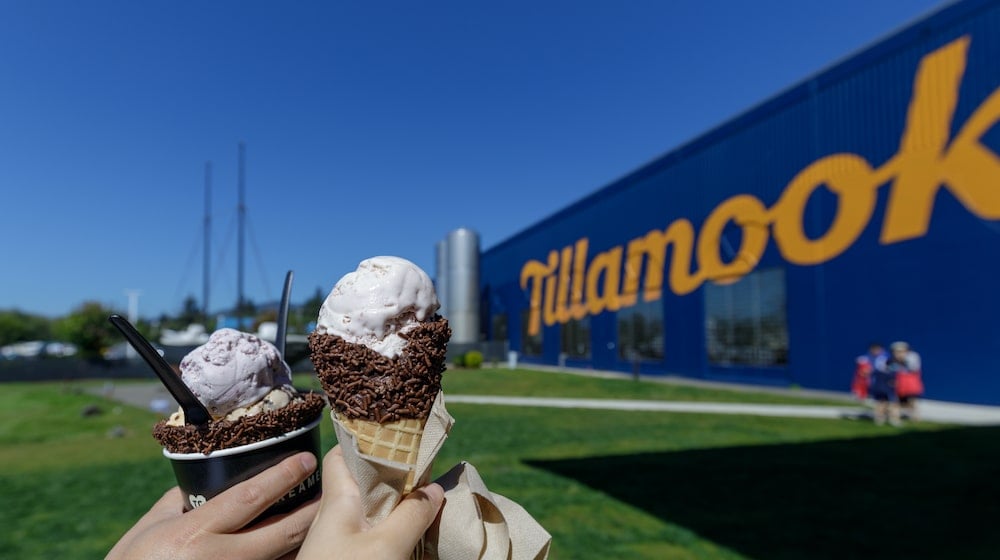 A visit to Tillamook is not just about the cheese; however, a stop by the Tillamook Creamery is still a must-do. Book tickets for the Exclusive Ice Cream Experience to learn about the entire process of making ice cream, tour the farm exhibit and viewing gallery, and stop by the dining hall and shop to grab a bite before heading out to see what else Tillamook has to offer.
Explore trails by hiking and biking around the area or go kayaking or surfing with whales and seals. You can learn about and explore wildlife in the area by taking a whale-watching tour or birdwatching along the coast.
Explore the history of Tillamook by visiting the Quilt Trail and Textile Center, or take part in any number of events and festivals the city hosts each year. You could easily spend a weekend here, so give it an extra day if you like playing outside.
Related Read: 11 Awe-Inspiring Glamping Spots in Oregon
Highlight 3: Cannon Beach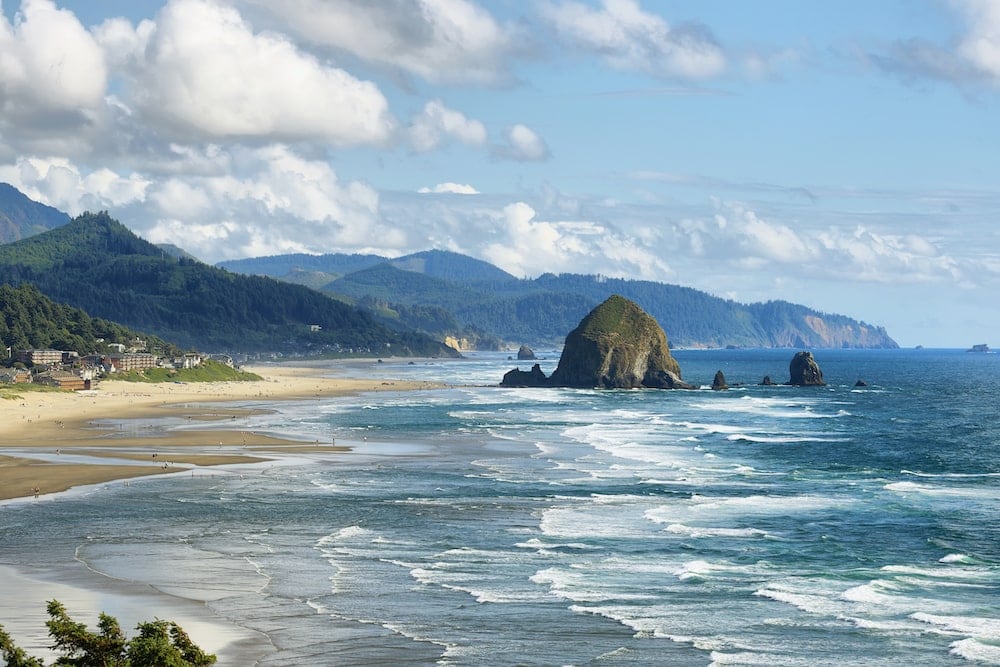 Cannon Beach is a perfect spot to wrap up this segment, where iconic Haystack Rock rises out of the ocean as one of Oregon's more recognizable landmarks. Head out to explore tide pools, view the puffins that roost on the rock from early-spring to mid-summer, or see the Oregon Islands National Wildlife Refuge.
But of course, there's more to Cannon Beach than one rock. Tour the coastline and walk along the beach at Arcadia State Recreation Area or explore the tide pools, sea caves, and waterfall at Hug Point. Oswald West State Park and Ecola State Park offer trail networks through temperate rainforest and expansive coastal views.
Related read: 25 Stunning Hikes on the Oregon Coast
Segment 1: Where to Stay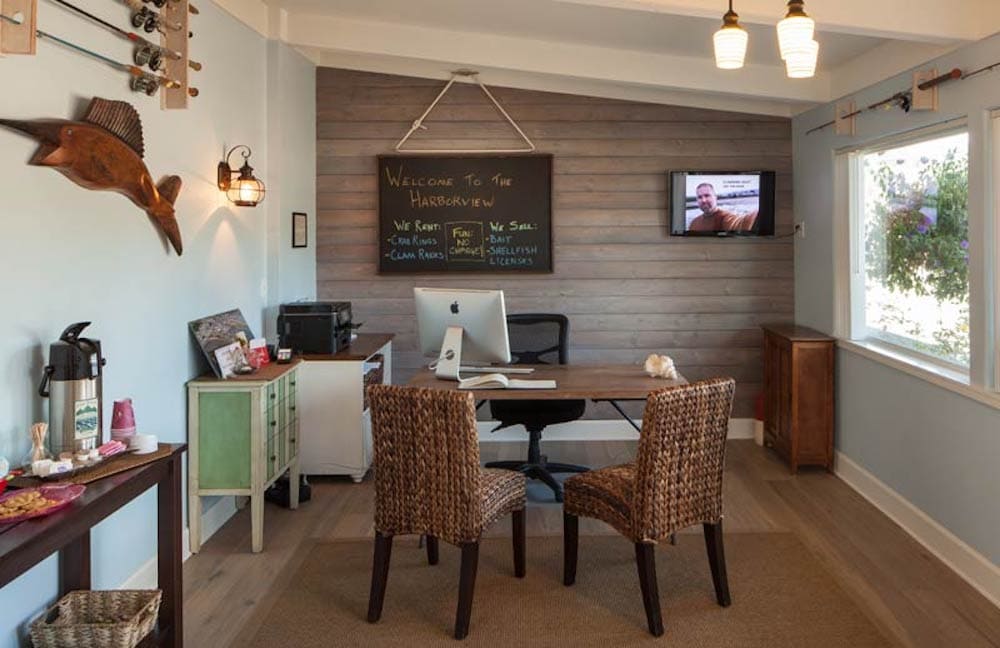 It's almost unfair that there are so many great stops in this segment, given the (probably) limited time you likely have to drive it. So deciding where to stay can be tricky, especially since there are plenty of places to stay along this segment. In Tillamook, pick from any number of hotels or Airbnbs. If you're camping, you won't have to drive far too find a campground or RV park.
One of the best camping options is the Harborview Inn and RV Park on the north end of Tillamook Bay. It has 18 rooms and 31 RV lots. Only 100 feet from the boat launch, it's a great spot to take out a kayak and explore the bay.
Further along the coast, you can book a stay at any of the campgrounds in the numerous state parks. Cannon Beach has a plethora of options ranging from campgrounds to oceanfront lodging, luxury hotels, and vacation home rentals. Tolovana Inn is a highly rated budget-friendly hotel in Cannon Beach that's as close to the sand as physically possible – you can't beat the views.
Segment 2: Cannon Beach to Mount Saint Helens
The way this segment is routed may be a pretty roundabout way of getting there, but this 140-mile, 3-hour journey will take you past some pretty interesting historical landmarks.
From the coast, you'll wind up to the mouth of the Columbia River, along its southern shore, and finally, cross into Washington on your way to Mount Saint Helens. This is the best section of the route for hiking, rock climbing, and water sports (not to mention breweries).
Distance: 142 miles
Drive time without stops: 3 hours
Highlight 1: Astoria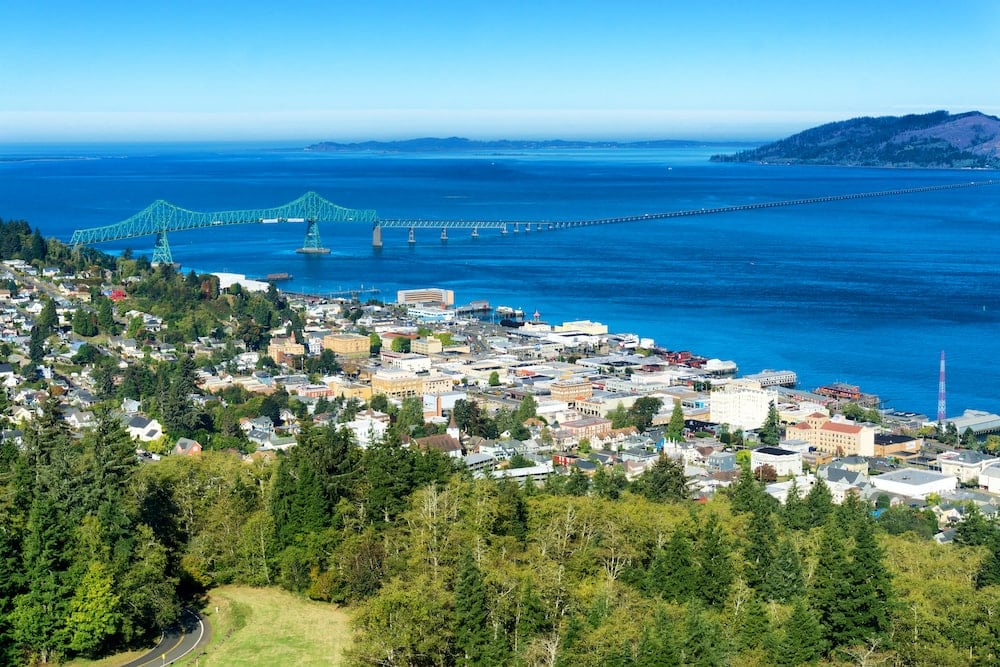 Astoria is a small city on the Columbia River. Start your visit here at the Astoria Column, a 125-foot-tall tower with a 164-step narrow spiral staircase leading to amazing views of the city and waterfront. The tower is decorated with artwork chronologically depicting the region's history.
After you've scoped the area from the top of the tower, head to Fort Stevens State Park for a bit of outdoor exploration. The park is a relaxing way to spend an afternoon with beaches, hiking and bike trails, wildlife viewing, and a historic fort. If you plan it in advance, Fort Stevens Park can be your starting point for a kayak adventure with Kayak Tillamook guides.
Be sure to check out the remains of the Peter Iredale, a shipwreck that ran ashore in 1906. Then round out your trip to Astoria by visiting the Astoria-Megler Bridge and the Columbia River Maritime Museum. The latter tells about the history of the region and has a super-interesting map of the more than 50 shipwrecks around the region. Feel free to pop into one of several breweries to wet your whistle along the way.
Related Read: 12 Spots to See Gorgeous Fall Colors in Oregon
Highlight 2: Lewis and Clark Bridge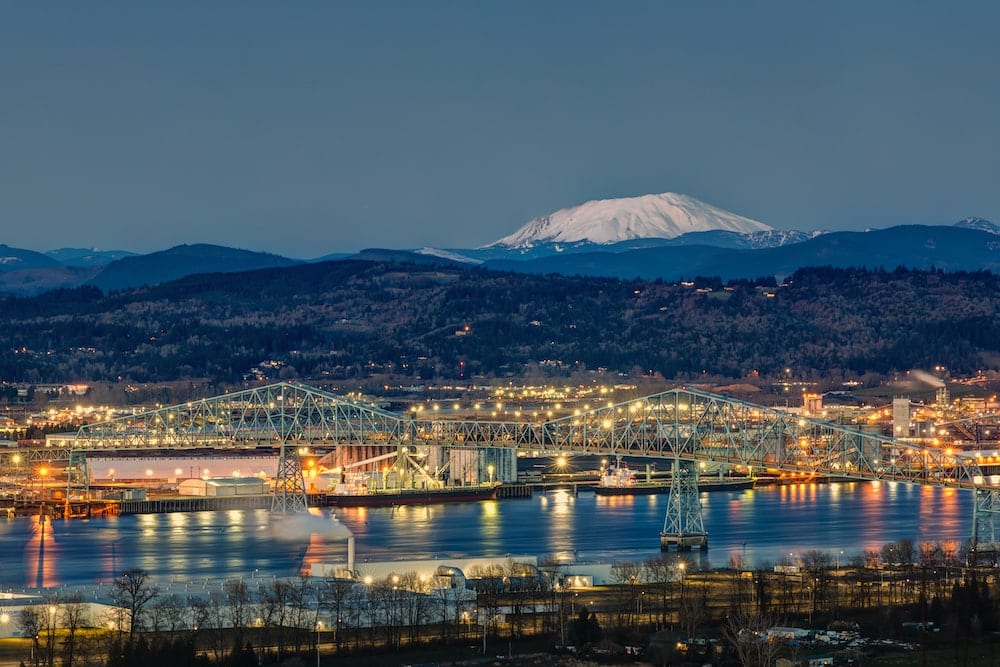 From Astoria, follow Route 30 inland along the Columbia River. Eventually, you'll reach and cross the Lewis and Clark Bridge into Washington. When the bridge was built in 1930, it was the longest cantilevered bridge in the United States, originally serving as a private toll bridge.
Washington State eventually bought the bridge and renamed the Lewis and Clark Bridge in 1965 in honor of the Lewis and Clark Expedition. It's especially impressive at night, so consider spending most of your day in Astoria to time it right.
Highlight 3: Mount Saint Helens National Volcanic Monument
The last stop on today's Portland to Seattle road trip is Mount Saint Helens, the most infamous volcano on the West Coast due to the historic eruption on May 18, 1980. The massive eruption was triggered by an earthquake and subsequent avalanche, which released enough pressure to allow the volcano's pent-up gasses to erupt.
Head to the Mount Saint Helens Visitor Center to learn more about the area and history, then head out on the trails to explore the region on foot. Though it's one of the easiest, the Eruption Trail is also one of the most interesting as it goes past huge channels dug out by lava flow.
Segment 2: Where to Stay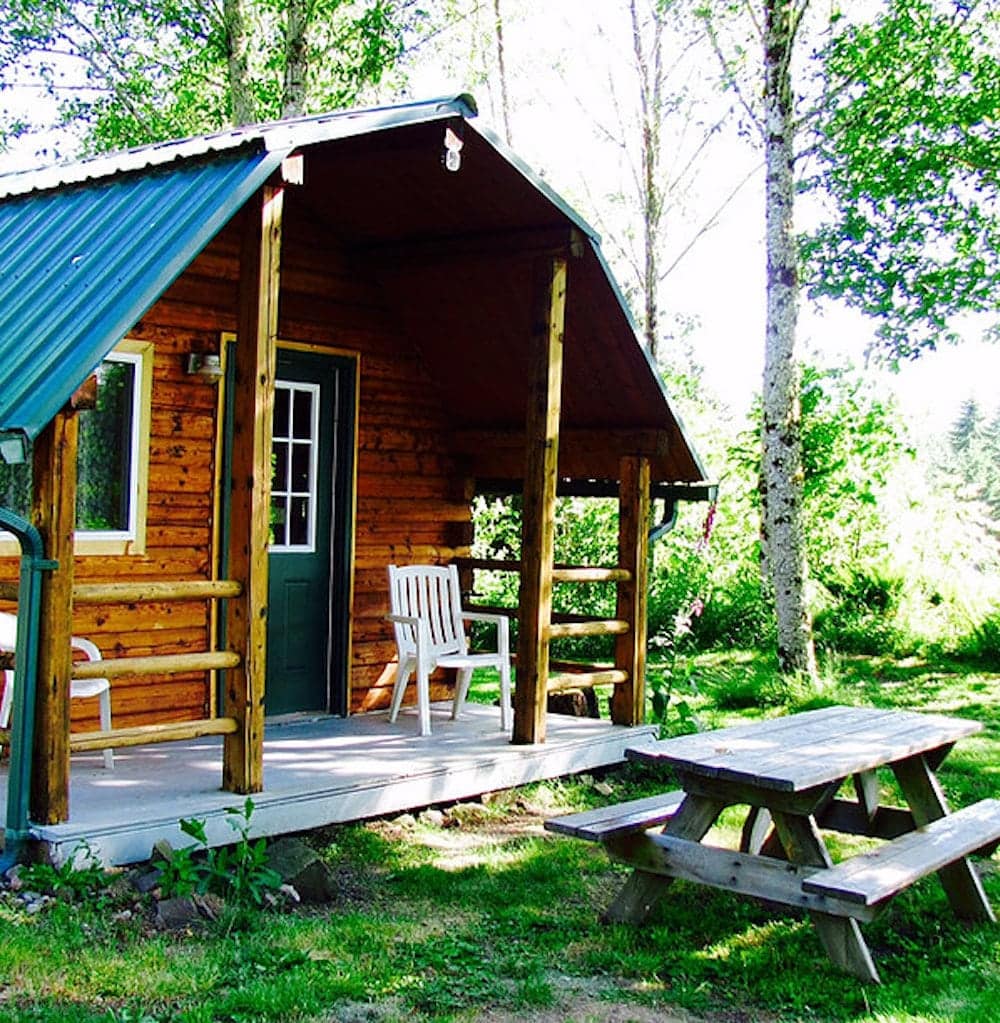 Astoria has plenty of amazing places to stay, from hotels and Airbnbs to local campgrounds. And there are plenty of options along the north shore of the Colombia River that offer stunning views and a relaxing stay. Check out the Cannery Pier Hotel & Spa to add a little pampering to your road trip.
Near Mount Saint Helens, lodging is almost exclusively campgrounds. However, there are a few options if you're looking for something indoors. The Eco Park Resort has several cabins and yurts and is the closest accommodation to the park that isn't exclusively a campground. There are, however, a few options further west along Silver Lake and in Castle Rock that are still close enough to the monument for a quick hike or sunrise photo safari.
Segment 3: Mount Saint Helens to Seattle
From Mount Saint Helens National Volcanic Monument to Seattle with side trips is about 208 miles and will take around four hours when done as a straight shot. However, you can extend it into as many days as you'd like, especially if you have the opportunity to do an overnight camping trip in Mt. Rainier. Don't rush, and you'll notice plenty of beautiful sights. It's mostly side trips – places where you'll have divert from the most direct route – until you reach Seattle.
Distance: 222 miles
Drive time without stops: 5 hours, 30 mins
Side Trip 1: Mount Rainier National Park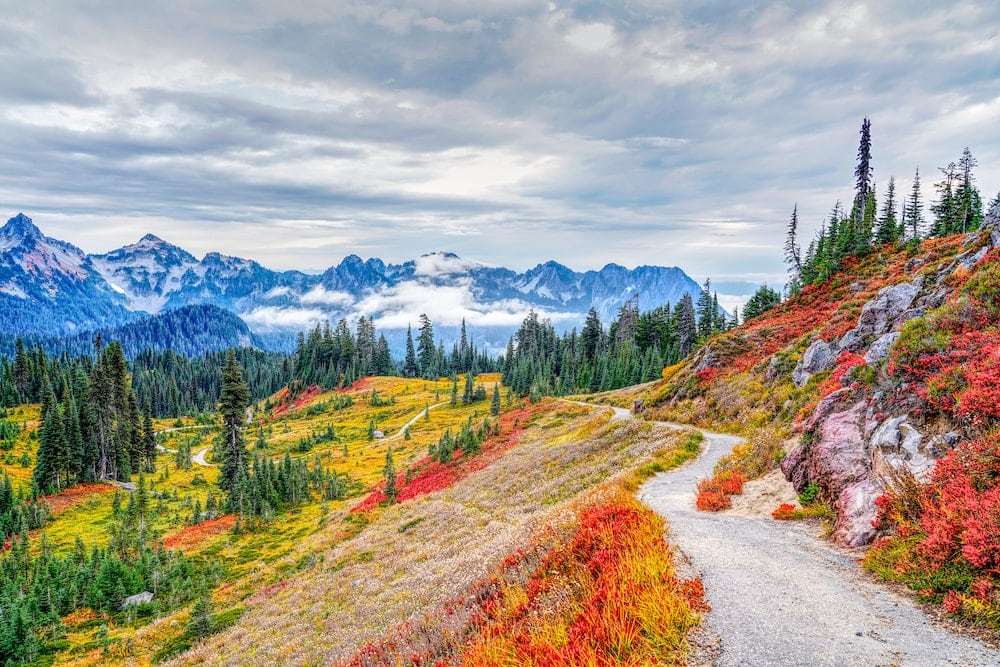 Mount Rainier has been a bucket-list challenge for mountaineers for hundreds of years; the first recorded climb on the mountain didn't happen until 1870. Soon after (in 1899), it was established as a national park, becoming the nation's fifth. You can hike on an extensive 275-mile trail network or explore by bike on the park roads.
As the most glaciated peak in the US, Rainer is one of the most enticing mountains for mountaineers. If you have the experience to take on the challenge, book a few extra days for a summit. You can also take guided mountaineering classes from three professional area mountain schools. Before you get started, making sure you pay the fee before you arrive and nail down a mountaineering/climbing permit from the Park Service.
Side Trip 2: Tacoma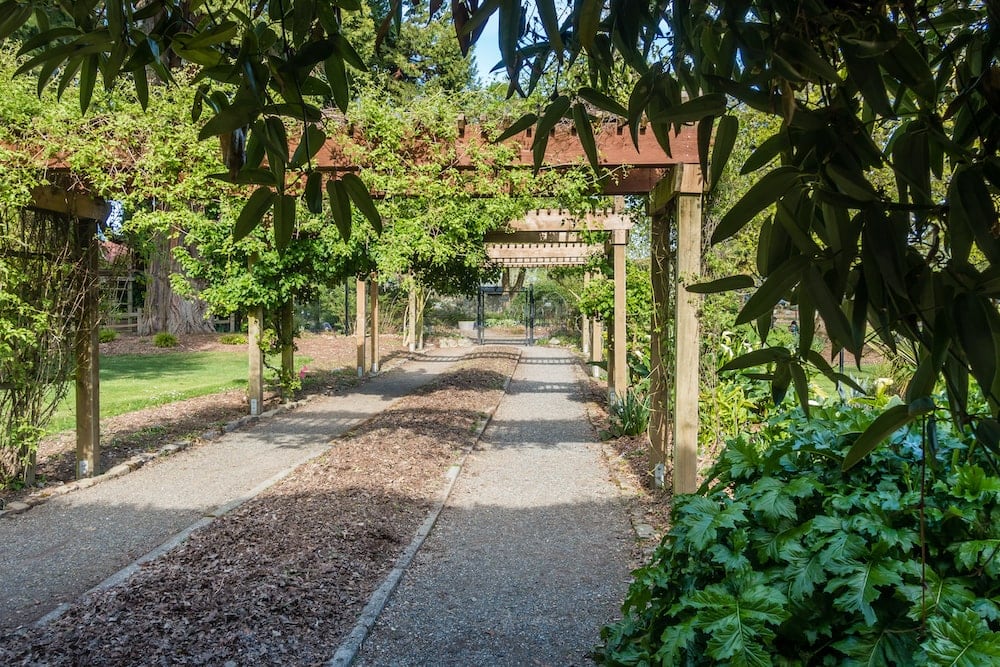 The next stop on this tour is the north end of Tacoma, Washington. Point Defiance Park is a great place to unwind after a long drive and is a good spot to bring the family or older travelers not big on epic hikes. it's also an excellent day trip out of Seattle.
The park has about 10 miles of trails, including an ADA accessible trail, two 5-mile drive loops, and a ferry dock and playground. If you have some more time, head to the Point Defiance Zoo and Aquarium.  The big complex has two aquariums, a zoo, and several botanical gardens. You can take a private garden tour with the resident horticulturalist, catch an animal feeding, or sit in on Q&A sessions with zookeepers who take care of polar bears, wolves, and tropical lagoons.
Related Read: 9 Best Hikes in Washington State for Epic Outdoor Adventures
Highlight 1: Seattle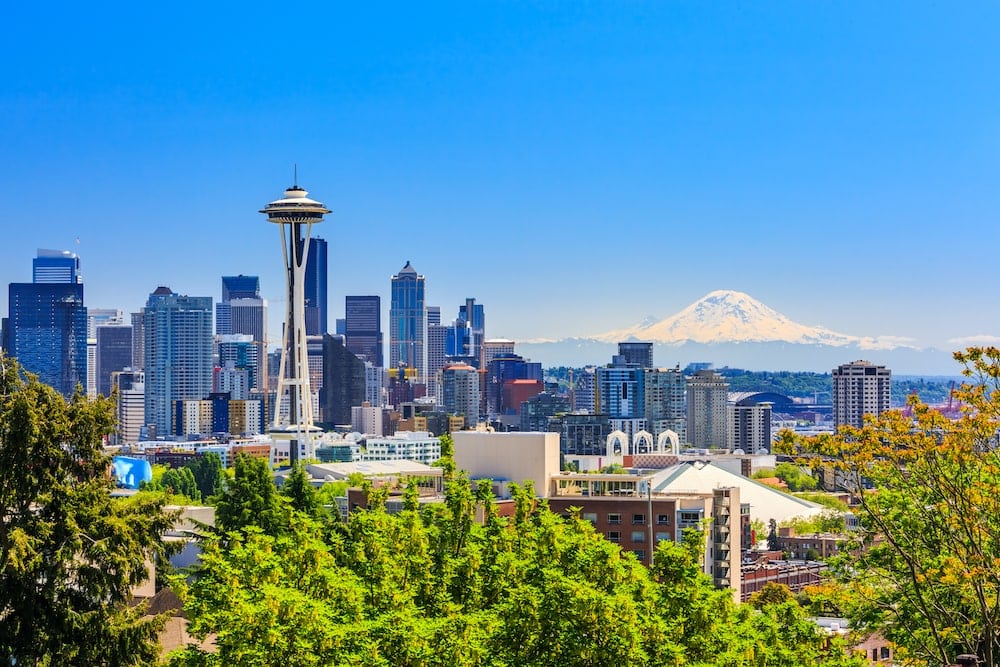 Seattle is obviously your final destination on this Portland to Seattle road trip, but it's a highlight in its own right. From touristy attractions to woodsy explorations, there's something for everyone to enjoy in the hip city.
If you're in the heart of Seattle and want to spend a day living your best tourist life, be sure to check out the Space Needle, the iconic feature defining the Seattle skyline. Book a ticket to head up the tower, or even enjoy cocktails at the Loupe Lounge. Then wake up early the next morning to get to Pike Place Market to watch the fish-tossers or grab some freshly baked scones and coffees and take a stroll along the water.
After some great urban exploration, pull out the hiking shoes, drive a bit out of the city, and check out some of the fantastic hikes that the Seattle area has to offer.
Segment 3: Where to Stay
Staying in Mount Rainer National Park is a great experience, especially for the convenience of waking up in the park. Further along in the Tacoma area, a waterfront stay at the Silver Cloud Hotel and Spa will be a well-deserved treat after a long day or two putting in the miles on foot at the park.
Another great option is the Chinaberry Hill Inn, located a bit closer to downtown Tacoma. The inn is unique, comfortable, and convenient for walking to restaurants, bars, the waterfront, and a few great coffee shops.
Once you're in Seattle, there are so many places to choose from for a relaxing stay that it's barely worth making suggestions. Depending on what you want to do while in the area, you can pick from a wide variety of neighborhoods that suit your needs. If you just want the best of the best in Airbnb rentals, this list will get you to the right place. If you want a true Seattle experience, opt for a stay on a refurbished and romantic houseboat.
Related read: 10 Serene Cabin Rentals Near Seattle, Washington
Explore More in the PNW
Sign up for Weekend Wanderer to join thousands of readers getting epic travel and gear ideas every week.
Was this article helpful?
---