We research, evaluate and select travel destinations based on a number of factors, including our writers' experience, user reviews and more. We may earn a commission when you book or purchase through our links. See our editorial policy to learn more.
---
Smack dab in America's Heartland, Indianapolis' central locale to five different states and local destinations offers endless weekend road trip possibilities.
As a city, Indianapolis has a lot going on. Home to a thriving sports and outdoor-loving culture, top things to do include experiencing the epic Indy 500, catching a Colts game at the Lucas Oil Stadium, and exploring the Indianapolis Cultural Trail. The city's food and bar scene is poppin', where fried and meaty dishes are almost always served alongside a cold craft brew.
But when boredom strikes, as it inevitably does, Indianapolis has some pretty exciting weekend road trips that can cure any case of the travel itch. The state is nicknamed the "Crossroads of America" afterall, thanks to its unique location at the intersection of four Interstate Highways. That means it's all too easy to escape the bustle of the city when needed.
So the next time you're feeling the urge to escape, here's a list of the best weekend road trips from Indianapolis.
1. Indiana Dunes National Park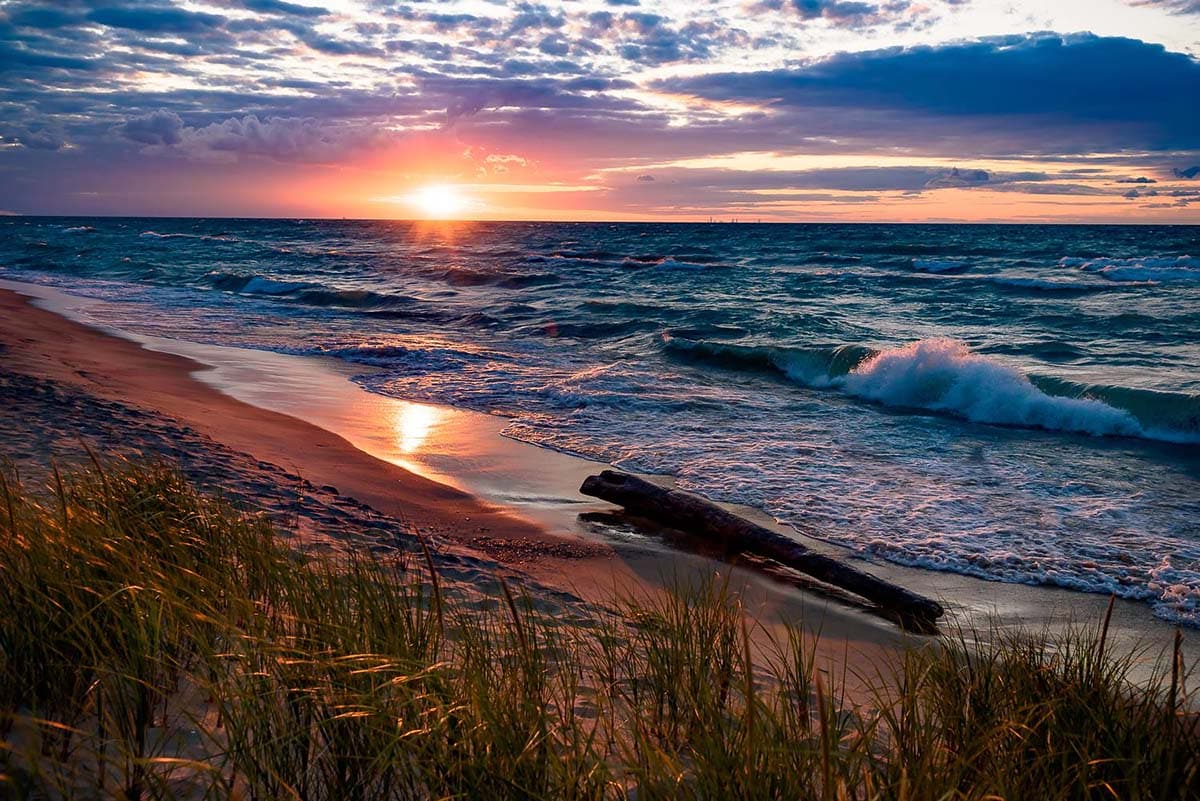 For a bit of fresh air, head on over to Indiana Dunes National Park, a protected sand dune ecosystem along the southern tip of Lake Michigan. The park has about 50 miles of hiking trails that meander through 15,000 acres of protected wetlands, flowering prairies, and forests. In the summer many come to camp out and enjoy the beach, where on a clear day you can catch sight of the Chicago skyline.
If the national park's Dunewood Campground is full, the neighboring Indiana Dunes State Park offers more camping and recreation opportunities. The state park portion of Indiana's dunes is also where you'll find the famous 3 Dunes Challenge, a short but surprisingly tough hike that takes you up and over the area's three tallest sand dunes.
Distance: 155 miles
Drive time without stops: 2 hours, 20 minutes
Related Read: The 10 Best Illinois Glamping Rentals
2. Fort Wayne, Indiana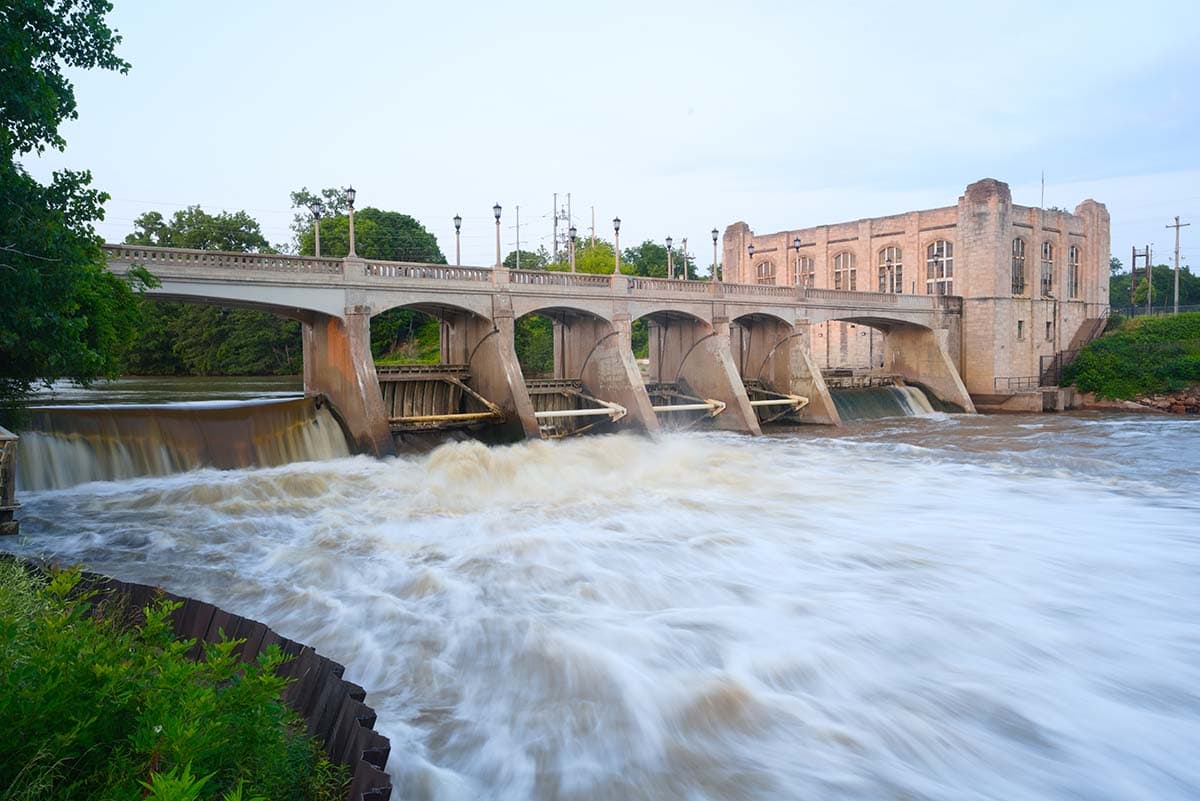 As Indiana's second-largest city, Fort Wayne promises a fun and convenient weekend getaway. This northeastern destination, boasts numerous green spaces, waterways, and an extensive network of walking and bike paths, including the beautiful Promenade Park. Other noteworthy attractions include the Fort Wayne Museum of Art, botanical gardens, and the children's zoo. Not to mention, no trip is complete without stopping by the historic Old Fort Wayne, a military stockade dating back to 1794.
As evening falls, consider booking a stay at The Bradley, an elegant boutique hotel designed by Fort Wayne native Barbara Bradley Baekgaard, co-founder of the famous designer Vera Bradley. The Landing, a haven for foodies, is conveniently within walking distance away along the city's historic West Columbia Street.
Distance: 125 miles
Drive time without stops: 2 hours
3. Chicago, Illinois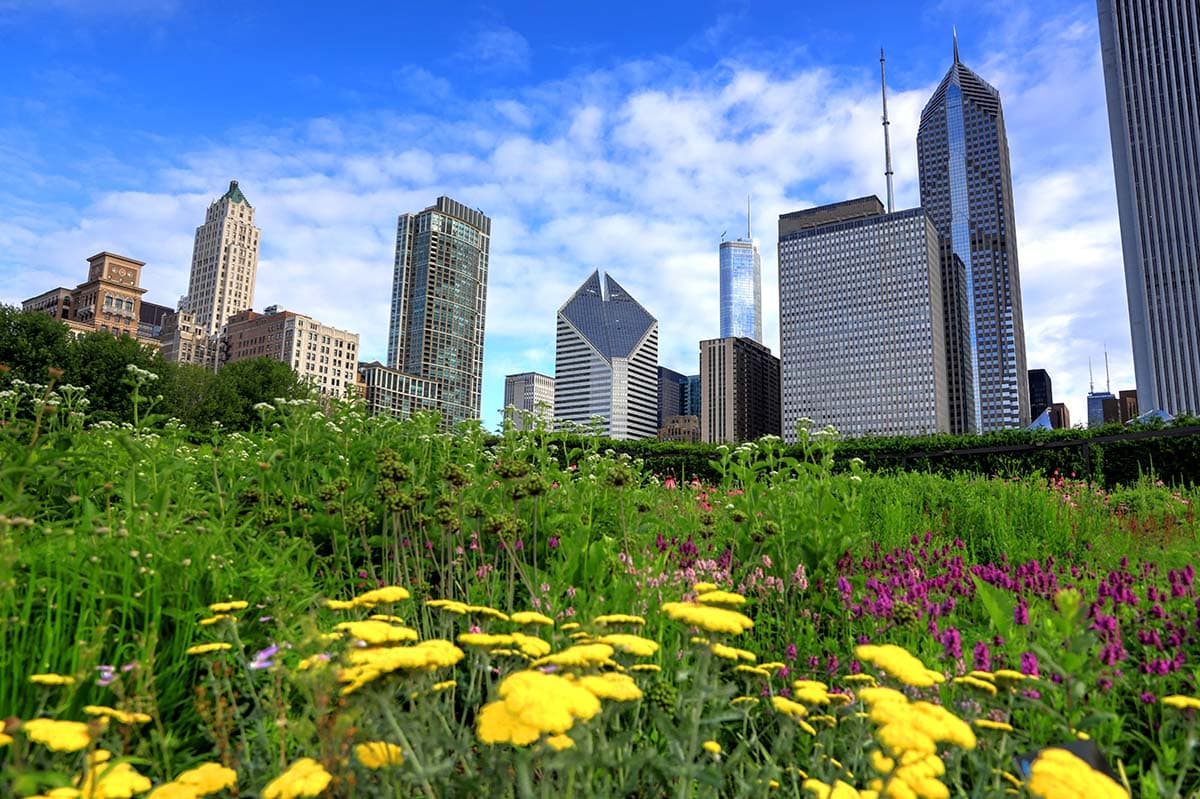 With one of the country's largest cities right at your fingertips, there are infinite ways to spend a weekend trip to Chicago. Those interested in museums should add the Museum of Science and Industry and the Art Institute of Chicago to their to-do lists. If spending time out and about is more your speed, venture to Millennium Park, where you can snap photos of the famous Cloud Gate or Navy Pier for family-friendly fun.
And, of course, indulging in the Windy City's famous eats is an attraction in and of itself. So strap on your bibs and prepare to feast on deep-dish pizza, Chicago-style hot dogs, and mile-high Italian beef sandwiches — shout out to Lou Malnati's, Portillo's, and Al's Italian Beef, respectively.
Distance: 183 miles
Drive time without stops: 3 hours
Related Read: 12 Stunning Chicago Vacation Rentals for a Lively Windy City Stay
4. Bloomington, Indiana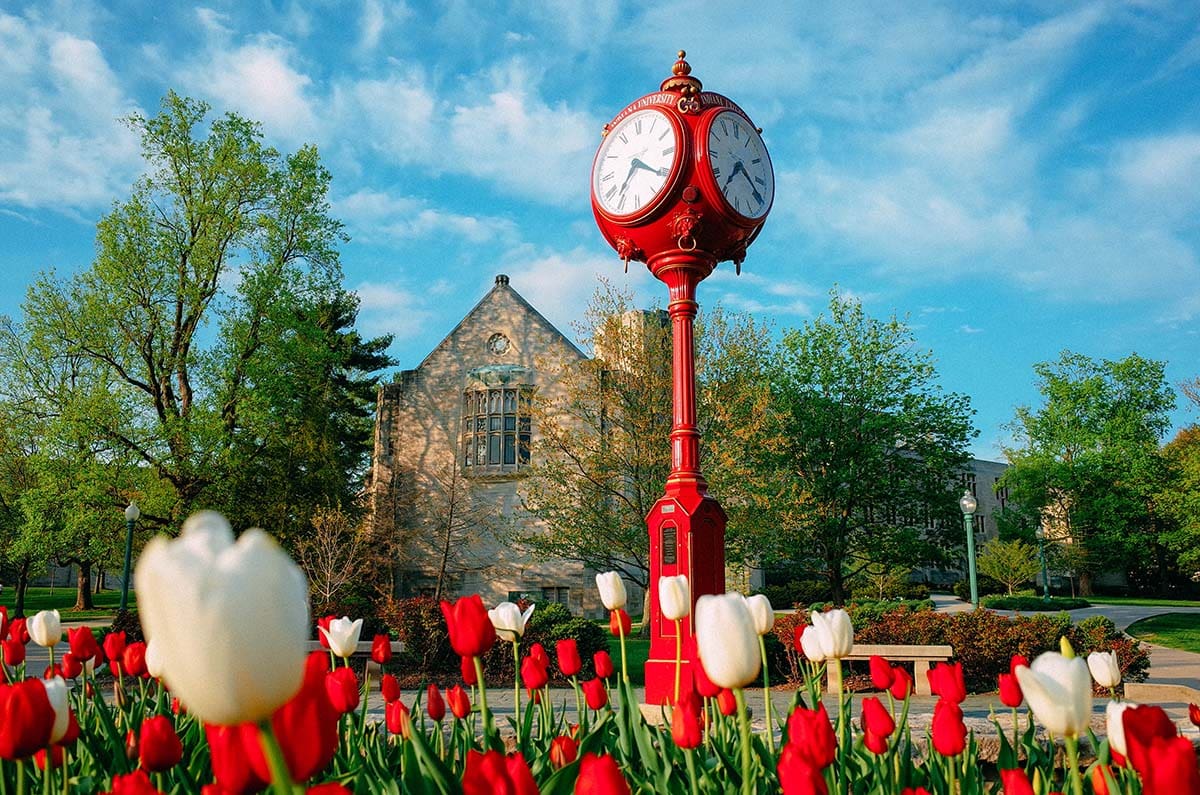 Bloomington is a vibrant college town through and through, thanks to the sprawling and well-manicured campus of Indiana University that calls the city home. The downtown district is walkable, making the shops and restaurants of Kirkwood Avenue and The Square easy to explore. And on Saturday mornings, pick up locally grown and made fares at the ​​Community Farmers' Market.
Just outside Bloomington lies Hoosier National Forest and McCormick's Creek State Park, where a cascading waterfall attracts thousands of visitors yearly. More outdoor fun can be found on the shores of nearby Lake Monroe and at highly-rated golf courses like The Pfau Course.
Distance: 51 miles
Drive time without stops: 1 hour
5. Saugatuck, Michigan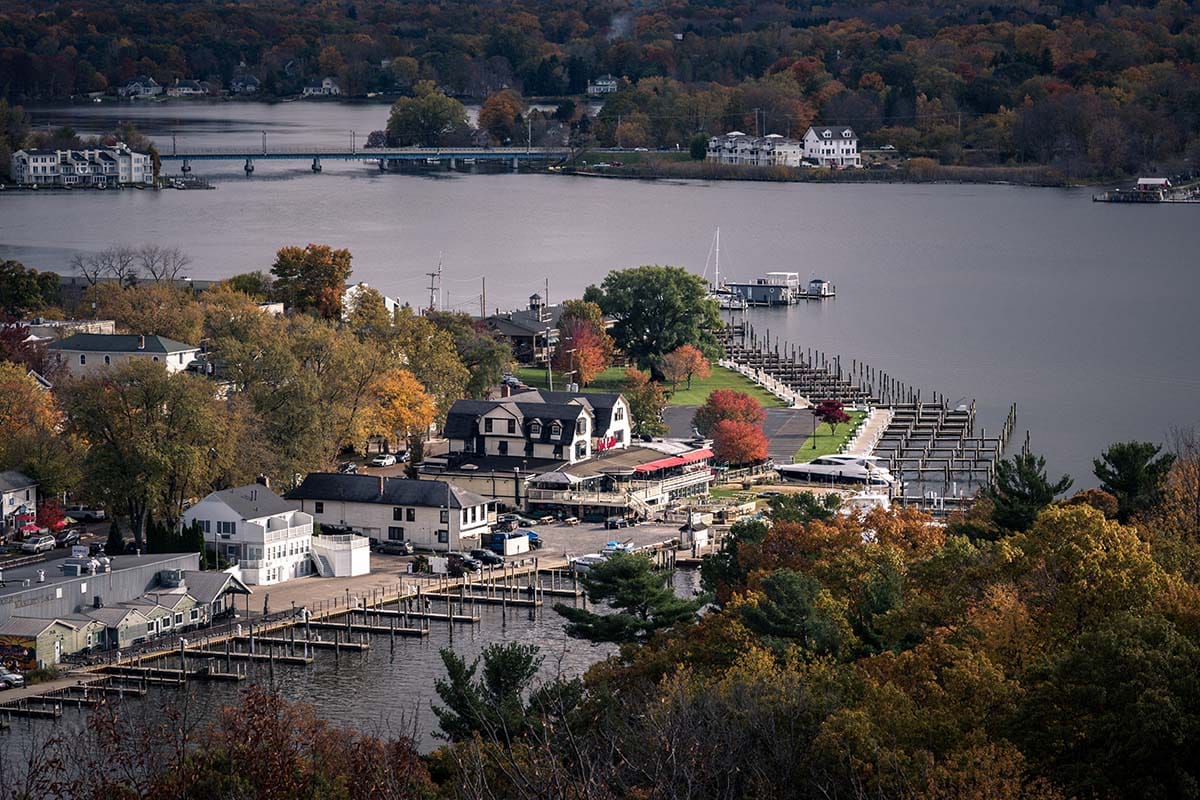 Just north of Indiana's border with Michigan lies the quaint beach town of Saugatuck. This charming coastal destination is often compared to Cape Cod and is an excellent place to soak up sunshine on the famous Oval Beach.
Aside from its Lake Michigan beaches, the town is known for its antique shops, mom-and-pop eateries, and artistic atmosphere. So much so that Saugatch considers itself "The Great Art-Doors" due to its many art galleries and beautiful surroundings. During your visit, be sure to make time for the Saugatuck Dunes State Park for 200-foot tall dunes and a hike to the top of Mount Baldhead for lake views.
Distance: 225 miles
Drive time without stops: 3 hours 40 minutes
Related Read: 9 Unique Places to Stay in Michigan for an Extraordinary Escape
6. Turkey Run State Park, Indiana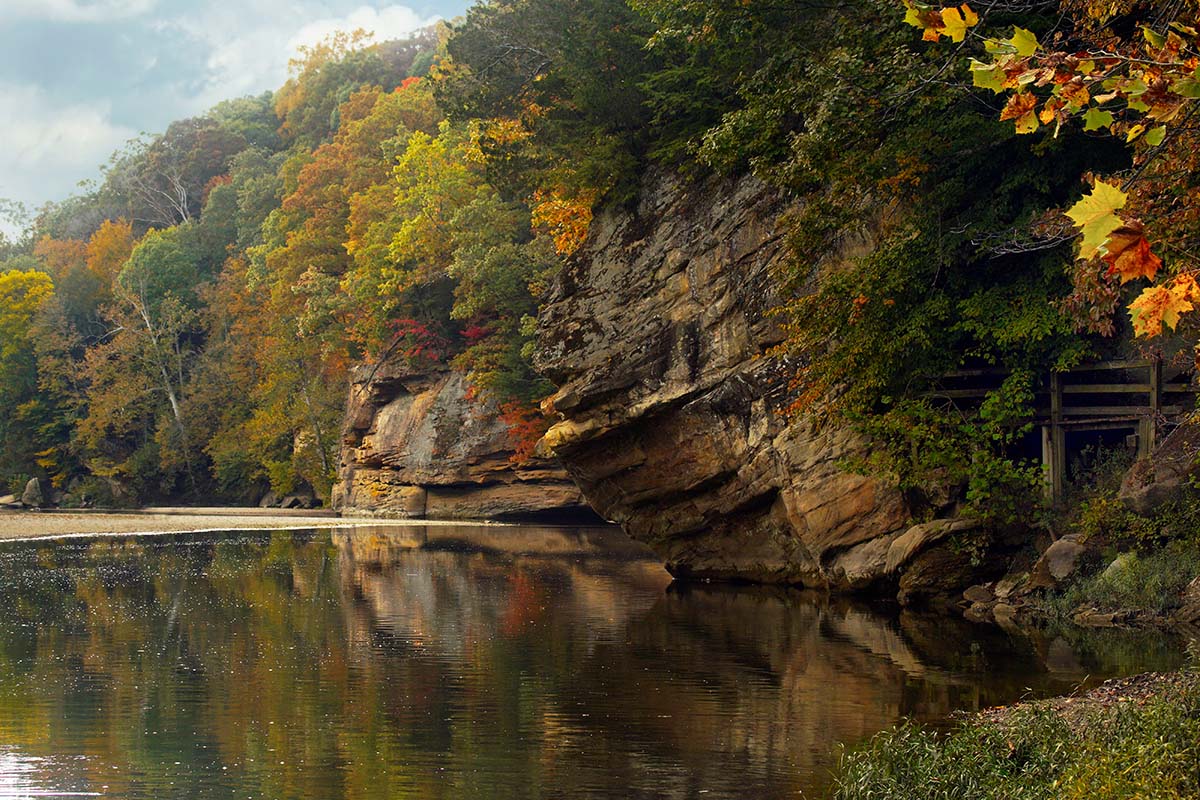 Indiana's Turkey Run State Park is famous for dramatic canyons and towering cliffs. Hikers will appreciate the 14 miles of exciting trails that take you up vertical canyon climbs, through lush forest, and past historic landmarks like the covered bridge. Plus, the idyllic Sugar Creek passes through the park grounds where you can tube, kayak, and more. The park grounds also feature an Olympic-size swimming pool, numerous picnic pavilions, and an informational nature center.
Weekend warriors who wish to stay immersed in the great outdoors can book a rustic cabin rental or campsite with electric hookups and modern bathroom facilities. The Turkey Run Inn within the park boundaries is another option and is a beautiful redbrick lodge that provides a romantic place to stay.
Distance: 70 miles
Drive time without stops: 1 hour 20 minutes
7. Louisville, Kentucky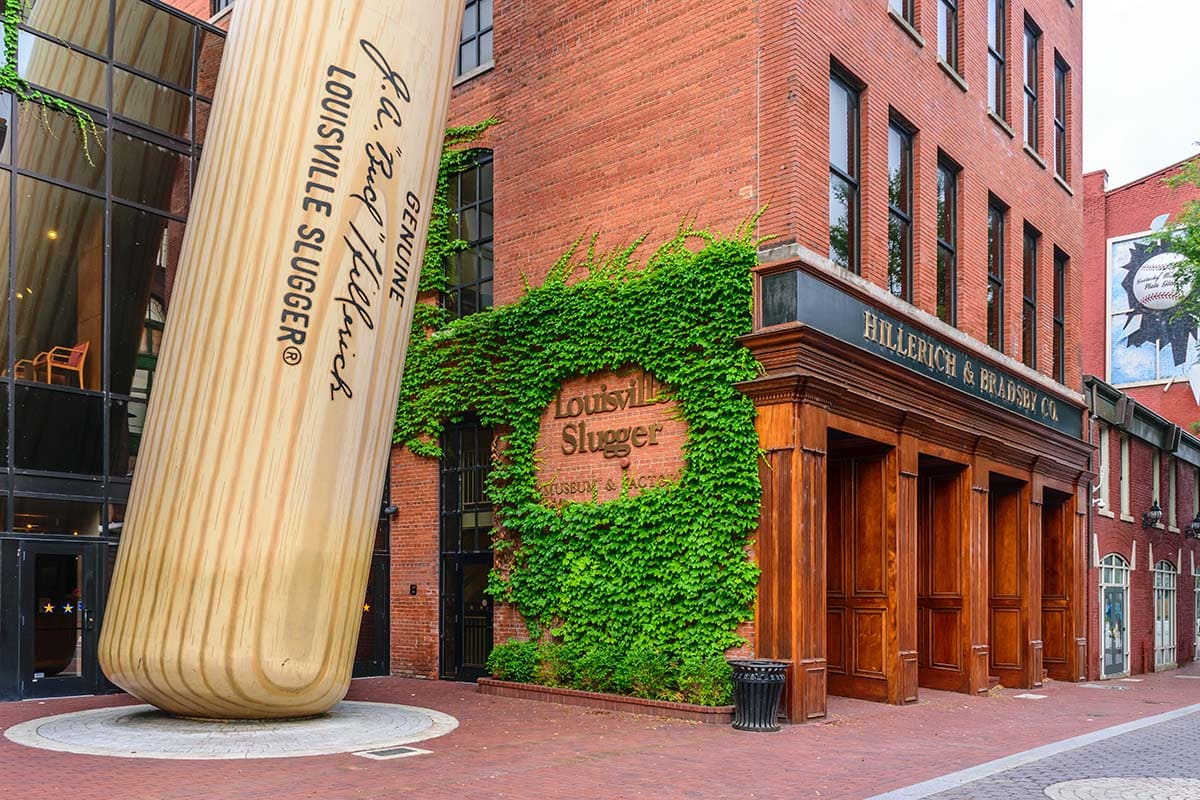 Get out of the Midwest with a road trip to the only southern destination on this list — Louisville, Kentucky! Louisville is the birthplace of many things, including Kentucky Fried Chicken, Lousiville Sluggers, and Muhammed Ali. And we can't forget the excitement of the the Kentucky Derby, an event traditionally held in May. However, visitors can experience the derby any time of year with a visit to the Kentucky Derby Museum and the historic Churchill Downs racetrack.
Other classic ways to experience the city are with a stroll across the iconic Big Four Bridge or a steamboat cruise on the Belle of Louisville. Treating yourself to Louisville's local flavor is also a must. Essential eats include the fried chicken at The Eagle, a BBQ platter from Feast BBQ, and the iconic Kentucky Hot Brown from its birthplace, The Brown Hotel.
Distance: 115 miles
Drive time without stops: 1 hour 50 minutes
Related Read: 9 Incredible Kentucky Treehouses For a Southern Getaway
8. Columbus, Ohio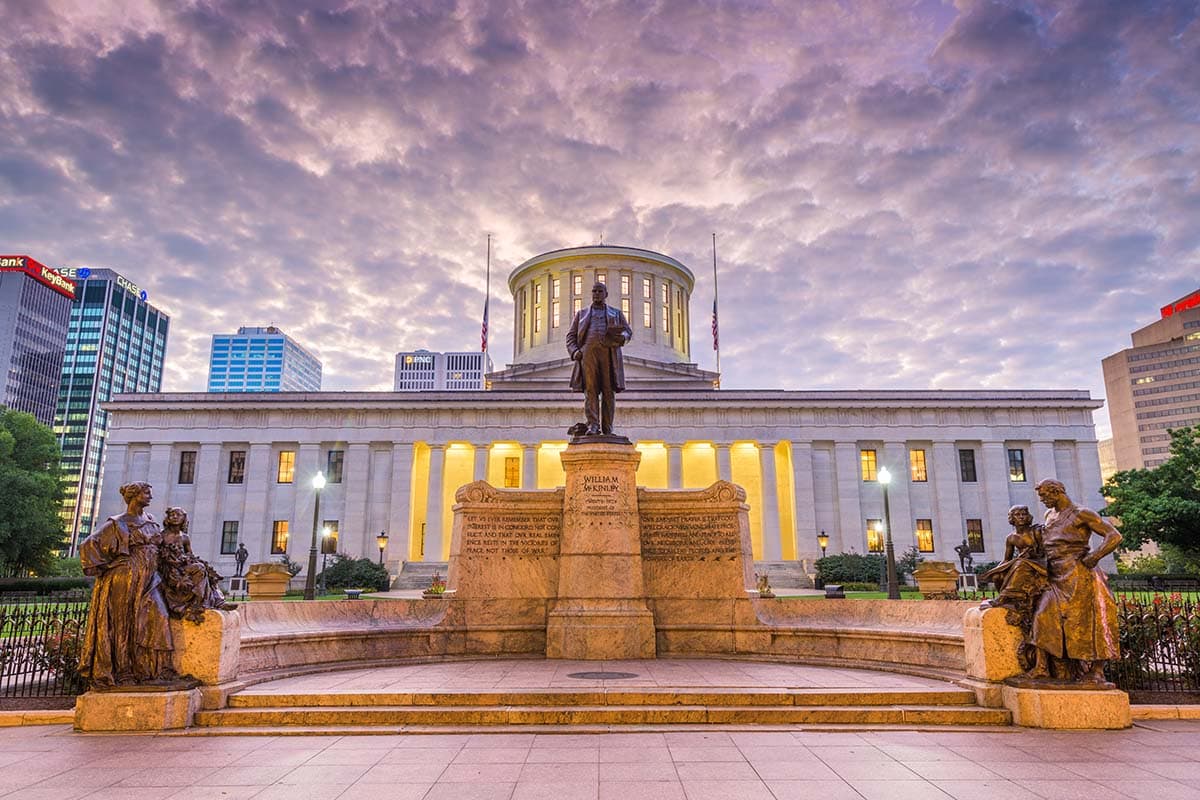 Marked by the eye-catching Ohio Statehouse capital building and the Ohio State campus, Columbus exudes a small town charm with big city attractions. This vibrant college town often tops the charts as one of America's top party schools, and fosters a lively nightlife, particularly in the Short North Arts District. Or get your drink on with a distillery tour at the Middle West Spirit's Service Bar and a trip down the Columbus Ale Trail.
During daylight hours, some of the best things to do in Columbus are the Columbus Zoo and the Columbus Museum of Art. Packing a picnic for The Scioto Mile, a stretch of greenery along the passing river, is another Columbus tradition. For something more quaint, the city's unique German Village is a historic neighborhood that continues to uphold tradition through German pubs and boutique shopping.
Distance: 175 miles
Drive time without stops: 2 hours 45 minutes
9. Brown County State Park, Indiana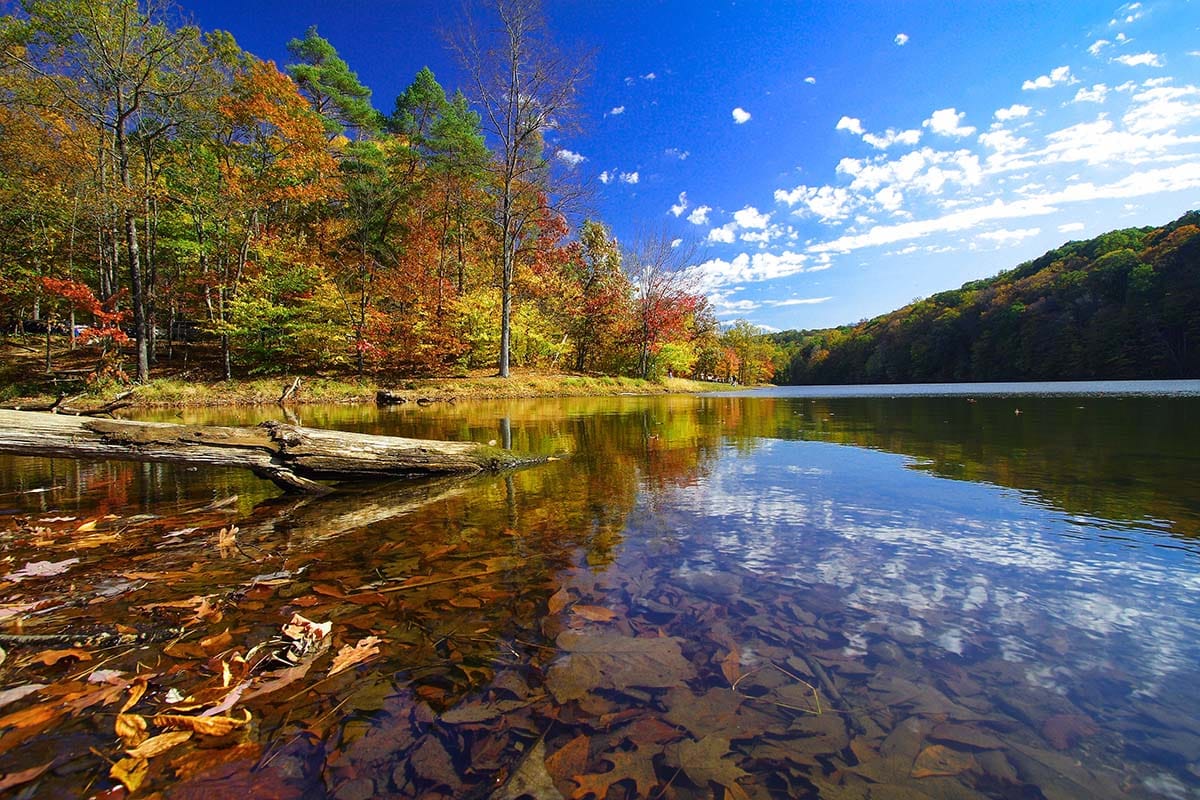 Nestled in the unsuspecting town of Nashville, Indiana, is the natural wonder that is Brown County State Park. Officially Indiana's largest state park, this neck of the woods has been dubbed the "Little Smokies" because of vast rolling hills and lush forests. It has plenty to keep outdoor lovers busy with popular pastimes like mountain biking and hiking as well as two little lakes where you can take a dip. And for the kiddos, the park also has a swimming pool and playground.
The best way to soak up the beauty of Brown County State Park is by camping. There are three modern campsites to choose from with sites that are RV friendly. Or skip packing the camping gear altogether and opt for a stay in the park's outdoorsy Abe Martin Lodge.
Distance: 60 miles
Drive time without stops: 57 minutes
Related Read: 12 Charming Barndominiums for Your Next Rural Getaway
10. Milwaukee, Wisconsin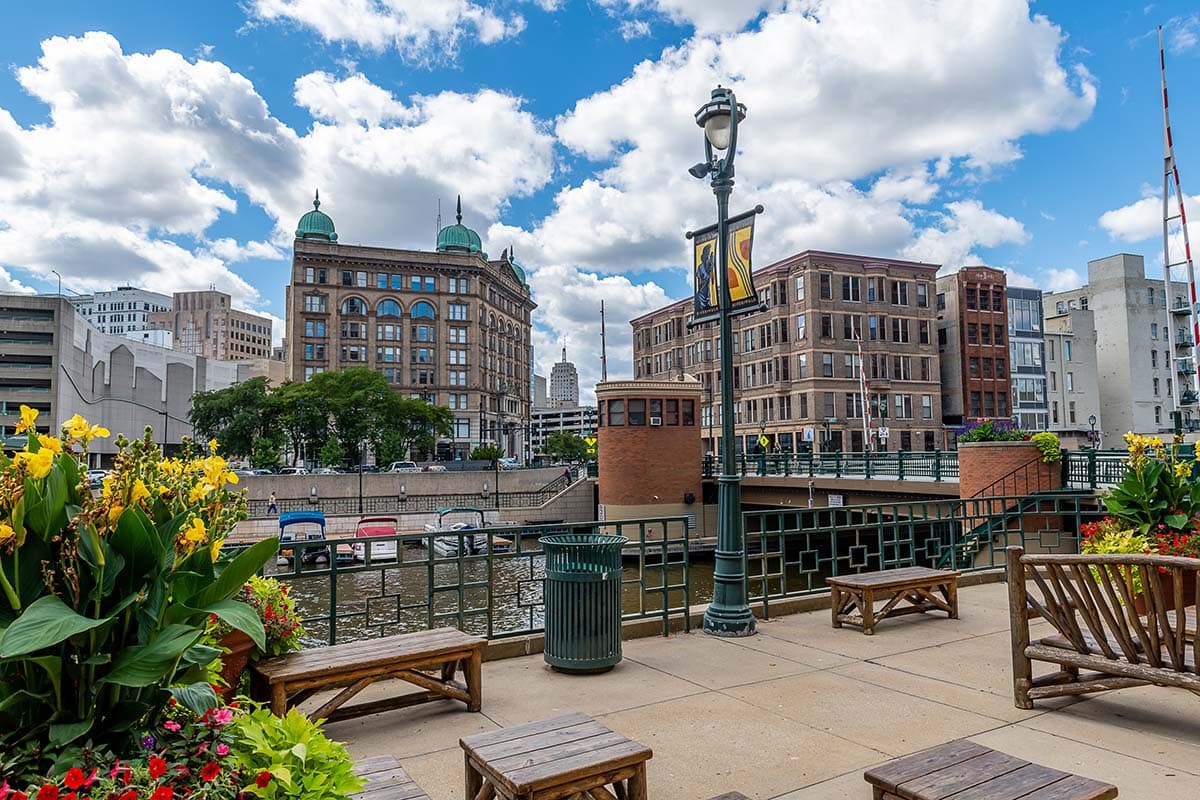 If you're up for a longer-haul road trip from Indianapolis, Milwaukee is a seriously underrated city that appeals to beer buffs, culture connoisseurs, food fanatics, and more. They don't call Milwaukee "Brew City" for nothing, and planning a tour of popular breweries like Lakefront or Best Place at the Historic Pabst Brewery is a must. While at it, Don't miss Wisconsin faves like fried cheese curds or a German-style bratwurst from the The Brat House.
After you've had your fill of the city's culinary delights, work it off with a stroll along the Riverwalk, past the industrial-turned-artsy buildings of the Historic Third Ward. For a taste of art, a visit to the Milwaukee Art Museum is sure to wow, housed in a facility that's a masterpiece itself. And for something classically Wisconsin, consider popping into the Harley Davidson Museum or visiting during Summerfest, an epic music festival that Milwaukee hosts every summer.
Distance: 279 miles
Drive time without stops: 4 hours 30 minutes
Explore the Midwest
Get epic travel ideas delivered to your inbox with Weekend Wanderer, our newsletter inspiring thousands of readers every week.
---