Sometimes you need a change of scenery, and these weekend road trips from Chicago make it easy to get away from the bustle of the Windy City.
Perfectly perched within reach to four different states, Chicago conveniently sits at the crossroads to destinations in Wisconsin, Michigan, Indiana, Iowa, as well as the rest of Illinois.
Its prime location means endless weekend road trips that range from city escapes to small-town excursions and outdoor getaways. And you'll have your choice of several sandy beach towns lining the shores of neighboring Lake Michigan.
Below, you'll find a diverse list of the best weekend road trips from Chicago to inspire your next adventure out of the city.
Related Read: The 10 Best Illinois Glamping Rentals
1. Milwaukee, Wisconsin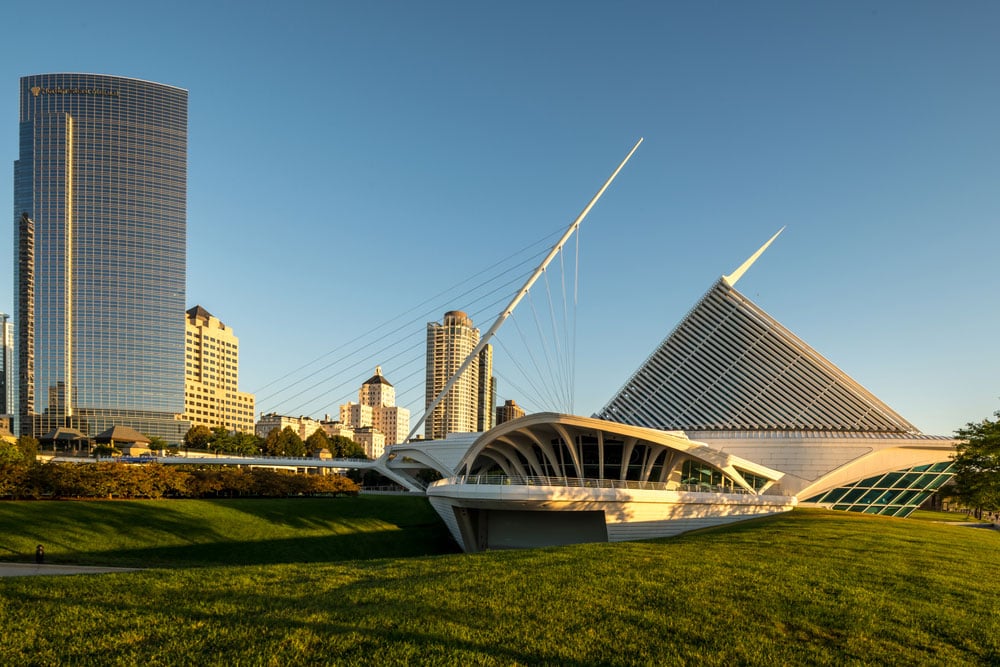 Milwaukee is an easy weekend trip just north of Chicago over the Wisconsin border. Known for its craft breweries and local eats, there's a lot to do and see in this smaller midwestern city. If you're interested in learning about the local history, make time to visit Milwaukee's beloved museums like the historic art museum or the Harley Davidson Museum to marvel at one of Elvis Presley's classic motorcycles.
If you're a sports fan, make time to catch a Milwaukee Bucks basketball game or tailgate outside of Miller Park before watching the Brewers play ball. The end of summer is also a fantastic time to visit Milwaukee as Summerfest is in full swing. Summerfest is a music festival held along the picturesque shores of Lake Michigan in downtown Milwaukee and brings notable acts each year.
Distance from Chicago: 93 miles (approx. 1 hour and 30 minutes)
Related Read: 11 Best Cabin Rentals in Illinois For an Outdoor Getaway
2. Starved Rock State Park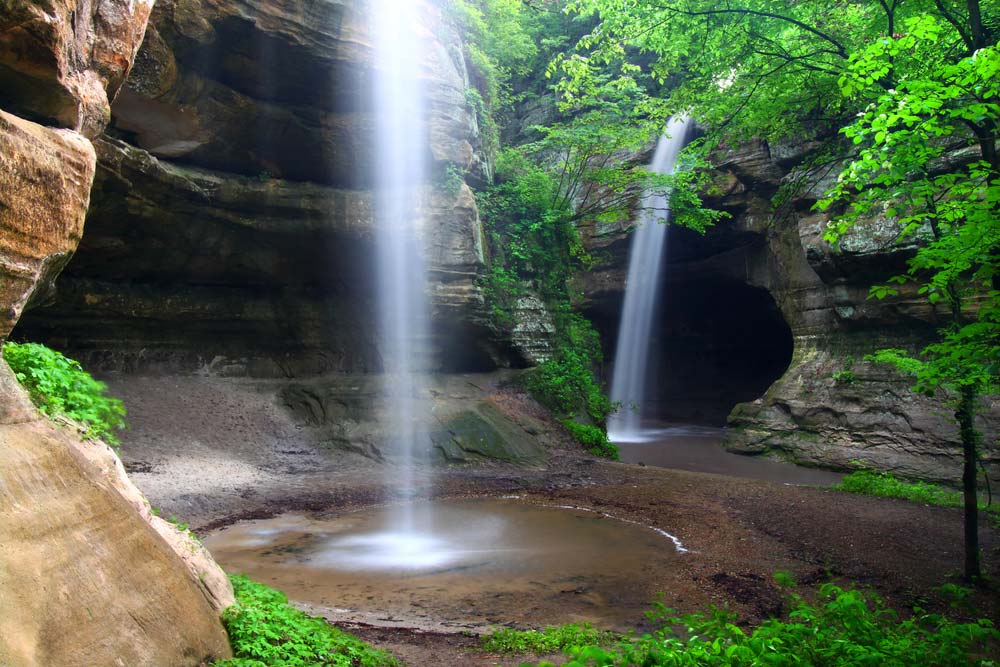 If peace in nature is what you're seeking, Illinois' Starved Rock State Park is a beautiful outdoor getaway known for scenic sandstone canyons, numerous waterfalls, and miles of hiking trails. The park's top sights include Lover's Leap Overlook (a lookout point offering clear views of the Starved Rock Dam) as well as the Wildcat, French, and St. Louis canyons.
Summertime is the best time to visit, bringing sunshine and warm weather. Winter is also not a bad time to visit, when the canyon falls freeze over in a spectacular show of ice and snow. Many visitors opt to camp out in the state campground, where reservations can be made up to six months in advance. The park is on the Illinois River southwest of Chicago.
Distance from Chicago: 94 miles (approx. 1 hour and 30 minutes)
Related Read: 9 Fabulously Unique Places to Stay in Illinois
3. Indianapolis, Indiana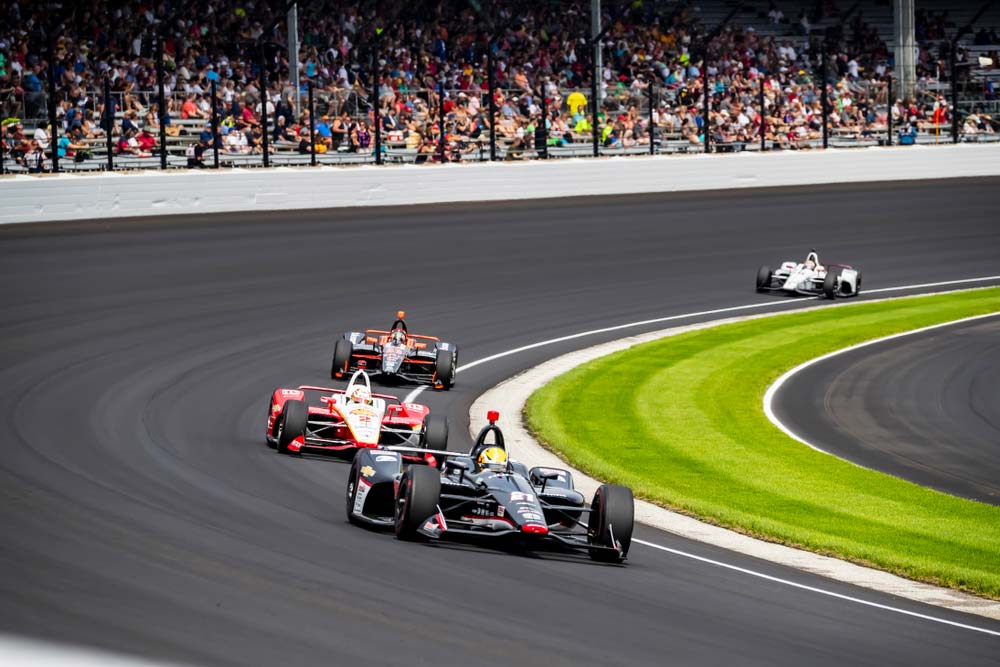 Indianapolis is an excellent weekend road trip from Chicago for city dwellers and racing fans. Home to the world-famous Indy 500 and the Indianapolis Motor Speedway Museum, car lovers can cheer on their favorite drivers and learn a bit about the sport's history.
No visit to Indy is complete without sampling some local cuisine, including local specialities like pork tenderloin sandwiches and shrimp cocktail. The city was named as an 'Underrated Food City in America' by Condé Nast Traveler for its rich and diverse restaurants and dishes. Other popular things to do in Indianapolis include walking the eight-mile Indianapolis Cultural Trail that stretches through downtown or visiting the iconic Monument Circle.
Distance from Chicago: 184 miles (approx. 3 hours)
Related Read: 10 Romantic Getaways Near Chicago, Illinois
4. Galena, Illinois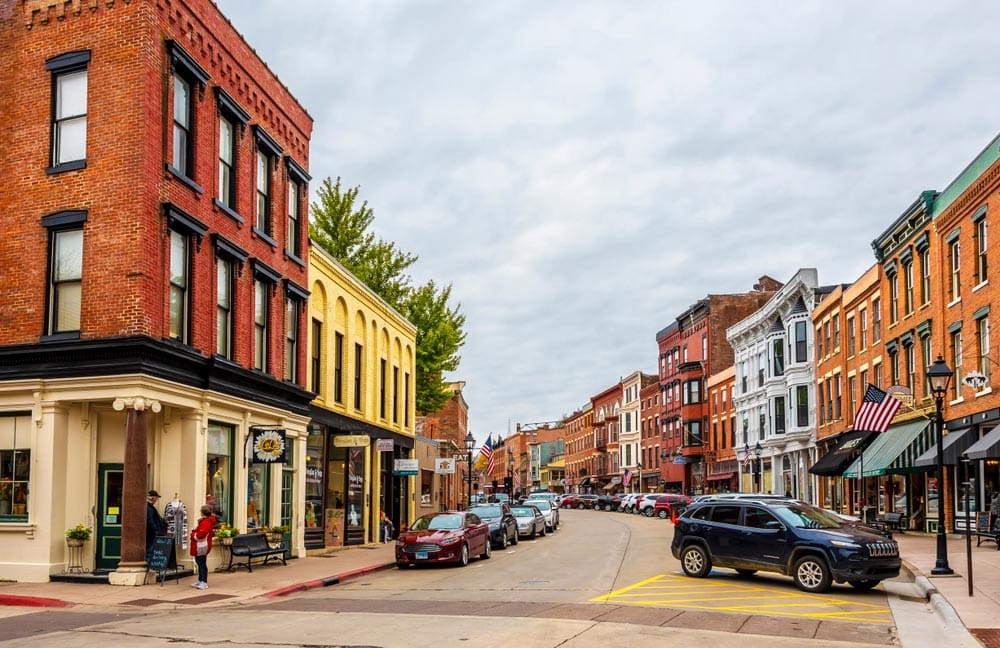 For a taste of small-town living, look to Galena, Illinois. The city has consistently been ranked as one of America's most livable cities and offers a lovely weekend trip from the big city. Galena is known for its quaint main street lined with historic brick buildings dating to the 1800s.
Visitors can tour the former home of Ulysses S. Grant and visit the beautiful grounds of the Dowling House, the oldest home in the city. Rolling hills and Native American effigy mounds surround Galena, such as the Horseshoe Mound, a nature preserve boasting views of three nearby states. The best way to experience Galena is to stay in a charming bed and breakfast or a local vacation rental.
Distance from Chicago: 164 miles (approx. 2 hours and 45 minutes)
5. Indiana Dunes National Park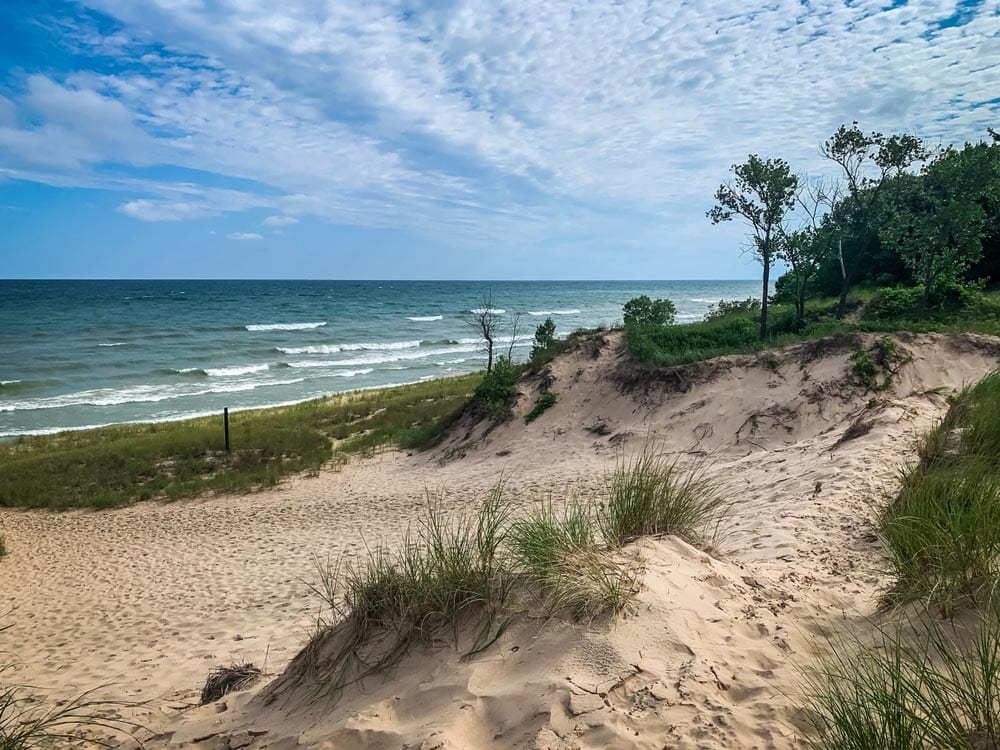 Boasting the shortest distance of all the road trips from Chicago, the Indiana Dunes National Park is a convenient road trip from Chicago to northwestern Indiana. The park protects over 15,000 acres of diverse landscapes that include sunny beaches, sand dunes, wetlands, and forests.
The park is a four-season destination offering wildflowers in the spring, water fun in the summer, fiery colors as the leave change in the fall (and sunsets are great), and cross-country skiing in the winter.
Most people opt to camp out in the national park campground or stay in nearby vacation rentals. Besides the outdoor adventures inside the park, make time to shop at the Saturday European Market in Chesterton, visit the Old Lighthouse Museum, and indulge in Indiana comfort food.
Distance from Chicago: 49 miles (approx. 56 minutes)
6. Grand Rapids, Michigan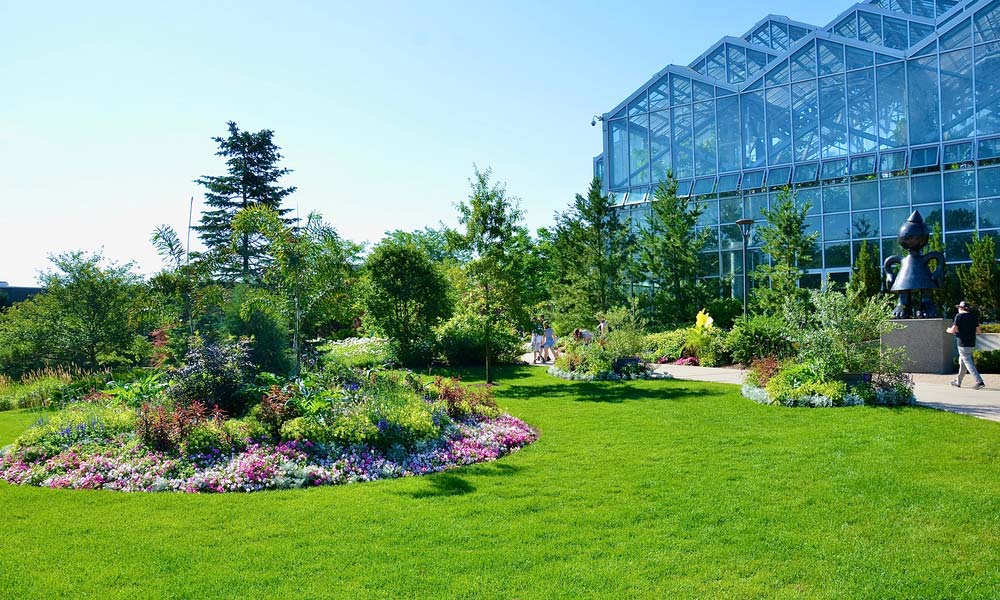 Get a feel for Michigan city life with a weekend in Grand Rapids. About three hours north of Chicago, the city was once a hub for furniture manufacturing, securing the nickname "Furniture City." Today, locals and visitors alike enjoy strolling the downtown riverwalk along the Grand River, eating out at hip restaurants like Divani and Stella's Lounge, and shopping at the Grand Rapids Downtown Market.
The Frederik Meijer Gardens & Sculpture Park is another must-see stop, with walking trails meandering through nearly 160 acres of colorful gardens and sculptures. In the evening, sip cocktails as the sun sets at the New Hotel Marten's hip rooftop.
Distance from Chicago: 177 miles (approx. 3 hours)
7. Madison, Wisconsin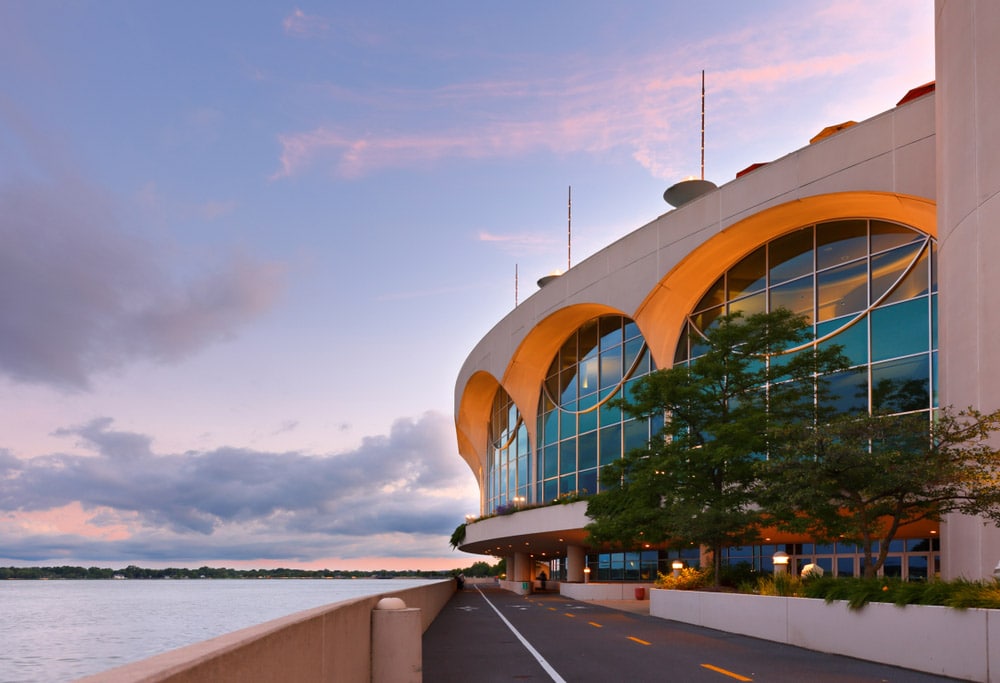 Home to the majestic Wisconsin state capitol building, Madison is a charming city best known for its location on an isthmus surrounded by four scenic lakes. The University of Wisconsin Madison campus sprawls through the downtown area, bringing with it a vibrant artistic atmosphere as well as hip bars and restaurants. Along the pedestrian friendly State Street, boutique shops and charming cafes lead the way to the capitol building.
One of the best things to do in Madison includes visiting the Saturday farmers market, where 150 vendors line the capital square selling locally sourced produce, flowers, and sweet treats. Grabbing a pitcher of beer at the Union Terrace along Lake Mendota and visiting the admission-free Henry Vilas Zoo are also popular things to do. That said, Madison is a very outdoorsy city, so you'll find plenty of options for everything from paddling to hiking, biking, and outdoor movies and festivals.
Distance from Chicago: 147 miles (approx. 2 hours and 20 minutes)
8. Lake Geneva, Wisconsin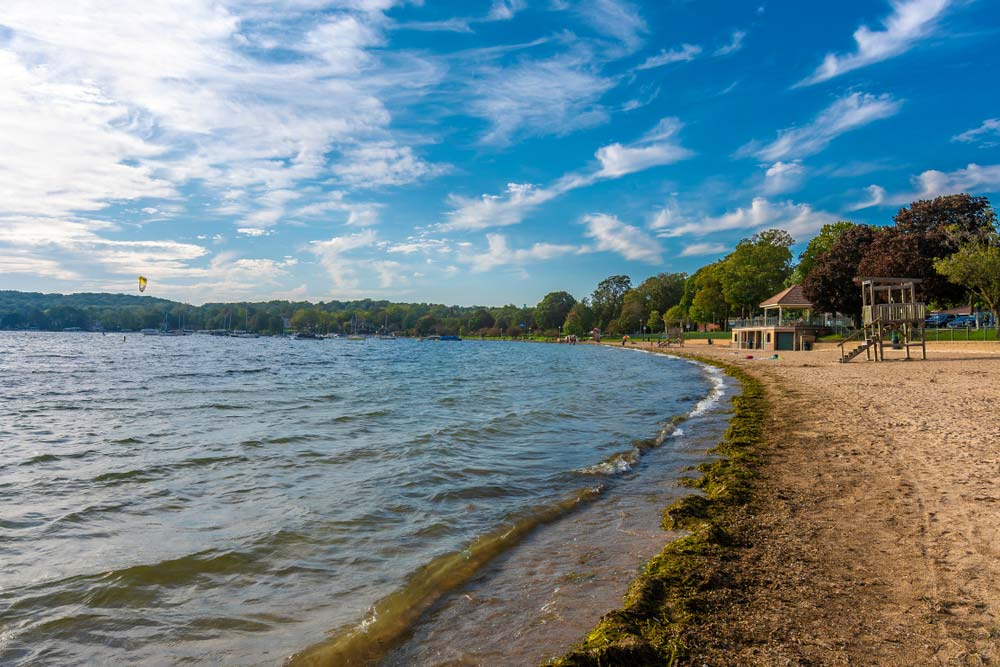 Lake Geneva is a four-season resort destination in south-central Wisconsin. The city is named after the large 5400-acre Geneva Lake that attracts fishing and boating enthusiasts. The city's Big Foot Beach State Park is one of the best places to go for swimming, sun tanning, and kayaking. If you enjoy casual walks, take a stroll along the Geneva Lake Shore Path that circles the lake for 21 miles.
While summer is an ideal time to make the most of the lake and surrounding beaches, winter also offers a unique weekend getaway. Every year, the Geneva National Resort and Club hosts the award-winning Ice Castles festival, where ice sculptures and structures amaze winter visitors. Prices and hotels cross into a variety of budget and lux options, but in general, it's one of the cheaper towns for a summer getaway near Chicago.
Distance from Chicago: 83 miles (approx. 1 hour and 30 minutes)
Related Read: 13 Exciting Things to Do in Lake Geneva, Wisconsin
9. Saugatuck, Michigan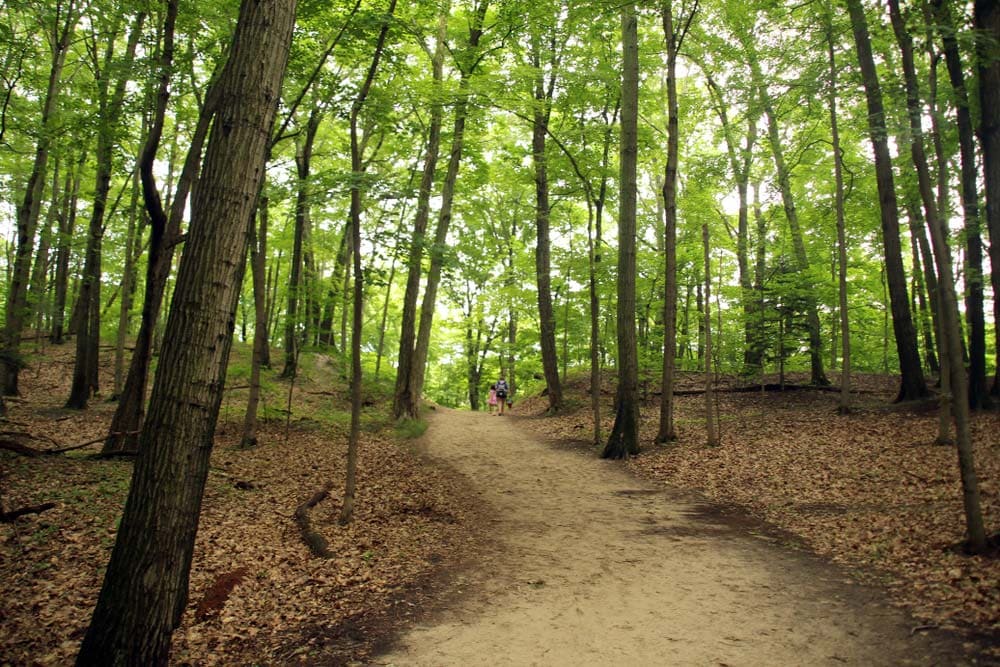 Saugatuck, Michigan, is an artsy beach destination best enjoyed in the summer. This small town is on Lake Michigan and Kalamazoo Lake, offering fantastic water fun like fishing, swimming, and boating. The area is also famous for its idyllic grassy dunes, Mount Baldhead Park hiking, river cruises, and the Dutch windmills and gardens in nearby Holland, MI.
The city's center features Butler Street, where visitors can enjoy up-and-coming gourmet restaurants and boutique shops. Don't forget to pack your swimsuit for a trip to Oval Beach. For the best experience, opt for a cozy B&B along the water or in the downtown area, but be sure to plan ahead as lodging fills fast in the summer.
Distance from Chicago: 141 miles (approx. 2 hours and 15 minutes)
10. The Wisconsin Dells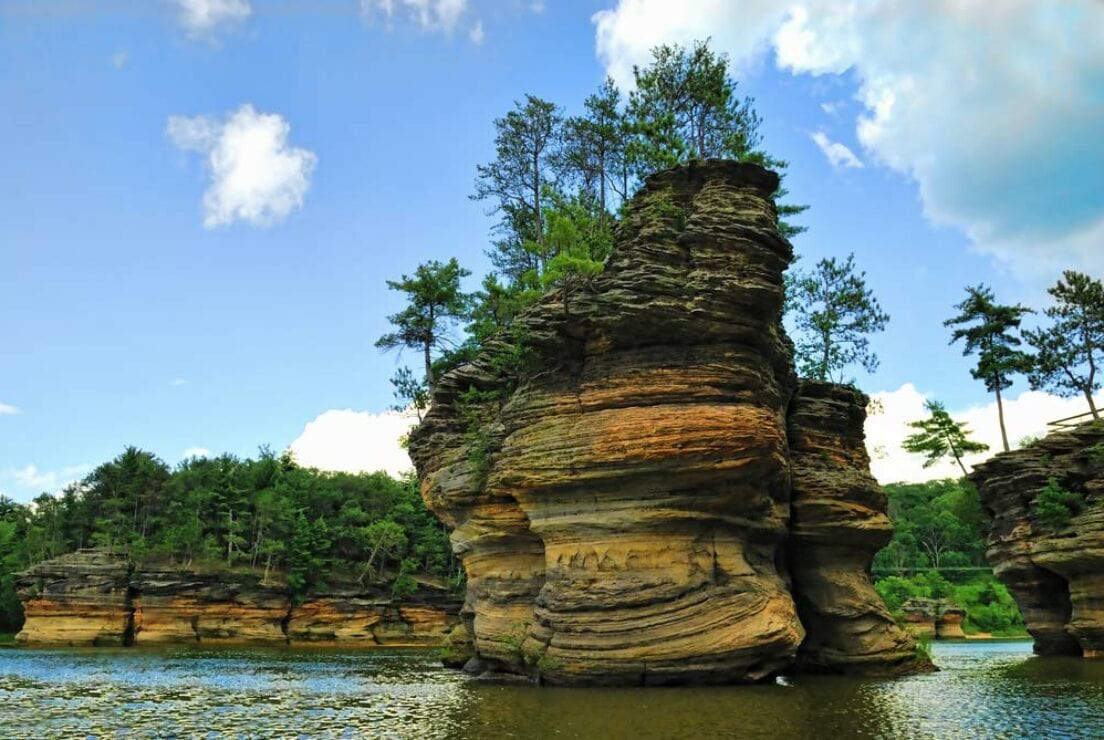 Known as the waterpark capital of the world, the Wisconsin Dells is a resort town with 20 different indoor and outdoor water parks and resorts. It's a perfect weekend road trio from Chicago for families looking for something fun but family-friendly – and the area offers more to do than just waterparks. Take a tour along the Wisconsin River and surrounding forests on a Wisconsin Duck, an amphibious truck that dates back to WWII.
Be sure to check out other popular activities such as local winery tours, the hiking trails through nearby Devil's Lake State Park, and the vibrant nightlife of downtown. When visiting, there are plenty of cozy Wisconsin Dells cabins to stay at if resort living isn't for you.
Distance from Chicago: 195 miles (approx. 3 hours)
Explore More in the Midwest
Sign up for Weekend Wanderer to join thousands of readers getting epic travel and gear ideas every week.
---