The United States is home to some of the most diverse and dramatic landscapes on the planet, many of which are preserved "for the benefit and enjoyment of the people." Lucky us.
The country boasts sky-high cliffs of granite, thundering waterfalls, secluded mountain ranges, temperate rainforests, immense glaciers, and rocky coastal beaches. With so many natural wonders to choose from, it begs the question: which national parks are the most beautiful?
Of course, the question is entirely subjective, but we couldn't help but throw our expert opinion into the ring. After careful research (and visiting all but American Samoa), plus consideration for the sheer variety of landscapes in the National Park System, we've come up with a list of our eight favorites.
Most Beautiful National Parks – Our Top Picks!
We feel pretty confident that these parks are the clear winners in the good looks category.
1. Yosemite National Park
Why you should go: Jaw-dropping granite cliffs, stunning alpine lakes, and meadows filled with wildflowers combine to make this park John Muir's storied favorite, and with good reason.
State: California
Nearest towns: Oakhurst, Lee Vining, El Portal, and Mariposa
It's impossible to write a list of the most gorgeous U.S. national parks and not begin with the incredible, glacially-carved Yosemite Valley and the wilderness that surrounds it. For one thing, the beauty of this park is incredibly accessible: a 12-mile, mostly flat multi-use path circumnavigates the top sights of the valley and is suitable for dogs, bikes, and families with smaller kids.
Add to that the thousand-foot-tall waterfalls that roar into being each spring, the 3,000-foot-tall cliffs you won't see anywhere else, and the quieter high country near Tuolumne Meadows, and it's easy to see why John Muir and millions of others have fallen in love with this slice of the Sierra Nevada.
Related read: 10 Killer Backpacking Trails in Yosemite National Park
2. Canyonlands National Park
Why you should go: Skip boring, crowded Arches and enjoy the positively Martian landscape nearby.
State: Utah
Nearest town: Moab
When it comes to Moab, for some reason Arches National Park trounces Canyonlands every year in visitation numbers. Maybe it's the thought of hiking just a few miles to reach a crumbling rainbow of rock, but we promise, Canyonlands has all that and more.
Canyonlands is far less crowded, far more beautiful, and even has its own easy natural bridge hike out to Mesa Arch. Plus, with so many more acres than its rival to the northeast, it offers ample opportunities for river rafting, backpacking and day hiking through bizarre rock formations, and mountain biking the famous White Rim Road.
Related read: 6 Stunning Backpacking Routes in Canyonlands National Park, Utah
3. Gates of the Arctic National Park
Why you should go: If you want solitude and some of the best mountain vistas on the planet, this is the park to get 'em.
State: Alaska
Nearest town: Bettles and Coldfoot
Yes, the price of admission for this far-flung northern park is either a flightseeing tour from Coldfoot or Bettles, a multi-day trip out of Fairbanks, or a bushwhacking hike off the Dalton Highway, but sometimes the extra effort and expense is worth it to experience a landscape untrammeled by man's progress. Gates of the Arctic offers just that.
Once deep inside the park (we highly recommend forking over the dough to take a plane in with a guide), visitors can hike cross-country to breathtaking turquoise lakes, take in the dramatic granite peaks of the Brooks Range, or packraft down one of the park's powerful rivers with the chance to see muskoxen, grizzlies, and caribou.
Related read: 8 Breathtaking Alaska National Parks to Visit this Year
4. Crater Lake National Park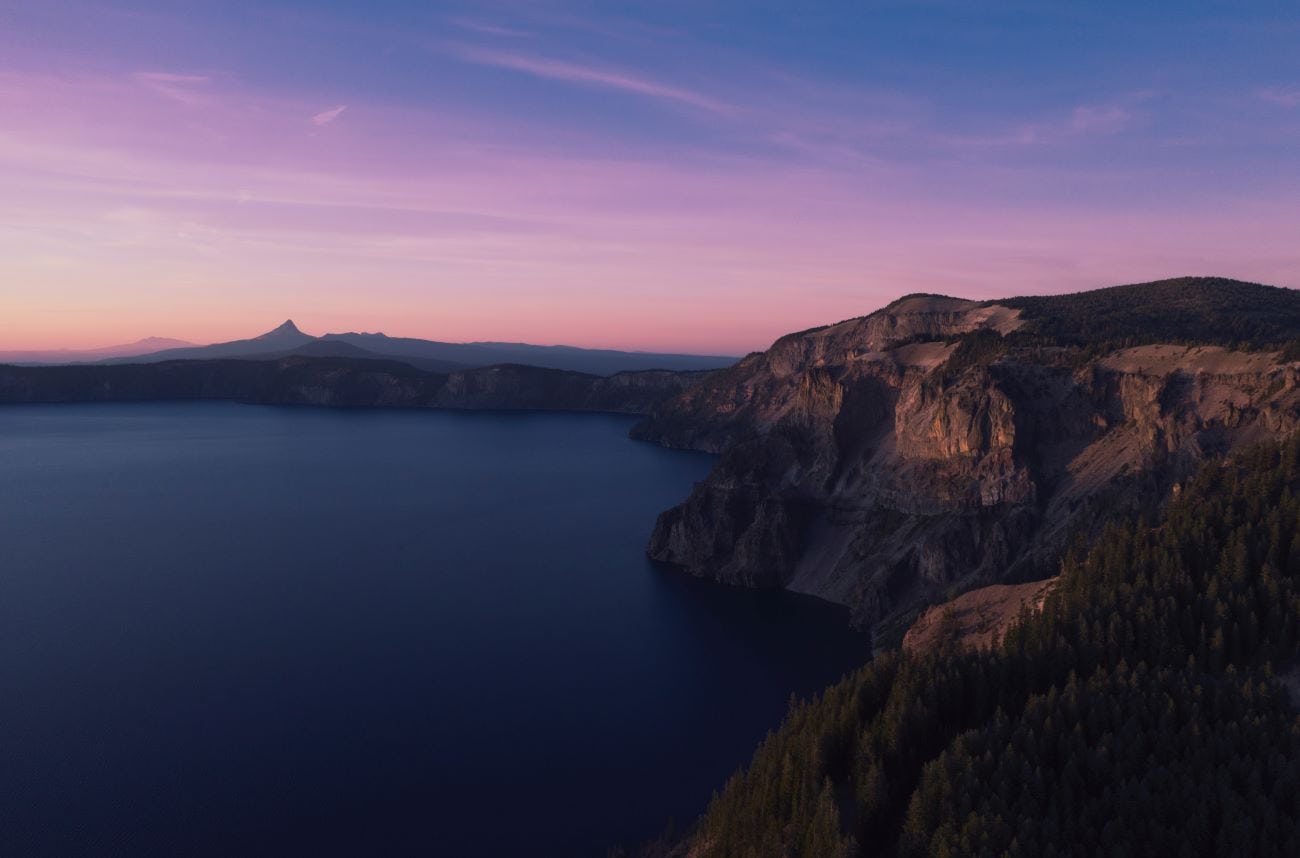 Why you should go: This stunning sapphire tarn sits in the hollow mouth of an ancient volcanic crater and has one of the best scenic drives in the entire NPS.
State: Oregon
Nearest town: Klamath Falls
Not only is Crater Lake stunning any time of year (the road gets plowed to Rim Village in the winter for those postcard-perfect snowy wonderland shots), but the park is also home to an extraordinary number of scenic pullouts along its 33-mile Rim Drive. This roadway was initially plowed by horses and men with hand tools before being widened and paved in the early 1930s.
Be sure to take a full day to enjoy this incredible natural wonder and stop off at Discovery Point Overlook, Phantom Shop Overlook, and Cloudcap Overlook. Don't want to drive those hairpin turns? There's also a trolley that runs relaxing day tours along this historic road.
And lastly, avid hikers won't want to miss the chance to trek up to the Watchman Observation Station or down to the lake's edge on the Cleetwood Cove Trail.
Related read: 17 Best Hikes in Crater Lake National Park, Oregon
5. Grand Canyon National Park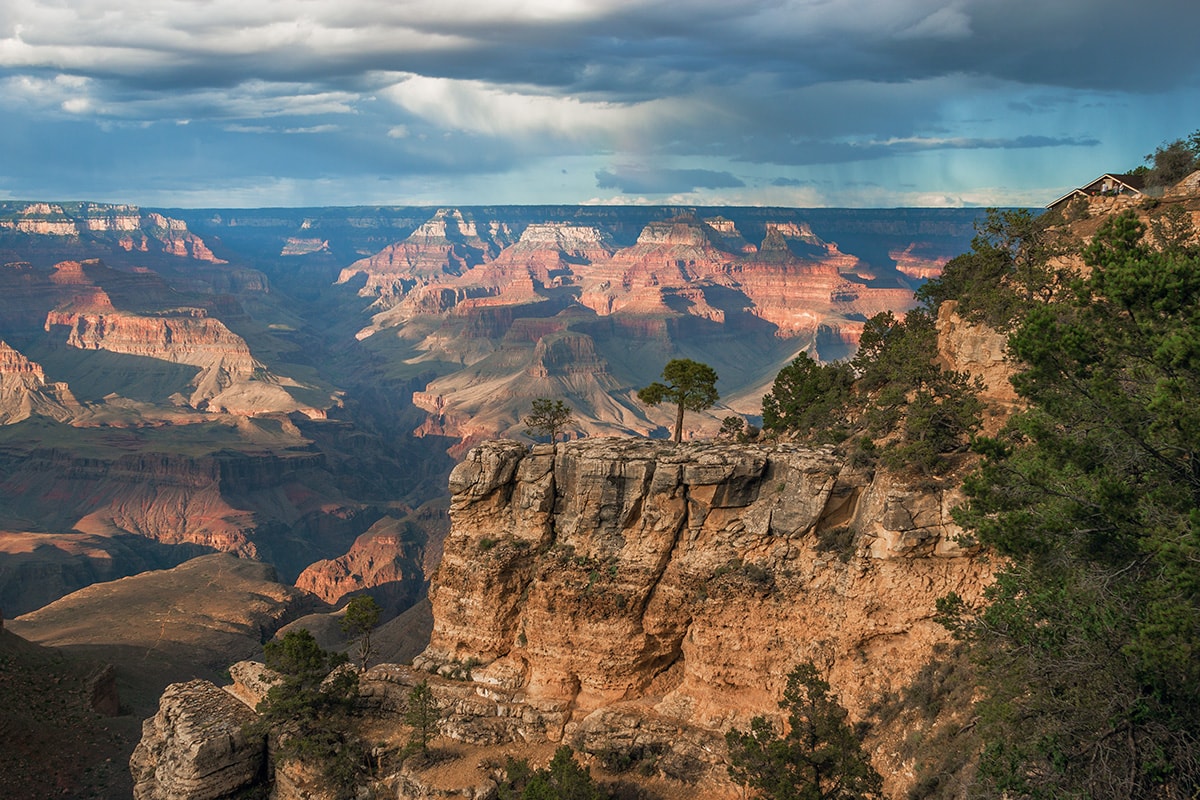 Why you should go: Just north of Route 66, one of the most famous drives in America, the Grand Canyon has been a bucket-list worthy national park for over a century.
State: Arizona
Nearest town: Williams and Tusayan
The Grand Canyon, in its entirety, is larger than the state of Rhode Island. At a mile deep and 277 miles long, its red rock expanse is one of the most jaw-droppingly beautiful on the planet, and with the help of the National Park Service's funding and resources, it's an incredibly family friendly and accessible park to this day.
The park's South Rim is home to a small village, filled with hotels, visitor centers, shops, and restaurants, plus a 13-mile (each way) multi-use pathway that stretches past some of the most amazing overlooks that the park has to offer.
On the park's North Rim, there are fewer lodging options and also fewer crowds. The road to access it is only open summer through early fall, and it's an excellent choice for hikers and more intrepid travelers looking to experience a bit of rustic peace at this storied marvel that receives millions of visitors each year.
Pro tip: head to the Toroweap Overlook for an uncrowded view of "the big ditch."
Related read: 11 Magical Glamping Sites Near the Grand Canyon South Rim
6. Acadia National Park
Why you should go: Of all the lovely parks along the east coast, Acadia's rocky coastline and autumn foliage offer the most bang for your buck.
State: Maine
Nearest town: Bar Harbor
If you're looking for an epic summer or fall getaway, complete with fiery autumn colors, quaint historic cottages, rolling hillsides, and rocky coastal views, then look no further. Plus, any visit to Acadia is a prime excuse to pick up a fresh lobster roll in town.
Want an adrenaline-fueled hike? Check out the Beehive Loop Trail. Looking to cycle for miles along car-free hillsides dotted with adorable ponds? Rent a bike and head to the carriage roads.
Prefer a more laid-back driving kind of vacation? Acadia's Ocean Drive offers wonderful, paved pullouts for visitors wanting to check out historic lighthouses, steep oceanside cliffs, and the sea spray at Thunder Hole.
Related read: 8 Spectacular Glamping Spots Near Acadia National Park, Maine
7. Olympic National Park
Why you should go: Glacier-topped peaks, driftwood-strewn coastlines, and verdant rainforests combine to make this Pacific Northwest park a triple-threat.
State: Washington
Nearest town: Port Angeles and Sequim
It's a rare thing when a national park boasts not one but three strikingly different biozones, and each one is completely worth a visit in its own right. At Olympic, travelers get to choose between a lush temperate rainforest, high-altitude mountains, and a rocky, tidepool-lined coast — with plenty of easy day hikes along the way.
Or, you can be an overachiever and visit all three.
For starters, head to the Hoh Rain Forest Visitor Center and hike the Hall of Mosses Trail for some of the best forest bathing in the country. Next, watch surfers catching waves at Rialto Beach and, if the tide is right, carefully scramble around the area's many psychedelic tidepools.
For incredible views of the park's namesake Mount Olympus, drive up the winding road to Hurricane Ridge and stay for an epic sunset.
Related read: A Winter Guide to Visiting Olympic National Park
8. Grand Teton National Park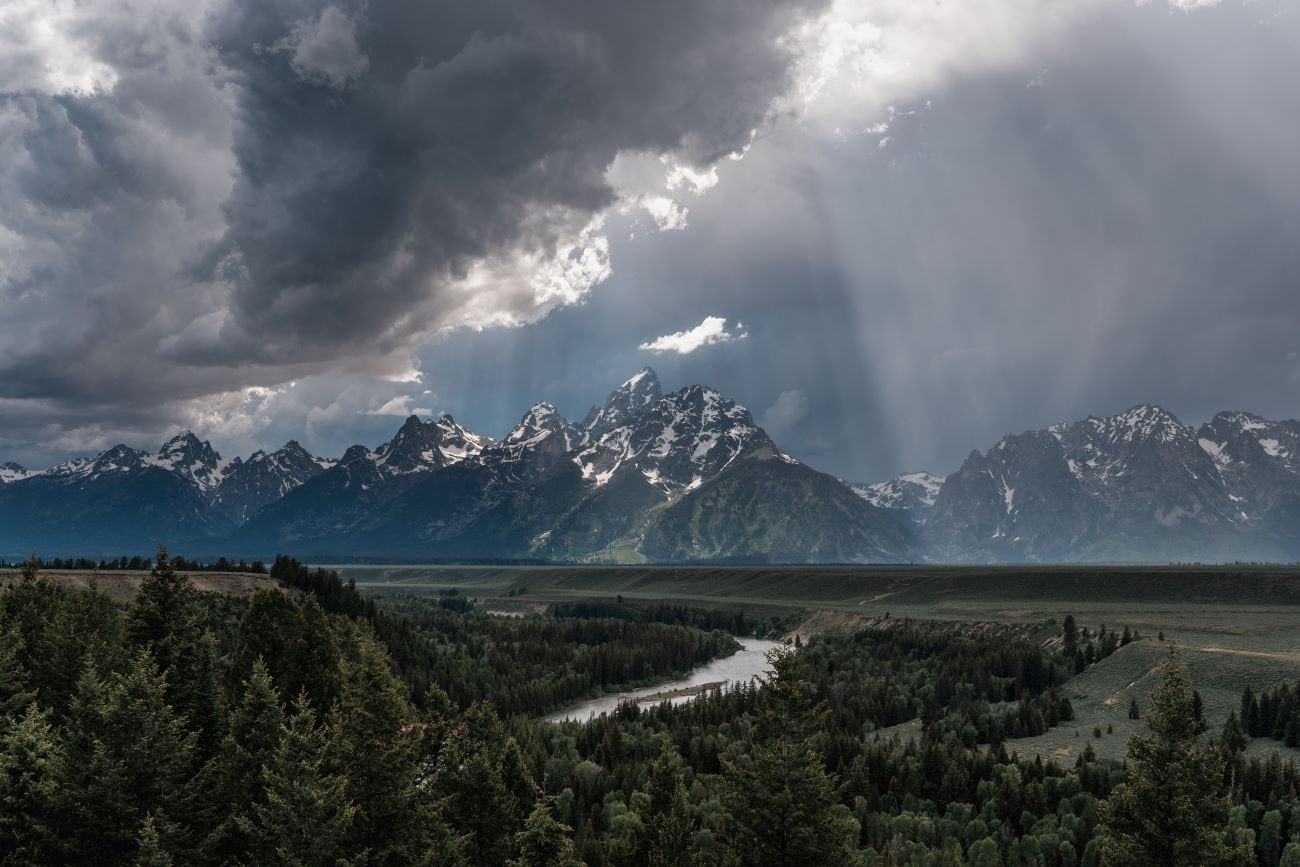 Why you should go: With unparalleled roadside photo ops and proximity to both Yellowstone and the charming mountain town of Jackson, Grand Teton will melt your heart.
State: Wyoming
Nearest town: Jackson
More than most parks in America, Grand Teton is truly a "choose your own adventure" kind of place. You could train for months for a multi-day climb of The Grand, but you could just as easily spend a lazy afternoon paddleboarding around Jenny Lake or meandering the park's scenic main road by car.
In summer, the park is a hiker and backpacker's paradise, and the trek out to Trapper Lake (even if you only manage part of it) is a must-see. For overnight backpacking, many consider the Teton Crest Trail to be a once-in-a-lifetime experience.
In winter, the park quiets down considerably, but the lapse in crowds makes for excellent wildlife viewing when you're not skiing down the world-class slopes at Jackson Hole Mountain Resort.
Related read: 11 Best Hikes in Grand Teton National Park, Wyoming
More National Park Adventures
Get epic travel ideas delivered to your inbox with Weekend Wanderer, our newsletter inspiring thousands of readers every week.
Was this article helpful?
---
Seen in: Acadia National Park, Alaska, Canyonlands, Grand Canyon, Grand Teton, Maine, National Parks, Oregon, Utah, Washington, Yosemite