We research, evaluate and select travel destinations based on a number of factors, including our writers' experience, user reviews and more. We may earn a commission when you book or purchase through our links. See our editorial policy to learn more.
Was this article helpful?
---
There's no better way to appreciate nature than being fully immersed in it for days and weeks on end. Here's where the best summer memories often begin.
Across the country you'll find hiking camps, backpacking expeditions and wilderness programs aimed at teaching youngsters the ways of the outdoors, from following Leave No Trace principles to building leadership qualities and self-reliance.
When even the best summer vacation spots aren't quite adventurous enough, hiking camps step in with the perfect blend of structure and freedom, discipline and discovery. They're not always easy (or cheap), but they're a damn good way for kids to learn about the natural world — and themselves.
Here's a look at 12 hiking camps, backpacking trips and other outdoor programs for kids, teens and young adults looking for unforgettable adventures this summer.
Related read: 11 Backpacking Trips in the U.S. That Should be on Your Bucket List
1. Alpengirl

Alpengirl is a girls-only summer camp offering adventures in the Pacific Northwest and Northern Rockies. Based out of Montana, Alpengirl hosts one- and two-week trips focused on building positive attitudes, self-esteem and independence in girls aged 11 to 16.
Although hiking and backpacking are major components of each trip, campers face a range of outdoor challenges that also involve rafting, climbing and horseback riding. Alpengirl considers itself a bridge between local day camps and extended wilderness retreats at schools like NOLS.
Each camp is relatively small, with sessions limited to 12 campers and a 1:4 or 1:6 camper-to-staff ratio, ideal for campers who don't want to get lost in the shuffle of big groups.
Related read: 8 Epic Backpacking Trips in Sequoia & Kings Canyon National Park
2. Outward Bound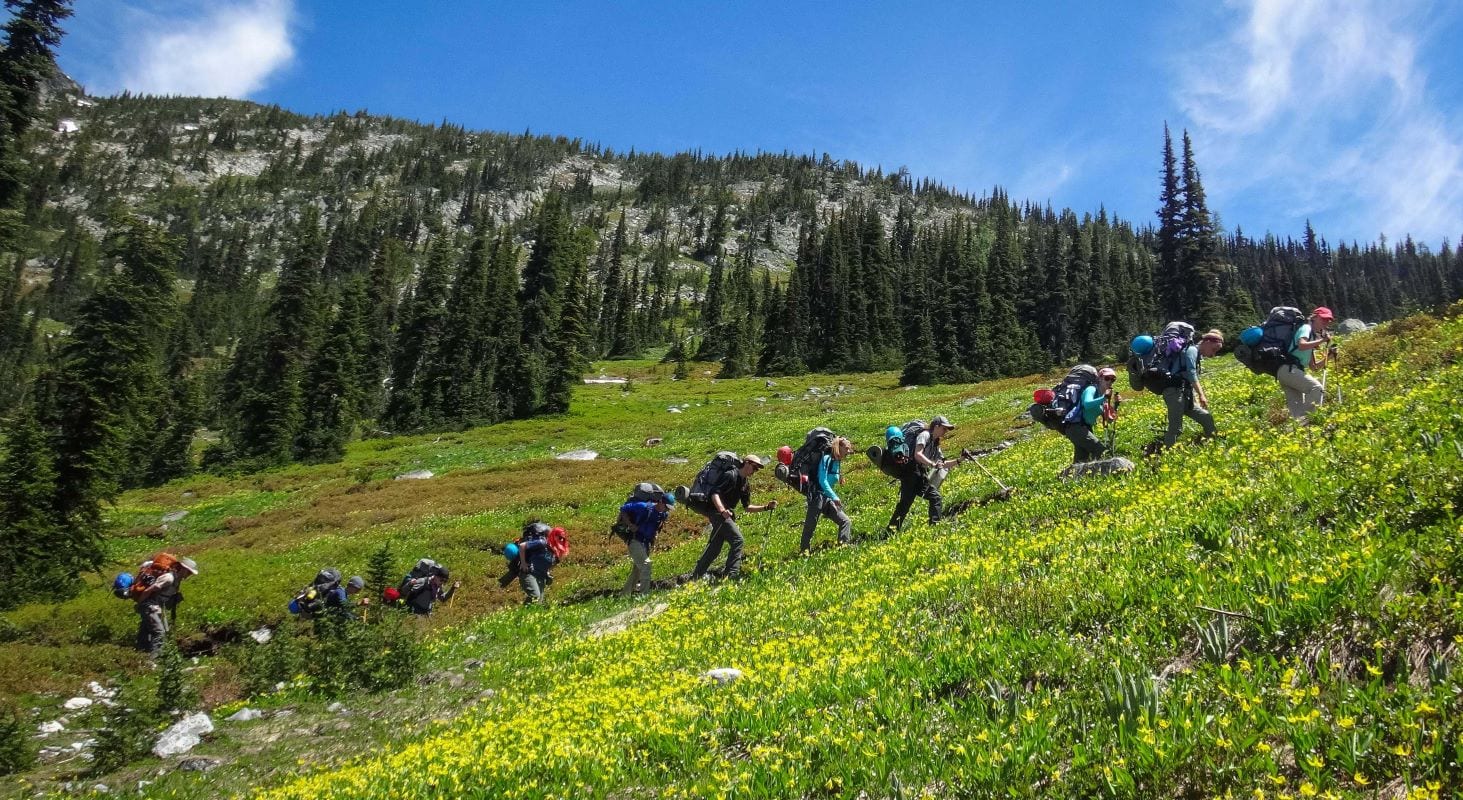 Outward Bound's 10 regional schools help more than 50,000 students embark on new adventures every year. One of the country's biggest outdoor camps is also one of its oldest: Kurt Hahn, the founder of Outward Bound, was born in 1886 and opened up his school in 1962.
"There is more in you than you think," Hahn's personal motto, is the guiding principle behind Outward Bound's outdoor trips for middle schoolers and high schoolers. There's also a program specifically for grieving teens, and additional itineraries for adults and extended trips.
Hiking and backpacking trips are held around the country, from east coast camps in New York and Pennsylvania to west coast treks in California, Colorado and the Pacific Northwest.
3. Wilderness Adventures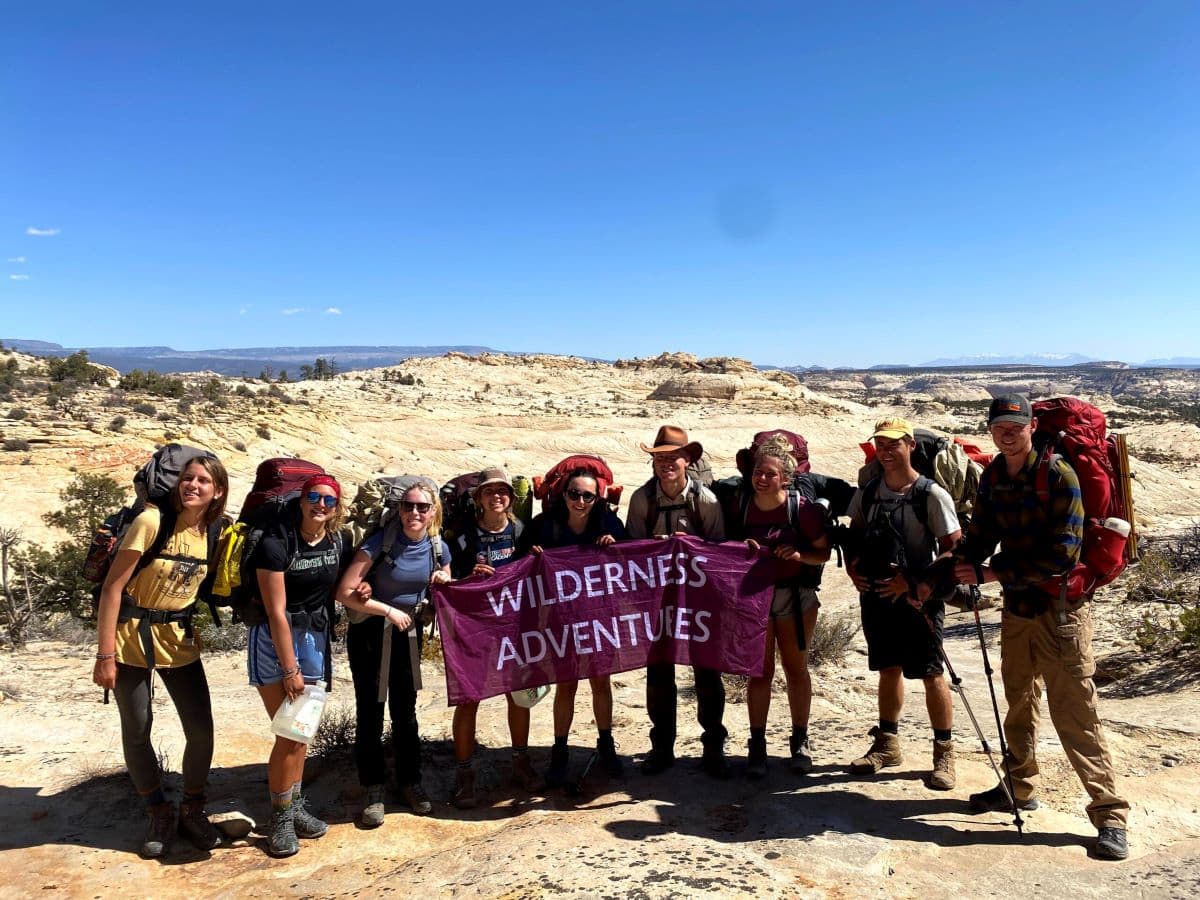 Wilderness Adventures has a distinct advantage over many backpacking and hiking camps: back in the '70s, the school got hooked up with operating permits in national parks and other places that most camps don't have access to today.
The result? Wilderness Adventures conducts trips in places like Grand Teton National Park, Grand Staircase Escalante National Monument, Denali State Park and Mount Rainier National Park.
Each year, they offer more than 40 adventures to students around the country, from practical day camps to extended trips like Yellowstone Teton Discovery, a 14-day hiking, backpacking and rafting trek through epic wilderness areas.
Wilderness Adventures' alumni is 30,000 strong, and for campers over 18, they offer a gap semester program to help young adults earn professional certifications and leadership skills for future outdoor endeavors.
Related read: 9 Great Hikes in Grand Staircase-Escalante National Monument, Utah
4. Apogee Adventures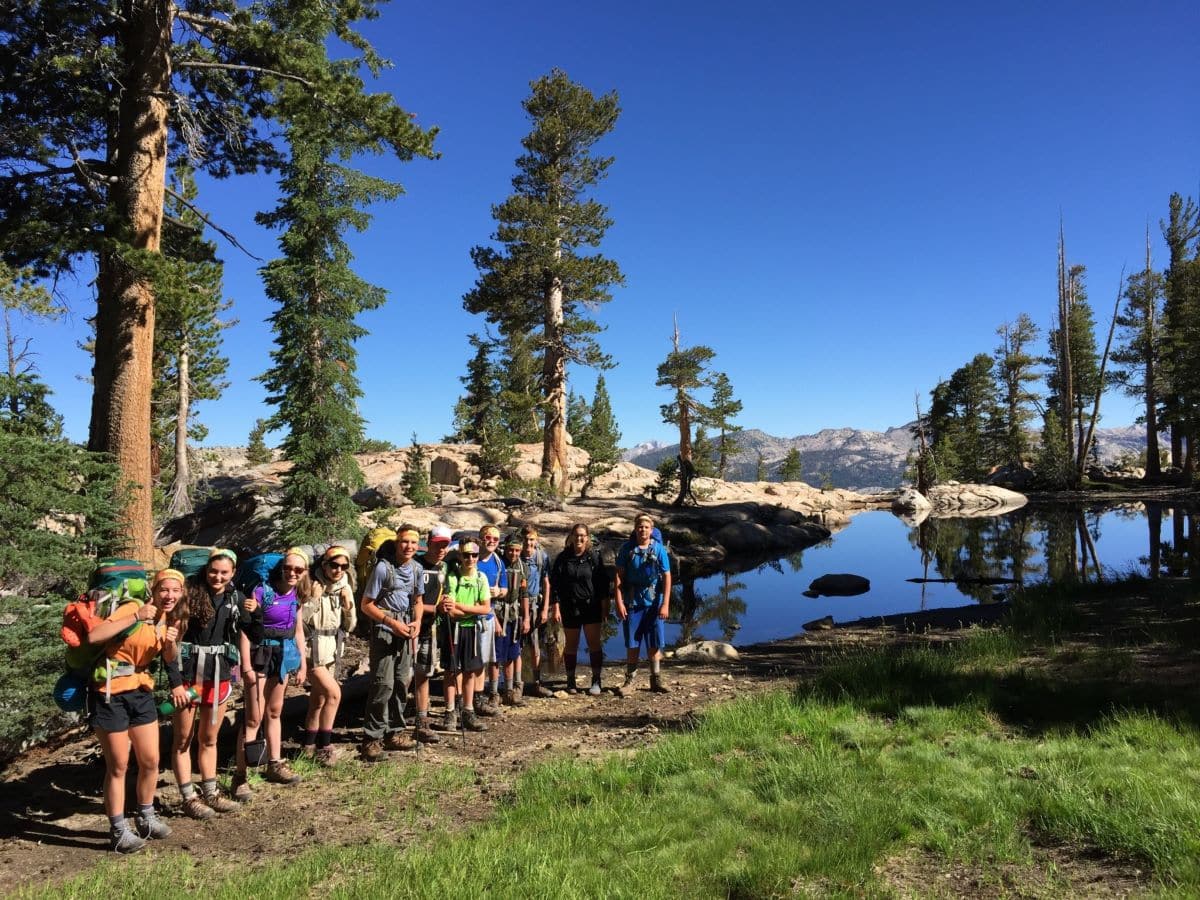 Apogee Adventures is a service-focused camp for students 11 to 18 interested in hiking, biking and creative outlets like writing and photography. Although each of the camp's 40-plus adventures includes a community service element, one trip — their Caribbean Service experience — is focused on helping Puerto Rico communities with hurricane relief and trail maintenance.
The camp is relatively small compared to larger organizations, and the camp goes out of its way to ensure students are a good fit for each trip and its objectives. Each trip lasts one to six weeks and includes a challenge rating to give parents an idea of each trip's physical demands.
5. NOLS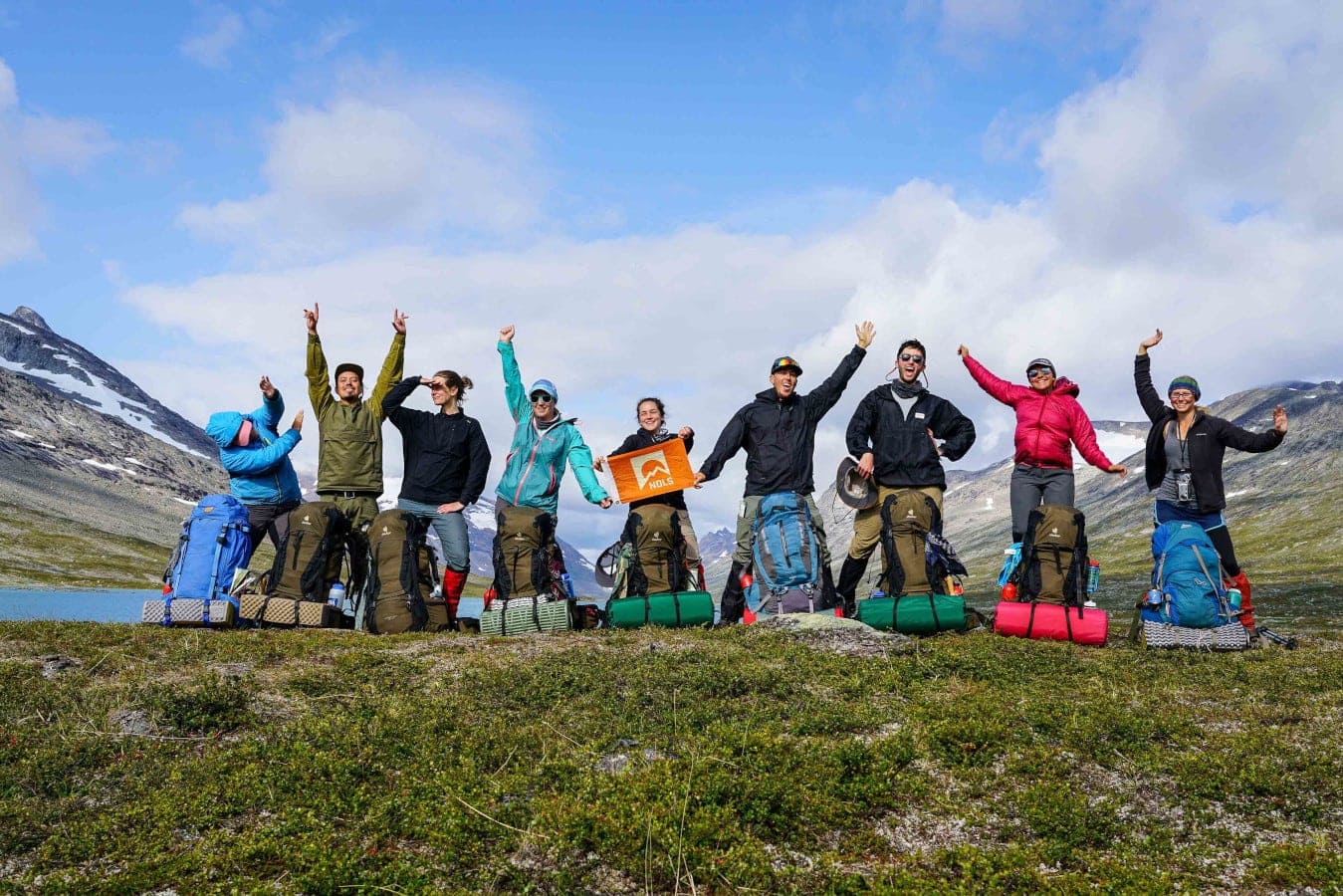 NOLS is an internationally recognized outdoor school equipping students with the skills and wisdom to become environmental stewards of tomorrow.
A network of 16 campuses and 800+ instructors makes NOLS the most well-known outdoor leadership program in the world, and their summer backpacking expeditions allow students to explore areas like Alaska, the Adirondacks, the Pacific Northwest and Wyoming's Wind River Range.
More than 40 trips are available to teens, and additional programs are offered specifically for women, people of color and LGBTQ+ students. An additional 40-plus courses are available to students 23 and older. NOLS also offers wilderness medicine and professional training programs for students looking to pursue outdoor careers.
Few nonprofits do as much as NOLS to train the next generation of environmental leaders, and each trek highlights the importance of sustainability, climate change effects, conservation and other ecological concepts.
Related read: 8 Gorgeous Backpacking Trails In The Wind River Range
6. Overland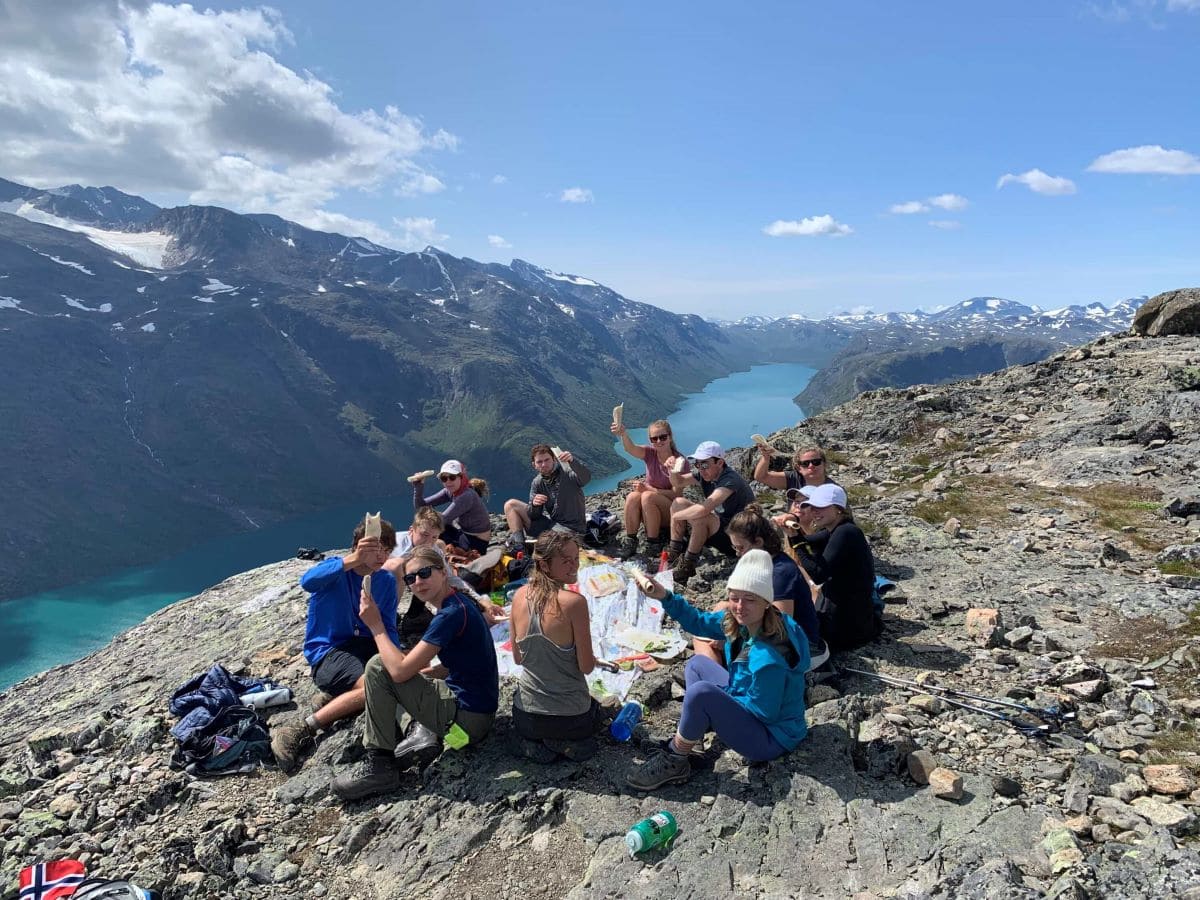 What began as a 1982 cross-country biking trip for Tom Costley eventually became Overland, a summer hiking, backpacking and biking camp for students in 4th to 12th grades.
Their first sessions back in the '80s were bike treks in New England, but today, Overland courses span the globe, from their roots in New England to trips in the Alps, Rockies, Sierras and Alaska. Introductory trips lasting one or two weeks are available to fourth, fifth and sixth graders, and longer hiking trips are open to older campers.
Session groups are small, friend pairs are limited, and the camp maintains a no-phone policy that focuses on their time outdoors. In addition to hiking trips, Overland also offers biking, language and service courses in places like Nova Scotia, France and Costa Rica.
7. Adventure Treks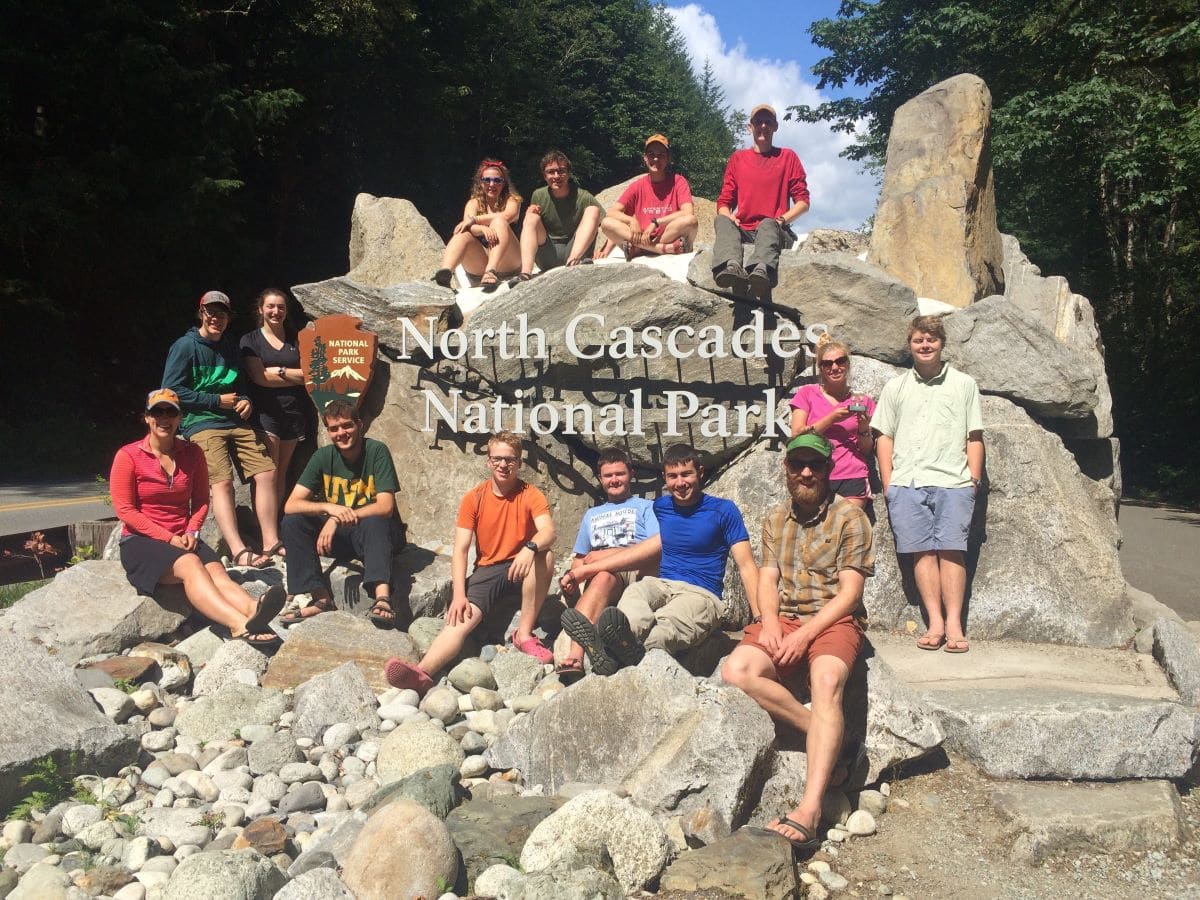 North Carolina-based Adventure Treks offers one- and two-week hiking experiences for teens in areas like Washington, British Columbia, California and Colorado. Unlike most hiking and backpacking camps, Adventure Treks offers larger groups of 20 to 24 that make it easier for campers to meet more friends each summer.
The larger group sizes clearly work: more instructors and students return to Adventure Treks for additional trips than most other camps around the country. And even with more students on each hike, the company still offers an attentive 1:4 instructor-to-camper ratio.
Kids under 13 can get a taste of summer camp life with Adventure Treks' sister program, Camp Pinnacle, located on Wolfe Lake in the Blue Ridge Mountains. It's the perfect basecamp to prepare for extended outdoor trips in the future.
Related read: 5 Best Backpacking Trips & Trails in Big Sur, California
8. Appalachian Mountain Club
For more than 100 years, Appalachian Mountain Club's mission to conserve and enjoy the outdoors has kept lands and trails in the Northeast open to outdoor enthusiasts of all types. Their network of 16,000-plus volunteers maintains nearly 2,000 miles of trails, and they've protected thousands of acres of forest in the process.
One of their many programs offers hiking trips for teens: 6-day treks in New Hampshire's White Mountains and Cardigan Mountain State Park. The trips focus on backpacking skills and safety while teaching campers about sustainability, conservation and trail maintenance.
In fact, each trip includes at least a half-day's worth of trail maintenance service — and opening the door to future volunteer opportunities with AMC across the Northeast.
9. Lasting Adventures
Lasting Adventures focuses on national park-based hiking trips in Yosemite, Olympic National Park and Lassen Volcanic National Park. Every summer, the nonprofit organization offers more than 10 trip itineraries, mostly 6-day and 13-day experiences taking campers through the rigors of hiking while learning important environmental skills and knowledge.
Shorter trips typically include 25 to 35 miles of hiking, while longer trips can cover up to 70 miles. Each trip focuses on distinct environmental aspects of the region, from the rocky coast of Washington to the unique lava beds of Lassen.
With more than 180 5-star reviews on Google, Lasting Adventures is one of the most reputable hiking and backpacking summer camps in the country. They also offer a scholarship program for families facing financial hardships — a benefit more than 1,500 students have put to good use since the camp's opening in 1997.
Related read: 16 Spectacular Northern California Camping Spots
10. Camp Chief Ouray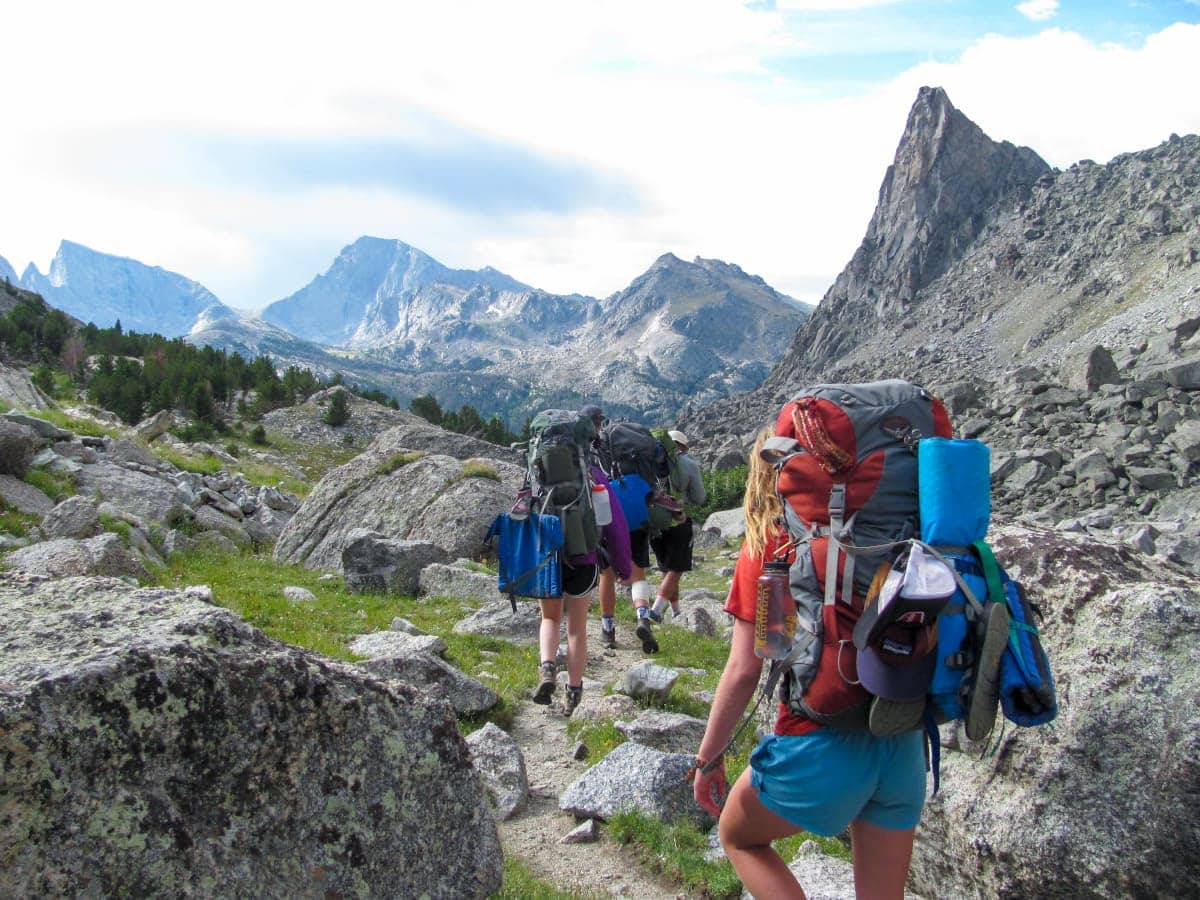 Camp Chief Ouray — named for the famous Tabeguache Ute chief Ouray of Western Colorado — is one of the oldest outdoor camps in America, hosting students as far back as 1908. Today, the property northwest of Denver retains an old school summer camp vibe with nearly endless opportunities to explore the surrounding region and beyond.
In addition to a day camp and traditional summer camp, students can enroll in adventure trips — week-long endeavors that combine sleeping on campus and nights out in the wild — as well as Trekker Trips, which take campers out-of-state for even more adventures.
The YMCA-based camp takes kids 7 to 17 and is a Leave No Trace Youth Accredited organization, so the focus on sustainable recreation is expertly woven into each camp activity.
11. Farm & Wilderness
Located on a gorgeous hillside farm in central Vermont, Farm & Wilderness offers six summer camps focusing on "caring for the environment." One of those is Questers, a coed backpacking program for 15- to 17-year-olds.
The camp offers two options: one for "Long Trail" Questers looking to hike Vermont's 272-mile Long Trail — one of the oldest trails in the country — in 36 days, and one for "Classic" Questers exploring the White Mountains or Adirondacks for 18 days.
Both itineraries focus on sustainability, simplicity, integrity and other Quaker principles that guide the entire organization. And while their roots may be old, Farm & Wilderness's approach to education and student success is firmly up-to-date, with diversity, inclusion and identity as core parts of the camp's philosophy.
Related read: 6 Amazing Waterfalls in The Adirondacks You Don't Want to Miss
12. Adirondack Camp
Adirondack Camp is a throwback summer camp in every sense, where a live bugler awakens campers every morning from open-air cabins and there's not a screen or Wi-Fi password in sight. There's also no central air, no swimming pool and no TVs, so there's plenty of time to tackle the camp's five signature outdoor "quests."
One such quest is the Fire Tower Challenge, requiring campers to reach each of 23 fire towers located in Adirondack Park, where the camp is located on a small Lake George peninsula. There's also the Northville Lake Placid Trail quest, where campers hike the park's longest trail — 120 miles — in several multi-day backpacking trips throughout the summer.
The quests are fun challenges, but Adirondack Camp isn't about competition: the counselors here are focused on creating meaningful relationships and moments between campers, and even campers. Sessions vary in length from two to eight weeks, and a close-knit camper-to-counselor ratio ensures students get the attention they need as they embark on their epic ADK journeys.
Find Your Next Adventure
Get epic travel ideas delivered to your inbox with Weekend Wanderer, our newsletter inspiring more than 10,000 readers every week.
Was this article helpful?
---