Being in the wild is dope, and so is keeping it clean for future generations. If you're hiking, camping or backpacking, you can minimize your impact on the environment with Leave No Trace principles and ensure everyone has a good time with basic trail etiquette tips. Now let's get wild.
Was this article helpful?
---
Exploring nature, sleeping under the stars, and breathing fresh mountain air: there are tons of reasons to go camping, and these apps can help make the most of your adventure.
From finding the best campsite to finding your way around the woods, there are plenty of apps that can help you get the most out of your outdoor experience and help make the journey more enjoyable.
We've compiled our favorite apps to help improve your camping game — some you'll probably know, and others that might surprise you. But once you learn about these 11 camping apps, you'll wonder how you lasted so long without them.
Related read: 10 Best Hikes in New Zealand for a Fine Day Of Tramping
1. Hipcamp
View this post on Instagram
Price: Free (until you book)
Good for: Finding unique, off-the-grid or private campsites
Hipcamp hit the market back in 2013 and has been a camper favorite for years. The app specializes in finding private, unique, and otherwise hard-to-find outdoor stays and camping experiences. Looking to camp with a group on a lavender farm? Hoping for a romantic getaway in a treehouse? You'll find it all on Hipcamp.
Simple to use, the app looks and works much like Airbnb. The downside is higher pricing, with fees that go beyond that of your standard state or federal campsite. But, you'll also get much more than standard fare – think fairy lights, beautiful hand-built structures, and other Insta-perfect settings.
However, the best aspects of these hosted stays remain the unique properties that you otherwise wouldn't have access to, and the hosts, who can fill you in on the best places to hike, the history of the land, and sometimes, complimentary eggs in the morning.
Related read: 11 Breezy Oceanfront Camping Spots in California
2. Outdoorsy
Price: Free (until you book)
Good for: Finding the perfect camper for your next adventure
If you're looking to get away in a van, RV, or trailer and don't have your own, look no further than Outdoorsy. The RV rental marketplace connects explorers to owners in 4,800 cities across the U.S. and Canada and comes with insurance and 24/7 roadside assistance.
Outdoorsy allows you to search nearby listings that include sleeping and seating capacity, model, year, and vehicle length, making it easy to find the perfect fit. Rented RVs can be picked up or delivered. Outdoorsy is also a great resource to test out the waters if you are thinking about purchasing your own camper.
Related read: 6 Outdoorsy Weekend Road Trips from Salt Lake City, Utah
3. The Dyrt
View this post on Instagram
Price: Free, PRO plan available from $2.99 a month
Good for: A comprehensive app for searching and booking campsite options
The Dyrt is the most comprehensive compilation of campgrounds around, clocking in at 44,000+ sites. These include national, state, and private campgrounds, which can be booked directly from the site and app. The Dyrt also lets you save your favorites if you're still in the planning stages and aren't ready to book yet.
With each listing, the app offers user-submitted photos, videos, and reviews to give you a glimpse of what the campgrounds really look like. Using simple icons, each listing also provides key information about the campgrounds — like types of sites available, whether it's reservable, if pets are allowed, and whether there's WiFi service, among other amenities.
For a monthly fee, the PRO version offers public lands maps and maps to show where cell service is available, in addition to campground discounts at over 1,000 campgrounds.
Related read: 9 Best Hiking & Outdoors Apps for iPhone and Android
4. Campendium
View this post on Instagram
Price: Free, Campendium Pro plan is $49.99
Good for: Finding remote, off-the-beaten-path, and public places to camp
Campendium was created for campers by campers, boasting a robust community that is constantly uploading campsites, reviews, and information about the best places to camp in the US, Canada, and Mexico. Although it is a great place to search for free and dispersed camping, Campendium isn't just for the hardcore outdoorsman. Luxe RV parks, glamping sites, and state and national park sites are listed as well.
With Campendium Pro, subscribers can search ad-free, get access to public lands and cell coverage maps, filter by elevation and cell service, and mark favorites. For van-lifers, overlanders, full-time RVers, and fans of free or dispersed camping, we can't think of a better investment.
Related read: 8 Best Beach Camping Spots in New England for an Oceanfront Getaway
5. Harvest Hosts
Price: $99 annual membership
Good for: Booking highly unique RV sites at an affordable cost
If you've ever dreamed of parking your camper van at a scenic vineyard or rooming next to alpacas, look no further than Harvest Hosts. With a yearly membership, Harvest Hosts gives campers access to nearly 4,500 farms, wineries, breweries, and other scenic small businesses and attractions (including 433+ golf courses) across the United States and Baja California.
The caveat is that tents are not allowed — members must have a self-contained RV with a toilet, water tank, and inside cooking facilities, as most sites do not offer hook-ups, water, electricity, or typical services. After all, hosts are busy working their primary businesses and aren't running an RV campground.
But that means you can stay with a variety of interesting hosts, like a brewmaster in Portland, for instance, or a family of winemakers in Colorado. We can't think of a better way to add adventure to your travels while also supporting local businesses.
Related read: The 8 Best Campervan Rentals in Austin, Texas
6. Roadtrippers
View this post on Instagram
Price: Free, $29.99 for the Plus version
Good for: Planning your ultimate road trip
For campers heading out on the road, there's no better option than Roadtrippers. The app allows users to create custom road trip itineraries and share them with friends, discover and book places to stay or visit, estimate fuel costs, and navigate the driving route. Think of it as a place to discover, plan, book, and drive your road trip, all from one place (with a highly intuitive interface).
The itinerary-making feature is Roadtrippers' primary function, but the inspiration aspect is also highly valuable. Found a route you love? The app can help you filter and sort through all sorts of possible stops, including national parks, quirky museums, historic sites, and iconic roadside favorites.
Don't forget to check out Roadtrippers Magazine (a smart mix of Smithsonian magazine with the quirks of Atlas Obscura). You'll also find destination guides and lots of inspiration from a broad list of road trip itineraries.
Related read: 13 Best Free Camping Spots in Colorado
7. Campnab
View this post on Instagram
Price: Plans start at $10
Good for: Nabbing last-minute, hard-to-get campsites
The only good thing about many popular state and federal campsites having to be reserved so early — sometimes as much as 6+ months in advance — is that many people invariably cancel. That spells good tidings for those who use Campnab. For as little as $10 a month, the site monitors your requested campsites and dates for cancellations and sends you an alert when one opens up.
The site is surprisingly low-tech but works like a charm. In fact, It works so well that you might never need to sweat that 8 a.m. first-of-the-month reservation opening ever again and just plan on Campnab instead.
The convenience of not having to constantly check campsite availability is well worth the cheap price. The site offers two ways to pay: pay-per-use, which will put you back $10-$20 depending on the frequency of monitoring, or with a monthly membership of $10-$50, which allows multiple scans to be run simultaneously with varying frequency.
So, go forth and get that previously impossible-to-nab site!
Related read: 7 Rad Campgrounds in San Juan National Forest, Colorado
8. Tentrr
View this post on Instagram
Price: Free (until you book), annual membership is $585
Good for: Camping on private land for a unique, uncrowded experience
If you're on the lookout for new places to explore, Tentrr connects campers with private landowners at over 1,000 locations and counting. You can choose to pitch your own tent or simply show up with no equipment at all at a curated glamping site.
Some sites provide extras like a rentable hammock or Polaroid camera, and some even offer unique local experiences. Serious campers might be interested in the Tentrr Pass, which allows camping all year long at over 200 locations with no nightly fees for a $585 annual membership.
Related read: 8 Impressive Glamping Spots Near Nashville, Tennessee
9. National Park Trail Guide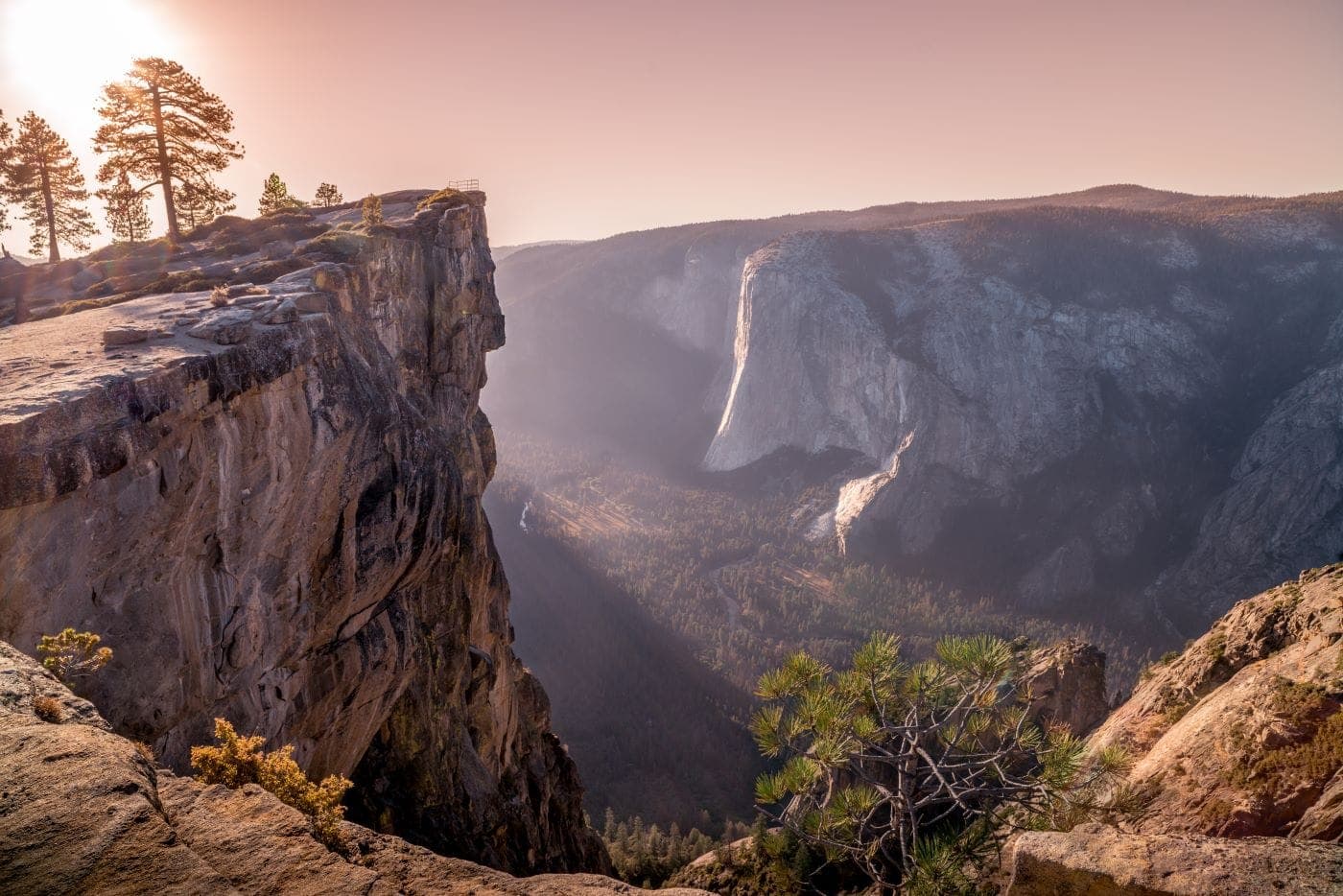 Price: Free
Good for: Figuring out your next hike in a national park
The National Park Trail Guide is a superb app for finding comprehensive trail data and hiking advice for the top national parks, including Zion, Grand Teton, Mount Rainier, Yellowstone, Acadia, and Yosemite.
Not only is each hike listed with helpful information like difficulty ratings, elevation profiles, camping, and lodging options, but they also have curated lists for family-friendly hikes, the most popular hiking routes, and more.
The functionality and practicality of this app is exceptional and all the data is available offline, so no cell signal is needed. Getting lost is virtually impossible when you can see your live position on a terrain or satellite map, view your vertical profile, and even send your location to help in case of an emergency.
Now, if only we could get it to work outside the parks…
Related read: 8 of the Most Beautiful National Parks in the U.S.
10. AllTrails
View this post on Instagram
Price: Free, Pro version is billed annually at $2.99 per month
Good for: Locating, saving, and sharing favorite trails
While the National Park Trail Guide is an excellent choice inside national parks, AllTrails is a great go-to for pretty much any other hiking, running, or biking trail. The app provides all the details you need to locate, learn about, and prepare for hikes all over the world.
Both an app and website, AllTrails gives you difficulty ratings, current trail conditions, descriptions, trail length, elevation gain, and pretty much everything else you need to know. The most useful though is the user ratings, which help give personal experiences, tips, alternate routes, and the latest updates on the trails.
The Pro version provides PDF maps to save, share, or print, as well as Lifeline, a way to keep friends and family informed of your whereabouts, and off-route notifications, in case you take a wrong turn.
Related read: AllTrails vs Gaia Reviews: Which Hiking App is Worth It?
11. Recreation.gov and ReserveAmerica
View this post on Instagram
Price: Free or $39.99 per year with an Apex membership
Good for: Booking campsites in state and national parks and forests
You may have used Recreation.gov or ReserveAmerica to book a campsite at a national or state park. Generally speaking, Recreation.gov is used for government-owned and operated properties, such as Corps of Engineering campsites, national parks, and reservable sites within the US Forest Service.
A similar site for state-owned and operated properties is ReserveAmerica. Some states have their own system, such as ReserveCalifornia. For many of these sites, it isn't just campsites you can book. Permits, tickets, and tours are available for national monuments, ranger programs, and special events.
If visiting a state or federally-operated natural area, hop on one of these apps for a more full experience.
Related read: 9 of the Best Places to Camp Near Sedona, Arizona
Plan Your Next Big Trip
Get epic travel ideas delivered to your inbox with Weekend Wanderer, our newsletter inspiring thousands of readers every week.
Was this article helpful?
---