We research, evaluate and select travel destinations based on a number of factors, including our writers' experience, user reviews and more. We may earn a commission when you book or purchase through our links. See our editorial policy to learn more.
---
You know what they say: couples who travel together stay together. And we'd like to think of these romantic Minnesota getaways as one way to keep the magic alive.
You don't need to travel far or dole out tons of money to experience a bit of romance. That's because, if you know where to look, Minnesota is actually one of America's most beautiful states.
Besides cold and snowy weather, Minnesota is home to an endless number of worthwhile destinations for the lovesick. Take your pick from sophisticated hotels in the heart of the Twin Cities or charming, remote cabins for something more low-key. There's something for everyone in the Land of 10,000 Lakes.
So, if you're ready to make lifelong memories with your forever-travel partner (or Valentine fling, we won't judge), here are some of the most romantic getaways in Minnesota.
Related Read: 8 Best Tiny House Rentals in Minnesota
1. Getaway Kettle River
Why you should stay: A cozy glamping resort with tiny cabins less than two hours from Minneapolis.
Location: Willow River
Sleeps: 2-4
Minimum stay: 1 night
Rates from: $109/night
For nature-obsessed couples, Getaway Kettle River is a peaceful place to find romance in the great outdoors. The resort features 48 tiny cabins on a sprawling 96 acres of wooded land, offering a scenic glamping experience. Cabins come in one or two-bedroom layouts, and all come equipped with a picture-frame window that lets sunshine and surrounding views pour in.
At Getaway, there's no need to leave your four-legged friend behind, since all cabins are pet-friendly and even come stocked with dog bowls and a welcome treat.
Popular hiking trails lie not far from the campground, like Wolf Creek Falls Trail, an easy route that leads to a picturesque waterfall. Banning State Park is also nearby, best known for its sandstone quarry and kayaking opportunities on the Kettle River.
Check Availability
Related read: 7 Best Camping Spots Near Duluth, Minnesota
2. Hewing Hotel
Why you should stay: A four-star boutique hotel in downtown Minneapolis' vibrant North Loop.
Location: Minneapolis
Sleeps: 2-4
Minimum stay: 1 night
Rates from: $295/night
Housed in what was once a warehouse, the Hewing Hotel has been transformed into an upscale stay for couples seeking a sophisticated experience. In holding true to its roots, the exterior is still clad in red brick, but one step inside and you're greeted with a modern, industrial design. Hewing boasts exceptional amenities, including a fitness center, sauna, and hot tub.
In the summer, couples can make a splash in the hotel's rooftop swimming pool or catch some rays from the plush loungers. It's also here on the rooftop where you can soak up one of the best views of the Minneapolis skyline. The North Loop is home to highly-reviewed eateries, stylish bars, and plenty to entice couples to get out for a night on the town.
Check Availability
Related read: 7 Cozy Cabins for Rent Near Minneapolis, Minnesota
3. Agua Norte Cabin
Why you should stay: An idyllic cabin for two with romantic amenities overlooking Lake Superior.
Location: Grand Marais
Sleeps: 2
Minimum stay: 2 nights
Rates from: $217/night
Plan an escape to the north with a stay at the Agua Norte Cabin. This charming one-bedroom is within walking distance of Lake Superior, where you can skip rocks and take in the fresh lake air. The sun-soaked interior is filled with natural wood and neutral tones creating a cozy environment.
When you're not out sipping wine on the deck or cuddling on the couch, the cabin boasts a shared wood-fired sauna for ultimate relaxation. In the evening, you'll be lulled to sleep by the show of glittering stars through the bedroom's impressive skylight. Downtown Grand Marais isn't far, where you can easily pick up groceries or treat yourself to dinner for two.
Check Availability
Related read: 6 Unique Treehouse-Style Rentals in Minnesota
4. Pony Hill Glamp
Why you should stay: A well-appointed bell tent nestled on an organic farm.
Location: Clearwater
Sleeps: 5
Minimum stay: 1 night
Rates from: $100/night
At Pony Hill Glamp, guests are treated to the serenity of off-the-grid camping while relishing the warm welcome of a family-run farm. One of the quirkiest and cutest activities at the property is getting the chance to play with the farm's inhabitants, including adorable baby goats, pigs, sheep, and more.
The spacious canvas tent is furnished with a mattress and a little seating area. The property also features a kitchen tent equipped with a picnic table and propane stove for whipping up home-cooked meals. Guests can even purchase ingredients sourced directly from the farm.
Check Availability
Related read: 16 Gorgeous Minnesota Glamping Destinations
5. Stillwater Oasis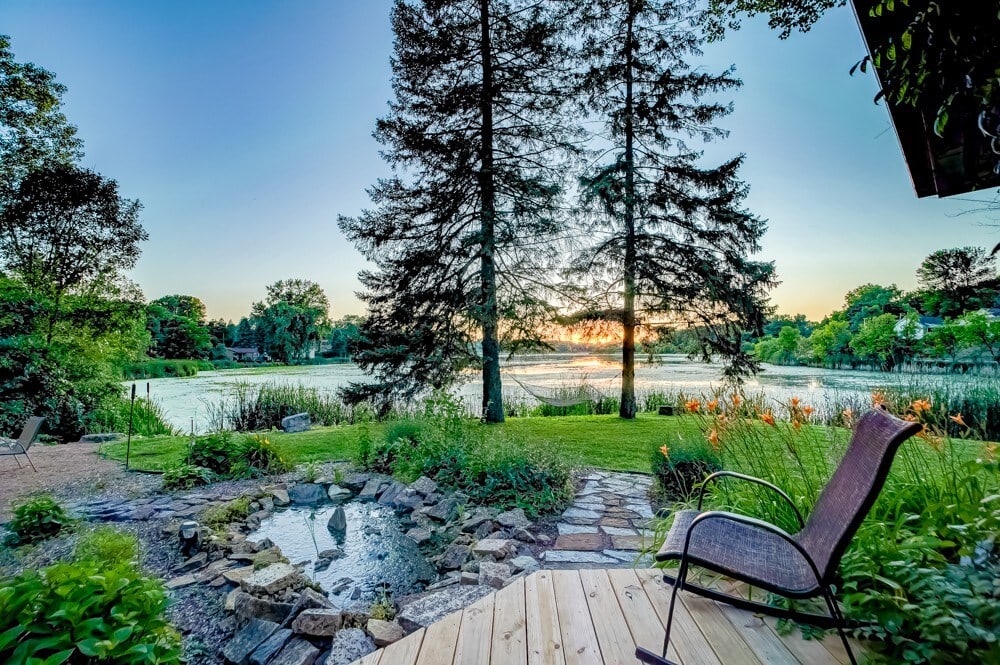 Why you should stay: A homey lakeside cottage with a hot tub within walking distance to downtown Stillwater.
Location: Stillwater
Sleeps: 9
Minimum stay: 1 night
Rates from: $372/night
The Stillwater Oasis is a spacious four-bedroom home with exceptional outdoor amenities. You can find it nestled along the calm waters of Lake McKusick, where you can launch a canoe, cast your line for bluegill, or watch the sunset from the private dock. When you're not out on the lake, a hammock and a firepit offer more opportunities to relax outdoors.
Inside, tasteful decor fills the open floor plan creating a warm and inviting atmosphere. Spend your evenings curled up next to the living room fireplace or with a movie night in the finished basement. Downtown Stillwater is a short walk away, where couples can plan a lovely date night or a casual stroll through the quaint town.
Check Availability
6. The Davidson Hotel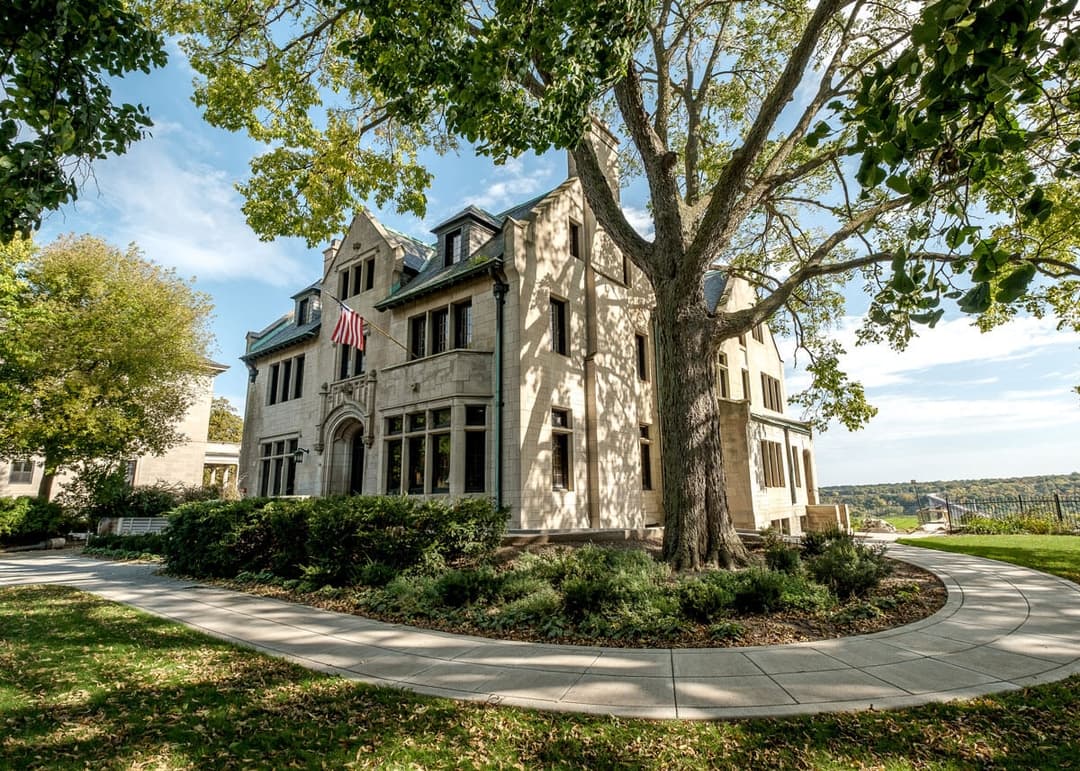 Why you should stay: A charming B&B in a historic Victorian mansion boasting stunning views of the growing St. Paul skyline.
Location: St. Paul
Sleeps: 2
Minimum stay: 1 night
Rates from: $179/night
With only nine units, The Davidson Hotel treats guests to a classic B&B experience amongst the halls of an elegant Tudor landmark. Rather than standard rooms, the hotel has spacious suites that feature a seating area and a well-appointed kitchen or kitchenette, as well as soft linens, plush bedding, and antique pieces.
This boutique hotel is conveniently located in St. Paul's Cathedral Hill District, about a mile from the heart of the city. Guests staying at The Davidson enjoy access to the prestigious University Club, where dining and a fitness center offer more to do.
Check Availability
Related read: 11 Best Cabin Rentals Near Duluth, Minnesota
7. St. James Hotel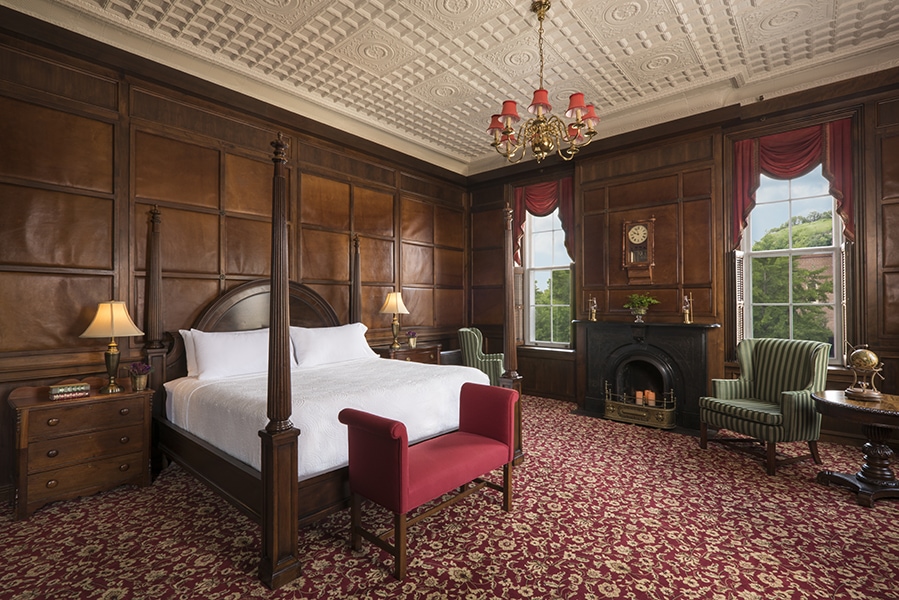 Why you should stay: A historic three-star hotel that promises a quiet escape along the Mississippi River.
Location: Red Wing
Sleeps: 2-4
Minimum stay: 1 night
Rates from: $140/night
Family-owned and operated, the St. James Hotel has been a pillar in the Red Wing community (home to the famous shoe and boot brand) since 1875, gracing the U.S. National Register of Historic Places.
This boutique hotel is best known for its Victorian-era architecture and elegant decor, but it doesn't neglect to treat guests to modern amenities like an onsite spa and restaurant.
Those planning a romantic getaway should consider booking the hotel's bed and breakfast option or upgrading to a room with a whirlpool tub.
You can see the scenic Mississippi River and the charming downtown streets from many of the rooms. Red Wing is a small town in northern Minnesota that boasts an impressive art scene and is one of the best places to experience fall colors.
Check Availability
Follow 'em: @StJamesHotelRedWing
Explore Minnesota
Get epic travel ideas delivered to your inbox with Weekend Wanderer, our newsletter inspiring more than 10,000 readers every week.
---