We research, evaluate and select travel destinations based on a number of factors, including our writers' experience, user reviews and more. We may earn a commission when you book or purchase through our links. See our editorial policy to learn more.
Was this article helpful?
---
No, they're not oceans…though collectively they are the largest body of freshwater in the world and are one of Earth's most important ecoregions.
But the Great Lakes aren't just ecologically important, they're also beautiful, and their shorelines have everything from sand dunes to forested cliffs, small towns, massive cities, and even roller coasters. A visit to the region can be as big and thrilling or as quaint and peaceful as you want.
What all the destinations on this list have in common are beautiful lake views that stretch for hundreds of miles. You might not be on the Pacific or Atlantic, but a journey to America's "Third Coast" is just as stunning and spectacular. Here's seven destinations along the Great Lakes you need to check out.
1. Sandusky, Ohio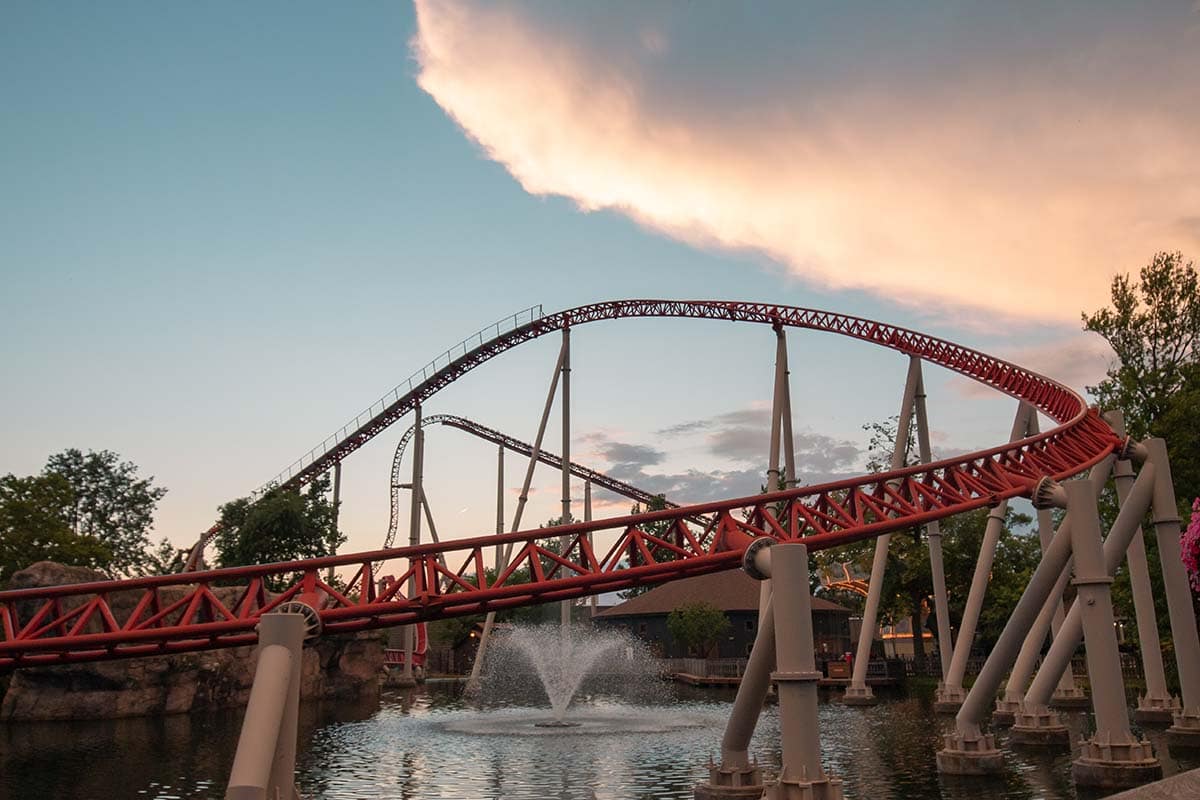 Located in northern Ohio on the shores of Lake Erie, Sandusky is a name that many people probably aren't familiar with…but for anyone who loves roller coasters or theme parks, the town is instantly recognizable for its award-winning amusement park, Cedar Point. Built on a small peninsula jutting out into the lake, Cedar Point is ranked number 4 for most coasters in the world, clocking in with 16. It's also known for its record-breakers since every single coaster in the park broke some kind of record when it opened, becoming the longest, fastest, steepest, or most looping.
But what really makes the park unique is its location. Because you're on a thin peninsula, the top of every roller coaster gives you a bird's-eye view of Lake Erie and you can see miles upon miles of water in every direction. On a clear day, you can even see Canada across the lake from some of the taller coasters.
Not a fan of thrills and chills? Why not pop up a tent at Cedar Point's lakefront campground or chill out in the lazy river at Castaway Bay? Or, if you really need an escape, Sandusky is a launching point for many of the ferries that take you out to the Lake Erie islands.
2. Traverse City, Michigan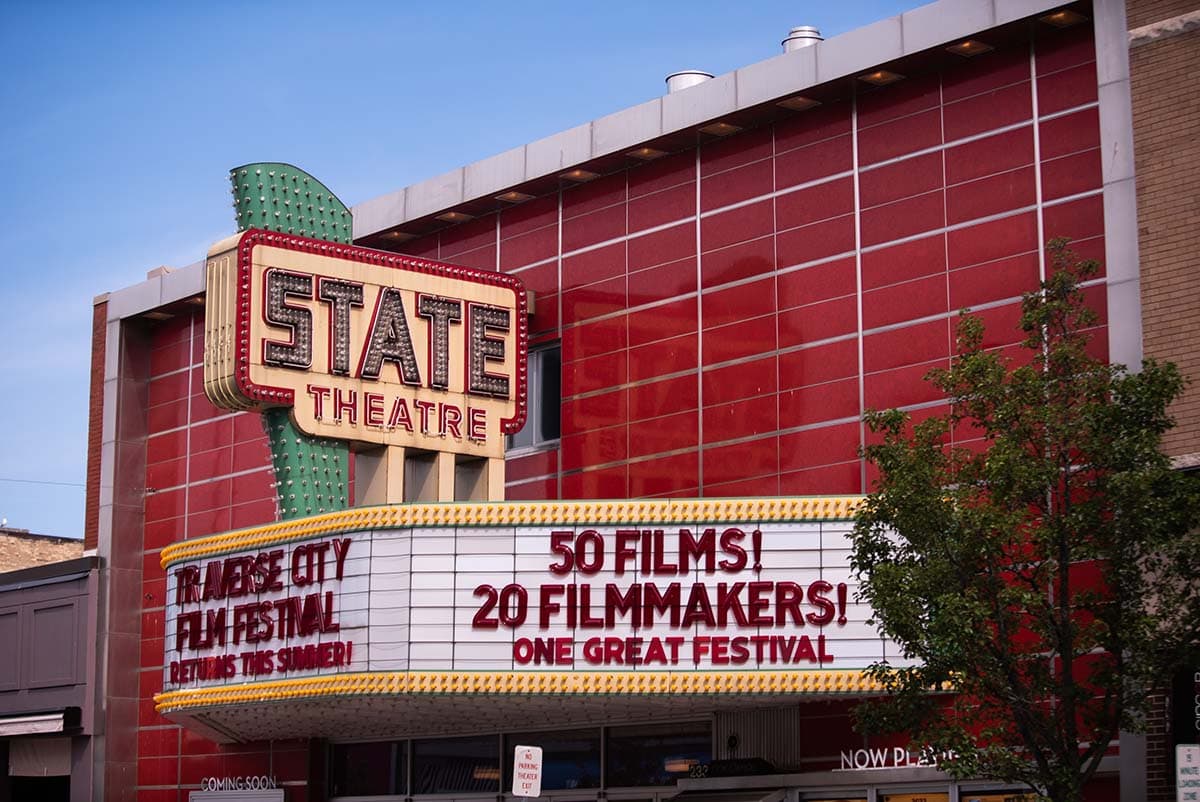 Located in the northwestern tip of the Lower Peninsula, Traverse City is a secluded little hideaway on Lake Michigan that's often visited by celebrities and politicians who need an escape from their busy lives. The town is known for being a culinary and artistic haven with lots of great vineyards, breweries, galleries, and local theaters.
But the town really lights up during its festivals. Documentarian Michael Moore created the Traverse City Film Festival, which showcases documentaries and indie films. Movies that have screened at the festival include Little Miss Sunshine, Grizzly Man, and The Babadook, among others. It draws in major Hollywood stars and gives locals and visitors a chance to get an early viewing of the year's top films.
Michigan is also known for its cherry industry, so every summer the town holds the National Cherry Festival. Parades, concerts, and even an air show all compliment a week of binging on all things cherry – from cherry soda to cherry pancakes (with cherry syrup of course), to cherry pie, muffins, cookies, cakes, and more. And don't arrive thinking it's just some small-town fair. This event is huge and draws in crowds from around the world.
3. Sheboygan, Wisconsin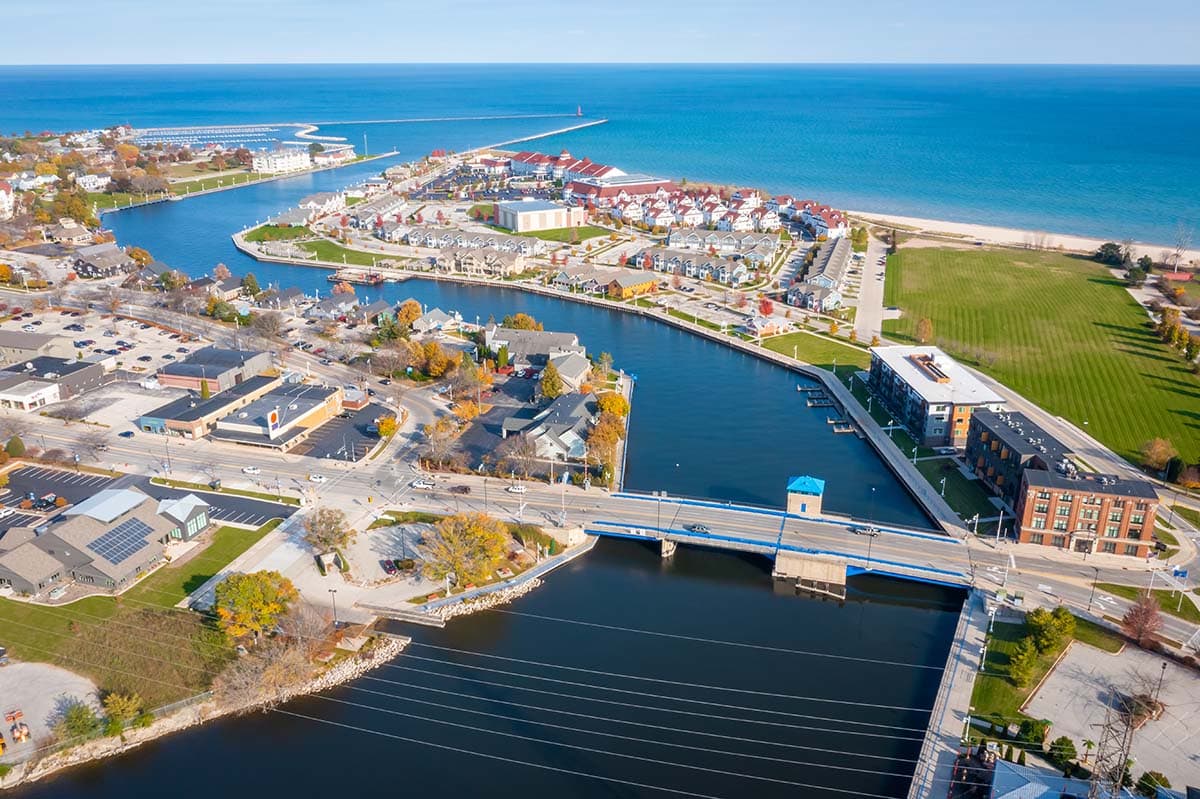 Hailed as the "Malibu of the Midwest", Sheboygan has a surprisingly virile surf community who will head out into Lake Michigan searching for waves every month of the year, even in the dead of winter. The town became so famous for its surfing that a character in the animated surf film Surf's Up was even inspired by two real Sheboygan residents. Check out EOS downtown for surf gear or to sign up for lessons.
But Sheboygan has so much more to offer than just gnarly waves, including an incredible museum that focuses on midwestern artists, the Kohler Arts Center and Preserve, and a stunning botanical garden, the Bookworm Gardens.
If you're looking for a place to stay, the Blue Harbor Resort is the town's most notable spot. Located right on the beach, the resort has an indoor water park, an arcade, and nightly bonfires with s'mores. During the warmer months, you can even walk right out the door and go for a swim.
Related Read: 7 Enchanting Treehouse Rentals in Wisconsin
4. Niagara on the Lake, Ontario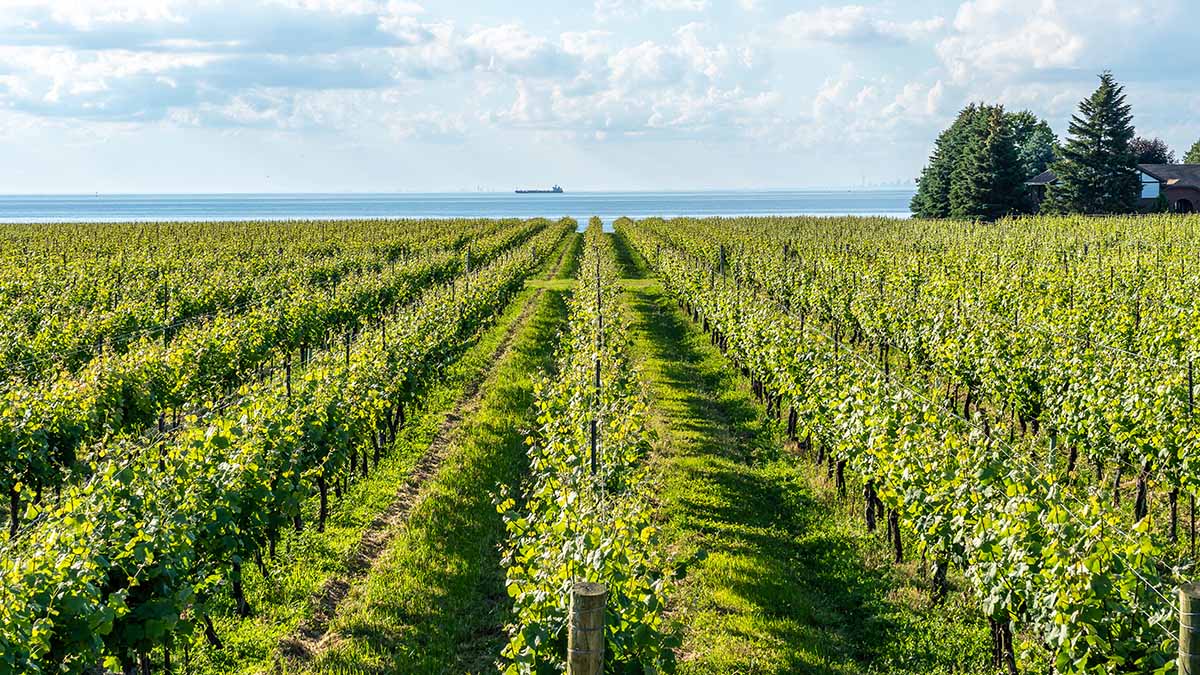 For a surprisingly well-rounded vacation, head to the small town of Niagara on the Lake in Ontario, or Youngstown, New York, which sits just across the river. Both towns overlook Lake Ontario and have historic forts that were important during the War of 1812. In Niagara on the Lake, there's Fort George, and in Youngstown there's Old Fort Niagara, which is part of the larger Fort Niagara State Park.
On the Canadian side, Niagara on the Lake has turned into a pretty impressive wine region and both towns are just 18 miles north of Niagara Falls, so if you want to visit the falls, but don't want to pay the destination's premium prices, stay at the gorgeous Queen's Landing or Pillar and Post in Niagara on the Lake instead.
5. Door County, Wisconsin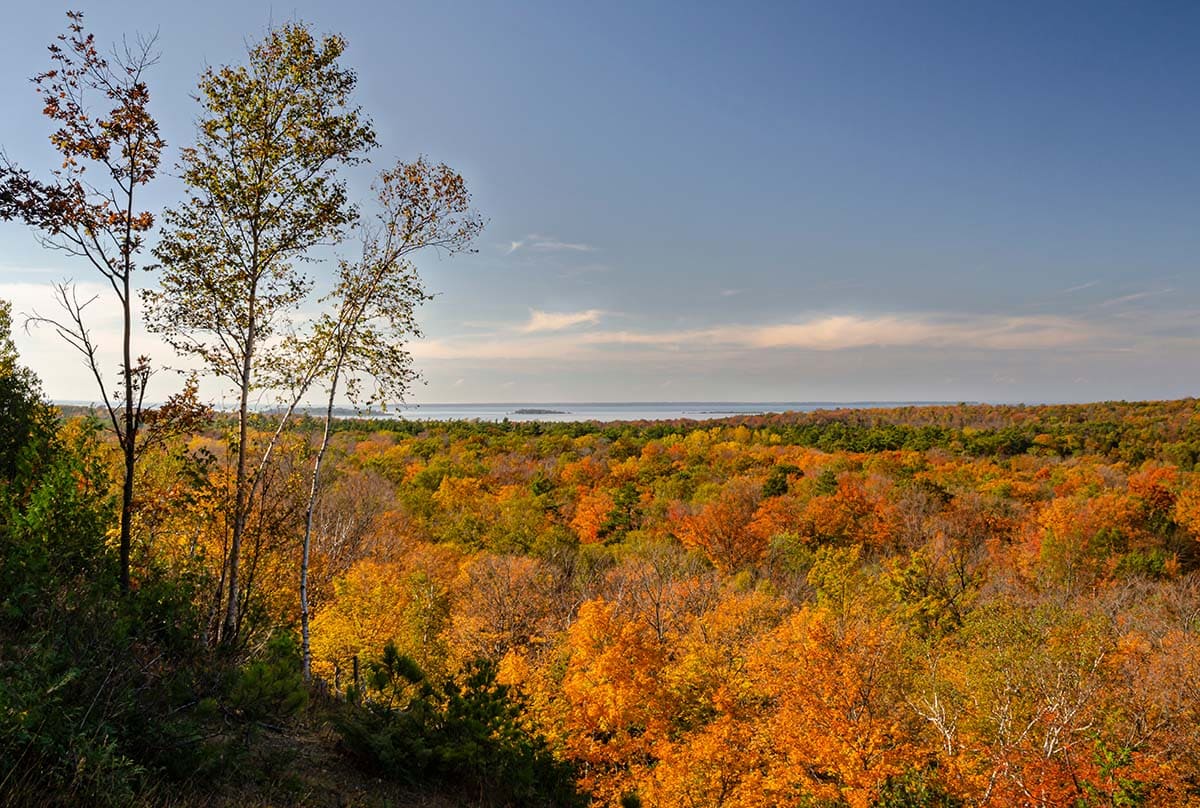 With apple picking, iconic lighthouses, historic shipwrecks, deliciously charming small towns, hiking trails, epic fishing, fantastic museums, and even a surprising number of fairytale-looking churches, like the Boynton Chapel, which is hidden in the woods and looks straight out of a storybook…Why wouldn't you visit Door County?
Located on Wisconsin's Door Peninsula, the entire county puts you within arm's reach of water on either side and gives you a wide variety of activities. Visit the bustling towns of Sturgeon Bay or Sister Bay and discover the area's boutique shops and local restaurants, or head out to Newport State Park or Peninsula State Park to check out the vast wilderness the state is known for. No matter where you go, the county is sure to impress.
6. Marquette, Michigan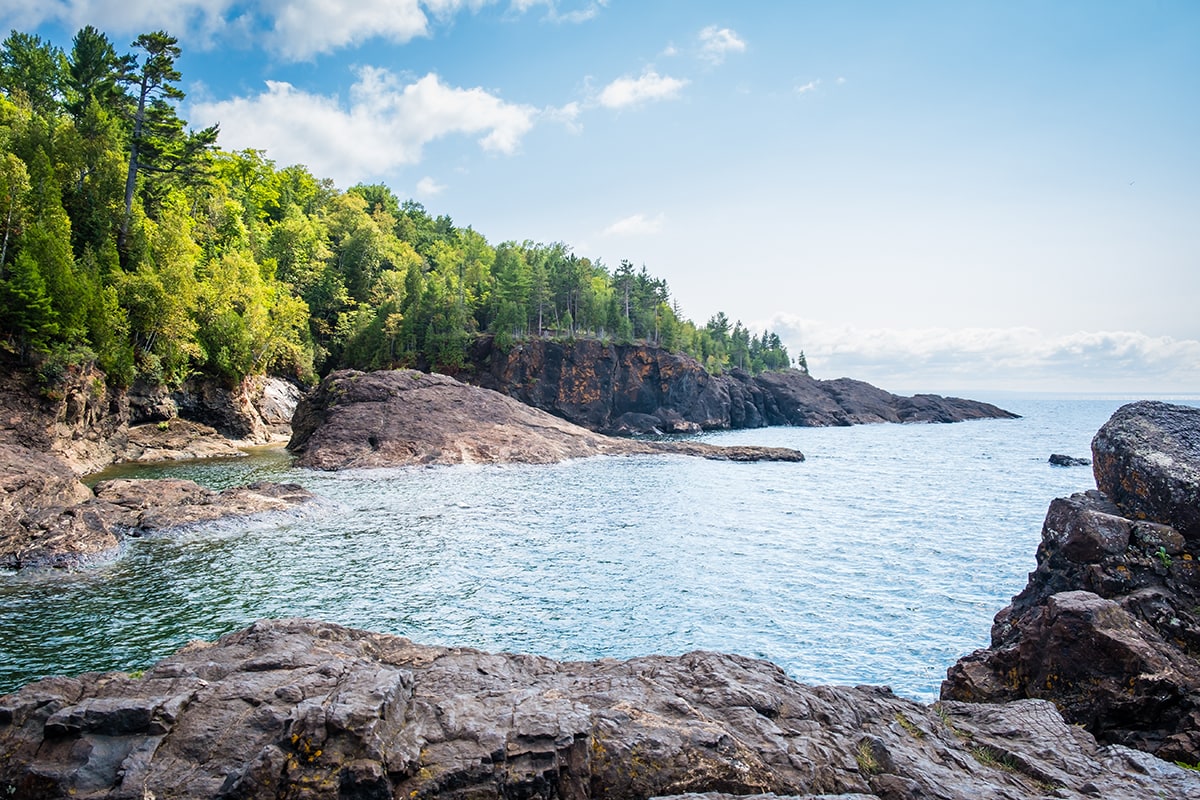 The biggest town in Michigan's Upper Peninsula, Marquette is a bit of an oddball. Despite being a small city with a population of under 21,000 residents, Marquette is surprisingly progressive and has a great food and arts scene as evidenced by its bustling downtown that's loaded with local restaurants and shops. Marquette also has a plethora of museums, like the DeVos Art Museum, Marquette Maritime Museum, and the Marquette History Center.
And naturally, sitting right on Lake Superior, the town is an outdoorsman's paradise. With tons of fishing, kayaking, canoeing, and an emerging SUP scene, locals love getting out on the water, and the lake is a big draw for visitors as well. But land-lovers, fear not. You can get spectacular views of the lake while hiking through Presque Isle State Park.
7. Grand Marais, Minnesota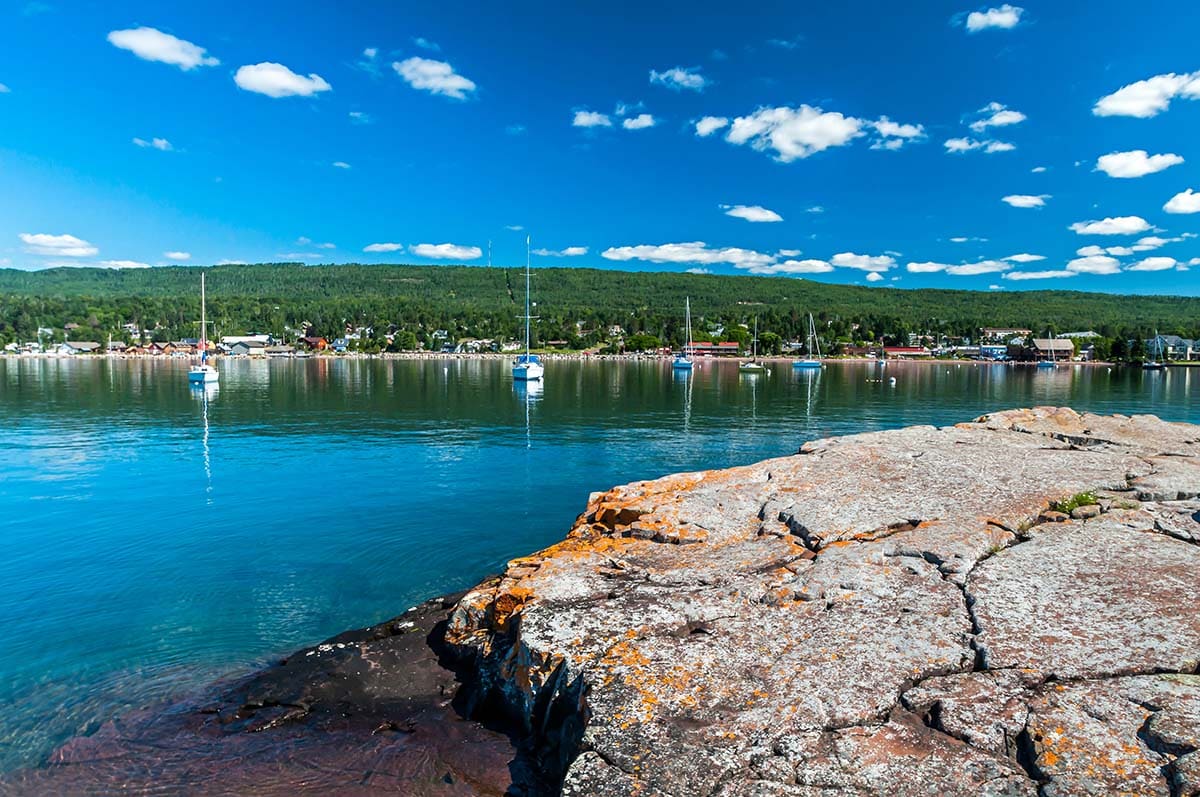 Another Lake Superior town, Grand Marais in Minnesota is a secluded little lakefront village, and it's also one of the northernmost towns in the Lower 48. Whether you want to go camping, stay in lakeside cabins, or harbor-front villas, Grand Marais has a bit of everything.
For a town of just 1,300 residents, Grand Marais also has a robust local theater and massive art scene thanks to the Grand Marais Playhouse, which puts on shows throughout the year, and the Grand Marais Art Colony which offers classes and events. You can also find local galleries like Siverston if you stroll through downtown.
But the real reason people visit is for the region's gorgeous scenery. Rolling green hills lead down to the deep blue waters of Lake Superior, and the coastline is dotted with lighthouses. If you're lucky, you might even spot moose, black bears, and the elusive lynx. Heading inland, hiking is also popular at Pincushion Mountain and Fall River, named after its majestic waterfall.
Explore More in the Midwest
Get epic travel ideas delivered to your inbox with Weekend Wanderer, our newsletter inspiring more than 10,000 readers every week.
Was this article helpful?
---