Two of the most unique and beautiful national parks sit within two hours of one another, but make sure not to race from one straight to the other.
There's so much to explore in between.
Utah has five national parks, and only 100 miles separate Bryce Canyon and Zion. That means they're easy to combine into one long weekend, and many people leave one park and head directly to set up camp in the other. But that's a mistake – there are many can't-miss sights along the way, many of which are rarely crowded as most people just flock to the parks. This Zion to Bryce road trip will take you through red sandstone, natural tunnels, and some truly secret gems throughout southern Utah.
Traversing through some of the most distinctive landscapes the United States has to offer, this road trip will be one you'll remember forever. Fully customizable, you have the power to make this road trip your own. For each section you'll find highlights, potential side trips, and suggested places to stay.
This epic southern Utah road trip includes:
Over 300 miles
Almost 6 hours of driving
2 national parks
1 national monument
2 state parks
1 national conservation area
Related Read: The Ultimate Salt Lake City to Zion Road Trip Itinerary
Zion to Bryce Road Trip By Section
Start your journey at the most common airport people fly in and out of in southern Utah: St. George. Take a look at the complete route on Google Maps to follow along as you read the guide below. If you want to see everything on the itinerary (not including side trips), it'll take about five days. With side trips, it's more like seven or eight days. Take as long or as little as you like depending on your mood and adventure mindset.
Leg One: St. George to Springdale

This first leg of the trip is quick and brings you straight to Springdale, the "gateway to Zion" just outside Zion National Park. This is likely where you'll stay before heading into the park the next day.
Related Read: 12 Gorgeous Cabin Rentals Near Zion National Park, Utah
Leg 1 Highlight: Zion National Park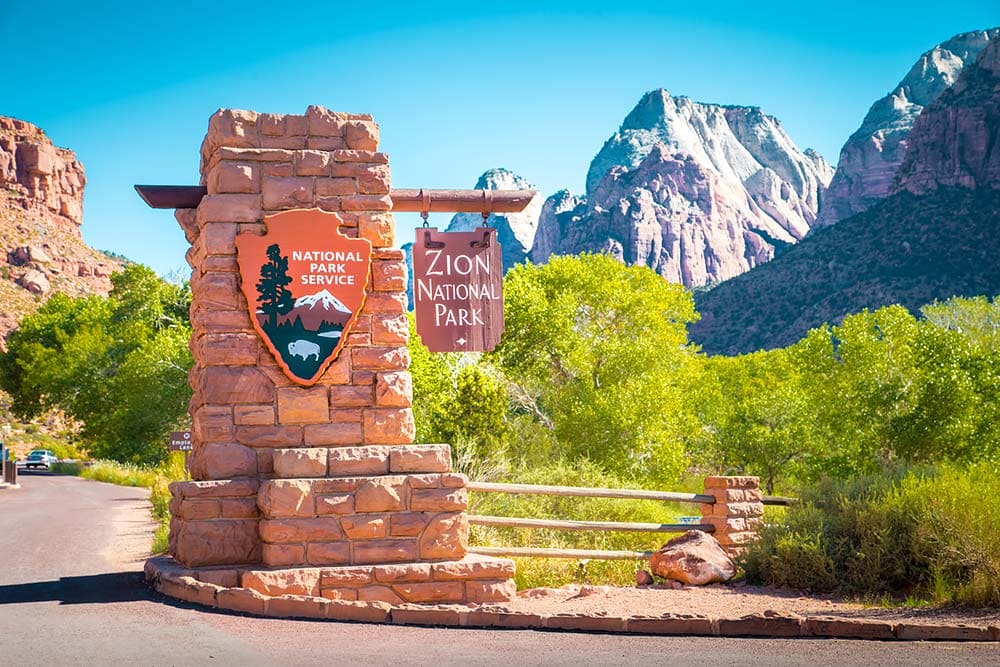 The town of Springdale is quaint, welcoming, and full of character. It sits at the southern entrance to Zion and is more than just a parking lot for the park. Grab dinner if you arrive at night, and consider also picking up something for lunch the next day. That way, you can wake up and head right to the park shuttle stop in the morning, which will likely be within a few miles of your lodging. It's the best way to get in and out of the park quickly without worrying about parking.
Zion National Park is best experienced over the course of a few days. But if you're on a tight schedule, check out the best way to spend one breathtaking day in Zion. Zion is best known for its red, pink, and white cliffs that tower over a sweeping valley. Make sure to get out of your vehicle and walk a bit what you're here, even if it's a short one: the views are iconic and standing among the towering rocks is a magical feeling.
Related Read: When is the Best Time to Visit Zion National Park?
Leg 1 Side Trip: Coral Pink Sand Dunes State Park
It's worth the 60-mile detour to this one-of-a-kind state park. Just like the name suggests, the colors of the dunes are unreal. These sand dunes were created by the winds that flow through the notch between the Moquith and Moccasin mountains. Wind carries sand deposits, and since al the wind gets funneled through that one spot, the sand does, too. You can do a shorter hike here through a canyon if you're in a hurry but still want amazing views.
Leg 1: Where to Stay
So many options! Camp inside the park, stay at the trendy and eco-friendly Under Canvas Zion, or book one of the area's lux hotels. It's not a cheap place to stay, but you should be able to find basic rooms around $100 a night at the EconoLodge and other comparable hotels.
Leg Two: Zion National Park to Duck Creek Village

As you make your way out of Zion National Park, you'll wind east along Highway 9, also known as the Zion-Mount Carmel Scenic Byway. From the middle of the park, it's just an hour and a half to your destination: Duck Creek Village. The resort town is a well-known basecamp for adventures around southern Utah, so it gets fairly busy.
Leg 2 Highlight: Checkerboard Mesa
This ten-mile stretch from Zion's East Entrance to Mount Carmel is unforgettable. You'll drive up and around switchbacks and slickrock while getting to see the sweeping valley views. It'll be hard to keep your eyes on the road. At one point, the highway carves right into the side of a cliff with a mile-long tunnel.
"Windows" were carved out of the tunnel so passengers could glimpse the adjacent dangerous rock ledges. Don't forget to stop at Checkerboard Mesa to snap a few photos. Hundreds of thousands of years of freezing and thawing, wind, and rain, carved the now-petrified Navajo sandstone into an amazing checkerboard pattern.
Leg 2 Side Trip: Kanab
The town of Kanab is more than just a quick side trip. If you decide to head this way, try to stay for at least a night — if not more. Sitting at the southwestern edge of Grand Staircase-Escalante National Monument, Kanab is a great starting point for many slot canyon hikes within two national monuments — Vermilion Cliffs National Monument is the other one. Check out these must-do Kanab adventures.
Leg 2: Where to Stay
Duck Creek's main road (called Movie Ranch Road) is home to most of the businesses and lodging. Though the region was first inhabited by sheepherders, it became a popular filming location for Hollywood in the 1940s. In fact, the are was considered a "movie ranch" — a place with dozens of sets and backgrounds for the sole purpose of staging. Westerns were popular in the 1930s and '40s, and Duck Creek has that 'Wild West' look in spades. The town was a popular place with A-list Hollywood actors like Henry Fonda  and Elizabeth Taylor.
Leg 3: Duck Creek Village to Bryce Canyon National Park

From Duck creek, you'll travel east through Dixie National Forest to get back to Highway 89. There aren't many towns between Duck Creek and Bryce Canyon — actually, there's just one. Feel free to stop in Hatch, and then it's a quick ride up to Bryce Canyon National Park.
Leg 3 Highlight: Hatch
Don't blink or you'll miss this tiny town worth stopping in as you make your way north to the park. With roughly 150 residents, the town triples and quadruples in size during the peak tourist months. Find a unique gift or memento at Mugwumps Antique Shop and grab a beer or two at the Outlaw Saloon, the only full-service bar in the entire county.
Leg 3 Highlight: Bryce Canyon National Park
It's the reason you're here: head into Bryce Canyon National Park for as many days as you can spare. The park is convenient in that you can explore by car or by foot. If you're short on time, head out to the many observation points along the Route 63. They're clearly marked on the park map and don't require much walking.
If you have more days to spare, check out some of the more in-depth things to do in the park or choose one of the 10 best hikes in the park. Depending on when you visit, you may be able to attend the park's annual Geology Fest or Astronomy Fest, book a horseback ride on the trails, or catch a hoodoo informational hike to learn about the park's world-famous formations.
Leg 3 Side Trip: Escalante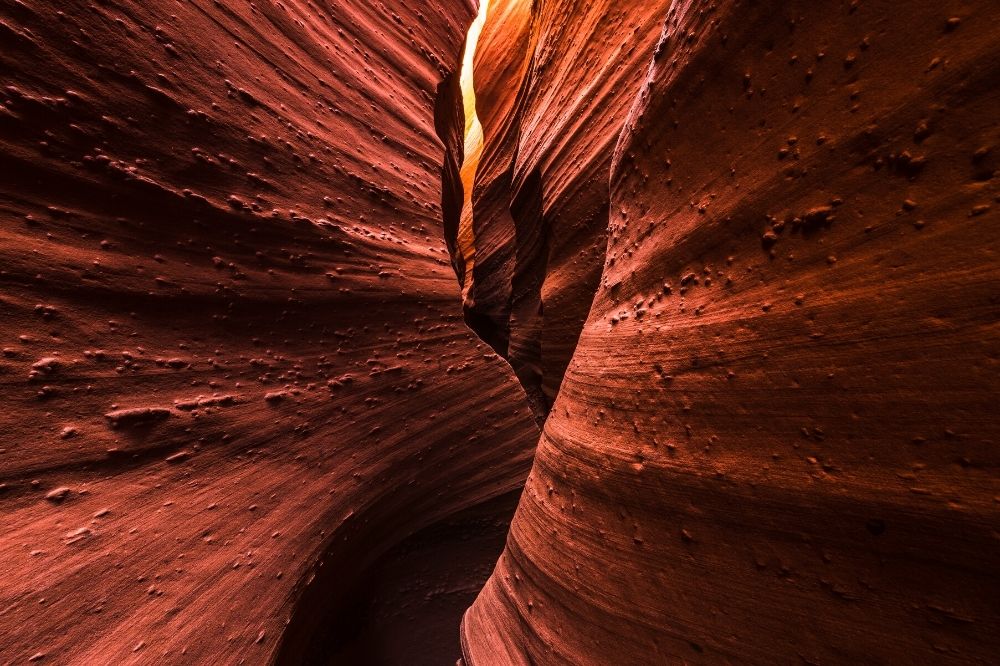 The town of Escalante is the other recommended basecamp if you want to adventure within Grand Staircase-Escalante National Monument. Just like Kanab, if you decide to head on this side trip, spend at least a day here. Driving along Hole-in-the-Rock Road might not be exciting, but the trails are stunning.
Check out Spooky and Peek-A-Boo Slot Canyons and Bull Valley Gorge. The monument is huge and less crowded than Bryce, so some people may prefer it over its busiest neighbor.
Leg 3: Where to Stay
If you want to stay in the park, the historical Lodge Hotel is your best option — make your reservations as soon as possible. Otherwise, there are plenty of convenient and affordable hotels and motels near Panguitch, plus a few camping and cabin resorts.
Leg 4: Bryce Canyon National Park to St. George

If you need to get back to catch your flight out, then head straight back the way you came. If you still have more time, take this loop back to St. George. Sure, this is a Zion to Bryce road trip, but St. George and the surrounding towns are actually pretty cool, too.
Related Read: 12 Best Cabin Rentals in Duck Creek, Utah
Leg 4 Highlight: Panguitch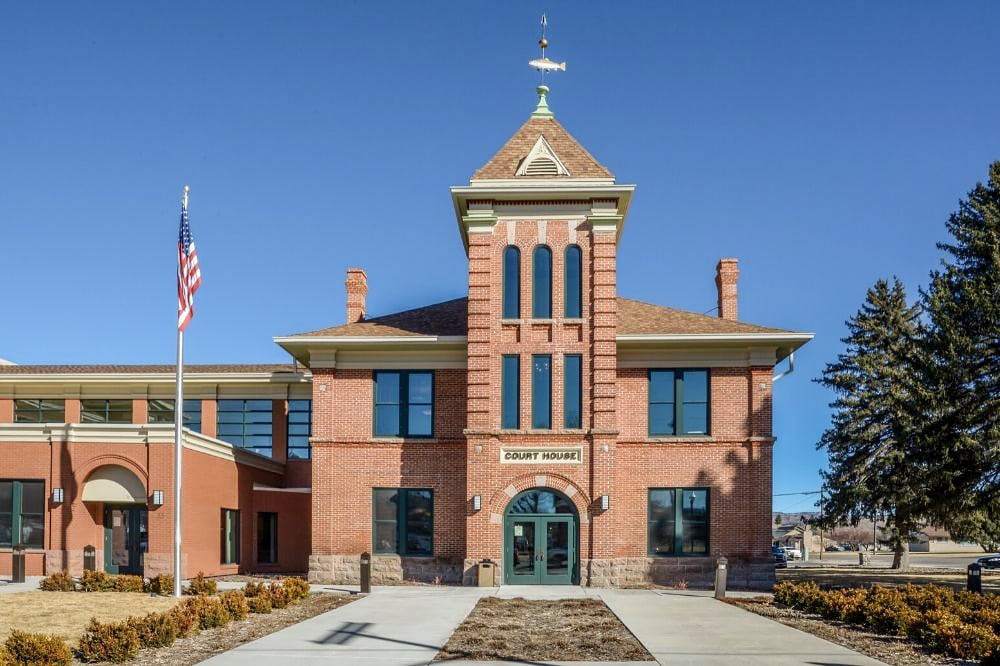 With one of the cutest downtowns ever, the city of Panguitch impresses anyone who drives through. It's name means "big fish" in the Paiute language, so stop here if you love fishing — some of the largest rainbow trout in the state of Utah were caught here.
If you happen to come across this town in June, make sure to stick around for the Panguitch Valley Balloon Rally, when hot air balloons are paraded down main street to light up the night sky.
Leg 4 Highlight: Kanarraville Creek Canyon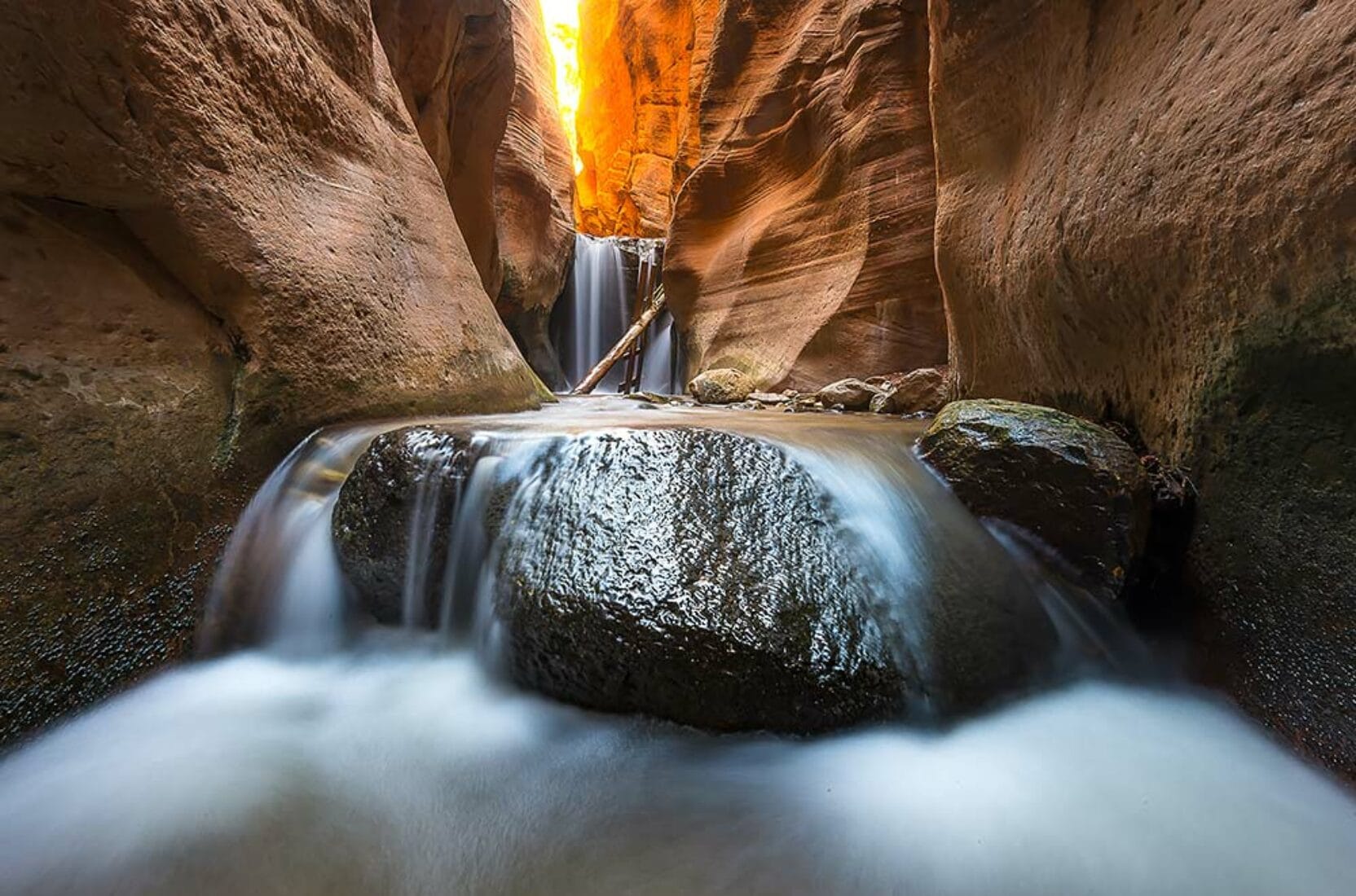 This town has swelled with tourists thanks to social media. The Kanarraville Creek Slot Canyon used to just be a local secret, but it's become popular enough that permits are now required to help protect the trail.
It's Kanarraville Creek Canyon is a three-mile walk through water into gushing waterfalls through a slot canyon. And you don't have to be a professional photographer to snap a great picture — the falls are beautiful enough that you don't need a perfect eye.
Leg 4 Side Trip: Cedar Breaks National Monument
Cedar Breaks National Monument might look a tad familiar after just visiting Bryce Canyon. The difference between the two areas is Cedar Breaks sits at 10,000 feet above sea level with a 2,500-foot-deep amphitheater.
There's plenty of great hiking in the monument, but if your legs are tired from all the exploring you've already done by now, just stop by one of the ranger-led programs instead.
Leg 4 Side Trip: St. George
If you have some time to spare, St. George is actually a pretty cool little town. You could head to Snow Canyon State Park in the Red Cliffs Desert Reserve, which was established to protect desert tortoise. You may even get to see one while you're there.
Check out the Scout Cave Trail or the Petrified Dunes Trail if you need some recs. Other fun destinations in St. George include the Dinosaur Discovery Center and Grafton ghost town, which you could also stop by on the way to Zion NP.
Leg 4: Where to Stay
Fortunately, you have no shortage of options around St. George. You can grab any old no-frills motel, glamp in a cabin or wagon at nearby Holmstead Ranch, or treat yourself after a week of camping to a night at the luxury Inn on the Cliff, with a lux outdoor pool overlooking the red rock canyons.
Explore More in Utah
Sign up for Weekend Wanderer to join thousands of readers getting epic travel and airbnb ideas every week.
Was this article helpful?
---