From the world's worst weather to America's version of Stonehenge, New Hampshire has a lot to offer — depending on your point of view.
I grew up in New England and have seen the nooks and crannies of all states within the region. New Hampshire is my permanent home now after living in a flurry of other states and countries. What led me to make living in New Hampshire a permanent choice are the plentiful outdoor spaces that continue to amaze me year after year. The White Mountains are as majestic as you've heard, if not more so, and there's nothing like driving the Kancamagus on a crisp, autumn day.
But New Hampshire isn't all sunshine and butterflies. It's got some serious issues that still bother me to this day. So in case you're wondering about what its like living in this New England state, I've put together some truthful pros and cons (all subjective, of course), direct from a real-life granite stater.
Related Read: 7 Magical Treehouse Rentals in New Hampshire
1. Proximity to Breathtaking Mountains
I'd be remiss if I didn't start out my pro list with the mountains that make New Hampshire "The Granite State." The White Mountains got their name from the white rocks (which are granite) that cover the state's high peaks. People from all over the country come to northern New Hampshire to hike and drive through these beautiful outdoor spaces.
The Whites, as locals like to call them, are home to 48 peaks over 4,000 feet, and many residents spend years challenging themselves to summit all of them, myself included. The tallest of these peaks is Mount Washington at 6,288 feet above sea level. You can get up to the summit by driving the auto road, taking the cog railway, or the good, ol' fashioned way: hiking it. Be sure to check out the Observatory's weather forecast since Mount Washington's main nickname is "home of the worst weather in the United States."
Related Read: The Best Time of Year to Visit New Hampshire
2. No Sales Tax (or Income Tax!)
How annoying is it to get to the register and realize you have an extra sales tax that you didn't account for? Well, hello New Hampshire. What it says on the price tag is what you'll spend: no less, no more. Seriously, there's no sales tax. No more fumbling around with pennies — although, let's face it, who does cash anymore?
On top of that, there's no state income tax, either. That's added money in your pocket to spend on more stuff if New Hampshire is your primary residence. Personally, I recommend spending your extra cash on some rad outdoor gear to make sure you can fully experience number one on this list. If you're wondering more about the taxes you will pay living in New Hampshire, well, just wait until you scroll to the "con" list below.
Related Read: 8 Epic Camping Spots in White Mountain National Forest
3. Abundance of Water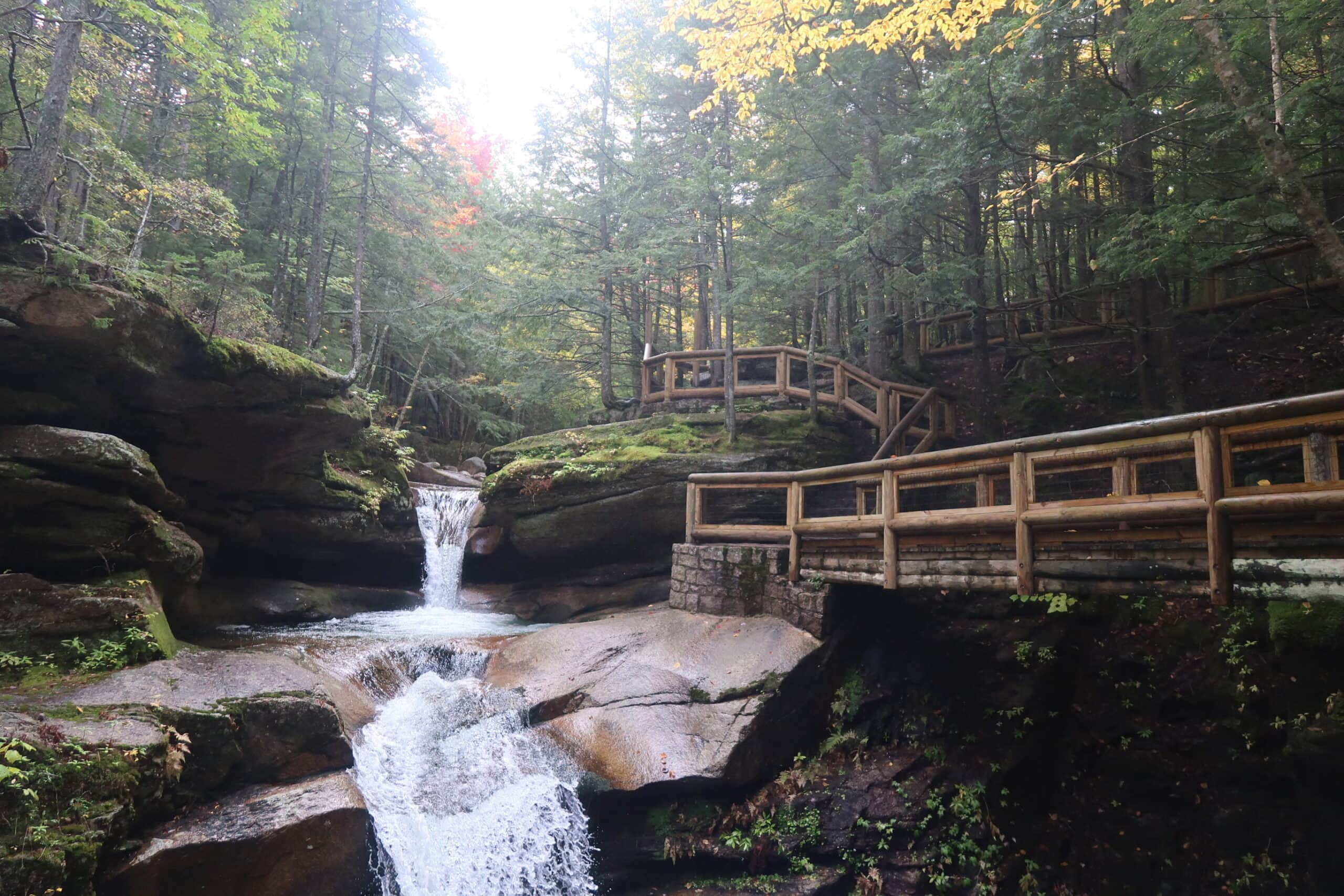 New Hampshire might only have 16 miles of coastline, but what it lacks in ocean frontage it makes up for in lakeshore. The state houses close to 1,000 named lakes and even has an area called "The Lakes Region". There are quaint towns and beautiful vistas throughout this particular region, and some tiny lakes so small they don't even bother giving them names.
This area also includes the state's largest waterbody, Lake Winnipesaukee. The lake covers close to 70 square miles and is an aquatic adventurer's paradise in the summertime. It doesn't matter if your go-to sport is waterskiing, jet skiing, ice fishing, or even scuba diving, as you can do it all in Lake Winnipesaukee. Want to swing by in the winter? Bring your skates and join in on the largest pond hockey tournament in New England.
If you're a whitewater adventurer, New Hampshire is home to New England's first whitewater park (in Franklin.) It's still under construction, but the plans for it look marvelous.
Related Read: 10 of the Best Romantic Getaways in New Hampshire
4. The History
As the ninth state to be admitted into the union, New Hampshire has a ton of early American history. And you have lots of options for where to go.
The Strawberry Banke Museum in Portsmouth houses original buildings from the city's first settlement. And if you head to Hillsborough you'll come across the homestead of 14th president Franklin Pierce. You can even visit a real submarine from the Cold War (the USS Albacore) in Portsmouth.
If poetry is more your thing, you can visit the homestead and farm of Robert Frost in Derry. Or maybe instead of taking a flight across the pond, you can visit America's Stonehenge in Salem. Seriously, there's something for every type of history buff. Living in New Hampshire means you'll never be hurting for educational places to go.
Related Read: Top 10 East Coast Vacation Spots You Never Considered (But Should!)
5. Quaint Towns
The Granite State has numerous quintessential New England towns with cobblestone walkways, covered bridges, and antique shops. Highlights include North Conway, sitting at the gateway to the White Mountains, which has a eclectic general store, and and historic railroad.
Hanover is home to New Hampshire's only ivy league school (Dartmouth) and beautiful public spaces, and Meredith is the heart of the state's Lakes Region and offers some great shopping, including Mills Falls Market. If you love general stores, small towns, and quaint barns, well, you'll probably love living in New Hampshire.
Related read: Top 9 Things to do in North Conway, New Hampshire
6. Proximity to Major Urban Hubs
One of the many reasons I love living here is how rural it feels. I live on two acres of land covered in trees and full of wildlife. But I also have a 3-year-old kiddo who, as much as I try to get him to love the outdoors, isn't always excited about hiking another trail. Luckily, we're 90 minutes from downtown Boston where we can head to the Children's Museum or walk through Faneuil Hall.
If we want to leave the state and fly away for vacation, we've got three different airports to choose from to find the best price: Logan International in Boston, Manchester-Boston Regional Airport in Manchester, and the Portland International Jetport. Heck, we can even get to Canada pretty easily — and Quebec is awesome.
7. The Autumn
Autumn is singlehandedly the main reason I moved to the Granite State. When you see photos of autumn in New England, it's most likely taken in New Hampshire. The state is chock-full of scenic drives and incredible hikes. Some of my favorite places to see the colors are Mount Willard (a well-known hike, so don't expect solitude) and the drive along the Kancamagus Highway (known as "the Kank" to the locals).
Autumn in New England is colorful primarily due to the region's trees. Oak leaves change into the deepest red you'll ever see; maples shine in shades of brown, orange, red, and yellow; and birches light up the land in a bright sea of yellow. The combination is a perfect storm of colors and you'll wonder how any of it is real. Living in New Hampshire is a real treat in early October.
8. The Weather
I might get slack for this, but I love the weather in New Hampshire. After living in Colorado for a decade, I got tired of the two seasons: winter and fire season. I was so excited to get back to the four seasons, each with their distinct qualities. Yes, it's rainy in the fall and humid in the summer, but I love it.
Each season brings something new to the state and I fall more in love with its outdoor spaces because of it. Winter on the lakes is a magical experience, watching the waterfalls rage in the spring is incredible, hiking the White Mountains in the autumn will leave you breathless (maybe literally), and diving into swimming holes in the summer is the best way to cool off.
Related read: 11 Best Places to Snowshoe in New Hampshire
9. Pick-Your-Own [insert whatever you want]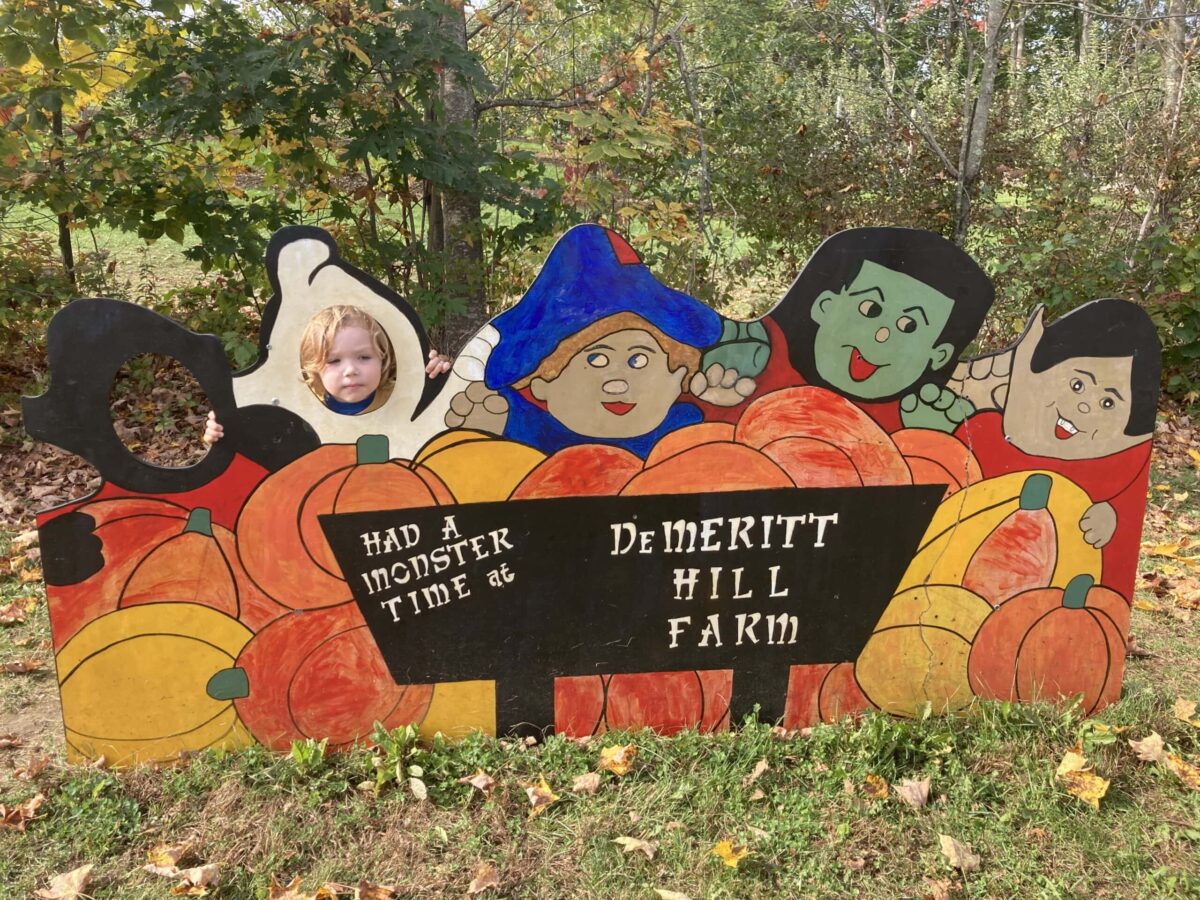 Blueberries, check. Strawberries, check. Apples, check. Pumpkins, check. No, seriously — you can pretty much pick your own fruit anywhere in the state. And bonus: wild blueberries and raspberries are all over the trails, so no need to bring trail snacks. Foraging is also becoming a trendy pastime and you can find all kinds of cool woods-to-table cooking and harvesting classes.
10. Home to the Nation's Worst Weather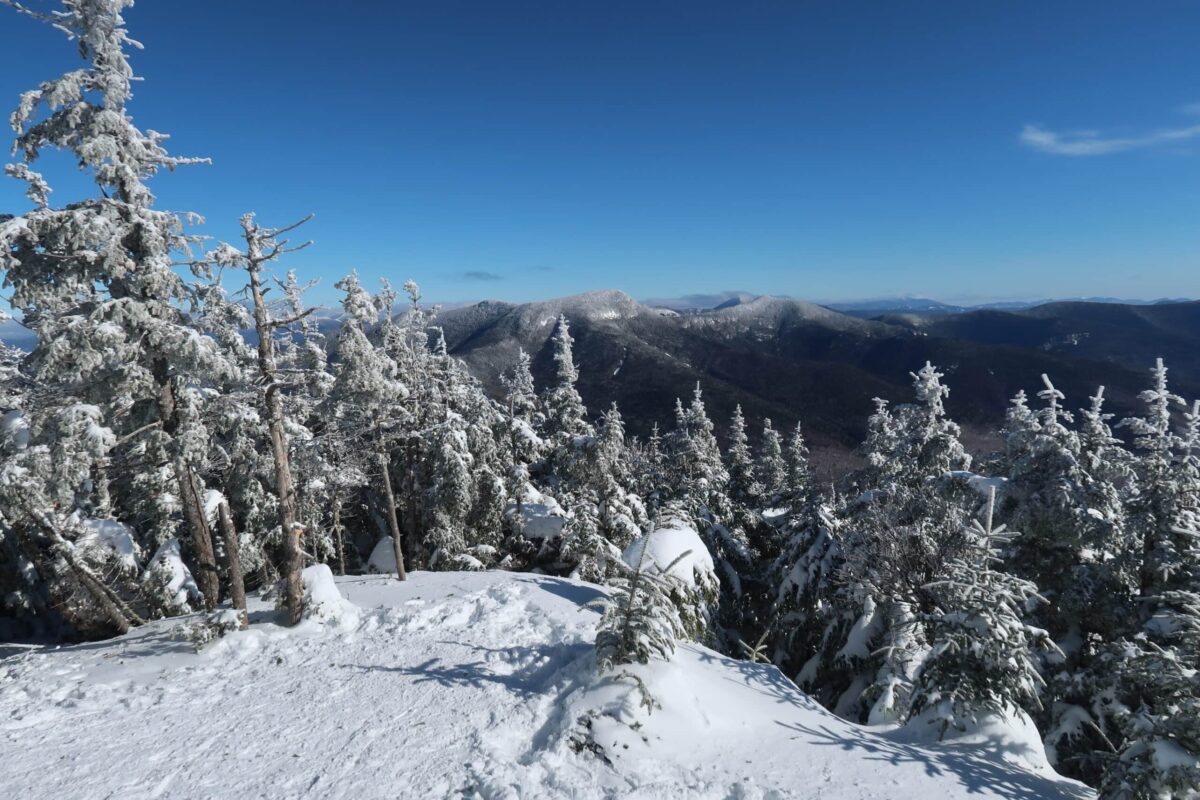 I know what you're thinking: why is bad weather a perk of living in New Hampshire? And it's a simple answer. The worst weather takes place on one of the most beautiful and prominent mountains in the northeast: Mount Washington. Part of the fun of making your way up the tallest mountain in the northeast is to see how many different types of weather you come across and to test your mettle against the elements.
In all seriousness, though, check the weather. Being above treeline during a lightning storm is deadly. Over 160 people have died trying to summit this beast of a mountain, mostly due to exposure. Know what you're doing.
11. Shopping!
I'm not much of a shopper but when I am, I like thrifting. Fortunately, antique and thrift shops dominate the state's downtown areas. There are dozens of cities throughout the state that claim to be the "antique capital of the world," and I'd argue that every one of them might be right.
It's fun to take a drive on the weekend to a new part of the state to see what flea markets are around or barn sales have popped up that weekend. So many of our favorite trinkets in our home have come from some of those shopping expeditions. It's nice to have pieces of New England's history — and just some funky finds — in our own home.
The Bad and/or The Ugly
1. The Politics
Don't get me wrong, it's not Alabama, but New Hampshire is the most conservative state in New England. It's no secret that I'm quite progressive in my own political views, and after moving from a liberal town in Colorado, New Hampshire was quite a shock to me. If you follow the same values and ideals as I do, New Hampshire might also come as a shock to you. The blue-line American flags and signs that say profanities about our latest democratic president have left a bad taste in my mouth. Republicanism or conservatism is one thing (and, hey, if that's you, great), but there's a growing nationalist movement here that seems more focused on hate, fear, and lies than love.
"Live free or die" is New Hampshire's motto and I've seen firsthand what that means. There are almost zero gun control laws, an abundance of restrictive abortion laws, and a new law making it illegal to teach critical race theory. These sorts of ideologies make me want to leave this state because it's not how I want to raise my kid. Then again, maybe I could be part of the change.
2. Property Taxes and Housing Prices
Both my husband and I work from home, so we had a lot of flexibility in deciding where to live. We zeroed in on New Hampshire because of the proximity to mountains and ocean as well as good schools. What we didn't realize was that after a decade of spending $2,000 a year on property taxes in Colorado, we were now looking at $8,500 for the same value home in New Hampshire. Yikes.
Sticker shock doesn't come close to what we were feeling. Plus, the median value of homes in NH is around $450,827. While that's not high to people in California, it's still above the average home cost in the US and a lot if you work for a small business or anywhere in the hospitality industry. Basically, it's really expensive to buy property here, especially when you look at the average income.
The government is trying to woo young people on permanently living in New Hampshire, but until they lower the property taxes, I'm not sure we'll see much change in that category.
3. The Elderly Population
Like I said earlier, younger generations aren't exactly moving to New Hampshire in droves.  The average age in the state is 44, which is a full six years older than the national average. I've got nothing against older people, but I don't have a lot in common with them, either. The state caters to its older population and, subsequently, misses the mark in attracting a younger audience to the state.
New Hampshire needs more gourmet and creative food options, more fun music festivals, and other events to make living in New Hampshire as a younger person worth it. Don't get me wrong: I'm a mean bridge player, but every now and then I want to get up and dance. At the very least, it'd be nice to have a silent disco…
4. It's Humid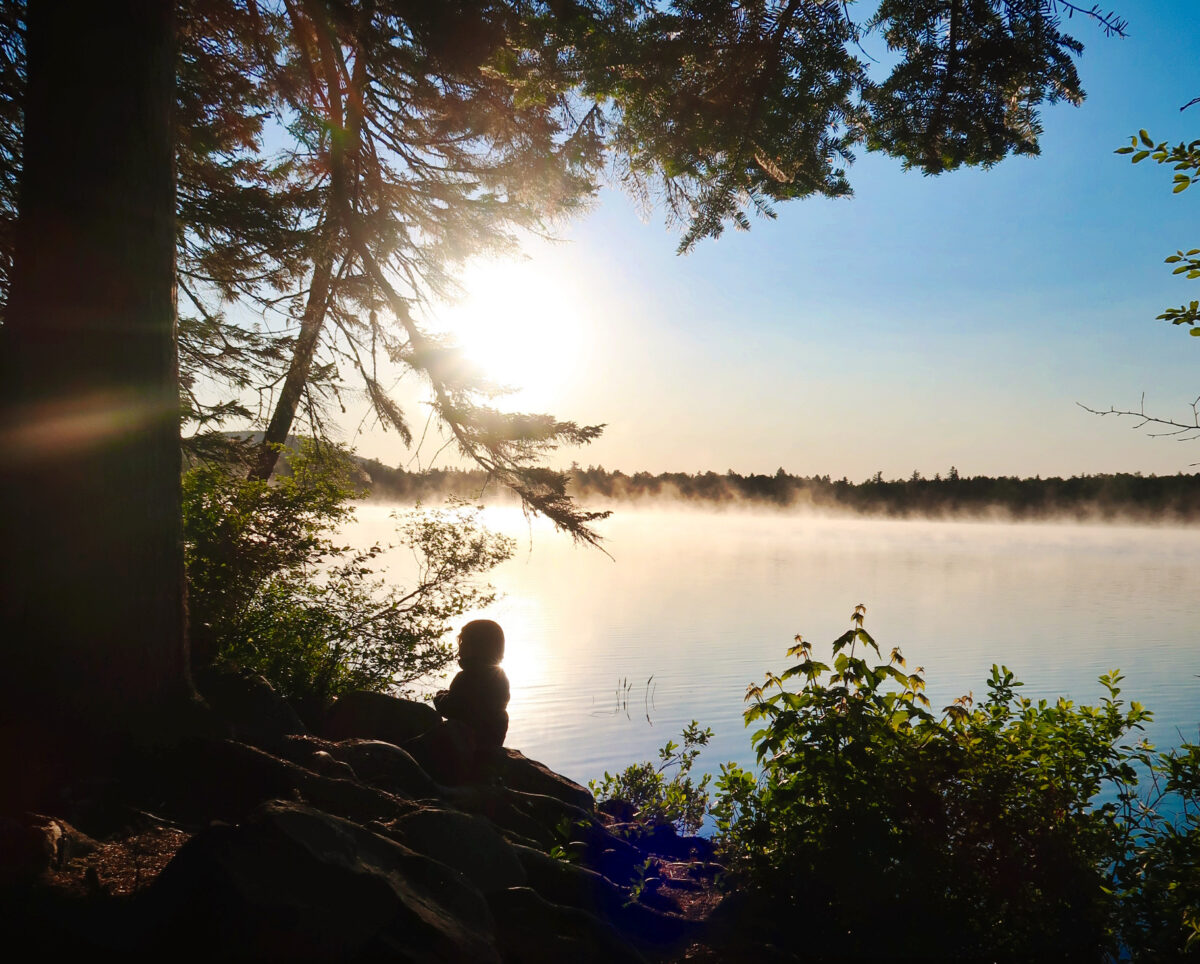 This may be a shock to readers who think of New England as cold and breezy, but it's true. I grew up in New England and thought I was as die-hard as you could get. But after a decade spent in the low-humidity Southwest, I realized quickly how soft I got: its hard to handle the mugginess sometimes. April through September are the worst months when it comes to humidity, but that doesn't mean winter is dry. Some winter days just above freezing can have high humidity, and the chill goes right through to your bones. Yuck.
5. Zero Diversity
New Hampshire is more than 90 percent Caucasian. Let me state that again: more than 90 percent of everyone you see will be white. Maybe to some this isn't a big deal, but it's a well-known fact that having a diverse population means having diverse cultures, traditions, and opinions, all of which are extremely important for having a healthy society and raising well-rounded, compassionate children.
Living in New Hampshire surrounded by similar people makes it start to feel like you're living in a bubble. A lack of diversity can help affirm self-serving beliefs and make you resistant to both change and seeing other points of view. Subsequently, progress never really happens, and we're stuck in a loop. I look around my neighbors and see more faces just like mine and think "yeah, we're definitely in a loop."
6. A Sense of Community Takes Time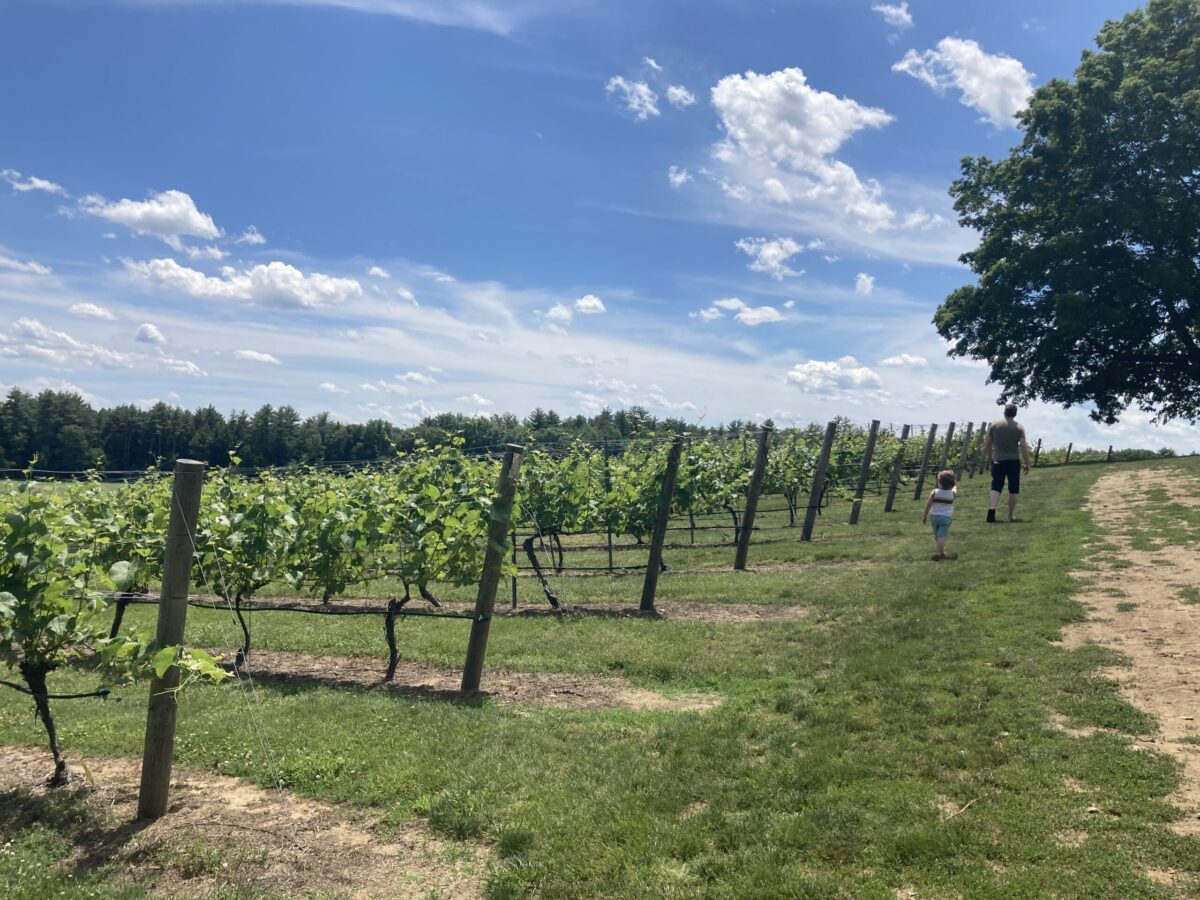 Have you ever been to those towns or states where the feeling is "we're all in this together?" Well, that's not what you immediately feel when living in New Hampshire. The state motto is "live free or die" so take what you will from that. It's not unlike the rest of New England, though. New Englanders are tough and it takes trust and time for them to "accept" you into their crew. Before that trust is given, it's every man, woman, and child for themselves around here. However, once the trust is earned, they'll stay by your side and fight anyone who crosses you. This may be a common mentality to some degree for urban East Coasters, but it could be a real shock for people moving from the US South or Midwest.
7. The Food Scene is Non-Existent
If you came to New Hampshire for good food, you made a huge mistake. The state doesn't have anything super-special restaurant-wise, and it isn't known for any special foods or dishes — unlike nearby Maine, where you find the best lobster rolls and whoopie pies in the nation (and Vermont, where the maple-syrup-flavored everything is amazing.)
Lucky for anyone living in New Hampshire, you're not too far from Maine and its incredible array of tasty treats. Get yourself some lobster in Kennebunkport or some clam chowder in Portland. But don't come to New Hampshire for the food. Think of it more as sustenance to get you up mountains, not the place to go for Michelin cuisine.
One notable exception is Littleton, NH, which is a whole food experience. It's home to the world's longest candy counter (Chutters), and home to both Schilling Beer Co (converted from an 18th-century grist mill) and Tim-Bir Alley, which actually does have some nice semi-fine dining.
8. Public Transit: Not a Thing
Seriously, public transit does not exist here. Even if there was, I'm not exactly sure where you would go. Even our capitol city (Concord) isn't anything to be excited about in terms of city living. The only public transit options are ways to get out of New Hampshire, not move within the state.
Need to head up north for the shopping in Freeport, Maine? Then take a trip on Amtrak's Downeaster. Going on a European excursion and need to fly out of a decent airport? Take the C&J Bus to Logan International Airport in Boston. But seriously, if you want to go anywhere in the state, you'll need to own a car. It's both freeing to be able to go wherever you want, and a bit of a burden to always have to drive yourself to go anywhere.
Explore More in New Hampshire
Sign up for the Weekend Wanderer to join thousands of readers getting epic travel ideas every week.
---