Sprawled in the shadow of 14,115-foot Pikes Peak, Colorado Springs is the type of city that boasts the best of all worlds.
As the second-most populous city in Colorado, the 'Springs has lots of local attractions, whether you're looking for an outdoorsy adventure, an epicurean tour of downtown, or a day at the art or history museums. And if you happen to be looking for free things to do in Colorado Springs, the list below should have you covered.
Here are a few of the top free things to do in and around Colorado Springs for adventurers on a tight budget.
Related Read: 10 Best Things to Do in Leadville, Colorado
1. Tackle the Manitou Incline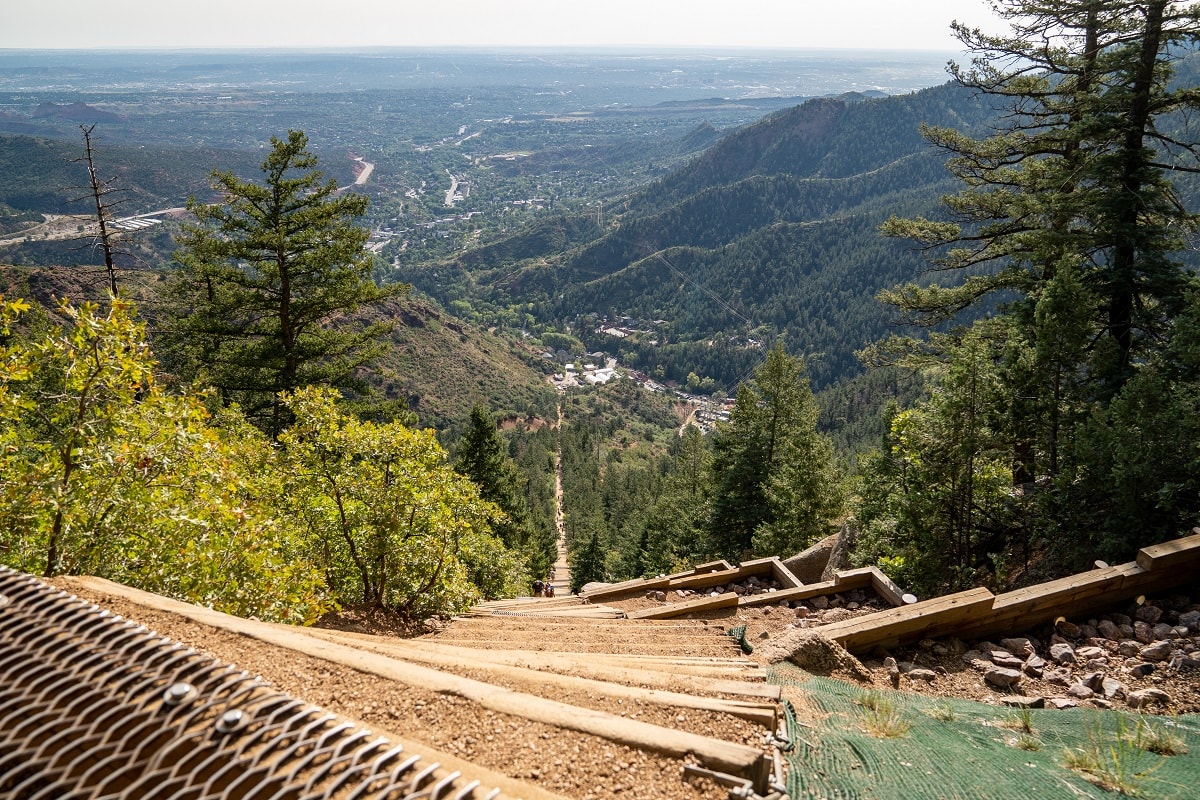 Not for the faint of heart, the Manitou Incline is a lung-busting, leg-burning climb that attracts both Olympic athletes and hiking enthusiasts. Famous for being both steep and challenging, the climb gains nearly 2,000 feet of elevation in a little less than one mile.
Though you may have to pay for parking, all 2,768 steps of the Incline are free and open to the public (though you'll need to make a reservation online in advance). From the top, catch your breath and enjoy expansive views overlooking the foothills and eastern plains.
Related Read: 11 Best Winter Hiking Destinations in Colorado
2. Hike at Garden of the Gods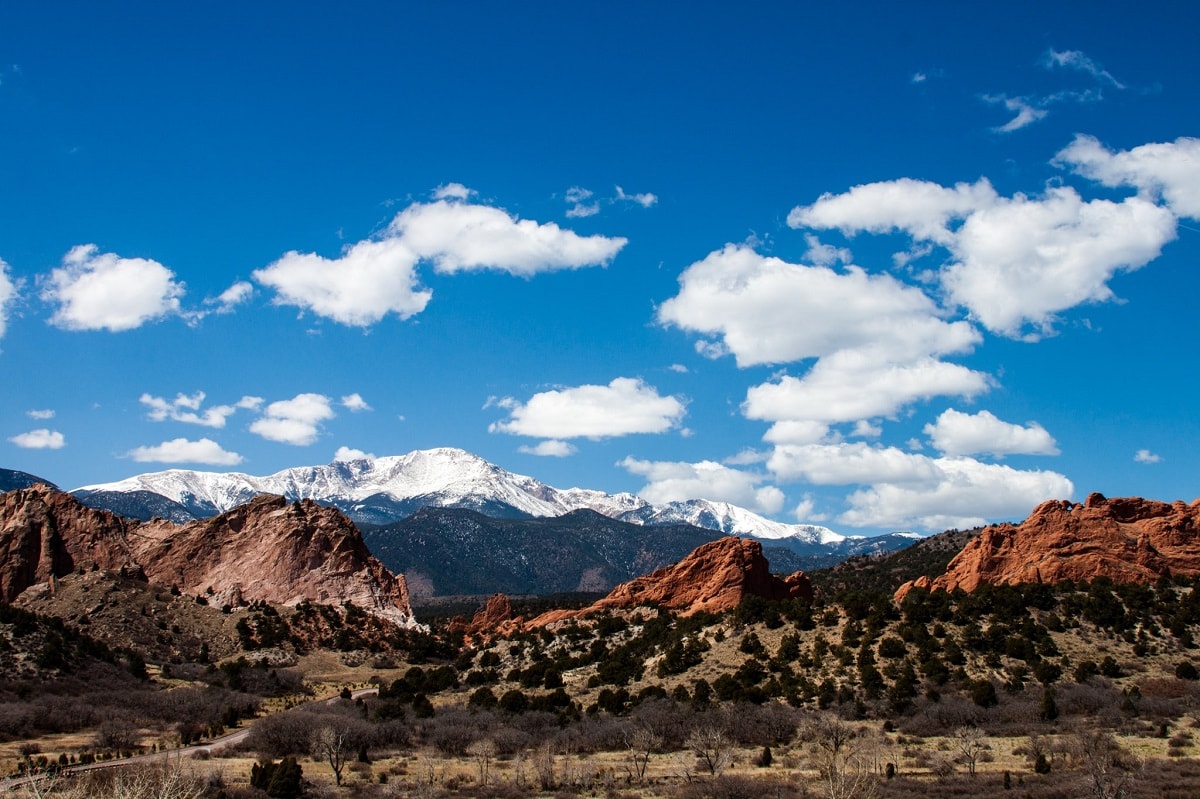 The red rock spires and stunning sandstone formations of Garden of the Gods are not to be missed. Pick up a map at the visitor center to get out on the 21 miles of trails and see the best views of the park up close.
Be sure to bring your camera. On blue sky days, the park's red rocks against the backdrop of Pikes Peak make a postcard-worthy picture. And for added fun, stop by the Nature & Visitor Center and Museum to explore the free interactive exhibits and check out the Geo-Trekker theater experience.
Related Read: 12 Magical Cabin Rentals in Manitou Springs, Colorado
3. Visit the Penrose Heritage Museum
History buffs and automotive enthusiasts will love a trip to the Penrose Heritage Museum. This free-to-the-public museum showcases the personal collection of philanthropists Spencer and Julie Penrose.
The Penroses left their mark in many ways in the Springs, from the construction of the Pikes Peak Highway to the founding of the Broadmoor Hotel and Cheyenne Mountain Zoo. This free museum has 30 carriages and 15 classic race cars among the many other western cultural artifacts on display.
4. Soak up history at the Old Colorado City Historical Society & History Center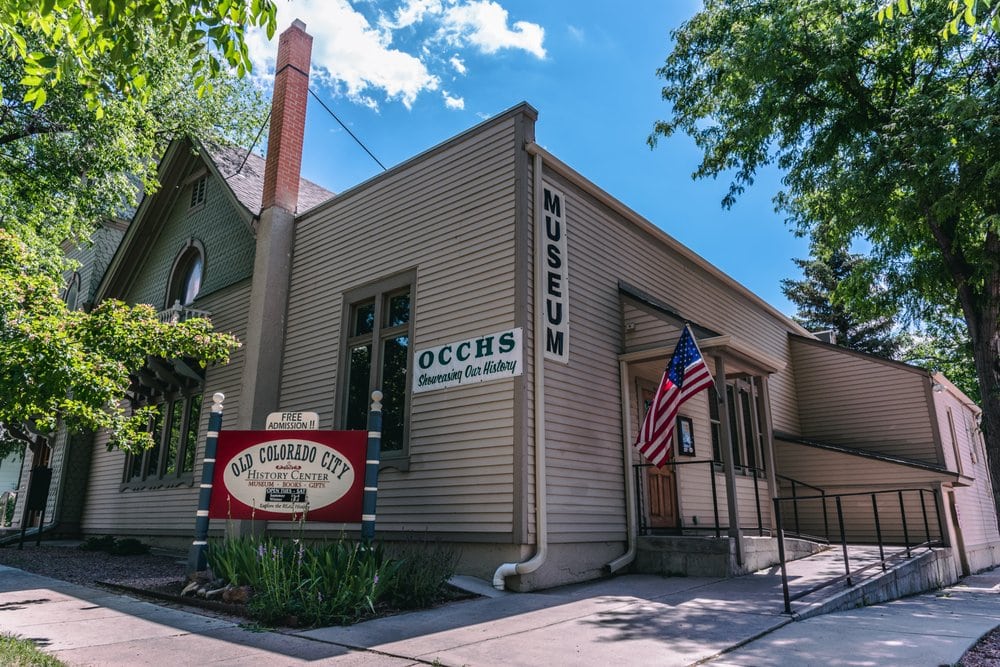 Located just off the main drag in Old Colorado City, the Old Colorado City Historical Society & History Center is open year-round and offers a variety of museum tours, monthly lectures, and Saturday craft fairs, as well as the galleries of historical artifacts on display.
Admission is free, and if you're a history buff, you could easily spend all afternoon exploring this slice of Wild West history. You may want to time your visit to catch one of the society's talks or lectures for even more historical tidbits. Even if museums aren't your thing, this one is still worth a quick stop in while you're walking the strip at Old Colorado City.
5. Hike, bike, or climb at Red Rock Canyon Open Space
If you just can't get enough of Colorado's fresh air and blue skies, Red Rock Canyon Open Space is another free recreation area located just south of Garden of the Gods. Not to be outdone by its neighboring park, this open space has some equally stunning red sandstone features.
You can hike, bike, or bring your dog for an on-leash walk on the trails at this city park. Or if getting in some vertical is more your style, the park also has around 80 climbing routes. Just grab a permit at the Garden of the Gods visitor center before getting on belay.
Though this park can still get busy, especially on the weekends, you can avoid the headache if you're willing to pay for premium parking at the Garden of the Gods. If you can, just try to get their early or visit midweek.
6. Drive Old Stage Road to Gold Camp Road
Feeling up for an adventurous drive? The Old Stage Road to Gold Camp Road drive follows the route of an old railroad grade up into the foothills above Colorado Springs. Old Stage Road starts paved, but soon transitions to a dirt road.
Be prepared for sections of washboard and the occasional pothole, but otherwise, this dirt road is in decent shape and should be passable by most vehicles with average ground clearance. Along the drive, you'll be treated to mountain views of the pine- and aspen-forested slopes. Time it just right in the fall and you may catch the aspens going golden.
Along the way, the road passes through and by several old railroad tunnels rumored to be haunted. Spooky or spectacular? Or both? You'll have to decide! Bring a flashlight if you're planning to explore. While the drive is one of the best free things to do in Colorado Springs, you'll want to stock up on food and snacks to have along the way.
7. Walk around The Broadmoor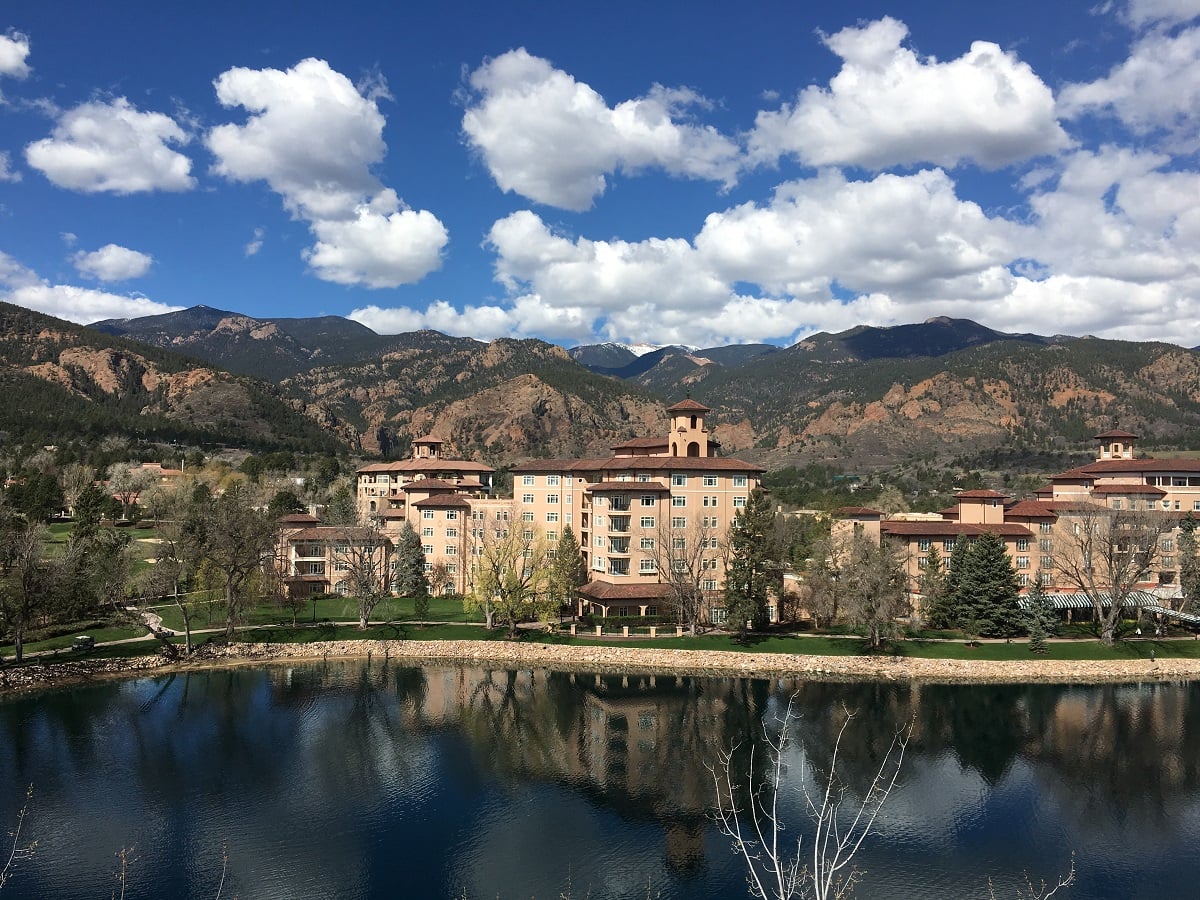 Even if you can't afford the five-star price tag of this extravagant resort, it's still worth taking a free walk around the grounds to check out the posh hotel. In addition to its killer location at the foot of Pikes Peak, the Broadmoor has some cool history too, dating back to the early 1900s.
Known as the "Grand Dame of the Rockies," this stately resort is centered around a 10-acre lake and features some interesting pink stucco buildings with European flair. In addition to moseying through the public areas of the lavish buildings, you can also walk around the well-manicured grounds. And be sure to stop by the various art galleries and boutique shops for a look around.
8. Check out Art On The Streets
View this post on Instagram

This annual free art exhibit celebrates the power of art in public places. For 2021, the public display features seven sculptures and five murals newly created for the exhibition.
Since its foundation in 1998, Art on the Streets has displayed over 300 works of art on the streets of Colorado Springs and has supported more than 50 permanent art installations downtown. You can opt to go explore at your own pace for a fun art scavenger hunt, or download the free mobile app for detailed commentary from the artists for more in-depth discovery.
9. Picnic at Bear Creek Regional Park
Tucked within the city limits, this 545-acre family-friendly regional park is a great place to take the kids or spend an afternoon. With tennis courts, playgrounds, an archery range, horseshoe pit, and volleyball and basketball courts, you can bring your sports equipment for a free afternoon of fun.
And don't forget to pack a cooler for a snack or picnic at one of the park pavilions. The park also has 10 miles of multi-use nature trails if you're looking to hike, run, or bike. And you can even bring your pup, who will love an off-leash romp at the Bear Creek Dog Park. This 25-acre fully-fenced dog park even has splash areas and a fenced agility-training area.
10. Birdwatch at Fountain Creek Nature Center
If you're on the south side of Colorado Springs, plan a stop off at the Fountain Creek Nature Center. Admission to this wetland oasis is free. You can wander through the various ponds, marshes, meadows, and woods at your leisure. Keep your eyes peeled for waterfowl and great blue herons along with other wildlife. If you're into birdwatching, pick up a guide, and you're set for one of the best free things to do in Colorado Springs.
When you're done walking around and enjoying the scenery, pop into the visitor center to learn more about the local flora and fauna of the Cattail Marsh Wetland Area, a great stop-off for budding ecologists, young or old.
Explore Colorado Springs & Beyond
Sign up for Weekend Wanderer, our free email newsletter offering thousands of readers epic travel ideas every week.
---