You don't have to empty your wallet to have fun in Houston.
Like any other big city, there are plenty of ways you can spend your money in Houston to have a good time like say trying to eat and drink your way through the diverse culinary scene, or shopping the hundreds of stores at The Galleria mall. By all means, ball out if you want to, but you should know that there are also lots of local activities and attractions that represent what makes Houston unique and are completely free to the public.
Everyone loves a good freebie, and in Houston, the free activities are just as worthwhile to experience as some of those other things you may have to pay for. Whether you're working with a tight budget or you simply want to expand your touring horizons, here are some of the top free things to do around Houston.
Related Read: 5 Must-Do Scenic Train Rides in Texas
1. Check Out the Menil Collection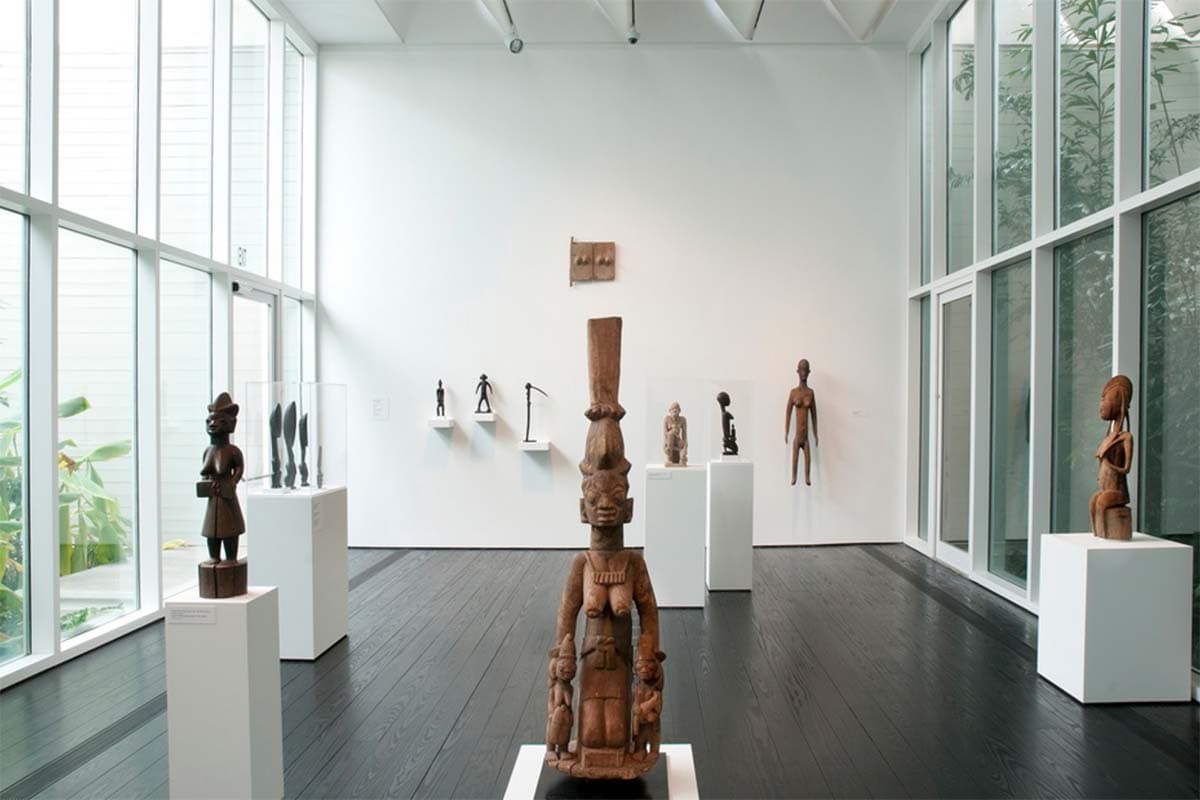 The Houston art scene is world-class, and you don't even have to pay to enter one of the best museums: The Menil Collection. The rotating pieces here come from the collection of the founders John and Dominique de Menil, and you can see quite the variety of art from paintings by Jean-Michel Basquiat to Byzantine artifacts.
It's always free to walk around, but just reserve your timed entry in advance. The museum is open Wednesday through Sunday.
Related Read: 9 Best Texas Scenic Drives for Enjoying the Lone Star State Countryside
2. Meditate at the Rothko Chapel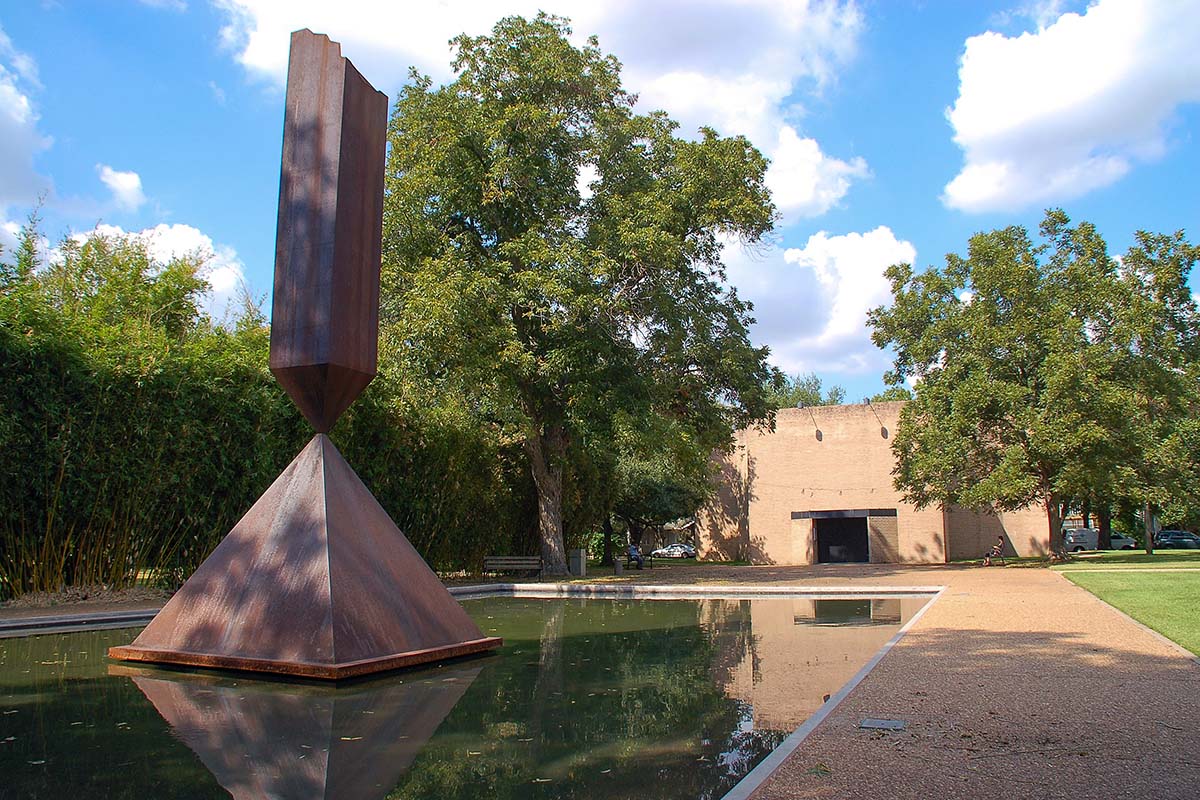 In a city as bustling as Houston, the Rothko Chapel stands as a place of peace and stillness.
Also founded by the Menils, it doesn't look like the normal chapel you might have in your mind since it's octagonal in shape, its walls are adorned with large-scale, black paintings by Mark Rothko, and the benches are arranged in a circle in the middle.
Not devoted to a specific religion, the space is a quiet, welcoming place to contemplate and appreciate modern art.
3. Visit the Contemporary Arts Museum Houston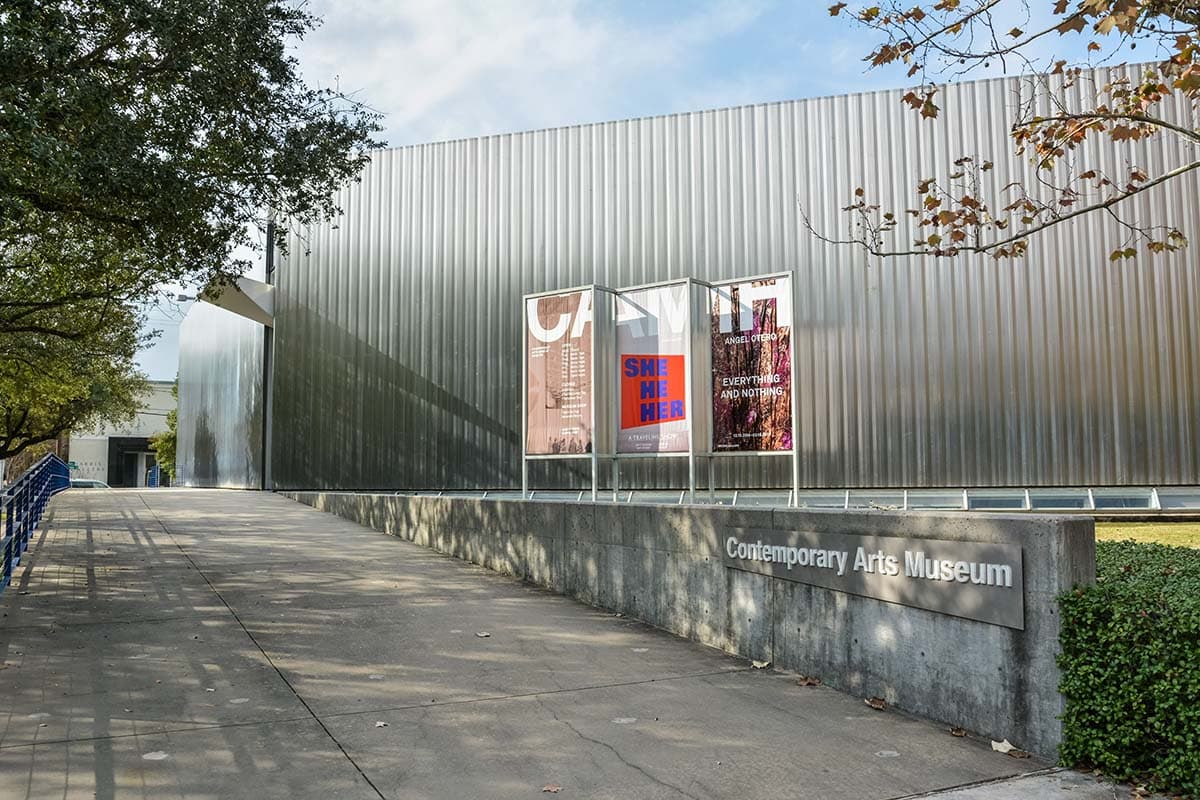 Yes, art lovers—the hits just keep coming! The Contemporary Arts Museum Houston is another top-notch cultural institution that's totally free to visit, and this is the place to go if you want to see…you guessed it: contemporary art.
Exhibitions come from a mix of regional, national, and international artists, so check the museum's website to see what they currently have going on. Before hurrying to get to the exhibitions inside once you arrive, take a moment to appreciate the iconic building itself, which is made out of stainless steel.
Related Read: 10 Unique Hotels in Texas, Including a Jail House
4. Enjoy the Scenery at Hermann Park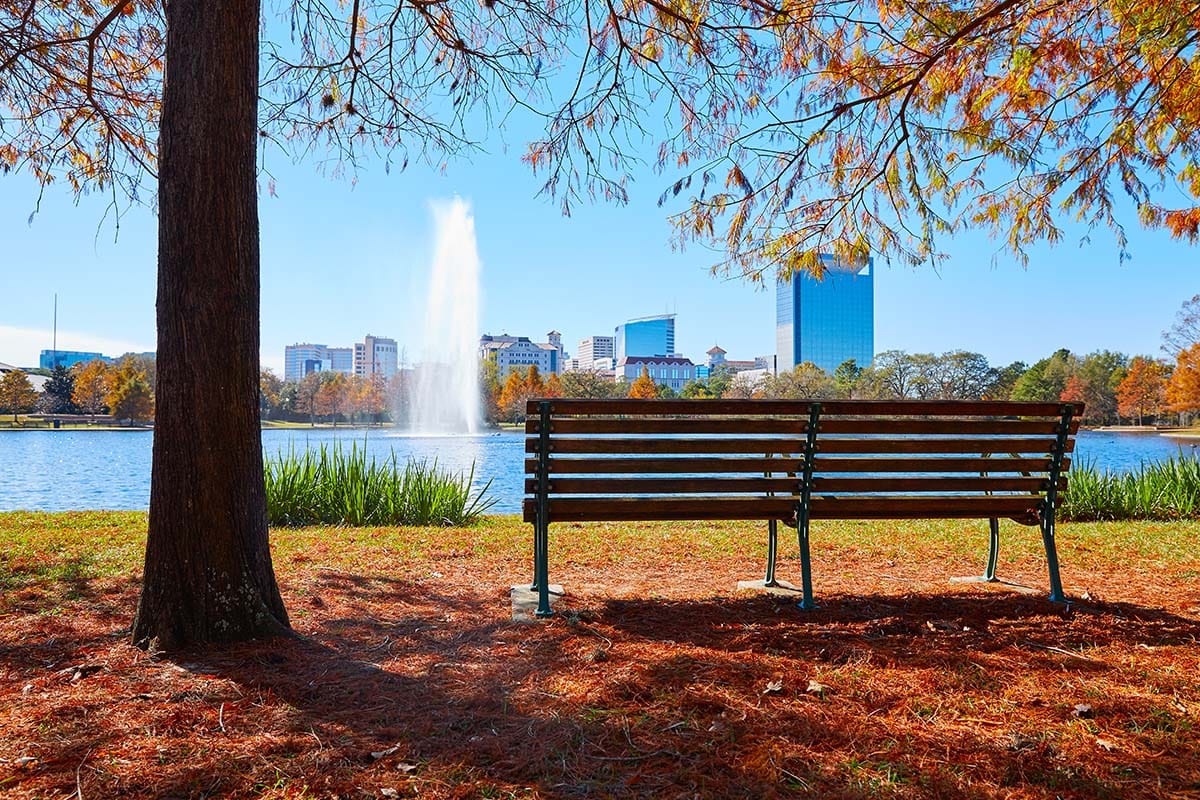 Situated right next to the Museum District and the zoo, Hermann Park is one of the more popular green spaces in the city. If you can believe it, it welcomes an estimated six million visitors a year.
At this 444-acre park, you can have a picnic by the lake, go on a serene stroll around the Japanese garden, learn about cultivating produce in the interactive family garden, walk the two-mile path under the shade of giant live oaks, check out the Hawkins Sculpture Walk, and more.
5. See a Show at the Miller Outdoor Theatre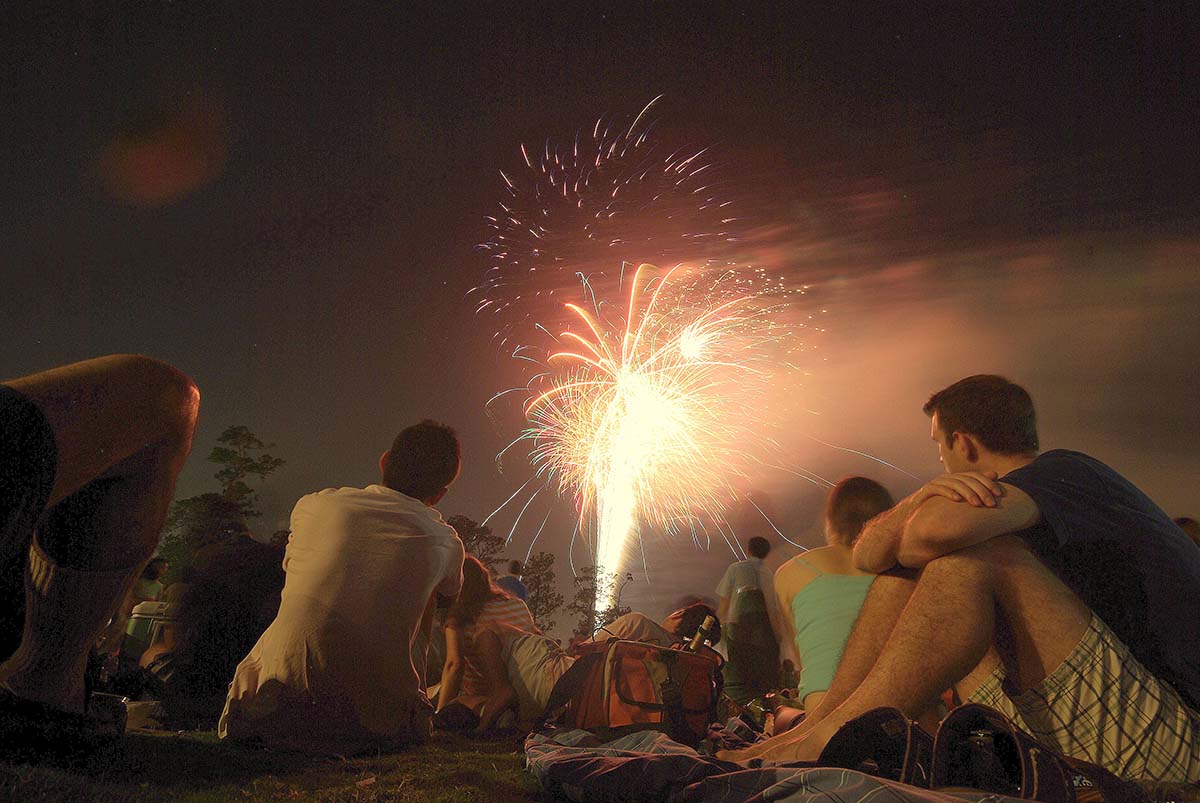 Speaking of Hermann Park: There's always something exciting on at its Miller Outdoor Theatre, and it won't cost you a cent to see it. Think things like a concert by the Houston Symphony, a Shakespeare performance from the University of Houston, or an opera by the Houston Grand Opera.
You can either reserve a seat for the covered area (tickets are available starting the day before the event), or bring a picnic blanket or camping chair and settle into the hillside seating area.
Related Read: 12 Unique Places to Stay in Texas
6. Chill at Buffalo Bayou Park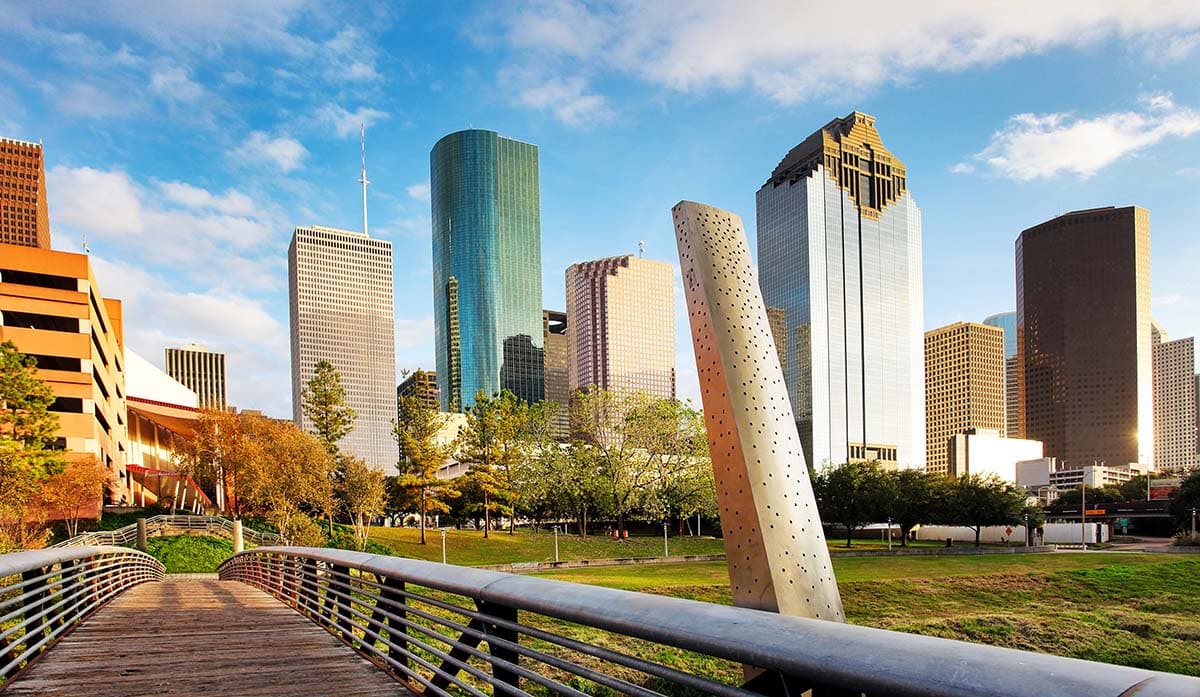 Close to attractions like the aquarium, Buffalo Bayou Park is a favorite with many Houstonians living in the central part of the city. It's longer than it is wide, stretching a little over two miles along Buffalo Bayou.
It's a great place to get in a run since you'll have the downtown skyline as your backdrop, and other areas include a large skatepark and a two-acre dog park. Check their event calendar too for activities like free wellness walks.
7. Witness the Waugh Drive Bat Colony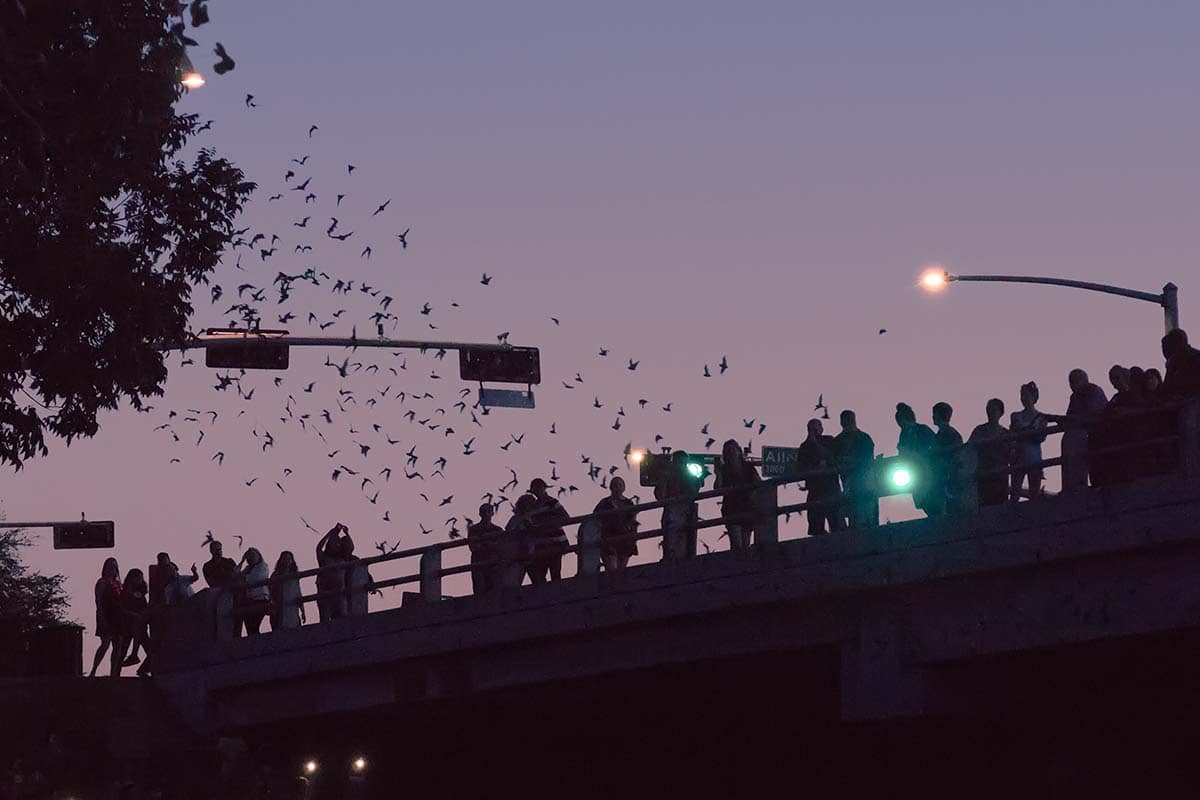 The bats under Austin's South Congress Bridge are famous, but did you know that Houston has an impressive urban bat colony of its own? If you make your way over to Waugh Drive Bridge in Buffalo Bayou Park, you can see thousands of bats (literally — there's estimated to be 250,000 of them) emerge at sunset.
For the best chance of seeing them, come on a warm night when it's not raining. Animal enthusiasts should plan to arrive about 30 minutes before the sun sets for the Q&A with Houston Area Bat Team members.
Related Read: 12 Outdoor Things to Do in Austin for Adventure Lovers
8. Walk Around the Houston Arboretum & Nature Center
Found within Memorial Park (which is worth a visit in its own right), the 155-acre Houston Arboretum & Nature Center has the green space to roam when you need a nature break during your downtown wanderings.
There are five miles of winding trails that take you through different habitats like prairie and woodland (see if you can spot some wildlife!), and you can go to the nature center to view some educational exhibits. On Saturday mornings, they often host free guided nature hikes.
9. Be Dazzled by James Turrell's Twilight Epiphany Skyspace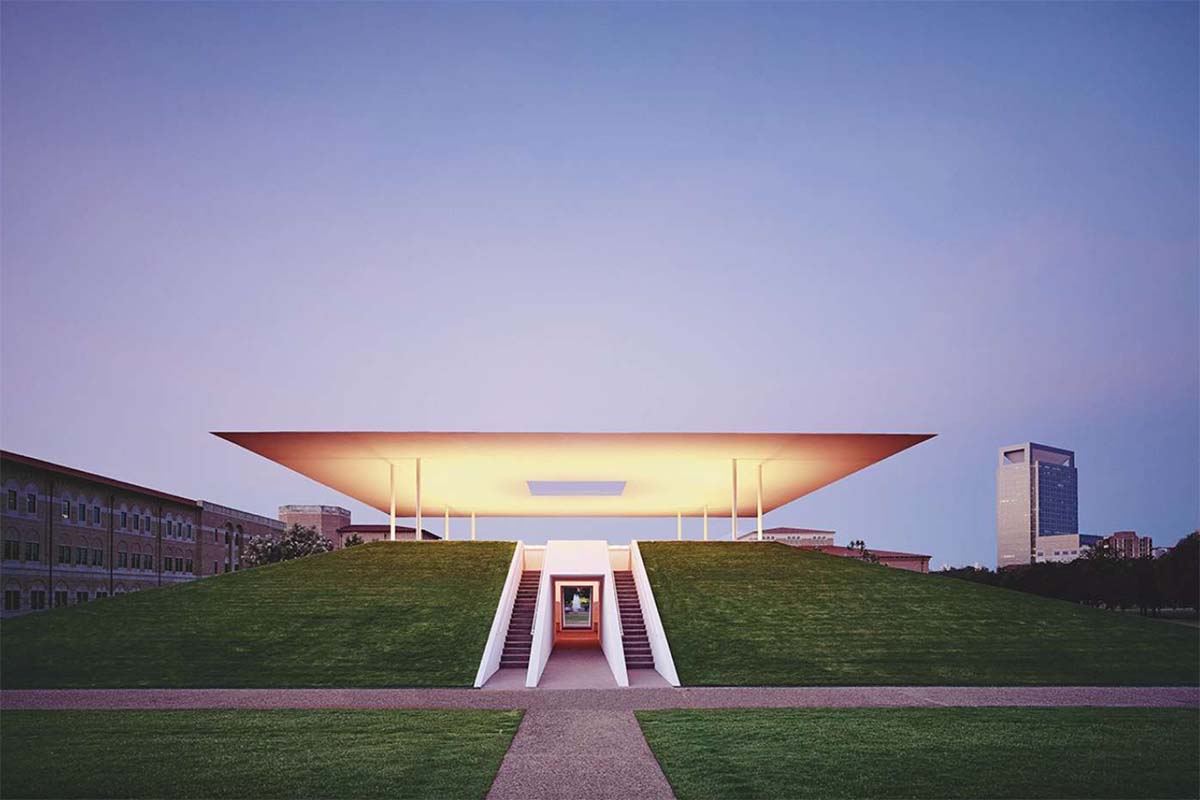 Imagine a grass-covered pyramid with a flat roof on top that almost looks like it's hovering and you have James Turrell's Twilight Epiphany Skyspace.
At times, it's the location for musical performances, but you don't have to wait for one of those to enjoy the beauty of the architectural space. Every day about 40 minutes before sunrise and about 10 minutes before sunset, you can catch a mesmerizing LED light sequence projected onto the ceiling.
Related Read: The 8 Best Campervan Rentals in Austin, Texas
10. Have a Photoshoot at Smither Park
If you're looking for a location that's primed for Instagram shots, then make your way over to Smither Park. The park is small but it's full of colorful, quirky mosaic sculptures like a big amphitheater designed after an angler fish, a dragon-adorned swingset, and a long wall with built-in thrones.
Basically, it's a whimsical delight for kids and adults. Smither Park is open every day, but if you come on a Saturday and you might get to see some artists working on new mosaic art.
11. Hop on a Sam Houston Boat Tour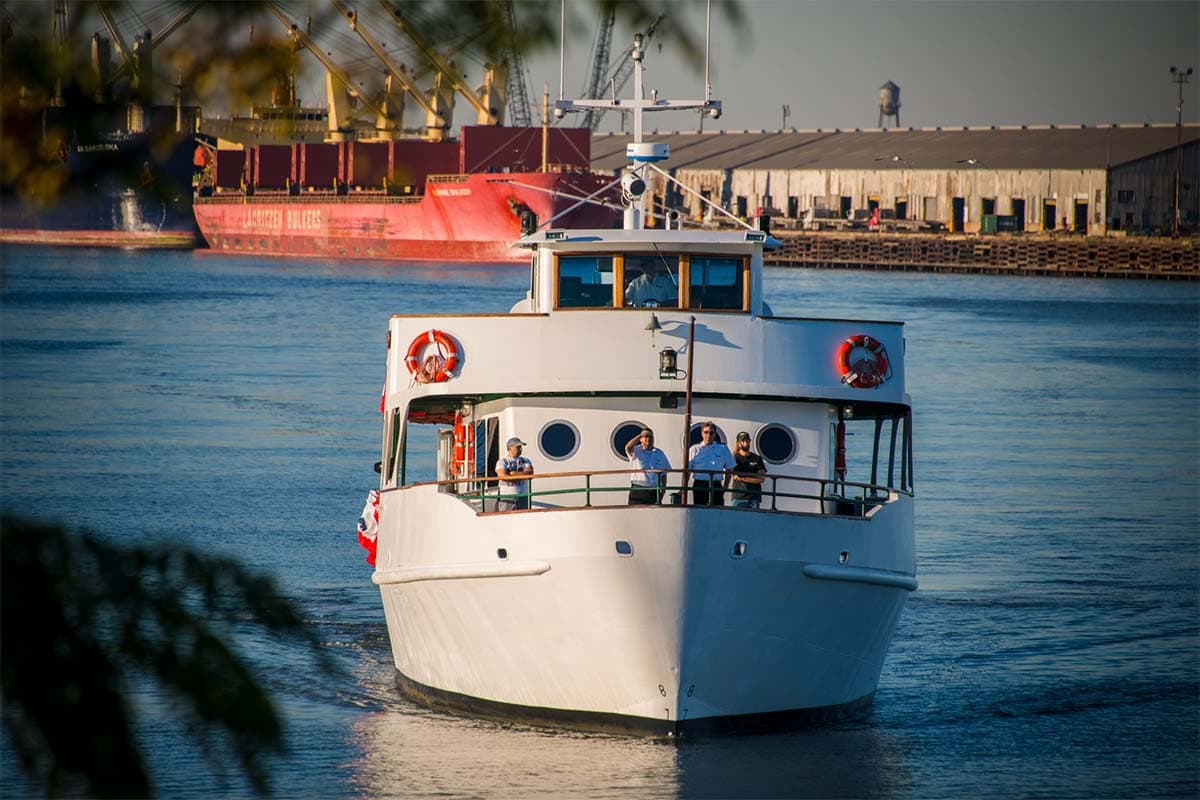 Getting on a boat may not be your first thought when you're visiting Houston, but hear us out: The Sam Houston Boat Tour sets off from Port Houston's Sam Houston Landing and takes passengers on a 90-minute round-trip tour through the Houston Ship Channel.
Seeing as Port Houston is one of the busiest ports in the whole country, the tour offers a pretty amazing look at the maritime industry, especially considering it's free to climb aboard.
Related Read: The 11 Best Small Towns in Texas To Visit This Year
12. Tour the Buffalo Bayou Park Cistern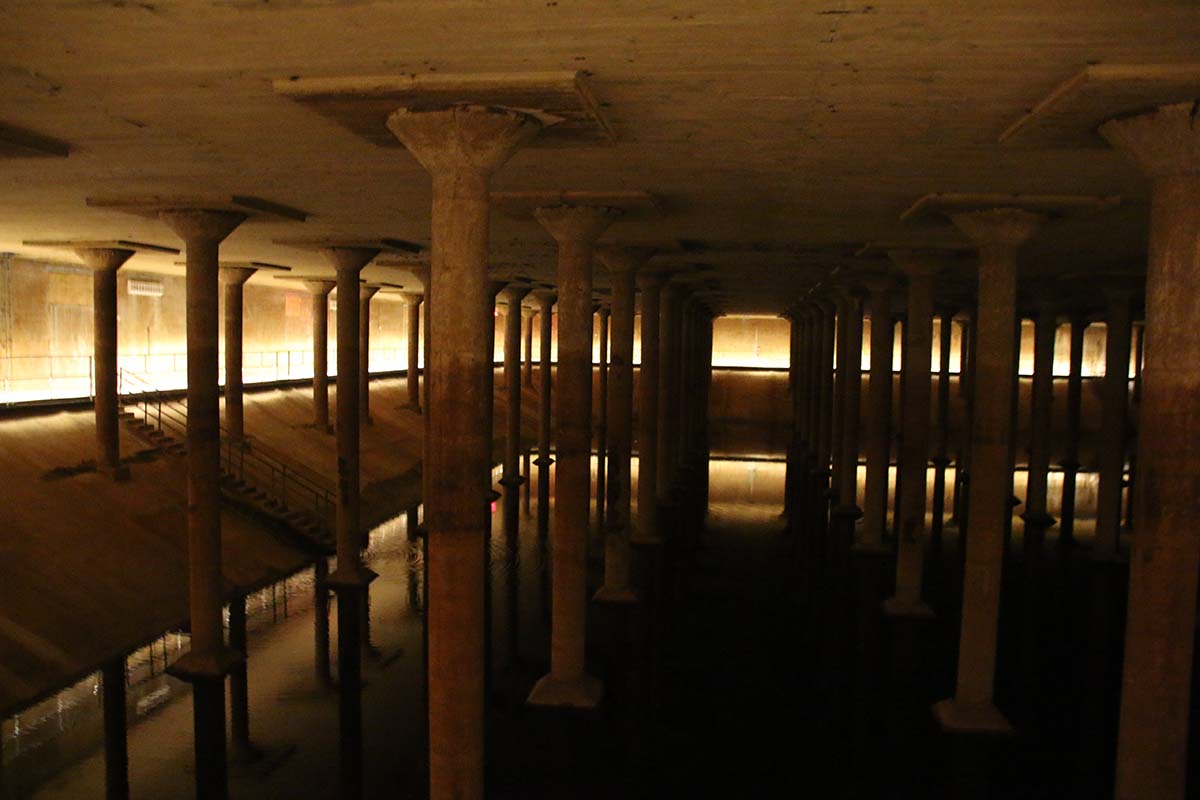 Built in 1926, the Buffalo Bayou Park Cistern used to be a drinking water reservoir for the city, holding 15 million gallons of water at capacity, but it was decommissioned in 2007.
Nowadays, people can tour the historic, underground site, which is the size of 1.5 football fields and has over 200 concrete columns throughout the space. Normally, it costs $10 per person to jump on the guided 30-minute tours, but it's free the first Thursday of the month. You still need to book your timed ticket online though!
13. Hang Out at Discovery Green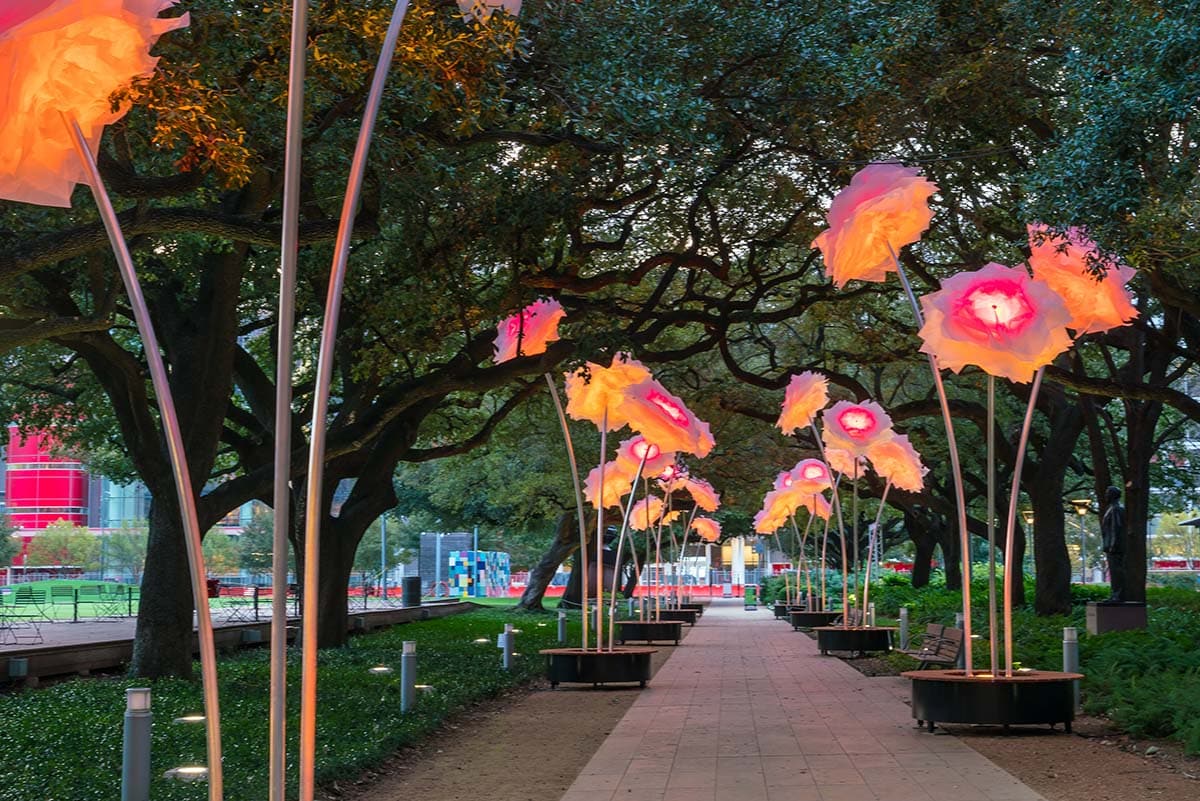 Downtown's Discovery Green park has an assortment of spaces for play despite it only being 12 acres big. There's the model boat basin where you can give your remote-controlled boats a spin.
There's the fountain where kids love to cool off during those hot summer days. There's also art like the ever-photogenic Synchronicity of Color wall and the famous Monument Au Fantome sculpture. Keep an eye on their calendar for events like free workout classes too.
Related Read: 10 Best Texas Dude Ranches for a True Western Experience
14. See the BAPS Shri Swaminarayan Mandir
With an 11,500-square-foot temple and a 25,620-square-foot deck, the BAPS Shri Swaminarayan Mandir is the largest Hindu temple in Texas. The grand, all-white building is made from Italian marble and Turkish limestone, and it's even more impressive considering that more than 33,000 individual pieces were hand-carved in India.
While it is an active place of worship, visitors are welcome to come appreciate the architecture and grounds, and to see the exhibition on Hinduism. During your visit, please be respectful of their guidelines for attire and photography.
15. Stop by the Art Car Museum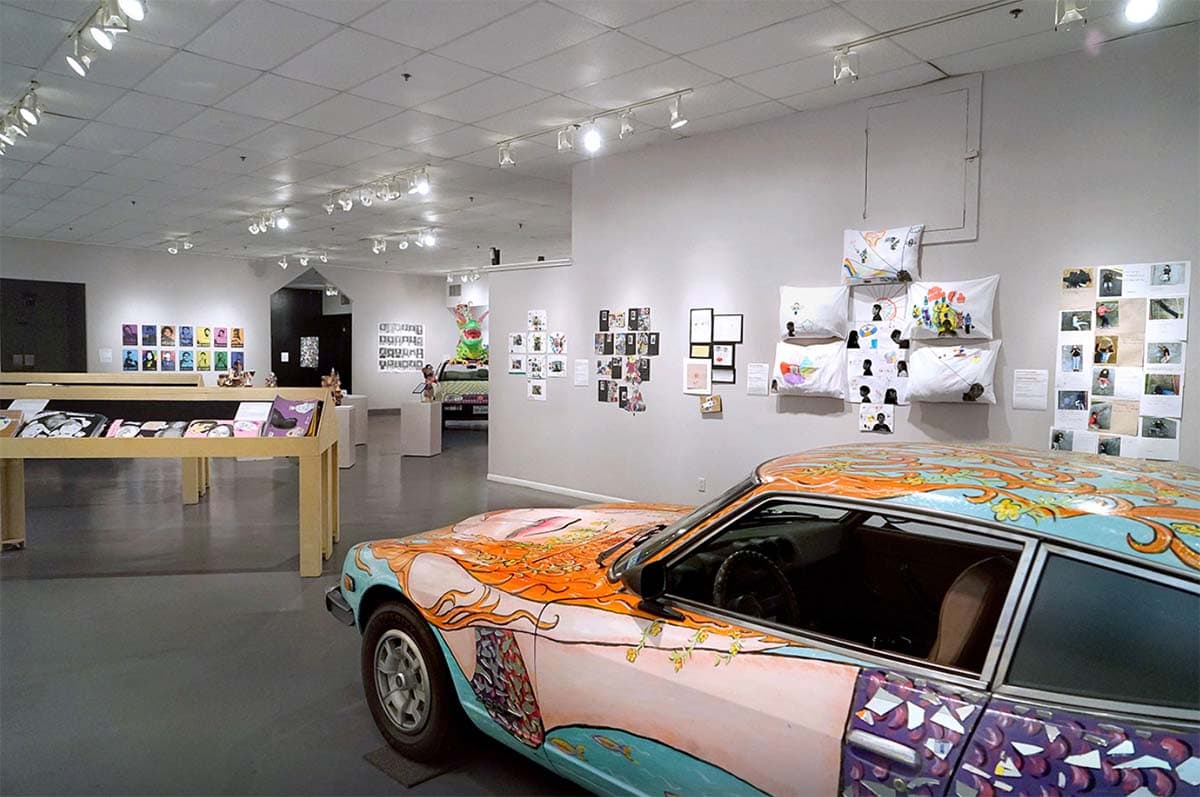 Maybe you're obsessed with cars or maybe you're just looking for a museum that's a little different. Either way, the Art Car Museum is calling our name.
What is an art car you ask? Taking the definition from the museum's website, it's "a motor-driven vehicle which a car artist alters in such a way as to suit his own aesthetic." That means that when you come here you can see things like a station wagon decked out in fruit and flames. Keep in mind visits are by appointment only!
Inspiration for Your Next Trip
Get epic travel ideas delivered to your inbox with Weekend Wanderer, our newsletter inspiring thousands of readers every week.
---