Texas isn't just deserts and Dallas — memorable island getaways await in the Lone Star State.
Have a look at where Texas meets the Gulf Coast, and you'll find a smattering of barrier islands dotting the waters. From afar, these islands may even look like one long, unbroken chain, but in reality, they're separate areas with distinct "personalities," so to speak.
These differences only add to their appeal, since travelers can decide what type of island adventure they're in the mood for. Some Texas islands are the place to be for socializing with other travelers while others are places to escape civilization entirely in favor of unspoiled nature. And on some of Texas' islands, you can do both.
If you're interested in seeing another side of the state of Texas, one where miles upon miles of beach is the norm, then you should plan a trip to one of these awesome islands. No matter whether you're planning a day trip or long weekend, you'll be guaranteed a good time amid a scenic landscape.
Related Read: 11 Best Resorts in Texas for a Rejuvenating Getaway
1. North Padre Island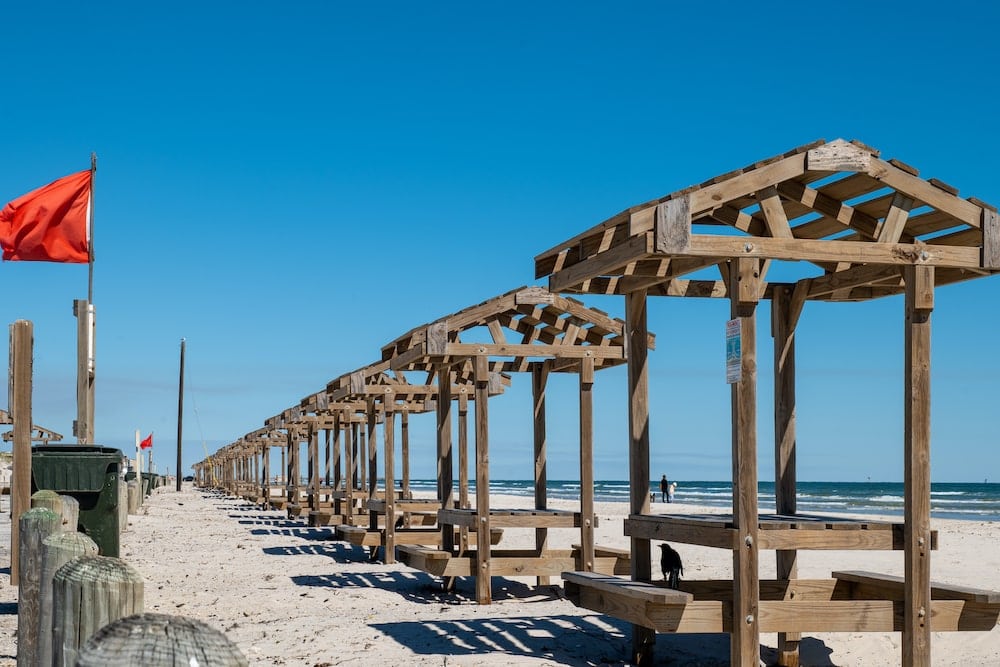 Why you should go: Remote adventures with very little development and great campsites.
While their names may be similar, North Padre Island is vastly different from its lively neighbor down south (more on that island below). You may also hear it referred to as Padre Island National Seashore. The island is completely undeveloped, and at 70 miles long, it holds the title of the longest undeveloped barrier island in the world.
In terms of outdoor activities, you're spoiled for choice. You can try windsurfing with Worldwinds Windsurfing, Inc., go canoeing and kayaking in either the open ocean or in the salty Laguna Madre, or hike or bike ride along the Grassland Nature Trail. If you're interested in camping, sites on the island are available on a first-come, first-served basis. But you'll also need a camping permit, which you can get at the entrance to one of the five designated campgrounds.
To start your adventure, set your GPS for Malaquite Visitor Center from Corpus Christi (it's about a 45-minute drive). The visitor center will have all the info you need for where to go and what to do. Once you're off the main road, you'll need a 4WD vehicle to drive along the beach to the more remote places on the island.
2. South Padre Island
Why you should go: For tons to do, with or without the spring break vibes.
You probably know South Padre Island as the main Texas island where college students go in droves to party on the beach during spring break. If that's the vibe you're looking for, then by all means, head there in March to enjoy the rowdy festivities. But during most other months, the island is far less chaotic.
Travelers come to enjoy South Padre Island's expansive beach, which stretches uninterrupted along the island's eastern coast. It's one of the best beaches in the state and includes peaceful dunes in the north end, resort areas on the south end, and the walkable, roomy stretch between them.
While quality beach time is a must during an island getaway, South Padre Island has a lot going for it for your time off the beach, too. Visit the Sea Turtle, Inc. conservation center, then head next door to the South Padre Island Birding and Nature Center where you can take the scenic wildlife boardwalk trail.
There are also family-friendly attractions like Gravity Park and the Beach Park at Isla Blanca. Add in the fact that there are plenty of guides and companies offering rentals for sailing, fishing, kayaking, and other water sports, and you're sure to find fun ways to fill your time whether or not you're a partier. Oh, and if you are a partier, Louie's Backyard is the place to be.
Related Read: What to See on an Awesome Houston to New Orleans Road Trip
3. Galveston Island
Why you should go: If you love waterparks, Skee-Ball, and on-the-water fun.
While it takes less than an hour to drive from one end of Galveston Island to the other, the island is packed with attractions. Travelers will find plenty to do, whether you're with the family, interested in the area's colorful history, want to spend all day on the boardwalk, or prefer sunset cruises.
Let's start with the big attractions on this popular Texas island: there's Moody Gardens, a hugely popular tourist destination that blends education and entertainment. The exhibits are in the gardens' three large and iconic aquarium, rainforest, and discovery pyramids. The other major draw in Galveston is Schlitterbahn Waterpark, which offers 26 acres of attractions and rides. It's the home of the "MASSIV," which held the title of the world's tallest water coaster for years until it got beat by one in Chicago.
If you do find any free time, spend it by walking along the island's famous Seawall, browsing the shops in The Strand Historic District, touring historic homes like the Moody Mansion, and playing some good ol' fashioned midway games at the Pleasure Pier. Need a break? It won't be hard to find a place to chill at one of the beaches along the island's 32 miles of coastline.
The island has a variety of RVs and tent camping sites in a variety of locations, including Galveston Island State Park. Just want to make a day trip? No problem if you live in Houston as the drive is only about an hour.
4. Mustang Island
Why you should go: Miles of padding trails and campsites on the beach.
Mustang Island is one of Texas' smaller barrier islands, located just north of Padre Island. Don't think that smaller means a scarcity of things to do, though. One of its main draws is Mustang Island State Park, covering more than five miles of coastline. At this state park, you're welcome to swim, surf, fish — you know, all that good stuff that comes with hanging out on an island in Texas.
Campers are welcome at Mustang Island State Park, which has many sites for RVs as well as primitive sites on the beach. Spots can fill up fast, so try to reserve your site in advance if you can.
Another unique way to explore the shoreline is via the Mustang Island State Park Paddling Trail, which covers 20 miles along the island's western coast. The most popular place to put in and start your paddling is the park's Fish Pass.
Leaving the southern section of Mustang Island and heading north, you'll find the only town on the island: Port Aransas. There, you'll find more attractions like Port Aransas Beach and the Leonabelle Turnbull Birding Center.
5. Matagorda Island
Why you should go: No cars, no electricity, no shoes, no problem.
Matagorda Island is the perfect Texas island if you want to get off the grid for a bit. It's only reachable by boat (a few private companies offer shuttle services). That means there are no private motorized vehicles allowed on the island — and there's no electricity or potable water either, so come prepared. However, there are places for primitive camping if you feel so inclined, all of which are first-come, first-served.
What the island lacks in amenities it makes up for in activities, particularly for nature lovers. While visiting, keep an eye out for threatened and endangered species like whooping cranes and Ridley sea turtles. You can spend hours paddling around the bay, swimming, fishing, surfing, cycling, lounging on the beach, and repeating the routine. If you're dying to leave the hustle and bustle of civilization for a while, you'll be in heaven.
Another spot to check out while you're out this way is the Matagorda Island Lighthouse. It's a historic site, though it's been rebuilt a few times due to damage from everything from gulf storms to Confederate troops.
6. San José Island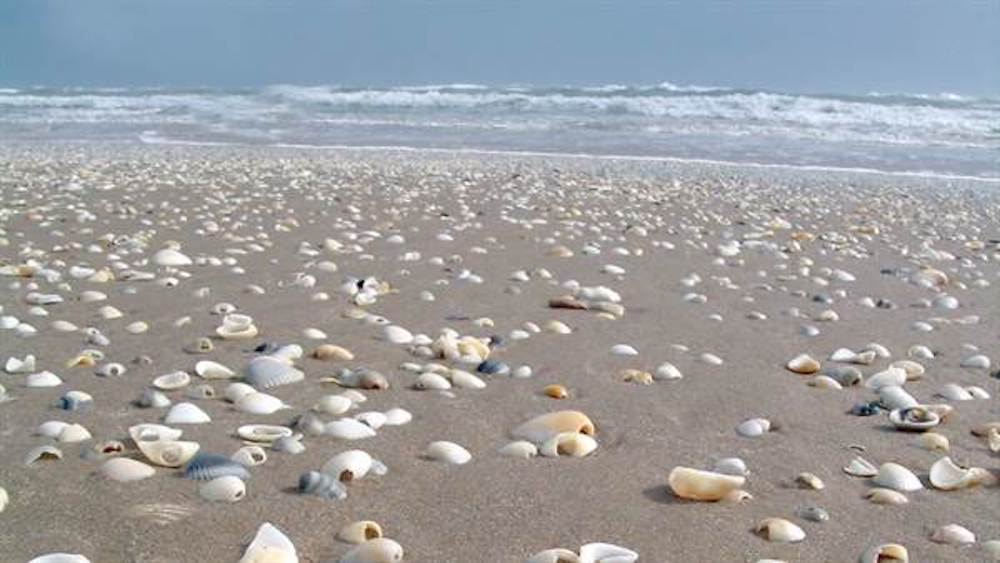 Why you should go: Private island for a day trip from Mustang Island.
Throughout history, San José Island has been many things. It was supposedly the first place in Texas where an American flag was planted, it was a busy Confederate port, and it was once favorite fishing destination for  President Franklin D. Roosevelt. These days, the privately owned, uninhabited island is a tranquil place that draws travelers after a peaceful experience.
Birders should keep their eyes out for the more than 300 species of native birds that live on this tiny Texas island. If you're an angler, you'll be excited to know there are over 600 species of fish in the area. And if all you want is to lay out on the beach and let life's worries wash away, well, you'll have 21 miles of coastline for doing just that. Throw in opportunities for swimming, shell collecting, and surfing, and a trip to San José Island is sure to be one you won't forget.
If all of that sounds like a dream and you're already planning your getaway, know that there's just one way to get to the island: the ferry from Fisherman's Wharf in Port Aransas. Since the service is limited, it's best to check the schedule and plan your trip in advance. There are also no public facilities on the island, so keep that in mind during your planning. Bring everything you'll need for the day.
Find Your Next Texas Adventure
Sign up for the Weekend Wanderer to join thousands of readers getting epic travel ideas every week.
Was this article helpful?
---