We research, test and evaluate outdoor gear based on a number of factors, including our writers' experience and expertise, trusted user reviews and more. We may earn a commission when you make a purchase through our links. See our editorial policy to learn more.
Was this article helpful?
---
YETI's rugged, nearly indestructible coolers have a cult-like following, but are they worth the price tag? Here's how to decide.
YETI has a history of creating rugged, nearly indestructible coolers and their price tag reflects their durability and household name.
When YETI hit the market in 2006, they upended what had traditionally been a ho-hum industry. A cooler back then, likely from Coleman or Igloo, would only set you back $40 or $50. Although these types of coolers are still widely used as affordable options, they don't always keep up with the burlier demands of outdoor enthusiasts. When it comes to hunting, fishing, camping, or any type of backcountry adventuring, certain features may be worth the price.
Durability, ice retention, and ample space are all features YETI focuses on. Those same features are what keeps the price tag as high as it is. Yet, over 15 years since they first went on the market, they're one of the most highly rated and recognizable coolers out there.
So, YETI was born and the $300 cooler became a thing. Now, more than 17 years later, there's still a hot debate over whether bougie coolers are worth the price of admission. And really, what does that actually mean? It's a subjective question since extra cash in the wallet may matter a lot more to some families than others. It all depends on your use case: what do you really need?
If you're wondering whether or not YETI actually works, let us be the first to say it: hell yes it does.
Editor's note: We updated this article on September 26, 2023 to reflect changes in YETI technology and other developments that have occurred over the past two years. We also updated our images to highlight Yeti coolers used and loved by our own writers.
6 Reasons Why YETI Coolers Are Worth It
With any high-end brand, there's something intangible that can't be explained – an abstract je nais se quois that inevitably drives up the price of its products.
YETI has that, but they also have plenty of substantial features and details that make their coolers worth the money—if you actually need those features.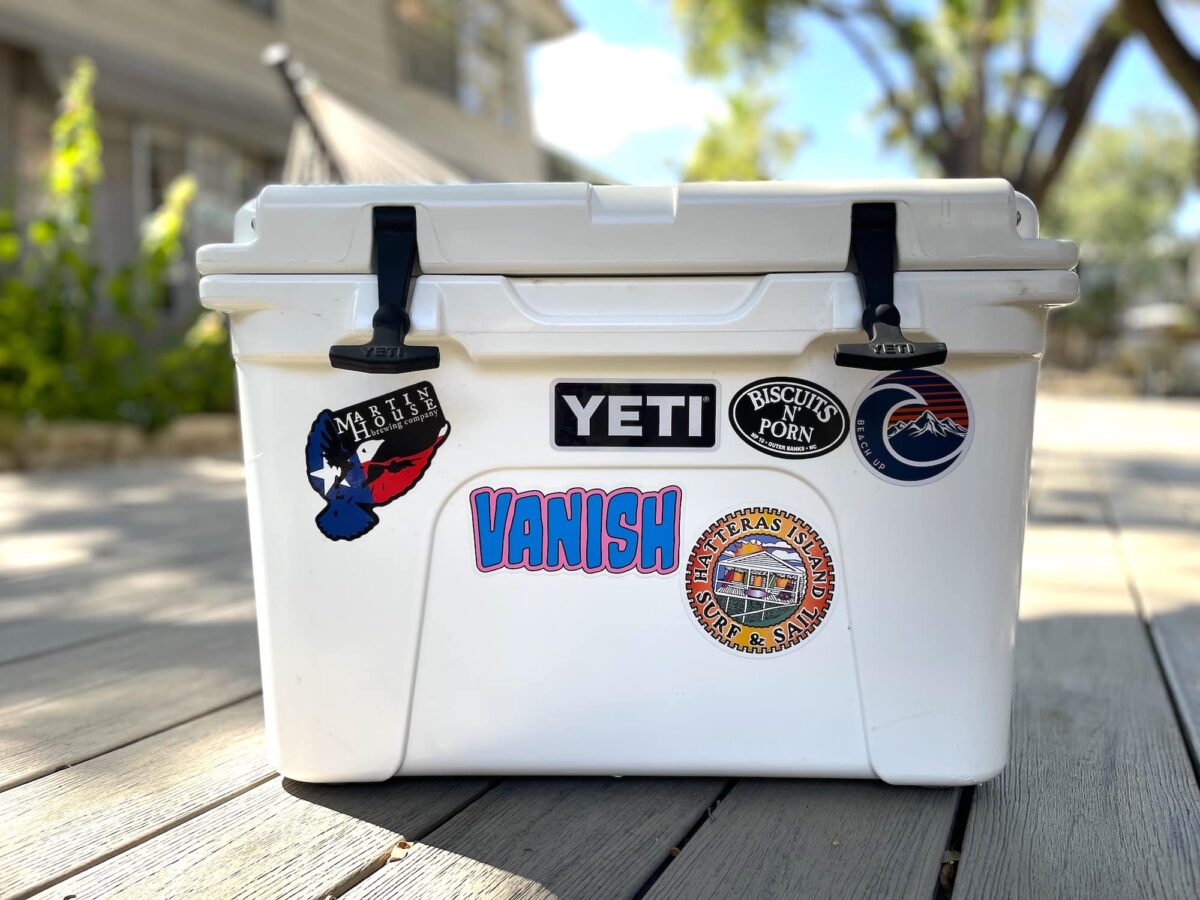 1. They're built to not bust
Brothers Ryan and Roy Seiders built YETI because of their subpar cooler experiences in the outdoors growing up. They spent hours exploring outside but the coolers never lived up to their needs. Subsequently, they embarked on a mission to build a cooler that wouldn't just survive the outdoors – it'd be specifically designed to thrive there. They spent years developing coolers with better construction, insulation, and security mechanisms than ones already on the market.
Today, YETI has racked up thousands upon thousands of rave reviews from adventurers across the globe. Usually, reviews should be taken with a grain of salt but YETI backs up their wildly enthusiastic community with quality products.
Without that, YETI wouldn't see the explosive growth they've experienced over the last decade. And if you're unsure about YETI's durability, a five-year warranty on their hard coolers backs up their claim of being the most durable cooler on the planet.
Is it worth it? If you're concerned about the quality of the cooler, it's worth it. If you only venture out on the occasional weekend, go cheaper.
2. You may actually die before the YETI does
YETI coolers are manufactured for consistent performance using the same process kayaks are constructed – through rotomolding. This process ensures a uniformly thick wall to create long-lasting strength and optimal temperature retention.
Just like kayakers scratching up their vessels along a seriously sketchy section of rapids, YETI coolers can take a beating. Anything that might break, like a handle or a T-latch, can be easily replaced with household tools. It's an investment to buy a YETI but pays off when you don't have to consistently buy a new cooler every year.
Is it worth it? If you have the cash, the YETI is worth it. If this is a big splurge for you, maybe try a different option.
3. They're packed with features you didn't know you needed
It might seem like a run-of-the-mill cooler, but on closer inspection, the YETI Tundra 45 has more features than most. The YETI's trademarked technologies include:
freezer-level seal that prevents cold from escaping
commercial quality insulation that keeps ice intact for days
impact resistant construction
dry ice compatibility toe allow three times the cooling power
tie-down sleeves for boats and trucks
hinge stops that are molded within the lid to prevent breaking
extra durable rope handles
leakproof, foolproof drain system
non-skid bottom to prevent slippage
If you're picnicking in your backyard, these features are overkill. But if you're returning from a hunting party with bounty on your pack, these matter. When you don't have to worry about your cooler breaking or your ice melting, you can focus on what matters.
Is it worth it? If you're fishing, hunting, boating or camping and need features like the non-slip feet, tie-down slats and a freezer seal, YETI's worth it. If you're just keeping some beers and brats cold, skip it.
4. The ice is never going away…ever
Let me tell you a story. Once upon a time, I went on a six-day backpacking trip in California's Eastern Sierra. We accidentally left a handful of pre-made protein drinks sitting inside our YETI, which was sitting inside our blazing-hot truck…..for all six days.
But lo and behold, when we returned to our vehicle bedraggled, filthy, and exhausted from a week on the trail, I discovered ice-cold protein drinks ready to consume. It was amazing.
YETI coolers focus on two things: durability and ice retention. There are some mixed reviews about the capability of the YETI coolers to have optimal ice retention. The company says there are several variables that can affect ice retention, but they have pointers on how you can keep your YETI cold for a longer period of time. Pointers include pre-chilling your cooler, buying block ice instead of cube, and not draining the water.
But, here's another solid pointer: Bigger isn't better. One of the biggest mistakes people make with coolers is buying one that's large big for their typical adventure needs. This leaves a lot of dead air space inside that warms up and melts everything.
Bottom line: YETI's invested years and millions of dollars into researching ice retention, and although they can't put an exact figure on ice retention stats, they can stand behind their cooler technology.
Is it worth it? Most coolers retain plenty of ice for shorter adventures, but it's the long multi-day trips when ice retention really becomes important. If it's a family camping trip, a cooler from your local store will probably do the trick.
5. Sorry, Bears
Truth: YETI's hard coolers were tested by the Interagency Grizzly Bear Committee and passed the group's rigorous standards, including a live bear test. The Tundra is an officially approved bear-resistant container (when used with bear-proof locks) that can be used in parks and public land where grizzlies roam wild. Oh yeah, there's also this video.
Is it worth it? If you camp in grizzly country, sure. But if you're keeping out dog-sized raccoons like the rest of us, a YETI might be overkill.
6. They have a cooler for every adventure
You name it, YETI has it. It doesn't matter if you're headed out on a seven-day rafting trip or to a concert at Red Rocks – YETI has something for every occasion.
Their 48 Wheeled Cooler is ideal for a day at the beach or spent dancing at a music festival. It'll carry everything you'll need for a day in the sun while also keeping things cool. The Tundra 105 will ensure all your perishable foods will stay fresh while on your two-week road trip across the country. It even holds wine bottles standing upright for a night-cap after a long day of driving.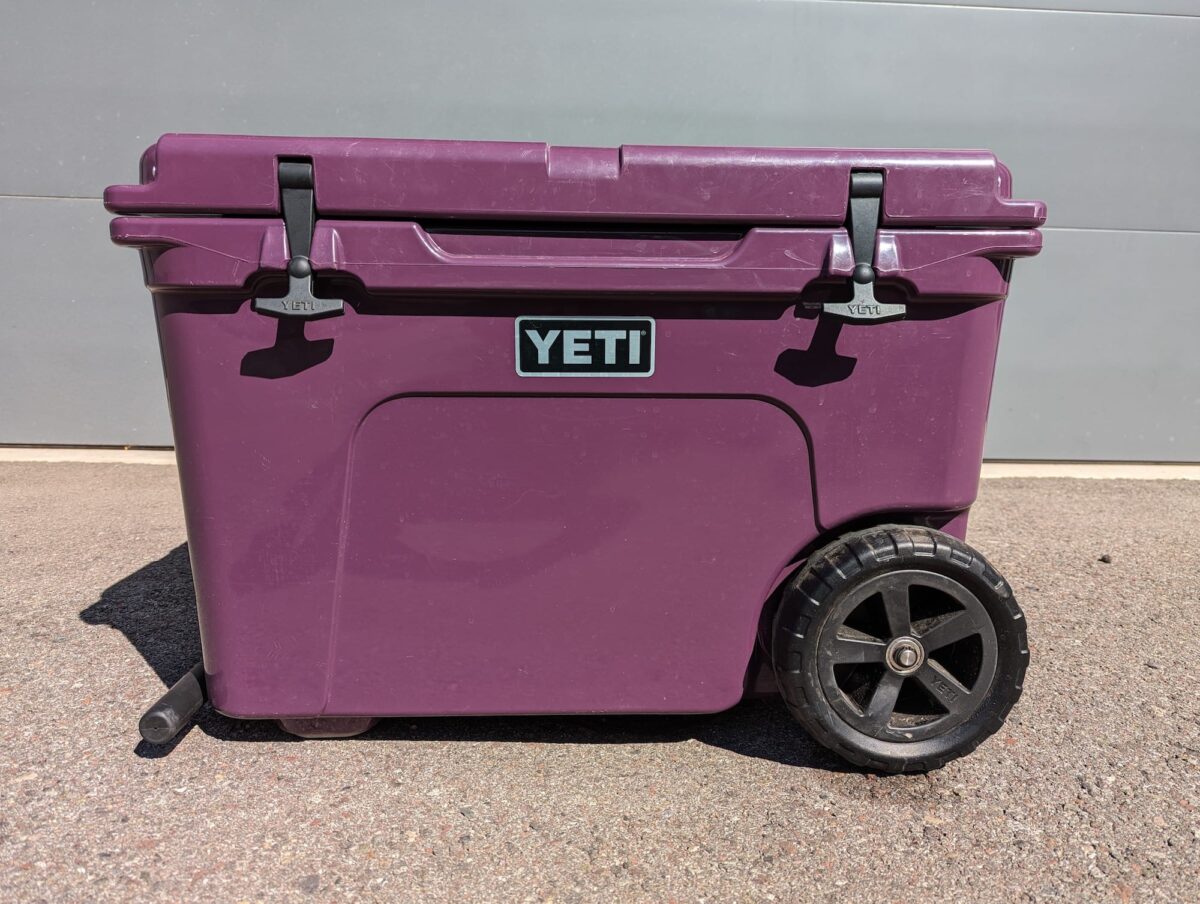 The M20 Soft Backpack Cooler allows adventurers to bring some of their favorite cold beverages to the backcountry. If a day at the park is more your style, then the Hopper Flip 8 Soft Cooler is your cooler-of-choice. YETI even makes a lunch box sized cooler perfect for keeping your cold cut sandwich fresh for when the lunch bell rings.
Is it worth it? If you are a die-hard YETI fan, knowing that you have several size options is always a plus. However, many other brands have multiple sizes too.
Final Thoughts
YETI's origin came from the founding brothers' desire to create something "built for the serious outdoor enthusiast rather than for the mass-discount retailers." In other words, YETI coolers aren't built for the masses and the company's okay with that. They understand (and hear it firsthand) how many people think their old Igloo cooler does the job just fine.
They're concerned with making the best possible products that meet the demands of outdoor enthusiasts with elevated needs. That's also not to say YETI can't work for anyone, but the people who see the most value in YETI coolers are often those in the company's target demographic.
Bottom line: If you see the value in a cooler by YETI, you're probably their target demographic.
YETI Cooler Alternatives
Because YETI is on the high end of the cooler spectrum, there are plenty of more affordable options. They may not have the same features and technology, but if you're simply looking for a cooler that'll hold ice for a weekend camping trip, here are solid alternatives:
You can also check out ROVR Products RollR Wheeled Cooler or RTIC coolers – they're priced similarly or slightly lower than YETIs, offer similar features, and still have solid user reviews. Or go for the Mercedes of coolers and get yourself a Dometic.
Explore More Outdoor Gear
Sign up for our free email to join thousands of readers getting epic travel, hiking, camping and gear ideas every week.
Was this article helpful?
---