We research, evaluate and select travel destinations based on a number of factors, including our writers' experience, user reviews and more. We may earn a commission when you book or purchase through our links. See our editorial policy to learn more.
---
Iconic homes, scenic beaches, and a history of diversity all make Oak Bluffs one of the most iconic summer destinations in New England. Here's what to do when you get there.
What was once "Cottage City," a seasonal retreat historically for Black tourists, is now a year-round retreat for anyone looking for seaside views and gorgeous island living. It's not the stuffy Martha's Vineyard vibe you'd expect, and instead, there's a welcoming sense of inclusivity that dates back to the town's heyday.
It helps that Oak Bluffs is home to the island's largest marina, where a spring break-like energy flows on summer weekends, and throngs of visitors and locals alike head to popular waterside bars and restaurants.
There are tons of ways to get to the island, including The Steamship Authority, Hy-Line Cruises, and Seastreak ferries. Once you've arrived, here are 11 of the best things to do in Oak Bluffs to make the most of your visit.
1. Take a Ride on the Flying Horses Carousel
Built in 1876, the Flying Horses Carousel called Coney Island home before being moved to Oak Bluffs in 1884, and today it's the oldest platform carousel still in operation. It's one of the first sights to see off the ferry, and if you're traveling with kids, it's a great way to kick off your island visit.
The ride's carved wood horses with glass eyes and horsehair manes make this one of the more interesting carousels around, and the brass ring game gives kids something to do during the ride. The building gets hot and crowded in the summer, so don't expect a comfortable stay in line, but it's worth it to ride a piece of Americana history.
2. Take a Stroll at Ocean Park
You can catch Ocean Park's iconic bandstand and serene grassy area from the ferry, and up close it's even more peaceful. Benches and walking paths make the park an excellent place to unwind between shopping and eating, and the ocean views over the beach make the park a must-visit for photo-ops.
To the south, restored Victorian-style homes (like the Corbin Norton House) line Ocean Park, making it easy to imagine why this was such a popular summer spot back in the 1800s. Some things never change.
Related read: The 6 Best Scenic Byways to Fully Experience Massachusetts
3. Get Some Sun at the Oak Bluffs Beaches
Hitting the beach in Oak Bluffs is easy: you can see the town beach from the Steamship Authority terminal, and it's a quick walk to the shore as soon as you land.
This beach in front of Ocean Park is the easiest to visit, but there's also Inkwell Beach between two rock jetties just south of the town beach. Inkwell's an interesting, historically Black beach that was a small haven for the Vineyard's early African American tourists, and was included in Green Book travel guides.
Finally, on the west side of Oak Bluffs is Eastville Point Beach, a small, rocky beach that's perfect for watching sunsets, local fishermen, and boats coming in and out of Vineyard Haven Harbor.
4. Browse the Downtown Shops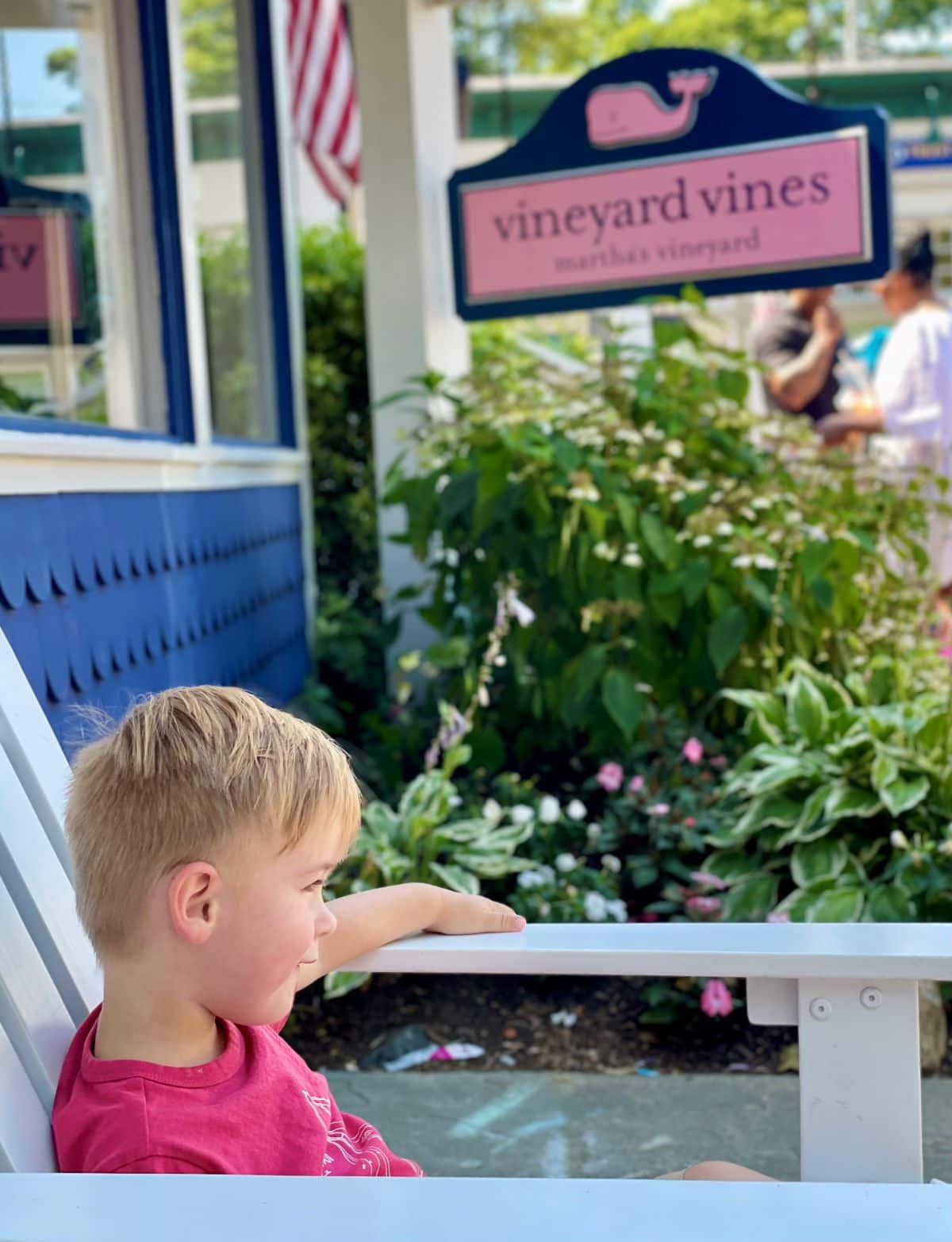 The main stretch down Circuit Avenue is home to tons of shops, some well-known, like The Black Dog and Vineyard Vines, and others that are more under the radar. There's The Corner Store for just about everything, and high-end souvenirs and apparel from shops like Island Outfitters and C'est La Vie.
Summer's best for shopping because some stores close up in the off-season, though summer weekends can get hot and crowded. Still, if you go to Oak Bluffs, you probably need to come home with something.
Related read: 10 Best Hikes in the Berkshire Mountains to Get Away From It All
5. Bite Into Delicious Backdoor Donuts
View this post on Instagram
Back Door Donuts isn't hyperbole: they literally sling donuts from the back door, and it gets the people going. During the day, the bakery out front sells delicious baked goods as expected, but when night hits (7 pm in the summer), back Door Donuts busts out their signature after-hours treats.
All the donuts here are good, but the apple fritter is in its own stratosphere. "Hard to say there's a better apple fritter anywhere in the country," said one Google review.
Their hours are seasonal, so be sure to check their Instagram for current hours.
6. Cool Down With Some Ice Cream
If you can't wait 'til evening to grab Back Door Donuts, consider ice cream to tide you over in the meantime. There's no shortage of ice cream options in Oak Bluffs – the hard part is figuring out which place to hit up.
Classic ice cream joints here include Mad Martha's Homemade Ice Cream, Ben & Bill's Chocolate Emporium, and Nauti Cow. There's frozen yogurt at Rosie's and more treats at the Big Dipper, as well as Vineyard's Best Ice Cream and Coffee Co. You really can't go wrong with any of them, but check out their menus online if you're looking for something specific.
Related read: 8 Unique Places to Stay Near Boston When You Need to Get Away
7. Hop On a Bike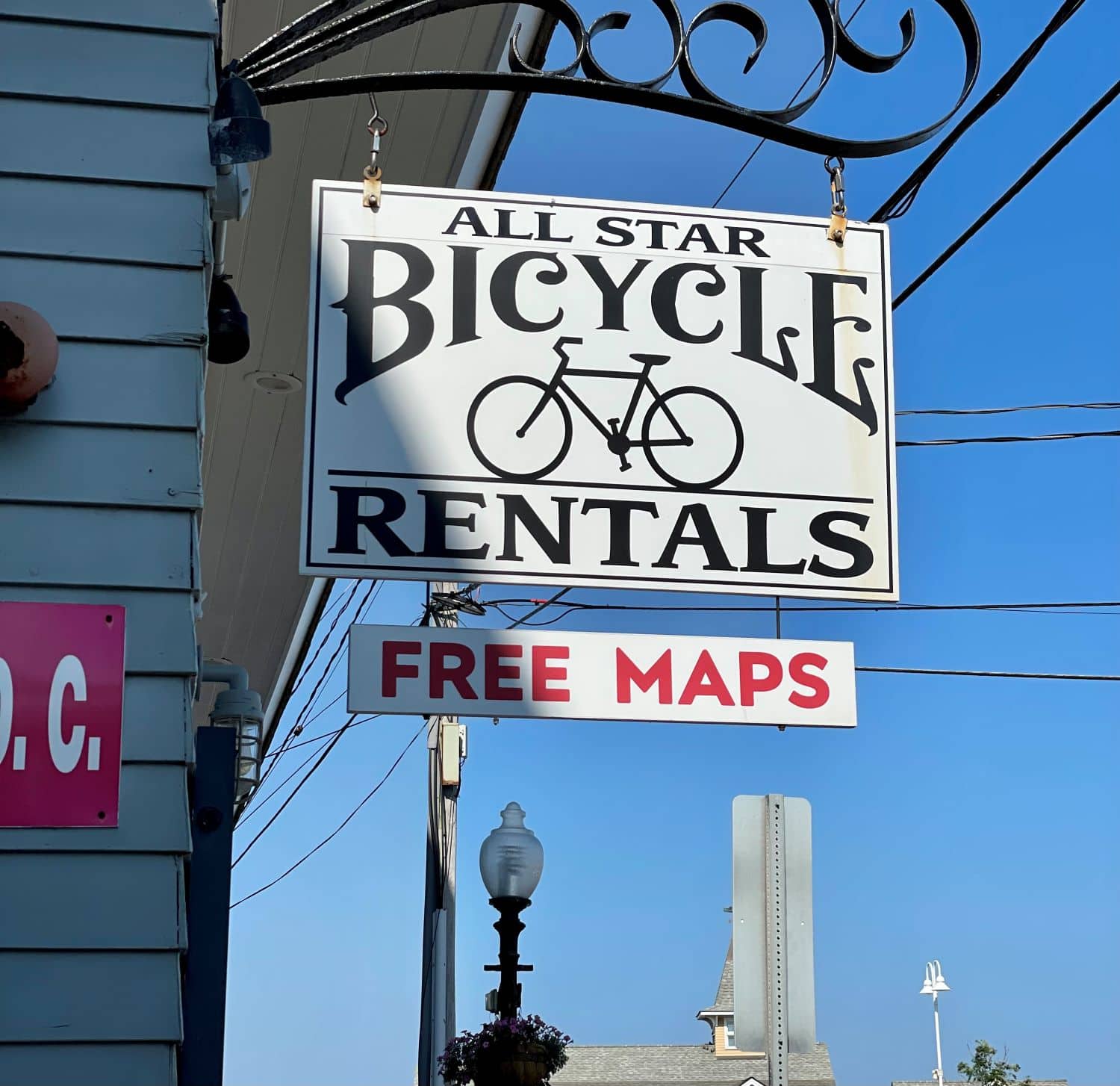 Like ice cream, bicycling is a classic pastime in Martha's Vineyard, and there are plenty of spots in Oak Bluffs to rent a bike or moped for the day. Check out All Star Martha's Vineyard Bike Rentals or Anderson's Bike Rentals, or a handful of other rental shops nearby.
Once you're in the saddle, there are a few loops and roads you can take in the Oak Bluffs area, as well as a longer trip down to Edgartown via Beach Road, where you'll pass by the infamous "Jaws Bridge" from the film and Joseph Sylvia State Beach.
8. Visit Island Spirit Kayak
View this post on Instagram
Island Spirit Kayak offers several kayak and stand-up paddleboard tours that focus on enjoying the island environment while also learning about it. "The guide taught us how to safely catch baby horseshoe crabs, recognize endangered birds, and distinguish different species of clams," said one Google review.
They offer traditional day-time tours in Sengekontacket Pond and come night-time, Island Spirit hosts glow tours on glass-bottom kayaks and paddle boards that bring the pond's biology to life at night. And if you want to do your own thing, they offer rentals from three hours to three months and deliver the goods anywhere on the island.
Related read: 10 Massachusetts Cabins for Getting Lost in the Wilderness
9. Experience History at the East Chop Lighthouse
In 1869 the East Chop Light was built to help guide ships into Vineyard Sound, lighting the way for many on dark nights and foggy mornings. The original wooden lighthouse was destroyed in a fire, but the iron house built in 1878 still stands today.
It's a cool place to hang out north of town, and the museum offers rotating events and exhibitions throughout the year. To get there, follow Chop Drive up to Telegraph Hill.
10. Have a Swashbuckling Adventure at Pirate Adventures Martha's Vineyard
View this post on Instagram
If you're bringing kids to the Vineyard, spice things up for 'em with Pirate Adventures, a 90-minute sailing experience that includes nautical mayhem worthy of Jack Sparrow himself.
It's one of the highest-rated tours on the island for a reason, and the crew's 40-foot Sea Gypsy X is more than capable of handling even the rowdiest of buccaneers. During summer they sail up to three times a day, four days a week, and also offer private charters, sunset cruises, and birthday parties.
If your kids are anything like ours, pirate ships are up there with excavators and monster trucks on the cool vehicle scale, making Pirate Adventures one of the coolest kid-friendly things to do in Oak Bluffs.
Related read: 10 Chill Romantic Getaways in Massachusetts
11. Catch a Fish With The Skipper of Oak Bluffs
View this post on Instagram
If you can't be a pirate, the next best thing is a fishing expert, which you can be on the Skipper of Oak Bluffs. For more than 30 years, the Skipper has hosted fishing charters around Martha's Vineyard in search of sea bass, fluke, and other local fish.
A typical fishing charter is 4 hours, offered twice a day in summer and once a day in spring and fall. The Skipper also offers private charters, sunset trips, and marine life trips along with the Felix Neck Wildlife Sanctuary.
No matter what your itinerary is, you're in for a good time. "The captain and mate aboard the skipper made our trip one of the best days I've had on the water by far," said one Google review.
Explore New England
Get epic travel ideas delivered to your inbox with Weekend Wanderer, our newsletter inspiring more than 10,000 readers every week.
---