Lincoln City, Oregon is a coastal beach town the entire family will enjoy — but it has much more than just beautiful beaches.
There's a wide assortment of things to do in Lincoln City both indoors and outdoors. While the beach, forest trails, and golf resorts are great sources for year-round entertainment, there are also plenty of fun things to do inside when winter storms reign supreme.
Lincoln City is a popular destination for Oregon residents and out-of-state visitors alike. The scenic coastal drive along Highway 101 attracts tourists from all over the world, and several small highways connect Lincoln City directly to the state's urban hubs of Portland, Salem, and Corvallis.
There are plenty of reasons to make Lincoln City the spot for your next PNW trip. While the list below certainly ins't exhaustive, it should be a great start for planning the best things to do in Lincoln City.
Lincoln City's Best Outdoor Activities
When the sun is shining, Lincoln City and the surrounding ares are wonderful places to explore. Ready to get out there? Here are some of the most popular outdoor things to do in Lincoln City.
1. Walk the Beaches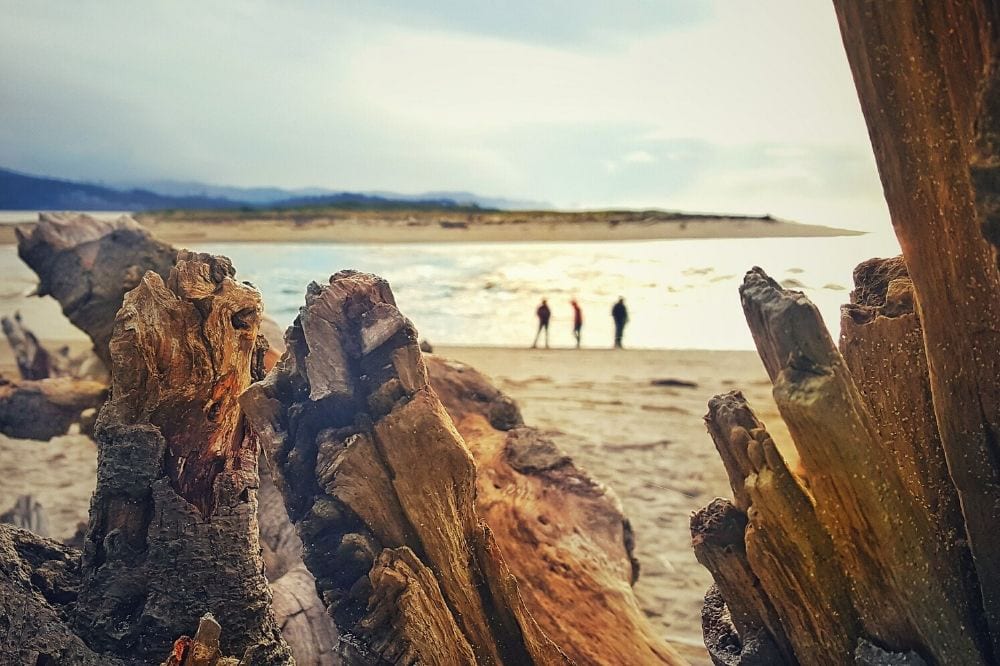 Not to state the obvious, but if you're heading to the coast, it's likely you'll want to visit the beach at some point during your stay. Lucky for you, Lincoln City is home to long stretches of oceanside and bayside beaches to roam.
The most popular access point is the D River Recreation Site  in the center of town. There, the D River (which holds the title of the world's shortest river) pours into the Pacific and there are miles of sandy beaches to explore.
Another popular spot is at the Siletz Bay Pier, where a promenade of restaurants and snack shops coalesce into a secondary beachside downtown area. Plenty of driftwood washes ashore here, which many people use to build bonfires in the sand.
2. Clam in Siletz Bay
You can find loads of clams in Siletz Bay, and it's one of the most fun and accessible places to clam on the coast.
All you need is a bucket, a shellfish license, and some determination. Acres upon acres of sandy bay bottom become accessible at low tide. You can find softshell, razor, and purple varnish clams in the area. The town even offers free clamming tours so an expert can show you how to clam, perfect for those not exactly sure what they're doing.
Related Read: 11 Awe-Inspiring Glamping Spots in Oregon
3. Hike to God's Thumb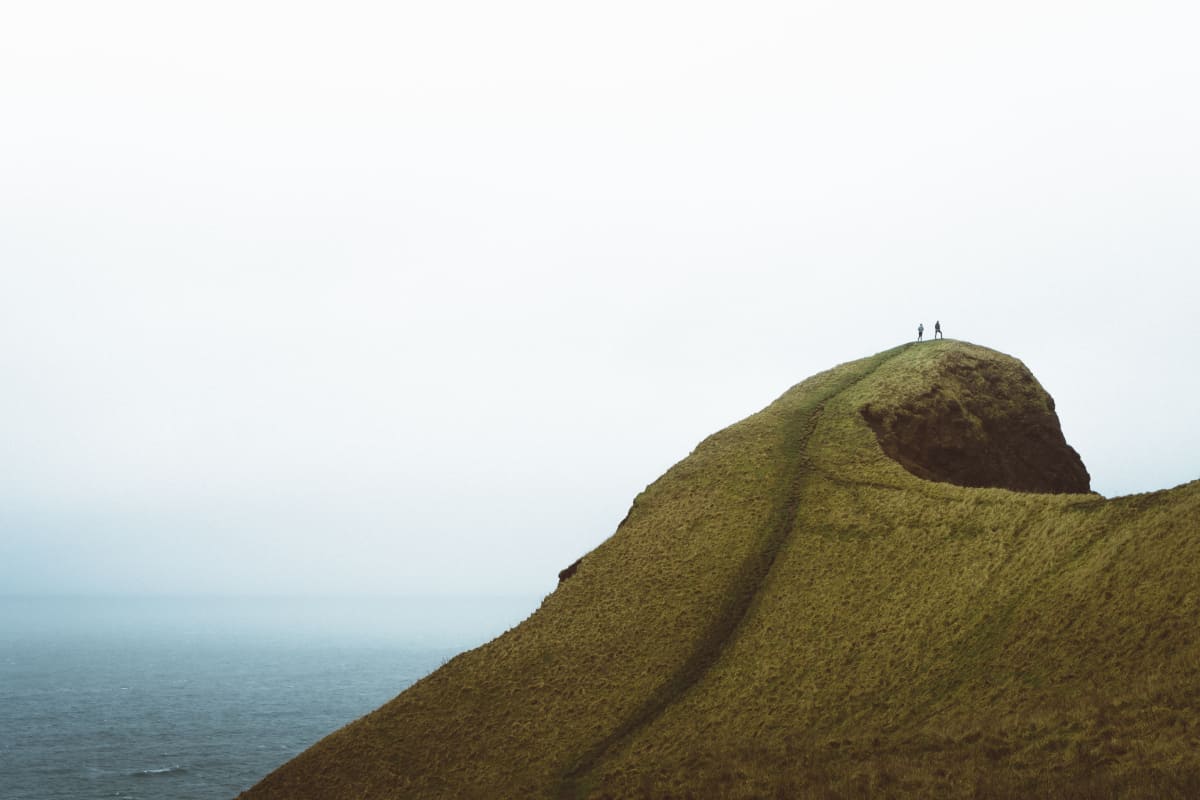 There are multiple open spaces throughout Lincoln City packed with trails, but the most rewarding trails are those at The Knoll Open Space at the northern reaches of the Roads End neighborhood.
The Knoll itself is an awesome destination. It's a hilltop meadow that overlooks Lincoln City and the beaches below. God's Thumb is a rocky, grass-covered outcropping below the Knoll where the best selfies are taken, though it can be a bit treacherous, especially when it's wet. It's easy to take amazing photos here, and it's quite obvious how the small hill got it's name. Hiking here is one of the most popular things to do in Lincoln City for first-time visitors.
4. Treat Your Kids (or Inner Child)
There are a multitude of activities for the young and young at heart to enjoy across Lincoln City. The local Dreamland Skatepark is a great place for young-in's to burn off excess energy, Game Over arcade is loaded with new and classic games that everyone in the family can enjoy (yes, that's technically indoors), and kite flying is a popular summertime beach activity.
There's even an annual kite festival that takes place at the D River beach access area, during which time the sky is filled with colorful kites of all shapes and sizes. Of course, there are several spots to purchase kites for all skill levels in town.
5. Hike to Drift Creek Falls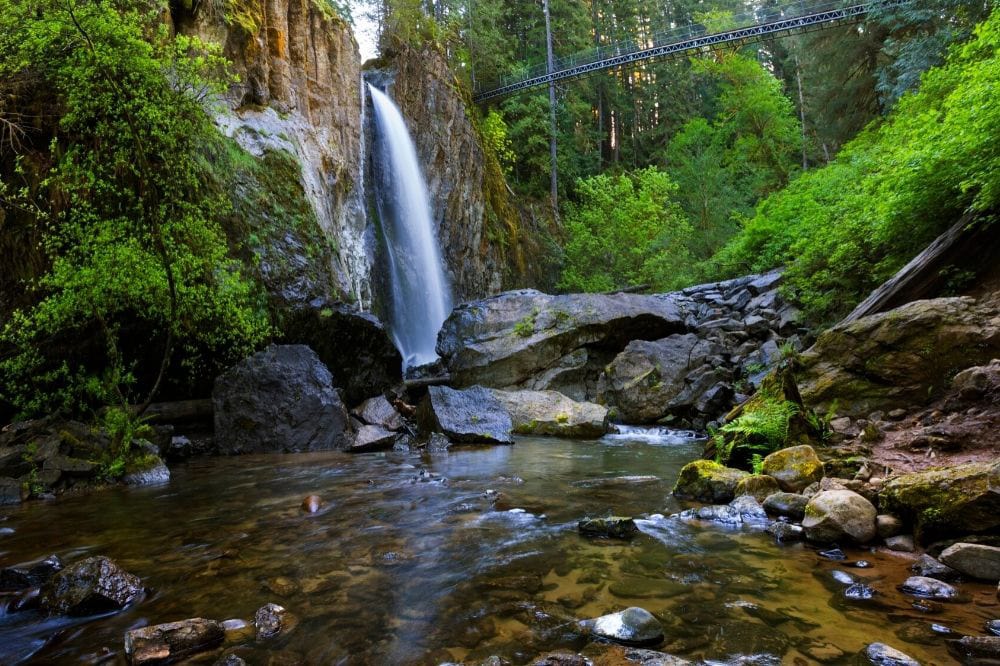 You'll find Drift Creek Falls down the backroads behind town in the Oregon Coast Range. As long as there's no snow, just about any vehicle can make it there, but you'll traverse several gravel roads to reach the trailhead.
The trail itself, though, is quite gentle and exceptionally rewarding. This three-mile out-and-back route leads to the powerful Drift Creek Falls, best viewed from the elaborate suspension bridge above the falls or from the base below. This is one of the top waterfall hikes in Oregon.
6. Go Whale Watching at Depoe Bay
Depoe Bay is a cute seaside town only a few minutes south of Lincoln City and is the perfect place to spot some whales. While there are charter boats available for visitors who want to see these beautiful behemoths up close, it's absolutely possible to see them from the observation points in town.
The great thing is that whale watch is a year-round event in Depoe Bay. The yearly migration of gray whales to and from the Bering Strait makes the winter the best time for whale watching, but there are resident whales that hang around the area throughout the year, too. If you're lucky, you may even spot a humpback or blue whale passing through.
7. Hit Up the Golf Links at Salishan or Chinook Winds
At the far ends of town lie the area's two preeminent golfing locations. To the south is Salishan Resort, with a selection of links with ocean views and fast greens, and to the north is Chinook Winds Golf Resort, which is a great spot to spend a day on either the front or back nine. It has great food and a large selection of local draft beers.
8. Kayak or Fish at Devils Lake
Devil's Lake rivals Siletz Bay in bot size and fishing opportunities. Both are great for kayaking and boating as long as the coastal winds remain calm. Trout, bass, and carp are common year-round resident fish, and the salmon show up in large numbers across the area when their seasonal runs begin. There are multiple parks around the lake as well if you'd prefer to spend your time on land. Don't forget to buy your fishing license online first.
9. Hang 10, Bro
Lincoln City is a hidden gem for surfers. Most of the beaches have your typical Pacific coast waves ideal for beginners and intermediates, but at Nelscott Reef,  the waves can get to five stories tall during winter. Whether you want to learn or simply watch, this is the place to be on the Oregon coast. Visit one of the several local surf shops to get the details on when and where to catch some waves or book a lesson.
10. See the Coastal Headlands Rainforest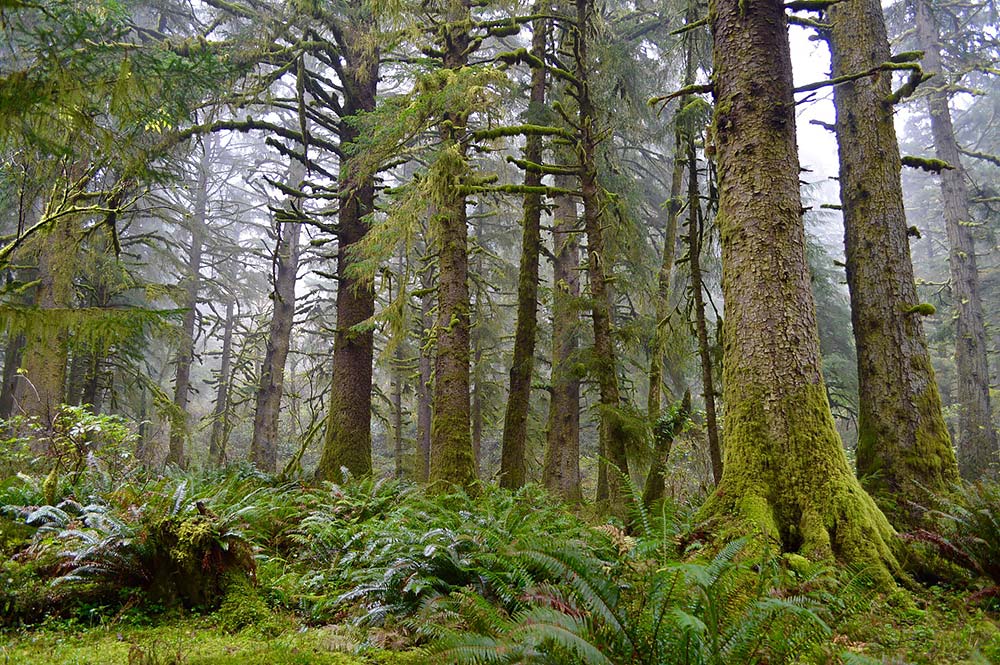 There are several trails that cross Cascade Head and guide hikers through undisturbed temperate rainforest and over wildflower-strewn meadows. As if that weren't enough, most trails lead to coastal cliffside viewpoints overlooking the Pacific Ocean and Salmon River Estuary. It's a hiker's dream.
As both a nature and marine reserve, there are restrictions in place to protect the flora and fauna. Some trails are closed at certain times of year to protect the wildlife, off-trail exploration is prohibited, and dogs are not allowed. However, hikers who follow the rules are treated to some of the most breathtaking scenery on the entire Pacific Coast.
Lincoln City's Best Indoor Activities
Whether it's the seasonal rains, the coastal breezes, or a simple desire to experience some of that famously tasty PNW seafood, you'll be happy to hear that there are many great things to do in Lincoln City indoors, too.
11. Indulge in Local Seafood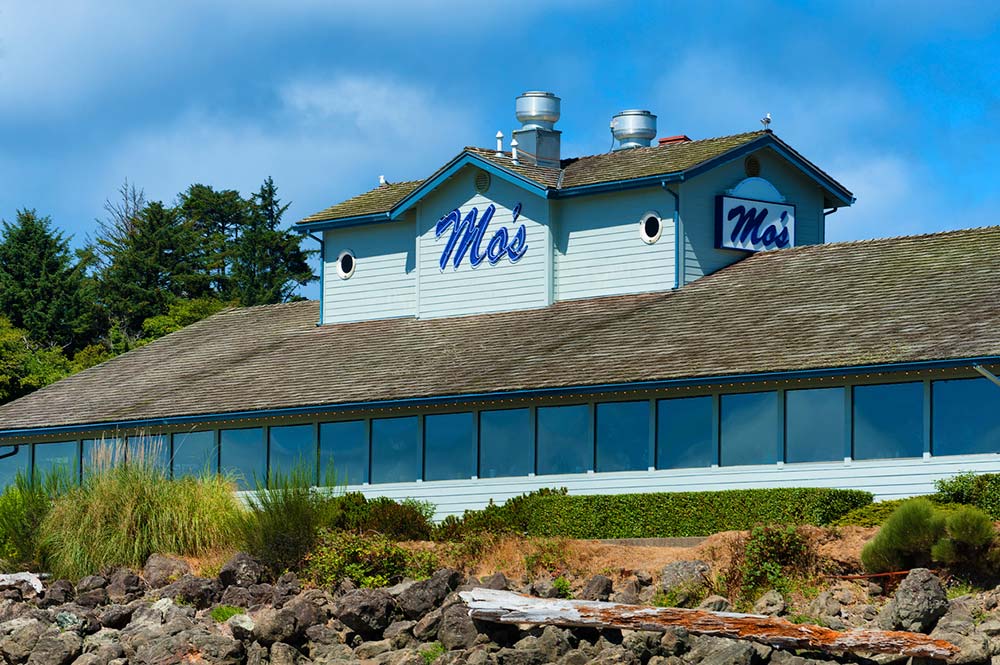 Everywhere you wander in Lincoln City you're bound to see someone serving up some seafood. Barnacle Bill's Market, Kyllo's Grill, The Blackfish Cafe, and Tidal Raves are your best picks for high-end dining.
For a relaxed family-friendly atmosphere, check out Mo's Restaurant at the pier. J's Fish & Chips and Dory Cove are where to get your fish and chips or chowder fix. If it's oysters you're after, stop on in Shuckers Oyster Bar and treat yourself to their 24-piece oyster platter. For sushi, you'd be hard-pressed to find any place better in Oregon than Yatai Sushi.
12. Try Your Luck at the Casinos
Chinook Winds is a mid-sized casino and event center owned and operated by the local Siletz Tribe. Here, you'll find an enticing mix of entertainment options, oceanside lodging, and some good food. The Sunday brunch buffet is an experience you shouldn't miss.
Outside of town, toward Portland and Salem, is the Spirit Mountain Casino. This is a larger and more lively casino resort operated by the Confederated Tribes of Grand Ronde. Of course, you'll find dining and gambling, but the casino also has a nightclub and occasional stage performances and touring bands.
13. Take a Trip to the Aquarium
A half-hour south from Lincoln City is another fantastic coastal Oregon town called Newport where you'll find the incredible Oregon Coast Aquarium and Hatfield Marine Science Center. They're top-notch facilities that the entire family will get a kick out of. While kids will obviously have a good time, it's fascinating for adults – it makes a great rainy-day date spot.
This large 23-acre aquarium marvelously showcases the biological diversity of the coastal Pacific Northwest. You can explore coastal caves, see above-ground bird aviaries, and stroll through sea lion, seal, and sea otter exhibits. And don't miss the deep ocean tanks, filled with sea creatures of all sizes.
Adjacent to the aquarium is Rogue Brewer's on the Bay where you can grab a flavorful pint, a hearty meal, and witness the brewing process of some of Oregon's most popular microbrews.
14. Shop 'Til You Drop
For some travelers, shopping is a required event for any vacation – and hey, who doesn't want a novelty clam-shaped coffee mug? There are a number of local knick-knack and antique shops for those interested in souvenirs, especially along the downtown strip. Lincoln City is also home to an outlet mall with a wide array of brand name outlet shops rife with great deals on high-quality products. So if you forgot hiking shoes or a waterproof jacket, just swing by there on your way out of town.
Explore More of Oregon
Sign up for the Territory Supply Newsletter and join thousands of readers getting epic travel ideas every week.
---