Planning a trip to the Grand Tetons, but only have one day? Worry no longer — here's your guide to the perfect day in Grand Teton National Park.
When you've only got one day in Grand Teton National Park, deciding what to do with your time can be overwhelming, especially when there are so many awesome things to see and do in the park.
In this list, you'll see a dozen ideas — pick and choose your favorites to craft your perfect adventure. Be sure to check the park maps in advance to plan how long it will take you to get from place to place.
One Day in Grand Teton: Easy Options
It's a vacation! There's no need to exhaust yourself (unless that's your jam, in which case, you do you!)
But if you want to see the sights and have a good time, you'll have plenty of options that don't involve sore muscles and tired lungs.
Related Read: Grand Teton National Park in Winter: Things to Do & Where to Stay
1. Visit the visitor centers.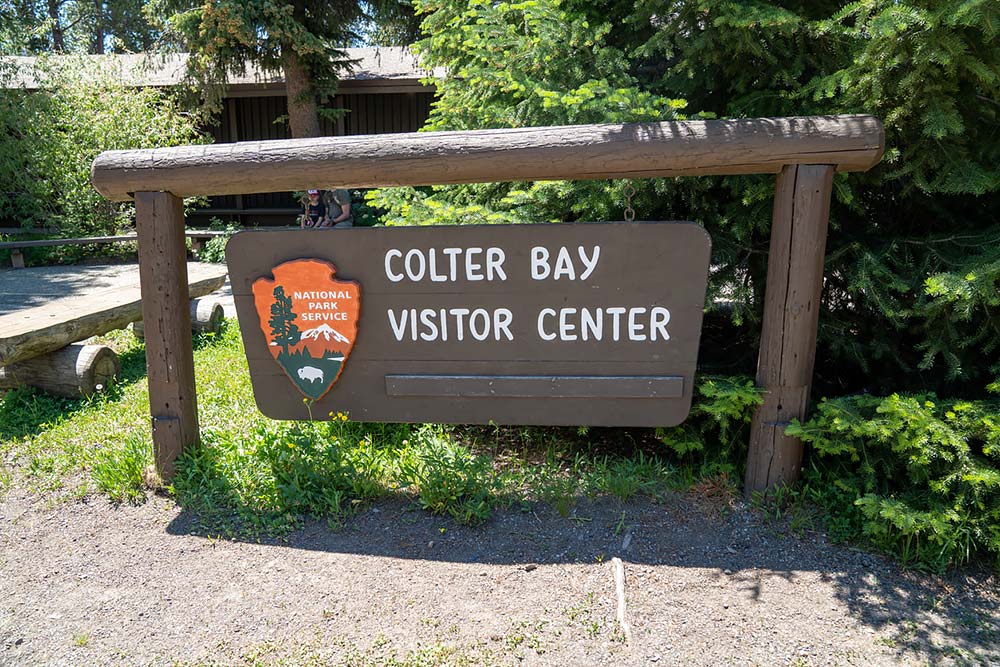 There are a total of six visitor and information centers spread across Grand Teton National Park, and there are several others in nearby places like Jackson Hole. You could easily spend an entire day talking to rangers and perusing the exhibits and displays.
The Craig Thomas Discovery & Visitor Center sits at the southern end of the park and is likely the first you'll see. Inside, you'll find local artwork, historical exhibits, and interactive displays along with a souvenir shop and friendly rangers.
You'll spot several other visitor hubs elsewhere around the park. The Jenny Lake Visitor Center and Colter Bay Visitor Center provide backpacking and boating permits and are excellent sources of information on the park and current conditions. You can't go wrong with a stop at a park visitor center, especially if you're a park passport stamp collector.
2. Observe the wildlife.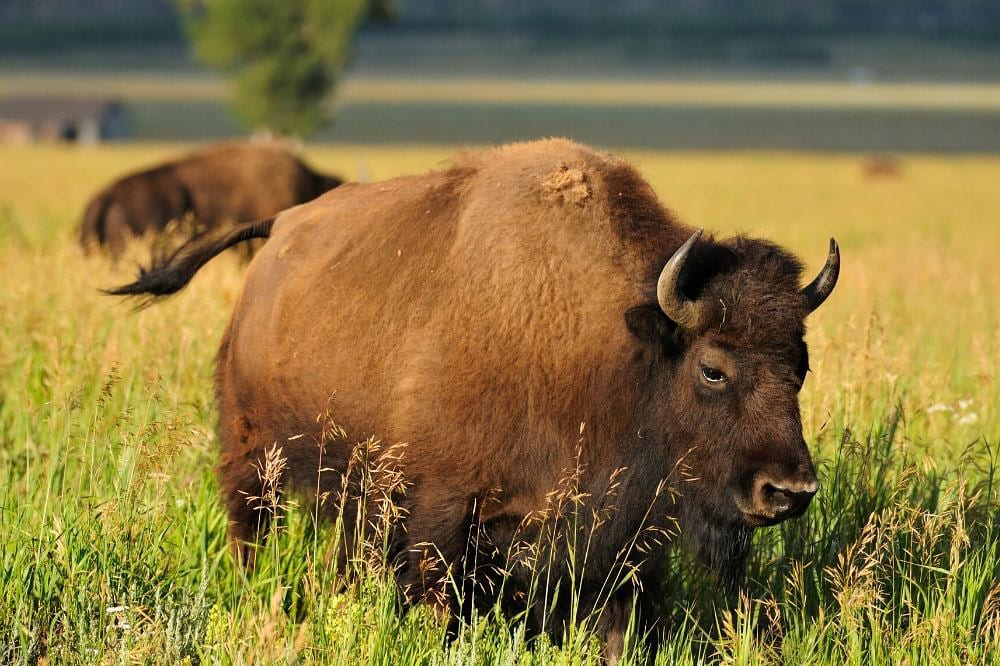 One of the most amazing aspects of the Tetons is the diversity of wildlife hidden within the mountain ranges, forests, and meadows. Spread throughout the park are numerous wildlife viewing areas, some of which you can drive to and some of which require a hike.
Oxbow Bend, Timbered Island, Cascade Canyon, and Blacktail Pond are a few of the notable viewing areas. Spots like these are where you're most likely to see grizzly and black bear, moose, pronghorn, elk, and a vast array of birds and other wildlife.
To find the best viewing areas during your visit be sure to talk with an on-site park ranger.
3. Go for a scenic drive.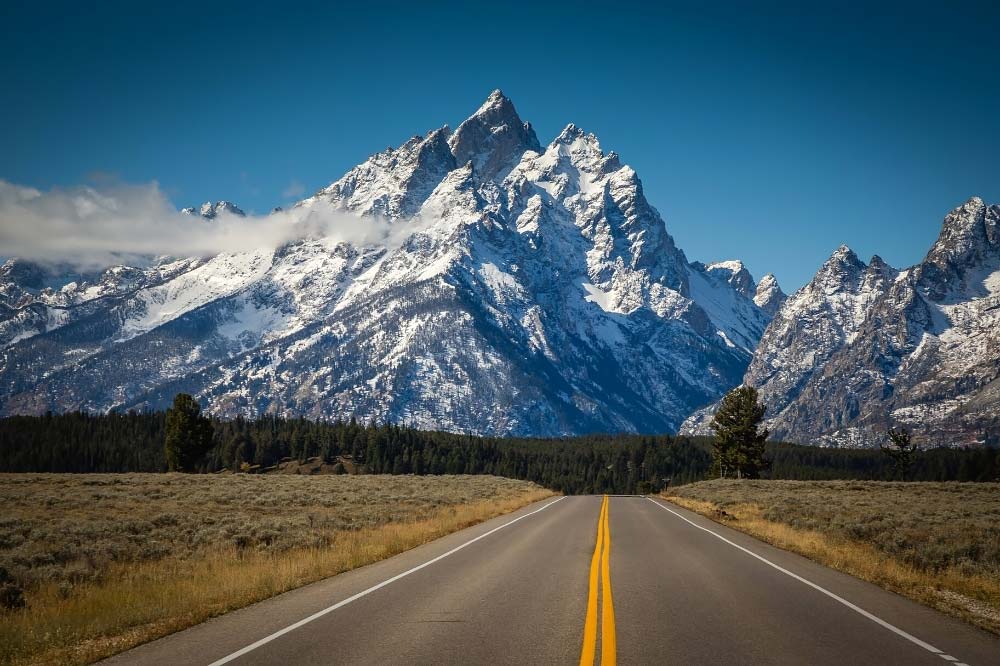 The majesty of the Grand Tetons is a special treat you can see from miles and miles away. While most any road in the area is sure to provide awesome views (and a chance to spot some wildlife), there are several noteworthy drives highly recommended for visitors looking for a gentle adventure.
The Jenny Lake Scenic Drive is easy to access if you're already inside the park and it is host to spectacular views of the park's namesake mountains. Signal Mountain Summit Road is a leisurely drive outside of the park that leads to panoramic mountaintop views, whereas Teton Park Road runs along the base of the mountains — and is also where you'll find many popular trailheads and meadows.
4. Tour Jackson Hole.
Jackson Hole is the Wyoming valley below the Grand Teton Range. It's a beautiful, pastoral setting with gobs of wild west history attached to it. You can delve deep into the local culture in the town of Jackson at the National Museum of Wildlife Art or the Jackson Hole Visitor Center.
A simple drive through the valley is one way to take it in, but there are plenty of activities near town, too. You can join in on the fun of the Jackson Hole Rodeo between Memorial Day and Labor Day, take a sleigh ride at the National Elk Refuge, or hit the slopes at Snow King Mountain. And don't forget to grab a beer at the Million Dollar Cowboy Bar, possibly Wyoming's most famous bar.
Want to get away from the crowds and get a little more intimate with the park? The suggestions below for what to do in Grand Teton National Park offer a bit more adventure but don't require you to be a backcountry pro.
Related Read: 9 Epic Glamping Sites Near Yellowstone National Park
One Day in Grand Teton: Advanced Options
5. Hike the frontcountry.
The most basic of all ways to get upfront and personal with the mountains is to hike them. There are over 200 miles of trails to explore in Grand Teton National Park. While many of these travel deep into the backcountry, there are plenty that stick close to the rivers and lakes that you're used to. (TLC, anyone?)
Jenny Lake Trail and Hidden Falls Trail are two popular options for beginners that aren't far from area visitor centers and parking lots. Those looking to forge further will get a kick out of hikes like the Phelps Lake Trail or the trek up to Surprise Lake.
6. Boat or fish at a scenic lake.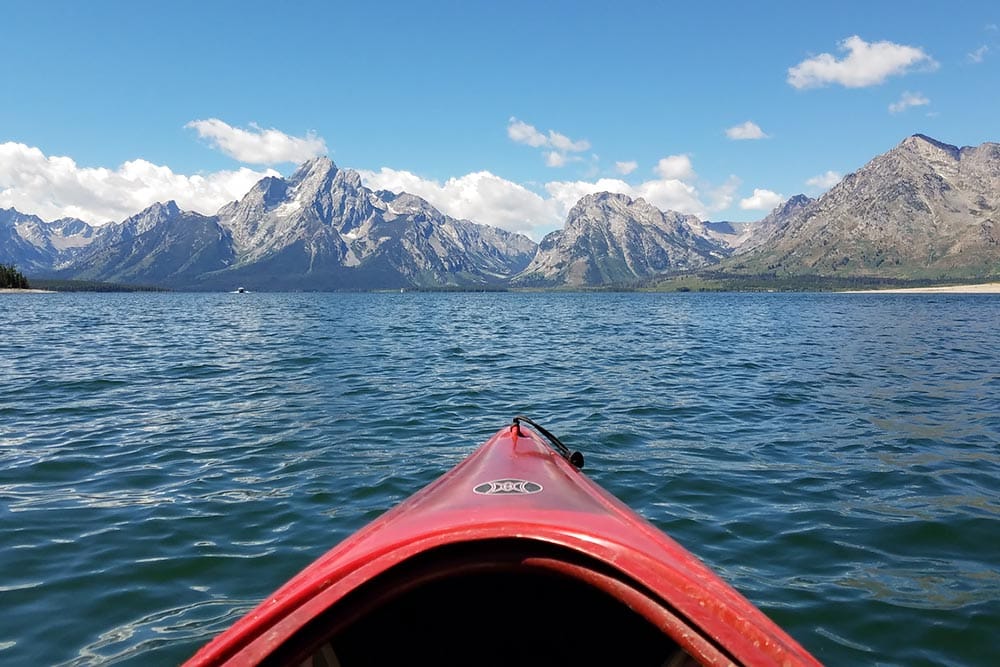 There's world-class fishing in the national park; specifically, wherever the infamous Snake River flows. You'll find that the popular fishing points are staked out and claimed by fishers early in the day, so be sure to get up early to get a spot.
The Snake River's many branching channels pose a challenge for the inexperienced—hazardous rapids and debris can be difficult for boats to navigate as well.
However, many of the park's lakes are easy places to kayak, swim, and boat. You'll want to check with the ranger station to make sure you have the required permits before you get in the water.
7. Bike the park.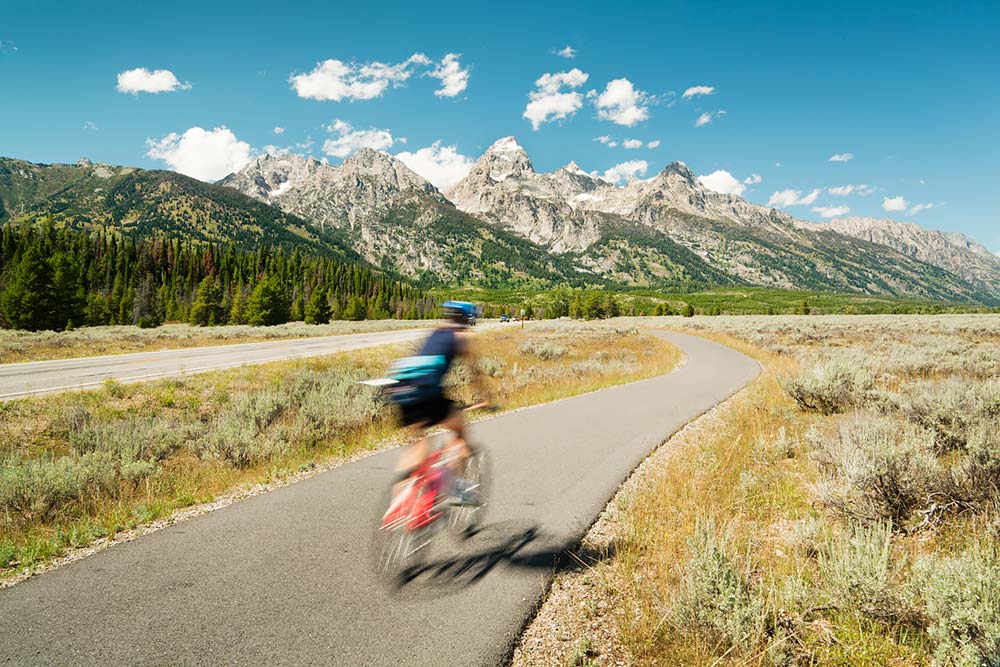 Bicycling is allowed on all paved roads and some gravel roads in the park, and there are also multi-use paths cyclists can use. The pathways connect with trails outside the park and across Teton County.
What better way to take in the enormity and beauty of the Tetons than to cycle the winding pathways at their base? With every breath, you'll fill your lungs with fresh mountain air – and the constant views of snow-capped mountain vistas are sure to keep a smile on your face.
8. Schedule a guided tour or trip.
Why bother planning every step of your adventure, mapping out all of the hidden gems you've uncovered during your hours of research, and purchasing all of the needed equipment when you can pay someone else to all that for you instead?
For any type of Grand Teton expedition you can dream up, there's an expert tour guide who can handle the paperwork for you. From fishing expeditions to river floats and backpacking trips, there's a whole host of local guides who are licensed to provide visitor activities in Grand Teton National Park. Tours can be as laid-back or as active as you'd like.
If you've had your heart set on exploring the depths of the Tetons for some time now, check out the things to do in Grand Teton below to make this an adventure you'll never forget.
9. Squeeze in a long hike.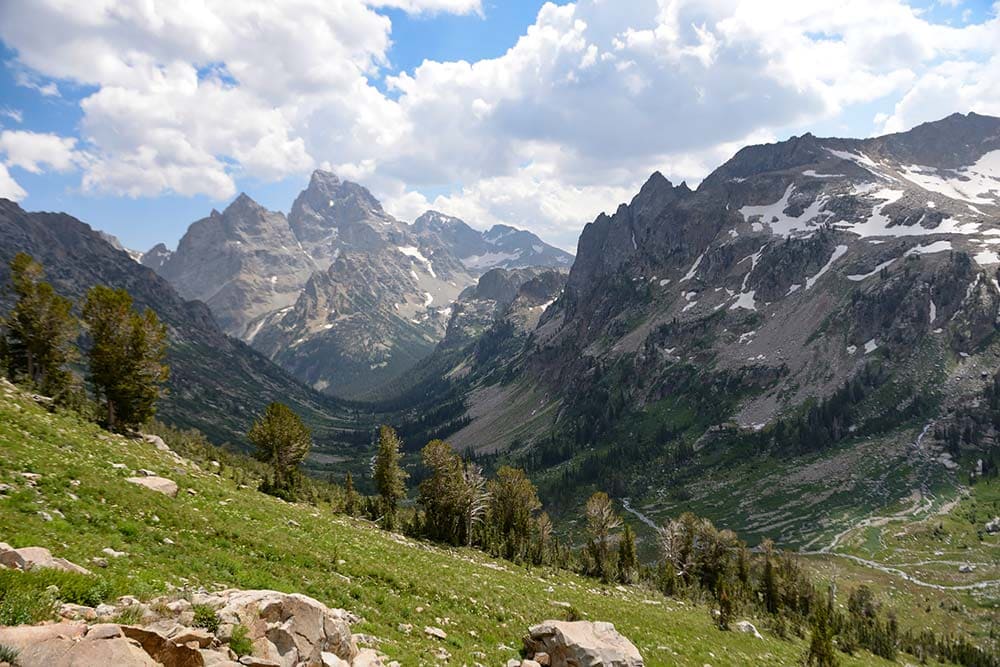 The obvious first step to "getting out there" is, well, to get out there. To fit this into your day, you're going to have to start early, so set your self up for success with a solid game plan to make sure you're in and out on schedule.
The 40-mile Teton Crest Trail sets the stage for the ultimate expedition in the park, but you don't have to be that extreme if you're short on time or strength.
Death Canyon to Patrol Cabin is a shorter out-and-back route that's amazing in its own right. Granite Canyon Trail is another calf-burner that'll satiate your wanderlust, at least for the day. Whatever path you choose, be sure to grab the necessary permits remain bear aware while you're out in the backcountry.
10. Rock climb to your heart's content.
The vertical rock faces of the Grand Teton peaks attract thousands of climbers and mountaineers every year who want to bag their summits. Whether you're interested in bouldering, trad climbing, or any other form of adrenaline-fueled rock climbing, there are many high-elevation spots to choose from.
The series of rocky ridges and towers west of Disappointment Peak at Garnet Canyon are a good place to start. The area is popular with climbers for its exceptional rock quality, but technical climbers will need to grab a permit to climb the canyon during the summer months.
11. Seek solitude with snowshoes or skis.
Few people visit Grand Teton National Park during the winter, and even fewer are bold enough to traverse its snow-covered landscape. While the groomed slopes at Teton Village will be teeming with downhill skiers and snowboarders, you're unlikely to see anyone else in the backcountry.
Fortunately, you don't even have to go that far. The snowshoeing and cross-country ski routes along popular summer areas like Jenny Lake can also feel serene and secluded, even if you're only a mile out.
12. Raft the whitewater of the Snake River.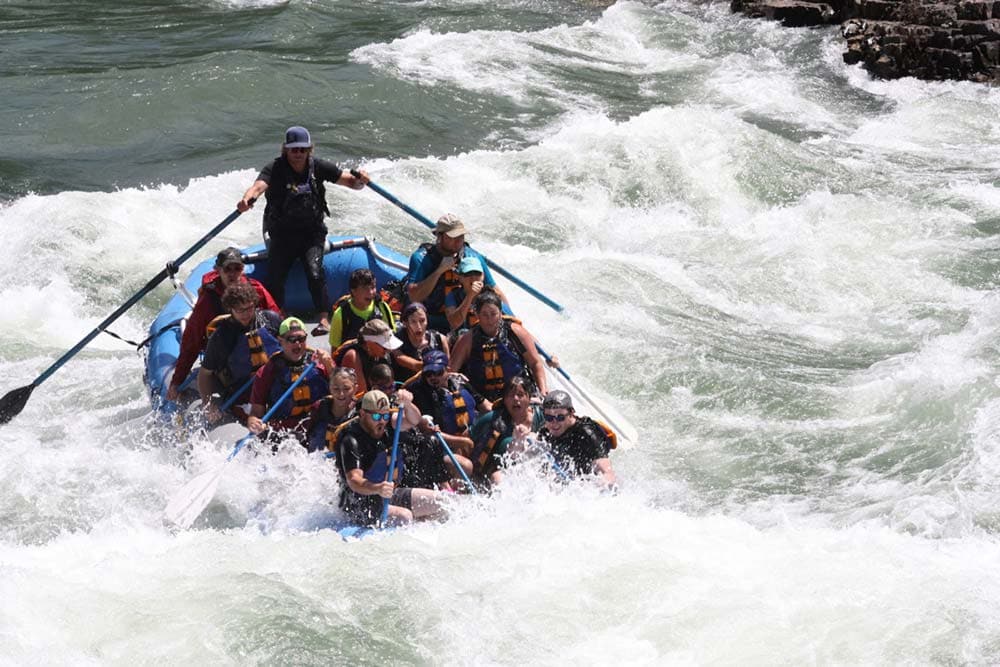 While there are plenty of popular guided tours along the gentler channels of the Snake River, experienced rafters can schedule a more challenging whitewater guided excursion, or opt to take on the rapids alone. Nearby Jackson Hole is home to numerous whitewater outfitters that can set you up with everything you need.
If you outfit yourself for a trip down the raging rapids, make sure you're prepared for any type of situation. The Snake River breaks into numerous branching channels at the edge of the park, and each blind bend can lead to its own set of unique and surprising challenges.
Explore More in Wyoming
Sign up for Weekend Wanderer, our free email newsletter offering thousands of readers epic travel and airbnb ideas every week.
---