Whether you're looking for a unique addition to your vacation plans or want some easy entertainment on a rainy day, Kansas City offers tons of free adventures.
Wander museums and cultural centers, treat yourself to sweeping views of the city and its rivers from observation decks downtown, hunt for your favorite public art installation, or discover why Kansas City earned the nickname "City of Fountains" — there's no shortage of free things to do.
Best of all, some of these destinations can even be reached for free thanks to the KC Street Car, which runs through downtown. Read on to discover 9 of the best free things to do in Kansas City, Missouri, perfect for all kinds of travelers.
1. Money Museum
Why you should go: Learn about how the government manages the US currency
Located in Midtown just south of the Liberty Memorial and Union Station, Kansas City's Money Museum is a perfect rainy-day activity. Enjoy the self-guided experience at your own pace as you make your way through interactive exhibits and special collections that teach you how the KC Federal Reserve processes millions of dollars each day. One exhibit even allows you to design your own currency.
The museum showcases a real gold bar worth $500,000, currency from around the world, and special coin collections, including Harry S. Truman's coin collection. Heads up, this free museum is closed on weekends and of course, bank holidays.
Related read: 9 Must-Hike Trails in Kansas City, Missouri
2. Observation Decks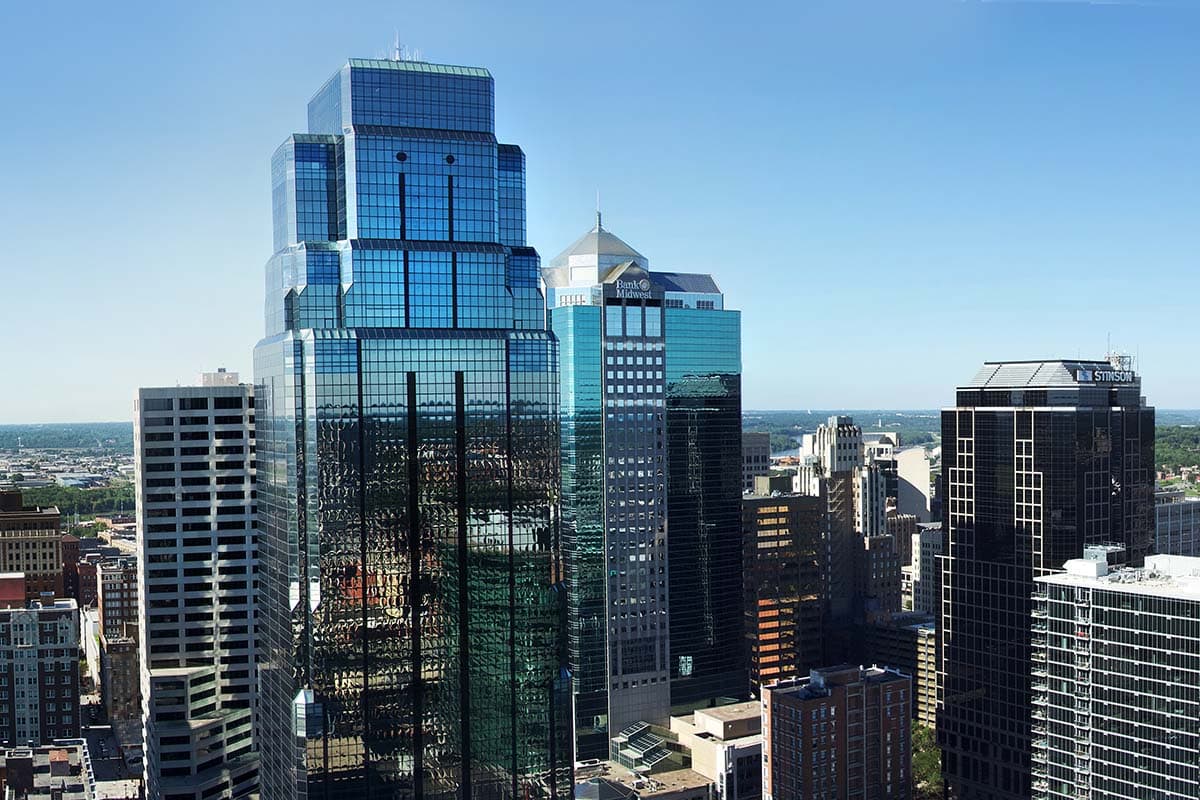 Why you should go: Best views in the city of the city
Admire the city from a new angle by experiencing the view from one of Kansas City's three free observation decks. The most popular, and highest, is located on the top floor of City Hall. This one requires a tour reservation, so book in advance — and tours are only available Mondays, Tuesdays, and Fridays. When you arrive, allow extra time to go through security and make sure all adults in your party have their government-issued IDs handy. The panoramic views of the city from the 30th floor are well worth the hassle of setting up a tour.
For a more spontaneous rooftop adventure, head to Rooftop Park, located on the top level of the parking garage next to Cosentino's in the Power & Light District. The elevated park features all the amenities you're used to, like trees, park benches, a grassy lawn, and epic views of downtown.
The Rooftop Terrace on the fifth floor of the Central Branch of the KC Public Library is another great place to kick back and appreciate the city. Piece together a self-guided tour by reading the plaques that line the terrace. There's even a ginormous chess set to play around with as you take in the views.
Pro tip: All of these rooftop destinations are accessible via the KC Streetcar so you don't have to worry about parking.
3. Bruce R. Watkins Cultural Heritage Center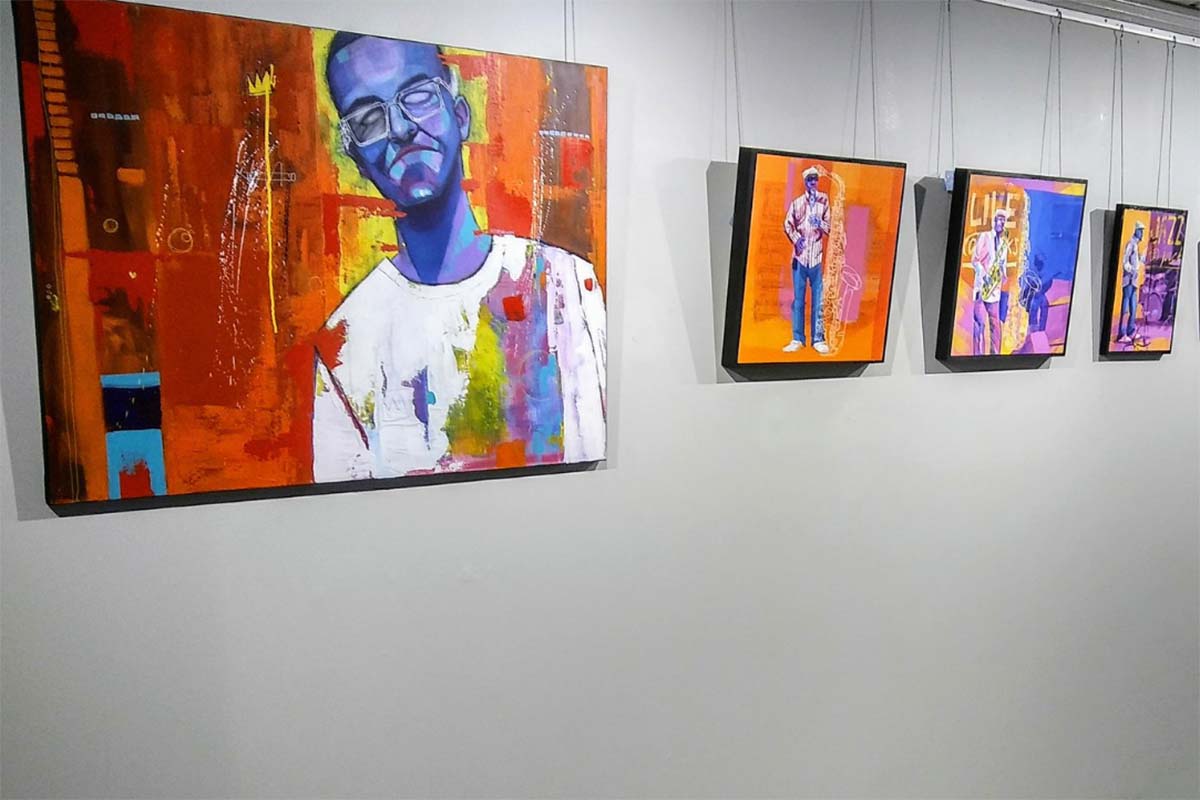 Why you should go: Learn about past and present contributions of African Americans in Kansas City
Named after Kansas City's first African-American city councilman, the Bruce R. Watkins Cultural Heritage Center is bursting with art and artifacts for you to explore. Here you will find an auditorium, a children's area, and drawings, paintings, and sculptures created by local African-American artists. If rare book collections and historically significant pieces interest you, head to the Gertrude H. Keith Research Library to peruse its shelves. Once you finish on the ground level, head upstairs to appreciate the center's main gallery.
The center's attention to detail and aesthetically pleasing design extend beyond its walls.  After you finish inside the center, make your way outside to enjoy the rest of the Cultural Mall's grounds, which include Satchel Paige Stadium and the Spirit of Freedom Fountain, as well as an amphitheater and iris garden. The center is free and open Tuesday through Saturday.
Related Read: 6 Unique Places to Go Glamping in Missouri
4. Mural Hunting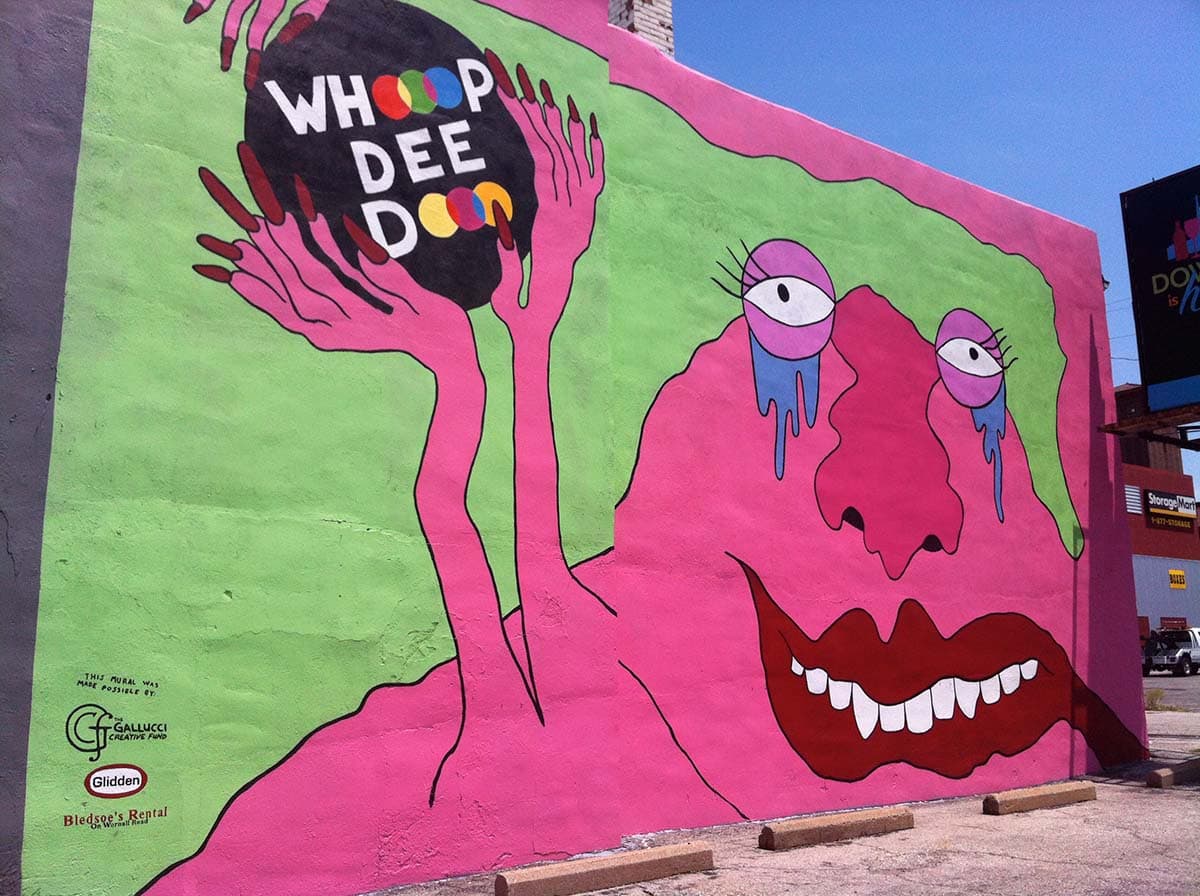 Why you should go: See different parts of the city via a self-guided mural tour
Address: Throughout Kansas City
Whether you want to admire street art, appreciate history, or just snap a selfie, Kansas City has over 200 murals around the metro area to check out. For history lovers, check out the Lewis and Clark Expedition mural on the south side of the River Market Antiques building off Independence Ave. A few blocks north at 3rd and Wyandotte, you will find the Town of Kansas in 1850 mural.
The 18th and Vine district showcases Kansas City's deep jazz history and its ties to the historic Negro Leagues. View the KC Monarchs team lined up along the Buck O'Neil Education and Research Center (formerly the Paseo YMCA) or check out Harmony on the Vine, a collaborative mural painted by the public on display in the atrium of the Kansas City Jazz Museum.
If you're looking to show off your love for Kansas City, head to these KC-themed murals: Kansas City, I'm So In Love at 2010 McGee Street on the Imagine That! Building (200 E 20th Street), #KCLoves at 1720 Main Street (climb the stairs to the top of the Barkley parking garage), and Love Kansas City at 421 Southwest Blvd on the Fox Equipment building.
SpraySeeMo Mural Festival has been held annually in Kansas City since 2017 and aims to grow Kansas City into a mural destination while encouraging people to explore their city through public art. As a result, the number of murals in the city has exploded in recent years.
5. Nelson-Atkins Museum of Art
Why you should go: Take a selfie with the infamous shuttlecocks
With more than 40,000 pieces of art, the Nelson-Atkins Museum of Art has something for everyone. During your visit, view the museum's well-known works, including Dorothea Lange's Migrant Mother photograph and Caravaggio's Saint John the Baptist in the Wilderness painting. Self-guided scavenger hunts, storytimes, and workshops also help make the museum super kid-friendly. The Nelson hosts several festivals annually including celebrations of Lunar New Year, Native American culture, Juneteenth, and Día de Los Muertos.
Once you've enjoyed the galleries, the fun continues outside. Explore the sculptures located around the south lawn, which extends across 47th Street all the way to Brush Creek. Pose with the famous Shuttlecocks sculptures, and test your luck in the triangular maze Glass Labyrinth. The Nelson is open Thursday through Monday, including Memorial and Labor days. You must reserve (free) tickets in advance online.
6. Fountain Hunting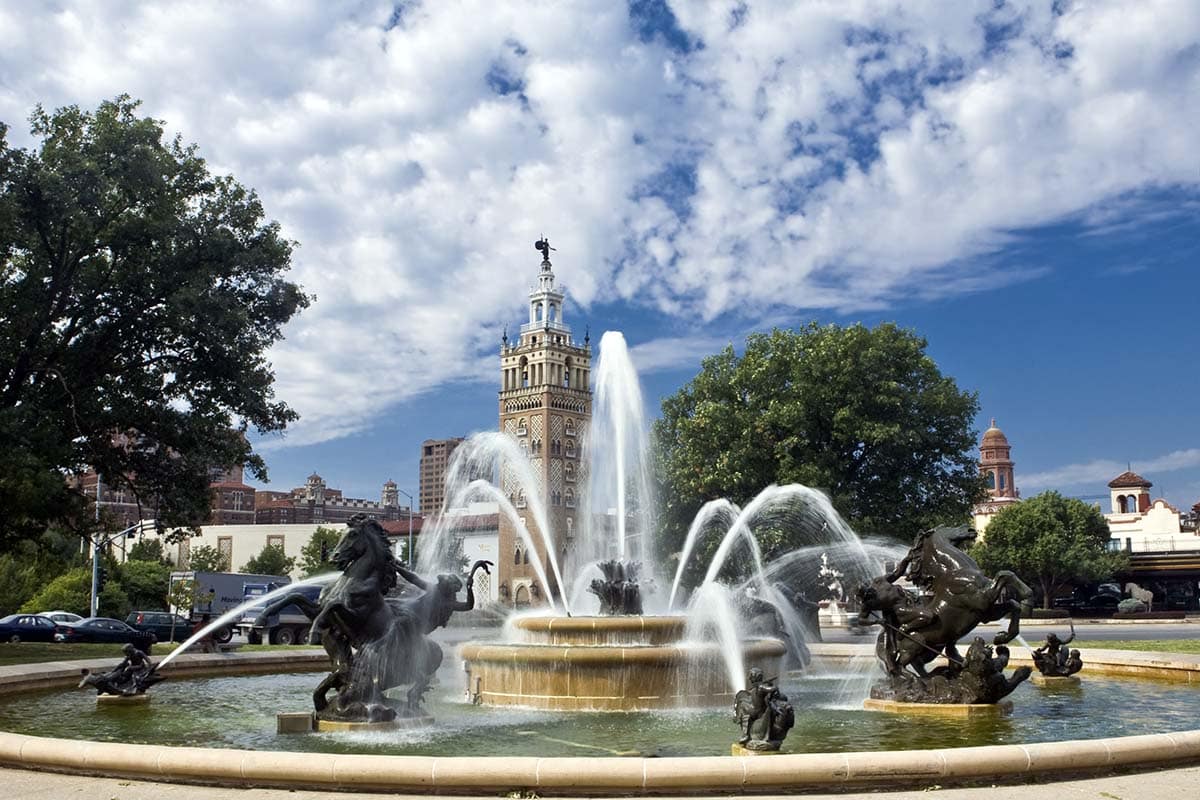 Why you should go: Learn firsthand why Kansas City is called the "City of Fountains"
Address: Throughout Kansas City
Quick history lesson: Inspired after returning home from a visit to Rome, the Rice family created the City of Fountains Foundation in the 1970s. Now, Kansas City has more than 200 registered fountains, and it's said that only Rome has more.
Here are a few special fountains you should check out during your visit: The J.C. Nichols Memorial Fountain sits near the Plaza in Mill Creek Park and is also a popular site for celebrations and protests in the area. Also be sure to check out the Children's Fountain on Oak Trafficway, the Henry Wollman Bloch Fountain in front of Union Station, and the Firefighters Fountain and Memorial located at Pennsylvania and 31st Street.
Kansas City celebrates Fountain Day each April, a day when all 48 publicly operated fountains (as well as many others) turn back on for the year.
7. Anita B. Gorman Conservation Discovery Center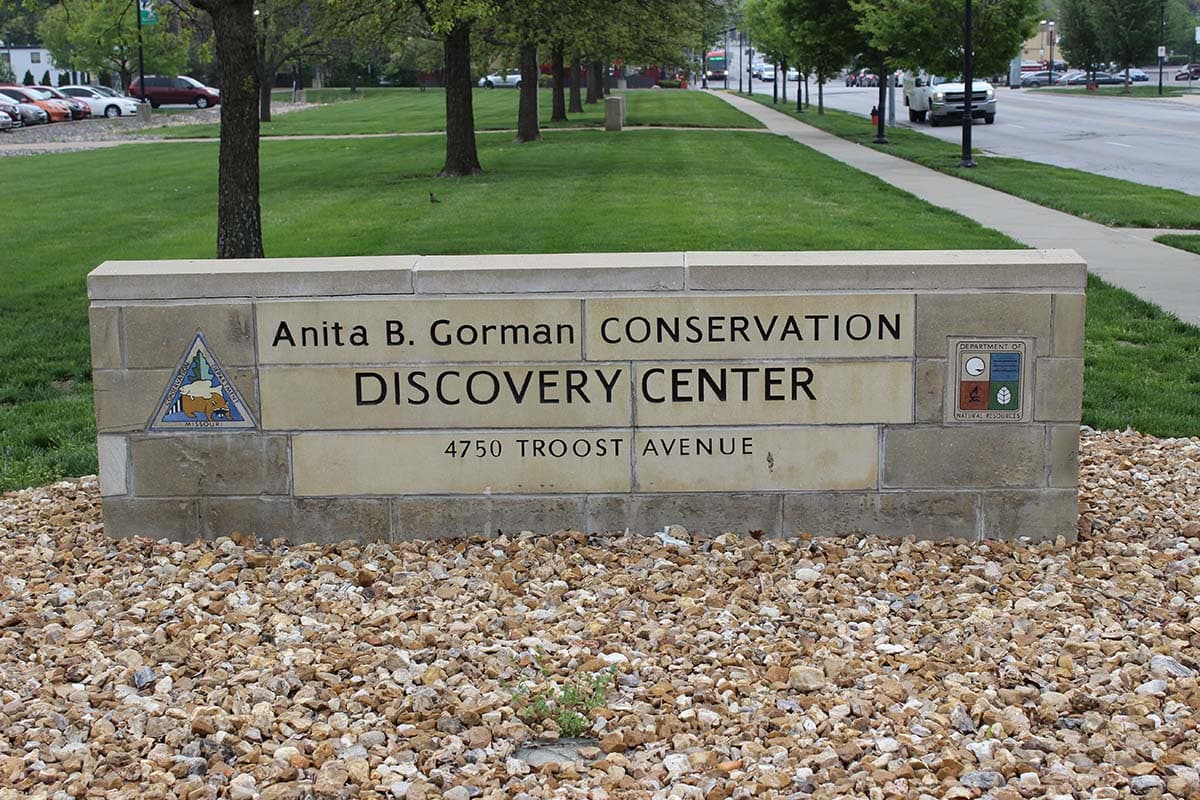 Why you should go: Learn to throw an atlatl or dissect an owl pellet
Located west of the Country Club Plaza near Brush Creek and the Nelson-Atkins Art Museum, the Anita B. Gorman Conservation Discovery Center features a museum and eight acres of natural area in the heart of the city.
Explore the exhibits indoors, then enjoy the nature trails behind the center that wind through prairie, wetland, and woodland habitats. Be sure to stop by Sycamore Station, a loose parts nature play area designed for kids, and enjoyable for adults as well.
The discovery center offers classes and demonstrations, hosts native plant sales, and holds an annual trick-or-treating celebration in the middle of October that is not to be missed.
8. Harry Wiggins Trolley Track Trail
Why you should go: Explore iconic neighborhoods on the south side of the city
Address: Runs through the Plaza, Brookside & Waldo
The Harry Wiggins Trolley Track Trail is over six miles long and runs along Brookside Boulevard through the historic Brookside and Waldo neighborhoods, and ends near 85th and Prospect. Expect a nice mix of sunshine and shade as you share the trail with bicyclists and walkers of all ages. The trolley trail passes many neighborhood parks as well as restaurants, coffee shops, and breweries along the way.
Pro tip: The trolley trail gives you access to all the culinary delights the Waldo neighborhood has to offer. If you're looking for the perfect brunch spot along the trail or just a delicious dessert, cross Wornall at Gregory and head to the Classic Cookie café. From omelets to breakfast burritos to crepes, there is not a bad choice on the menu.
9. Swope Park
Why you should go: Enjoy the open spaces and fresh air
One of the nation's largest municipal parks, Swope Park on the south side of Kansas City has 1,800 acres of green space waiting for you to explore. Free activities include an off-leash dog park, ponds for fishing, disc golf, the Kansas City Community Gardens, and miles of hiking and biking trails.
The Lakeside Nature Center offers guided hikes and educational programs and is one of the most popular spots for birders to gather in Kansas City. Swope Park is also home to the Kansas City Zoo, Starlight Theatre, the Swope Soccer Village, and two golf courses.
Where to Go Next
Get epic travel ideas delivered to your inbox with Weekend Wanderer, our newsletter inspiring thousands of readers every week.
Was this article helpful?
---