We research, evaluate and select travel destinations based on a number of factors, including our writers' experience, user reviews and more. We may earn a commission when you book or purchase through our links. See our editorial policy to learn more.
Was this article helpful?
---
Fuel your passion for adventure by reading about some of the greatest adventures in human history.
Adventurous fiction is certainly entertaining, but true accounts of adventure and survival are inspiring on another level. Reading about the perils and excitement of fellow adventurers stirs the soul to push harder, achieve more, and appreciate the journey.
Some stories pique our curiosity in the great unknown, pushing us to expand our limits and travel outside of our comfort zone. Others lead us to marvel at the bounds of human achievement, even when the hero fails in their ultimate quest — though we certainly prefer when they succeed.
Weave in a bit of geographical and historical knowledge to fuel our intelligence, and you've got a solid weekend curled up with a timeless classic.
As we're always seeking to inspire our readers, we've compiled a list of the best non-fiction adventure books that highlight a variety of human achievements in the great outdoors.
Tales of survival against all odds from the likes of Steven Callahan and Joe Simpson. Stories about finding yourself in the wild from Bill Bryson and Cheryl Strayed. And yes, stories of tragedy when the powerful forces of nature are too much to overcome.
Best Adventure Books – Our Top Picks
Whether you're a history buff, an adventure junkie, a mystery reader, or a mindful soul seeking deeper insights into the human experience, you'll find your next great read right here.
Into Thin Air By Jon Krakauer
If Mount Everest has ever piqued your curiosity, read Into Thin Air: A Personal Account of the Mount Everest Disaster.
Adventurist and investigative journalist Jon Krakauer provides a first-hand account of the gargantuan blizzard that claimed eight lives between May 10-11, 1996 — the deadliest Everest climbing season until the avalanches in 2014 and 2015.
His eyewitness account of the events that unfolded at 29,000 feet is a remarkable achievement, a tale that he almost didn't live to tell.
Krakauer also examines what it is about Mount Everest that continues to attract so many adventurous souls. Specifically, why do people ignore the warning signs, tune out concerned family members, and willingly embark on a journey that may very well kill them?
It's a truly fascinating account, and yes — it's better than the movie.
Check Amazon Price
The Man Who Walked Through Time By Colin Fletcher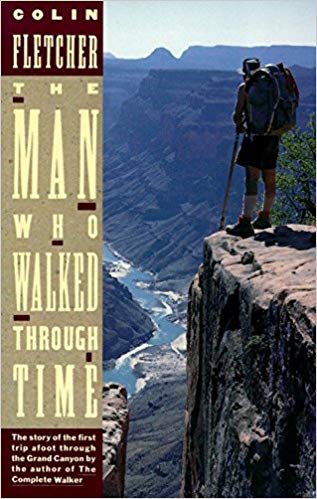 The Man Who Walked Through Time tells the amazing story of Colin Fletcher's journey through Grand Canyon on foot. Only a few dozen people have ever traversed the entire length of Grand Canyon National Park, and even fewer have done it all in one trip. Colin Fletcher was the first to pull off the latter.
A self-described compulsive walker, Fletcher began his epic Grand Canyon hiking adventure in June 1963. What followed was two months of human struggle against heat and cold, lack of water, and dwindling supplies.
Despite almost impassable terrain and intense physical hardship, Fletcher walked away from the experience with a new awareness of how humans fit into the vast scheme of things.
His description of the wildlife, geography, and remnants of ancient cultures remind us that Grand Canyon has been around a hell of a lot longer than us, and it may well outlast us.
Check Amazon Price
Grand Obsession By Elias Butler And Tom Myers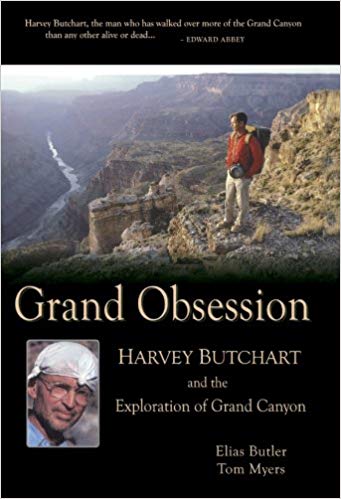 If you read The Man Who Walked Through Time, you owe it to yourself to read the biography of Colin Fletcher's rival, Harvey Butchart. While Fletcher was the first to thru-hike Grand Canyon National Park, Butchart was the first to hike the length of the park in segments. To Butchart, Grand Canyon wasn't just a pretty hole in the ground — it was a lifelong obsession.
It took Elias Butler and Tom Myers 15 years to complete the research for Grand Obsession: Harvey Butchart and the Exploration of Grand Canyon, and their exhaustive investigative efforts shine through on each page.
The book explores Butchart's early years as a fatherless child in the rugged mountains of China, his struggles during the Great Depression, and his all-consuming drive for greatness exploring the deepest, most inhospitable reaches of Grand Canyon.
Part biography and part modern-day adventure, Grand Obsession traces Butchart's footsteps as he climbs, hikes, floats, and bushwhacks his way into Grand Canyon lore, enduring heartbreaking tragedy and personal struggle on the road to eternal fame.
Check Amazon Price
A Walk In The Woods By Bill Bryson
After spending 20 years living in England, Bill Bryson came up with a great way to reacquaint himself with his home country — walking the 2,100-mile Appalachian Trail. After he and his buddy Stephen Katz completed their odyssey, he wrote about their adventures in the instant-classic A Walk in the Woods: Rediscovering America on the Appalachian Trail.
Stretching from Georgia to Maine, the Appalachian Trail delivers a stunning landscape of tranquil forests and pristine lakes.
Bryson does an excellent job at describing the beauty of the fragile trail and making a moving plea for its conservation, but it's his comic genius that takes this adventure book from good to great.
Equal parts adventure, comedy, and celebration, you'll find yourself longing to visit the Appalachian Trail as you laugh out loud at the bizarre assortment of characters Bryson and Katz encounter on their epic journey.
Check Amazon Price
The Oregon Trail By Francis Parkman
The Oregon Trail: Sketches of Prairie and Rocky-Mountain Life is one of the few non-fiction adventure books that earns the title of classic American literature.
It's one of those books that's proudly displayed on the bookshelf next to decorative copies of Treasure Island and The Adventures of Huckleberry Finn, yet often goes unread. A shame, as it's truly a great story.
The Oregon Trail features the intriguing tale of Francis Parkman's journey west across the Great Plains in 1846. After reaching Westport, Missouri, by way of stagecoach, boat, and wagon, Parkman embarks on horseback with three companions on a two thousand mile journey.
Since its publication, the book has emerged as a classic narrative of one man's exploration of the American Wilderness.
Check Amazon Price
Into the Wild By Jon Krakauer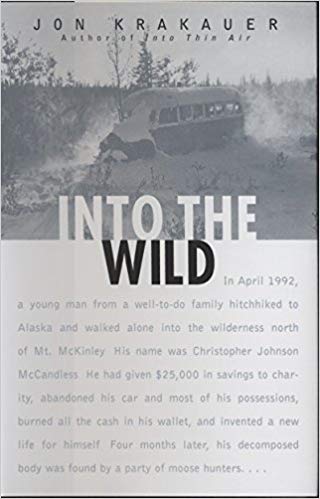 Another excellent book from Jon Krakauer, Into the Wild is a compelling book that evokes the writings of Muir, Thoreau, and Jack London.
The book recounts the tragic mystery of young Chris McCandless, an affluent college graduate who forsook his possessions and personal wealth before hitchhiking to Alaska to live in the wilderness. McCandless' emaciated body was discovered four months later in September 1992, but the intrigue of his story continues to live on today.
In Into the Wild, Krakauer addresses the questions surrounding Chris McCandless' story by addressing the seductive and often dangerous pull of the outdoors.
Based on McCandless' diary, letters, and notes found at his remote campsite, the book pieces together the young man's story, from what inspired him to adopt a Tolstoyan renunciation of wealth and return to nature, to the costly mistakes that eventually cost him his life.
The movie is great (Krakauer himself praises Sean Penn's depiction of the story), but the book is still better.
Check Current Price
The Lost City of Z By David Grann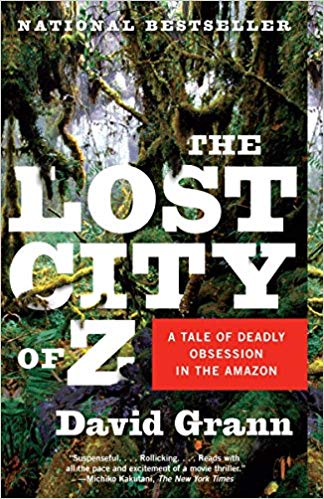 Chances are you've seen the award-winning film The Lost City of Z, the story of legendary British explorer Percy Fawcett's search for an ancient civilization in the Amazon and the mystery surrounding his disappearance in 1925. If you haven't, it's definitely worth a Saturday night and a bowl of popcorn.
I'm not always one to read the book after I've seen the movie, but in this case it's absolutely worth reading The Lost City of Z. Yes, you'll proceed through the narrative with the ultimate spoiler already on your brain, but it's still a fascinating read.
Countless explorers have perished over the years trying to solve the greatest exploration mystery of the 20th century. The author himself has journeyed into the deadly jungle, so he's able to speak with a rare sense of authority that only comes from personal experience. You'll be transfixed from start to finish — even if you already know the ending.
Check Amazon Price
Adrift By Steven Callahan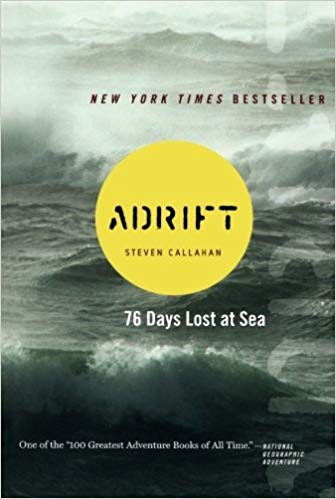 Adrift tells the true story of Steven Callahan's harrowing 76 days at sea on an inflatable raft. Callahan is the only man known to have survived more than a month alone at sea, so his account is as unique as it is inspiring.
A seafaring classic, Adrift spent an astounding 36 weeks on the New York Times bestseller list and is definitely a must-have in any adventure library.
It's worth noting that Adrift by Steven Callahan is not the story behind the film of the same name that debuted in 2018. That story actually comes from the account of Tami Oldham, who spent 41 days at sea when her boat was crippled by Hurricane Raymond in 1983.
If you're interested in Tami's story, read Adrift: a True Story of Love and Loss by Tami Oldham Ashcraft.
Check Amazon Price
The Perfect Storm By Sebastian Junger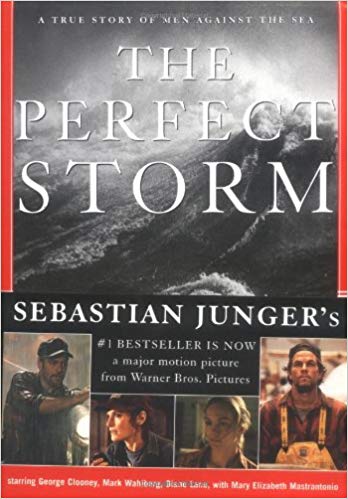 When three weather systems collided off the coast of Nova Scotia in October 1991, it resulted in an unprecedented tempest with no warning that spawned 100+ foot swells and gale-force winds. It was the storm of the century — the perfect storm.
In his book The Perfect Storm, Sebastian Junger follows the ill-fated journey of six men aboard the Andrea Gail, a swordfishing boat that vanished without a trace during the storm.
Junger details the rescues that took place that night, some of which gave birth to heroes while others added more victims to the unforgiving sea. It's a tale of courage, terror, and awe, mixed with a fascinating study of the history of the fishing industry and the science of storms.
Check Amazon Price
In The Heart Of The Sea By Nathaniel Philbrick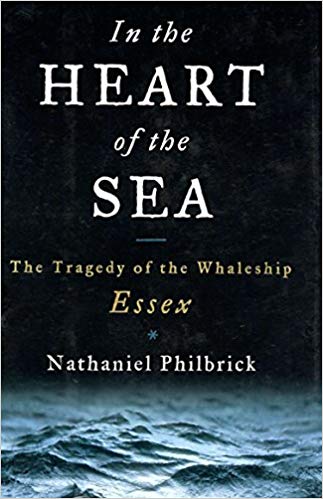 The story of Captain Ahab and the white whale may have been fiction, but the inspiration for Herman Melville's classic tale is absolutely real.
In the Heart of the Sea tells the incredible true story of the whaleship Essex, a 240-ton ship that was dashed to pieces by an 80-ton bull sperm whale in the farthest reaches of the South Pacific. Fearing cannibals on nearby islands, the surviving crew piloted their three small boats towards South America 3,000 miles away.
Without ruining the ending, let's just say it wasn't a pleasure cruise as the survivors gradually succumbed to thirst, hunger, disease, and fear along the 90-day journey.
In the Heart of the Sea is a gripping tale of adventure and survival at sea, delivering the ultimate portrait of man against nature. The story is impeccably researched and beautifully delivered, a page-turning narrative with a solid place in American literary history.
Check Amazon Price
Wild By Cheryl Strayed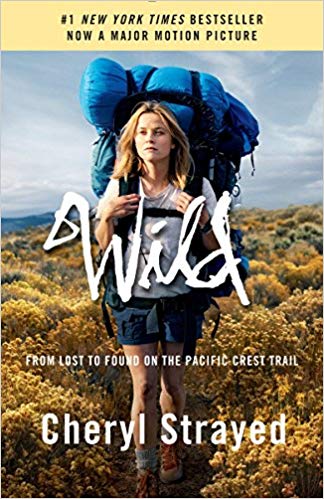 Hailed by critics as one of the best books of the year when it debuted in 2014, Wild shares the inspiring journey of Cheryl Strayed.
Feeling her life was in shambles, Strayed embarked on a personal odyssey to find herself on the Pacific Crest Trail. Driven by sheer will with no training or experience, Strayed hiked over a thousand miles from the Mojave Desert to Washington State by herself.
Strayed's journey to find healing is a heartening tale of a woman forging ahead against all odds. It's also wonderfully entertaining, sparkling with warmth and humor while capturing the suspense and fear of tackling such an epic undertaking on her own.
Check Amazon Price
Touching the Void By Joe Simpson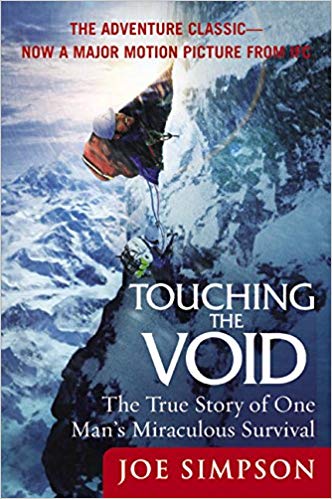 Simon Yates and Joe Simpson had just reached the summit of a 21,000-foot peak in the Andes when Simpson plummeted from the vertical face of an ice ledge and broke his leg. Yates struggled to lower his partner to safety for hours in the midst of a raging blizzard, but was ultimately forced to cut the rope before he was pulled to his own death.
Certain that his friend had perished, Yates returned to base camp overcome with guilt and grief. Of course, if the story ended there, Touching the Void wouldn't be much of a book — and the fact that Joe Simpson is the author is a bit of a spoiler.
Simpson miraculously survived the fall, and although he was trapped in a deep crevasse, starving, crippled, and severely frostbitten, he managed to crawl over the cliffs and canyons of the Andes to base camp, arriving mere hours before Yates planned to break camp.
How Simpson and Yates conquered the agony of those three traumatic days is a heroic tale of survival, suffering, and fear — a moving demonstration of true friendship and courage.
Check Amazon Price
The Worst Journey In The World By Aspley Cherry-Garrard
In The Worst Journey in the World, Aspley Cherry-Garrard provides a gripping account of Robert Falcon's ill-fated expedition to the South Pole. One of only three men to survive the notorious winter journey, Cherry-Garrard himself was with the search party who discovered the remains of Scott and his men after they succumbed to starvation and the brutal cold.
Based on his personal experience as the youngest member of Scott's team and the diaries of his fellow explorers, Cherry-Garrard lays out the legendary expedition in vivid detail.
It's an adventurous narrative, but more importantly it's an appropriate memorial for these early explorers who lost their lives attempting a feat that's still nearly impossible today.
Check Amazon Price
Endurance By Alfred Lansing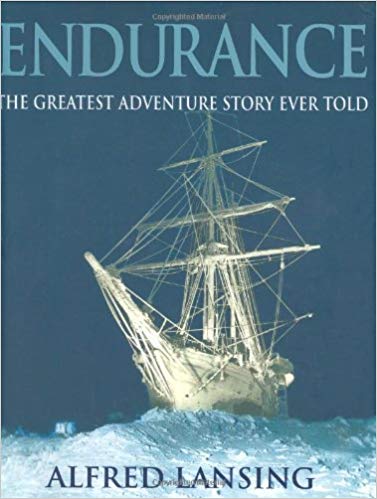 In 1914, Sir Ernest Shackleton and 27 crewmembers set sail for the South Atlantic aboard the Endurance, planning to cross the Antarctic overland. By October 1915, the Endurance was stranded half a continent away from their destination, trapped in impenetrable ice.
The ship was crushed by the expanding ice in the spring, leaving Shackleton's crew marooned without a ship in the harshest environment on the planet.
However, as the book Endurance goes on to demonstrate, you can crush a ship, but you cannot crush human grit. Shackleton and his crew miraculously survived for seventeen months, drifting on ice packs, attacked by sea leopards, and surviving on sea lion and polar bear meat while their extremities developed frostbite.
It's a truly remarkable tale of dogged determination and the will to survive amidst seemingly insurmountable odds. To be honest, it makes modern expeditions look pretty pampered.
Check Amazon Price
A Short Walk In The Hindu Kush By Eric Newby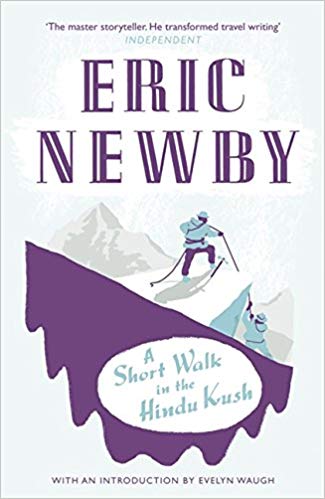 After spending a decade in the fashion industry, Eric Newby decided he needed a change. So, as any logical career-changer would, he took four days of training in Wales before hiking the Hindu Kush.
A Short Walk in the Hindu Kush follows Newby and his friend through the formidable peaks of the Nuristan Mountains in northeast Afghanistan on the greatest adventure of their lives.
The story takes the reader to a region few Westerners have visited, delivering a story that's fraught with triumphant highs and terrifying lows. The author's style is admittedly a little unorthodox, but the thrill of adventure combined with his keen wit make for an entertaining read.
Check Amazon Price
Seven Years In Tibet By Heinrich Harrer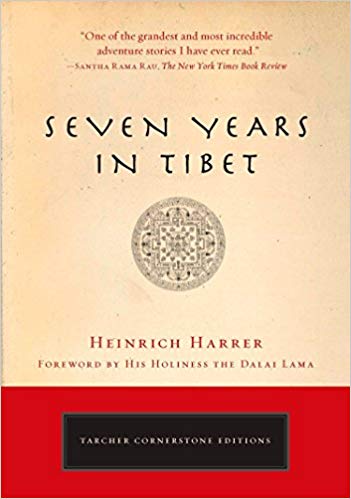 In Heinrich Harrer's fascinating memoir Seven Years in Tibet, the Austrian mountaineer recounts his adventures as one of the first Westerners to enter Tibet and encounter the Dalai Lama.
The book covers his escape from a British internment camp in India in 1944, his journey to Lhasa, and the ensuing years he spent living with the Tibetan people. Harrer eventually grew to become a tutor and friend of the 14th Dalai Lama.
Given his kinship with the Dalai Lama and his presence in Tibet just before the Chinese invaded the country in 1950, Harrer's memoir offers incredible insights into contemporary Tibetan culture.
On one hand, it's a fascinating adventure book; on the other hand, it's a sobering glimpse into the final days of an independent Tibetan state prior to the Chinese invasion.
Check Amazon Price
Wind, Sand and Stars By Antoine de Saint-Exupéry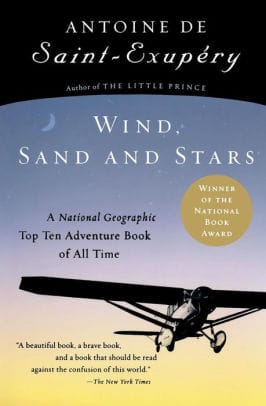 One of National Geographic's Top 10 adventure titles, winner of the National Book Award, and recipient of the Grand Prix of the Académie Francaise, Wind, Sand and Stars is one of the most popular works ever written about flying. Even better, it's written by the philosophical master of prose Antoine de Saint-Exupéry, who you may be surprised to hear was an early pioneer of aviation.
Wind, Sand and Stars captures the grandeur, danger, and isolation of flight in eloquent prose. Saint-Exupéry offers his opinions and experiences on subjects like heroism, death, friendship, and solidarity among colleagues, ultimately illustrating his thoughts on what makes life worth living.
If you're one of those adults who still gets a sense of childlike excitement when an airplane takes off and you feel the brief tug of gravity pulling you back to earth, this book belongs on your TBR list.
Check Amazon Price
Kon-Tiki By Thor Heyerdahl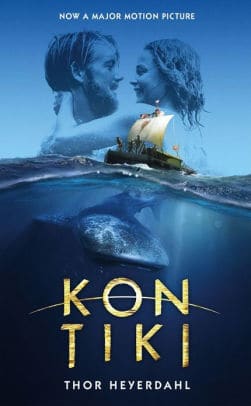 There's an old story in Polynesian folklore that says the South Sea Islands were settled long ago by an ancient race from thousands of miles to the east.
When scientists scorned Thor Heyerdahl, a respected biologist, for believing the stories were true, he set out to prove it was actually possible. What better way to prove the impossible than to do it yourself?
Heyerdahl rallied a group of five other adventurous souls and built a primitive raft from balsa wood, bamboo, and hemp — the same materials that would have been available to pre-Columbian sailors in South America. The group set sail in Peru, eventually traveling 4,300 nautical miles over three months until they reached the Polynesian island of Puka Puka.
Not only did Heyerdahl give credence to Polynesian folklore, his adventures on the high seas make for a riveting read in the book documenting their expedition — Kon-Tiki (named after their raft). Heyerdahl's adventure has gone down in nautical legend as a feat of courage and endurance, a magnificent saga of man versus the sea.
Check Amazon Price
Journal of the Dead By Jason Kersten
Journal of the Dead is the perfect adventure book for true crime fans. Combining the best features of both genres, author Jason Kersten takes on the true story of two friends who become stranded in the desert at Carlsbad Caverns National Park.
Starving, dehydrated, and on the verge of death, the friends made a suicide pact as the buzzards circled overhead. When rescuers eventually discovered the lone survivor, they were shocked when he freely admitted to stabbing his friend in a mercy killing.
In Journal of the Dead, Kersten uses interviews, profiles, and the friends' shared journal to retell the story of their fateful journey into the New Mexico desert.
The book combines the best features of the adventure and true crime genres, taking you through the gritty details of their expedition and the perplexing nature of the subsequent murder trial.
Check Amazon Price
The Blue Tattoo By Margot Mifflin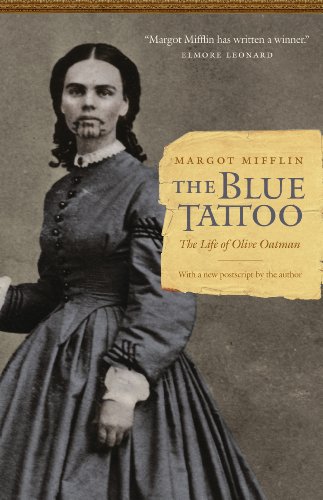 When 13-year-old Olive Oatman and her family headed west to join the Mormon settlers in 1851, they had dreams of a bright future surrounded by people of like-minded faith. Six years later, Olive was ransomed back to "her people" by the Mohave Indians. What happened in between is an incredible story.
In The Blue Tattoo, Margot Mifflin tackles the story of Olive Oatman through the letters and diaries of Oatman's friends and relatives. It details how her family was brutally murdered by Yavapai Indians before the orphan spent a year in slavery. She was traded to the Mohave Indians about a year later, who tattooed her face and raised her as their own, fully assimilating her into their tribe.
Olive Oatman was an instant celebrity when she returned to American society, and she ultimately married a wealthy banker in Texas. Her story has since become legend, inspiring radio plays, film, fiction, artwork, and an episode of Death Valley Days starring none other than Ronald Reagan. But Mifflin's account raises an interesting perspective: did Olive Oatman actually want to go home?
Check Amazon Price
Desert Solitaire By Edward Abbey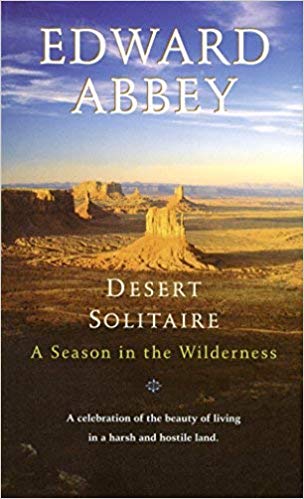 Desert Solitaire was originally published in 1968, but its cry to preserve the natural beauty of the American West is just as relevant today as it was half a century ago. Given the rapid development of the modern world and the gradual deterioration of the earth's natural wonders, one could argue it's even more poignant today.
Edward Abbey wrote Desert Solitaire while working as a ranger at Arches National Park (then a National Monument) outside Moab, Utah, and you can sense his deep devotion to the land in his work.
As Abbey reflects on the condition of our remaining wilderness and the dichotomy between the modern world and the natural world, he also delves into his own personal struggle with morality. The passionate, poetic memoir offers a rare view into a man's quest to experience nature in its purest form.
Check Amazon Price
Ready For Your Own True Adventures?
Sign up for Weekend Wanderer to join thousands of readers getting epic travel and gear ideas every week.
Was this article helpful?
---