We research, evaluate and select travel destinations based on a number of factors, including our writers' experience, user reviews and more. We may earn a commission when you book or purchase through our links. See our editorial policy to learn more.
Was this article helpful?
---
For a fun road trip from Houston, why not make your way over to the Big Easy?
Given how expansive Texas is, many people embarking on a road trip from within the state may either be focusing on another city inside Texas' borders or thinking they have to spend hours upon hours to get to another noteworthy domestic destination. For anyone setting off from Houston, we have a great alternative to both of those things for you: A road trip to New Orleans.
New Orleans is one of the top-rated tourist cities in the whole country, and it takes just a little over five hours to get there by car from H-town. Split that between a couple of days, and it makes for perfectly manageable stretches on the road. Plus, it'll give you more time to see the wide range of attractions along the way from wildlife refuges to casinos to historic sites. Here are some suggestions for what to see and do on a Houston to New Orleans road trip.
Related Read: 6 Awesome Campervan Rentals in Houston, Texas
Houston to New Orleans Road Trip by Section
We've broken up the drive into two segments: Houston to Lake Charles, and Lake Charles to New Orleans. Check out our picks for the top stops and attractions to see along the way.
Segment 1: Houston to Lake Charles
Driving east on I-10 takes you past the Texas-Louisiana border where you can make an overnight break at Lake Charles.
You won't necessarily need the rest from the road since it's only about two and a half hours to get there, but the journey will take longer than you think if you decide to stop at all the sights worth seeing on the route.
Distance: 143 miles
Drive time without stops: 2 hours, 15 minutes
Related read: 11 Easy Weekend Road Trips from New Orleans, Louisiana
Highlight 1: San Jacinto Battleground State Historic Site
It'll feel like you've barely left Houston when you reach San Jacinto Battleground State Historic Site in La Porte. This spot is where the critical Battle of San Jacinto occurred, during which General Sam Houston and his men defeated General Antonio López de Santa Anna and his Mexican forces and secured Texas' independence.
It's a key part of the state's history, and it's where the famous "Remember the Alamo!" rallying cry was shouted.
Highlight 2: Gator Country
Over in Beaumont, Gator Country stands as the self-proclaimed "largest alligator adventure park/sanctuary in Southeast Texas."
What that means for you as a visitor is that you can see and interact with gators, snakes, tortoises, and other animals (90% of which have been rescued or rehomed here). There are educational shows, feedings, hands-on animal encounters, and more.
Highlight 3: Amelia Farm & Market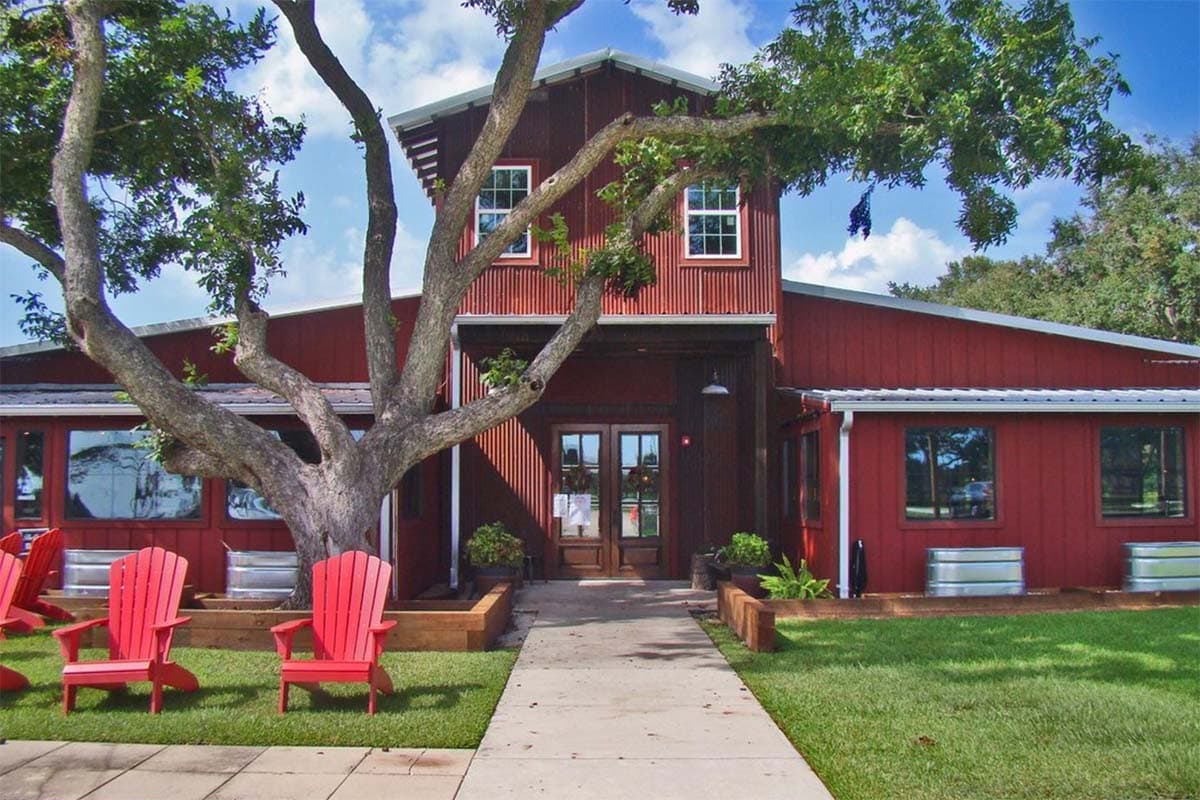 If you're hungry, head just down the road from Gator Country to Amelia Farm & Market, which was established in 1916.
These days you can grab a lovely Southern meal on the property (some favorite dishes include the carnitas tacos and anything with brisket). While there's seating indoors, it's nice to grab a spot on one of the picnic tables outside if the weather is right.
Highlight 4: Spindletop-Gladys City Boomtown Museum
Before you wave goodbye to Beaumont, another stop you might want to make is at the Spindletop-Gladys City Boomtown Museum.
This museum is dedicated to the discovery of oil at the Spindletop Hill salt dome just south of the city, which helped set off the oil boom in the state. Admission is just five bucks for adults.
Highlight 5: Shangri La Botanical Gardens & Nature Center
Right before you cross into Louisiana, you'll find Shangri La Botanical Gardens & Nature Center in the city of Orange.
The whole place spans more than 250 acres, and across the grounds, you can explore differently themed, tranquil spaces like a hanging garden, sculpture garden, greenhouses, and a boathouse. The cherry on top? Admission is free.
Highlight 6: Lake Charles Casinos
Feeling lucky? Then maybe you want to try your hand at one of the casinos in Lake Charles. L'Auberge Casino Resort and Golden Nugget are the two big ones, and both offer a seemingly endless assortment of slots and table games.
For those who aren't so into gambling, you can check out what performers are in town or maybe enjoy some of the hotel amenities like the pools and spas.
Side Trip 1: Sea Rim State Park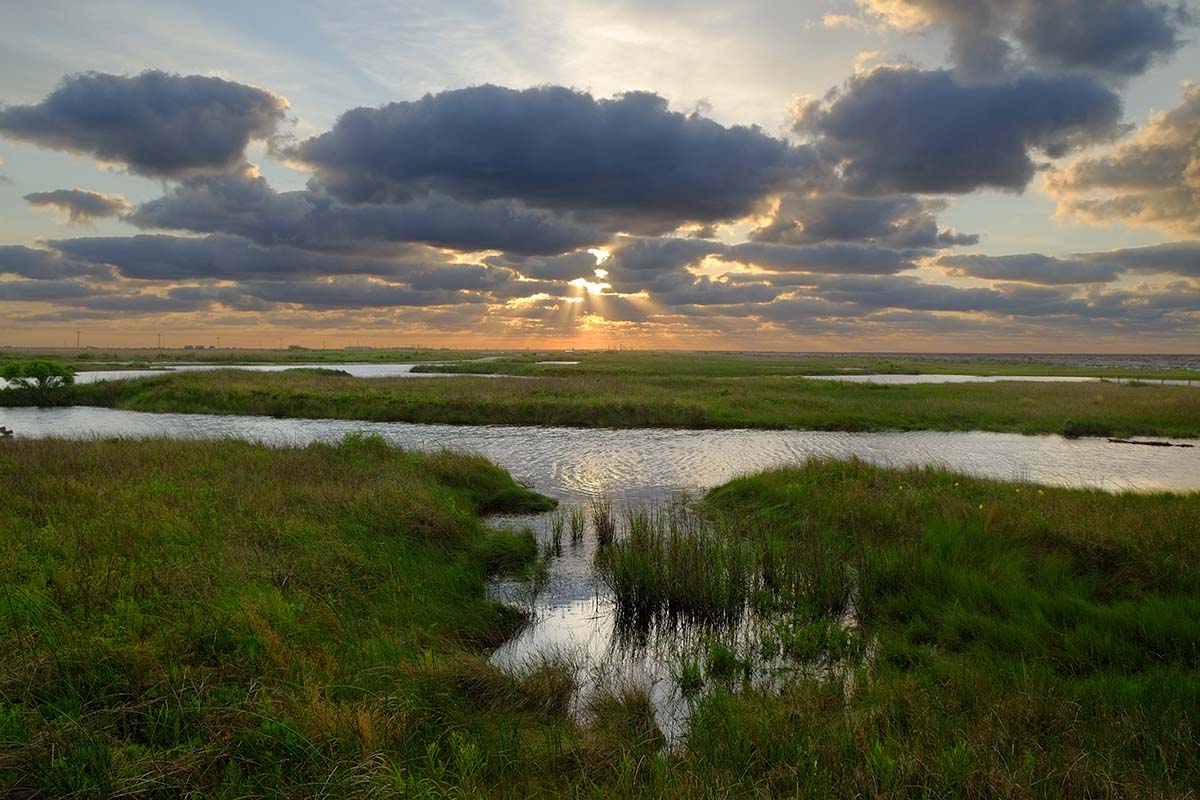 When leaving Beaumont, you have the option to tack on a side trip to Sea Rim State Park, an oasis of beach, dunes, sea, and marsh.
Located right on the Gulf Coast, this park has opportunities for fun on land and on the water with primitive beach camping, fishing gear for loan, paddling trails, a nature trail boardwalk, and more.
Side Trip 2: Wetland Walkway at Sabine National Wildlife Refuge
Before you get to Lake Charles, another possible detour for nature lovers is Sabine National Wildlife Refuge. One of the highlights of this area is the Wetland Walkway, which is a boardwalk over a marsh where you have the chance to spot lots of wildlife.
Other popular activities to do here include nature photography, fishing, and hunting.
Segment 1: Where to Stay
Aside from the two casino resorts mentioned above, there are lots of other options for where to rest your head in Lake Charles, including Airbnbs and hotels. If you're coming with a campervan, then you may consider settling down at Paradise RV Park or Bayou Marino RV Park.
For more camping, then Sam Houston Jones State Park has primitive campsites as well as those with water and electric hook-ups.
Segment 2: Lake Charles to New Orleans
Now you're in the home stretch! While you're already in Louisiana, the drive during this segment takes a little bit longer. No worries though seeing as there are so many cool places to stop at along the way that there's simply no time for you to get bored.
Distance: 205 miles
Drive time without stops: 3 hours, 10 minutes
Highlight 1: Vermilionville
For a little bit of living history, pay a visit to Vermilionville in Lafayette, which is a 23-acre space dedicated to the history of Native Americans, Acadians, Creoles, and people of African descent in the region through the 1800s.
Among the many attractions, there are restored historic homes, informative exhibits, craft demonstrations, gardens, and a restaurant serving local favorites.
Highlight 2: CT-USA Restaurant & Market
If you didn't eat at Vermilionville, then you may want to stop at CT-USA Restaurant & Market in Henderson ("CT" meaning "Crawfish Town").
This popular, low-key restaurant serves up beloved Cajun-Creole dishes like gumbo, red beans and rice, and, of course, crawfish. You may need a nap after all that good comfort food.
Highlight 3: Atchafalaya National Wildlife Refuge
Instead of dozing off, how about a walk at the nearby Atchafalaya National Wildlife Refuge? You'll be able to see just how stunning Cajun Country can be at this destination where bayous, lakes, swamp, and forest meet.
Hunting, fishing, birding, and boating are quite popular here, but there are some trails for hiking too.
Highlight 4: Louisiana State Capitol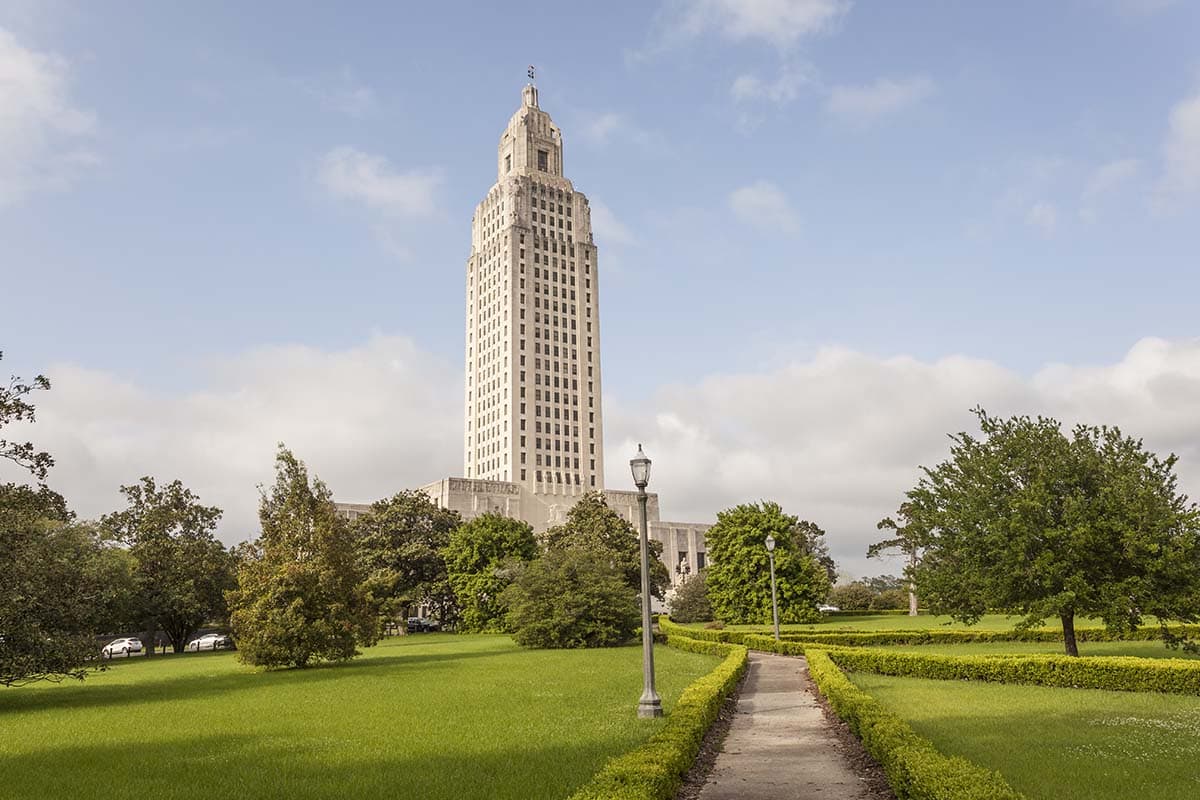 Since you're in another state, you may as well check out its state capitol, especially since it's on the way. The Louisiana State Capitol in Baton Rouge is open to visitors free of charge, and at 450 feet tall (460 if you go all the way to the tip), it holds the spot as the tallest capitol in the U.S.
You can go up to the observation deck (check whether it's open first though), eat at the dining hall, or book a guided tour.
Highlight 5: BREC's Bluebonnet Swamp Nature Center
Elsewhere in Baton Rouge is BREC's Bluebonnet Swamp Nature Center. During your visit here, you can wander one of the three trails through different habitats, check out the environmental displays, and see live animal exhibits.
It's a particularly great place for families, and it only costs $3 for adults and $2 for children.
Related Read: 9 Free Things to Do in New Orleans, Louisiana
Highlight 6: Cajun Pride Swamp Tours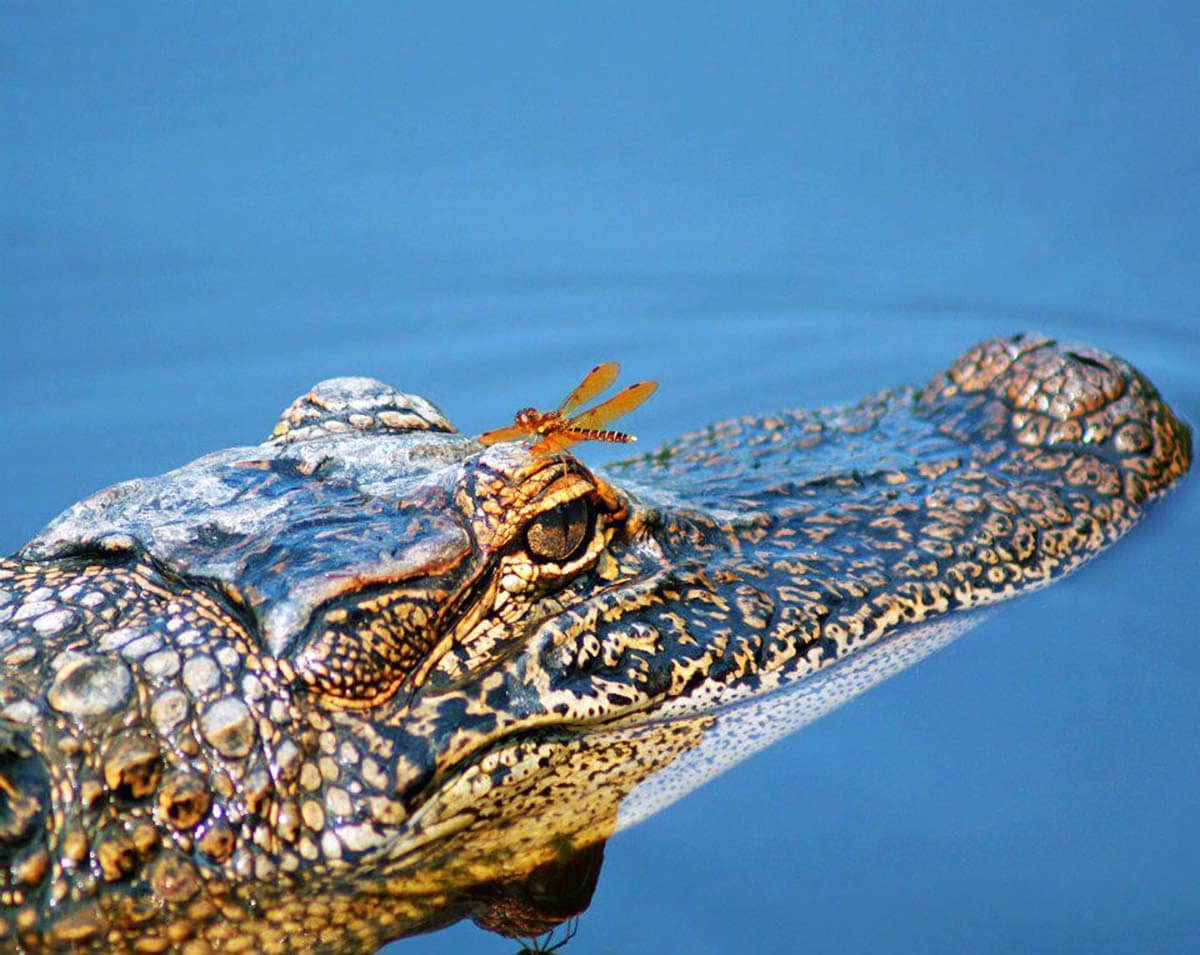 If you still have yet to experience the swamp, you've got another chance at Cajun Pride Swamp Tours. At this privately owned wildlife refuge, you can take a boat tour through the serene swamp as local wildlife (yes, including alligators) come out to say hello.
It's pretty amazing getting so up close and personal with this unique environment, and it won't be a tour you'll soon forget.
Side Trip 1: TABASCO® Factory
Everyone has their go-to hot sauce and if yours is the vinegary, peppery old faithful that is Tabasco, then you'll want to mosey on down to the TABASCO® Factory south of Lafayette.
Learn about the brand and the hot sauce–making process on a self-guided tour of the museum and then pick up some souvenirs at the country store on your way out.
Related Read: The Absolute Best Times to Visit New Orleans
Side Trip 2: Fontainebleau State Park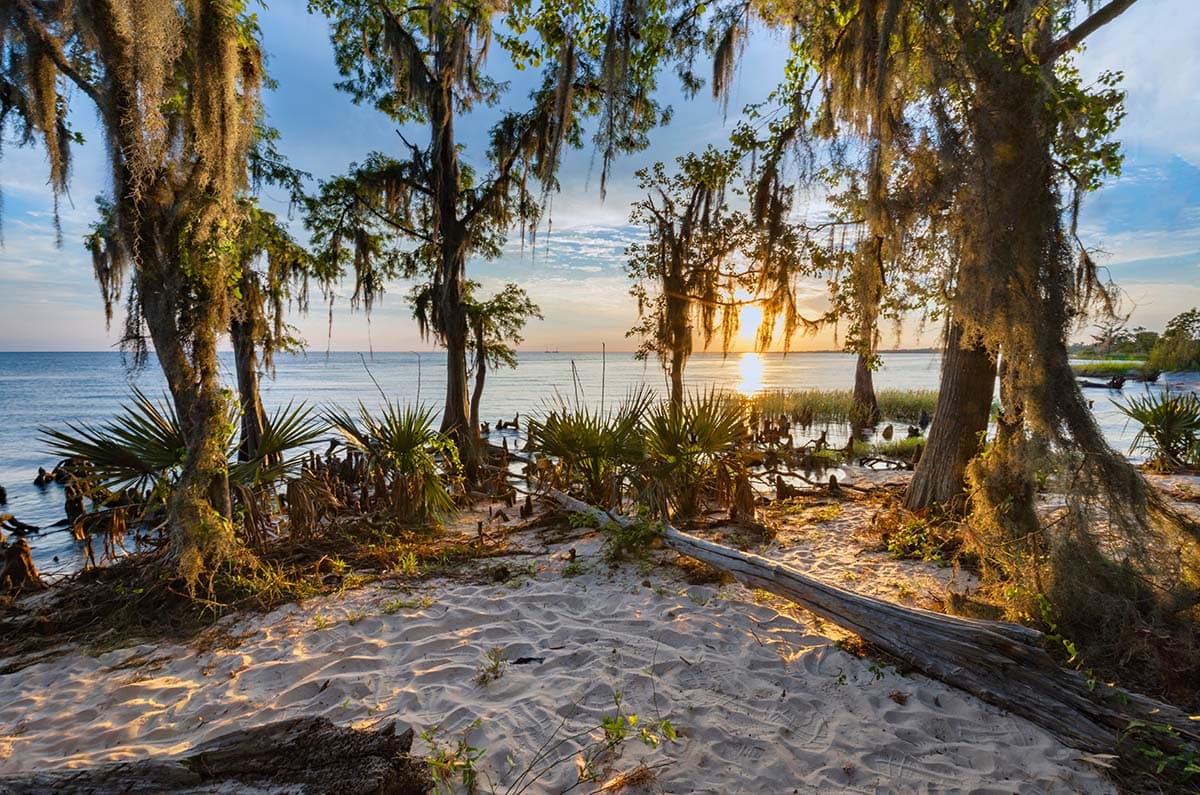 Situated on the other side of Lake Pontchartrain from New Orleans, Fontainebleau State Park stretches across 2,800 acres.
This area was once a sugar plantation, but now it's a peaceful park where you can go hiking, swimming, kayaking, and paddleboarding. You can also explore a stretch of Tammany Trace, a former railroad turned hike-and-bike trail.
Segment 2: Where to Stay
When it comes to unique accommodations, there's no shortage in New Orleans. From historic cottages to modern lofts, you'll find a slew of appealing Airbnbs. Hotels are aplenty too, ranging from the affordable to the luxurious.
Some of the top-rated options in the city include Henry Howard Hotel, Hotel Peter & Paul, Maison de la Luz, The Ritz-Carlton New Orleans, and One11 Hotel. Camping? Check out Jude Travel Park or French Quarter RV Resort.
Explore More
Get epic travel ideas delivered to your inbox with Weekend Wanderer, our newsletter inspiring more than 10,000 readers every week.
Was this article helpful?
---