We research, test and evaluate outdoor gear based on a number of factors, including our writers' experience and expertise, trusted user reviews and more. We may earn a commission when you make a purchase through our links. See our editorial policy to learn more.
Was this article helpful?
---
The throwback appeal of teardrop campers is alive and well. Building one yourself is a hardy salute to the trailer's earliest days — and your badassery.
The first teardrop trailers popped up in the 1930s and flourished in the time after World War II, when optimistic Americans were ready for easy, open-road vacations.
Improved highway systems in the 1940s and beyond made it easier for travelers to reach new places — what Jack Kerouac called the "great raw bulge and bulk of my American continent."
Lightweight teardrops made towing a cinch, even with small vehicles. But like many things American, the bigger is better mantra took hold in the following decades. Larger, spacious motorhomes like Winnebagos soon replaced the quaint teardrop.
Today, teardrop campers enjoy a nostalgic, if small, niche in the RV world. A handful of custom workshops make more expensive, polished trailers (Timberleaf, wassup), but the DIY teardrop still holds its place in the American road trip ethos.
Here's a look at 8 teardrop camper kits, plans and instructions to make your own trailer at a fraction of the cost of buying a new one or investing in a vintage model.
Related read: 13 Best Adventure Cars & Vehicles for Outdoor Enthusiasts
1. The Handmade Teardrop Trailer
Some teardrop plans floating around are shoddy, hard to follow and never as clear as you'd like. This isn't the case with Matt Berger's The Handmade Teardrop Trailer, a beautifully illustrated guidebook to creating one of the best lookin' DIY teardrops we've seen.
Berger walks through the process with clear instructions, helpful photos and advice on how to avoid mistakes that can plague custom DIY builds. From asking the right questions to choosing the best structure for your base and frame, The Handmade Teardrop Trailer covers everything you need to start your project.
On Berger's site, you'll find a trailer Hall of Fame for ideas on how to use his plans to create your dream teardrop model. He also offers additional info on the process, like how to create a prototype before you tackle the real thing.
Find on Amazon
2. Wyoming Woody Plans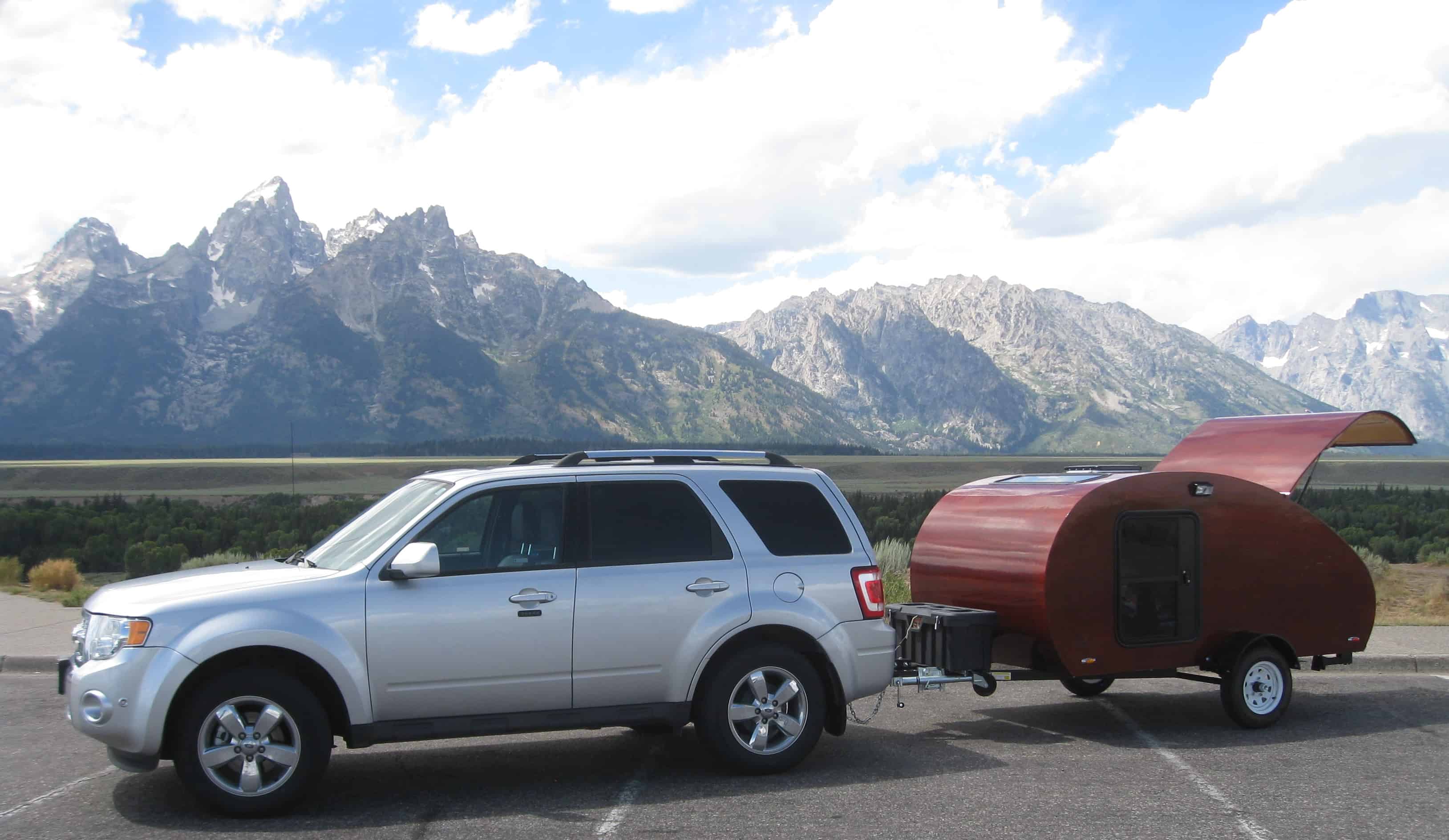 Ryan, the founder of Teardrop Builder, spent more than 2 years planning, designing and constructing his original Wyoming Woody teardrop. His next move? Release the plans for free on his website as a thank you to the "wonderful teardrop community who offered advice or techniques" during his build.
The Wyoming Woody's classic 1950s shape and build is iconic, and though it's DIY, it certainly doesn't look the part. Many of the campers featured on Ryan's site look as polished and put-together as custom pre-built teardrops that cost thousands of dollars more.
These are some of the most clear, helpful instructions on building a teardrop you can find. If you get a chance, check out all the success stories and comments scattered around Teardrop Builder.
Learn More
3. CLC Teardrop Camper Kit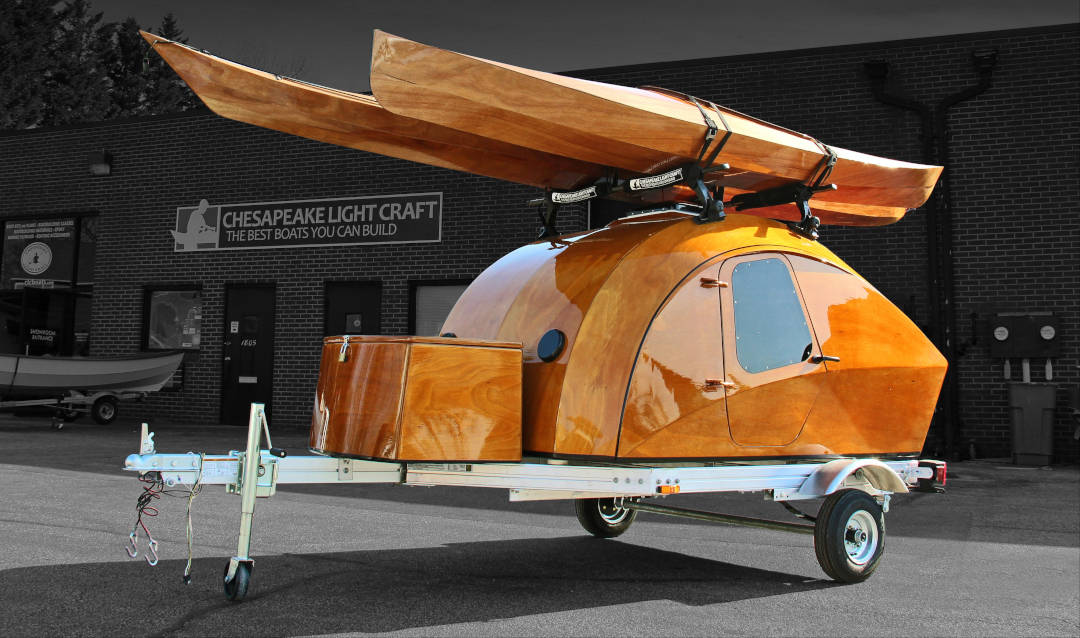 Virginia-based Chesapeake Light Craft has made high-end small boat kits since the early 1990s, and their foray into the teardrop market is a bold departure from the typical canned-ham style of many small trailers.
CLC offers a number of configurations and options to keep your costs in check, and extra features like a roof rack or rooftop vents make your teardrop as comfortable and versatile as you need.
Few teardrop kits get as much press coverage as this bad boy (Outside Magazine, GearJunkie, Tiny House Talk, the list goes on). One look at the sleek silhouette and you'll see why.
Learn More
4. Purdy Adventure Teardrop Kit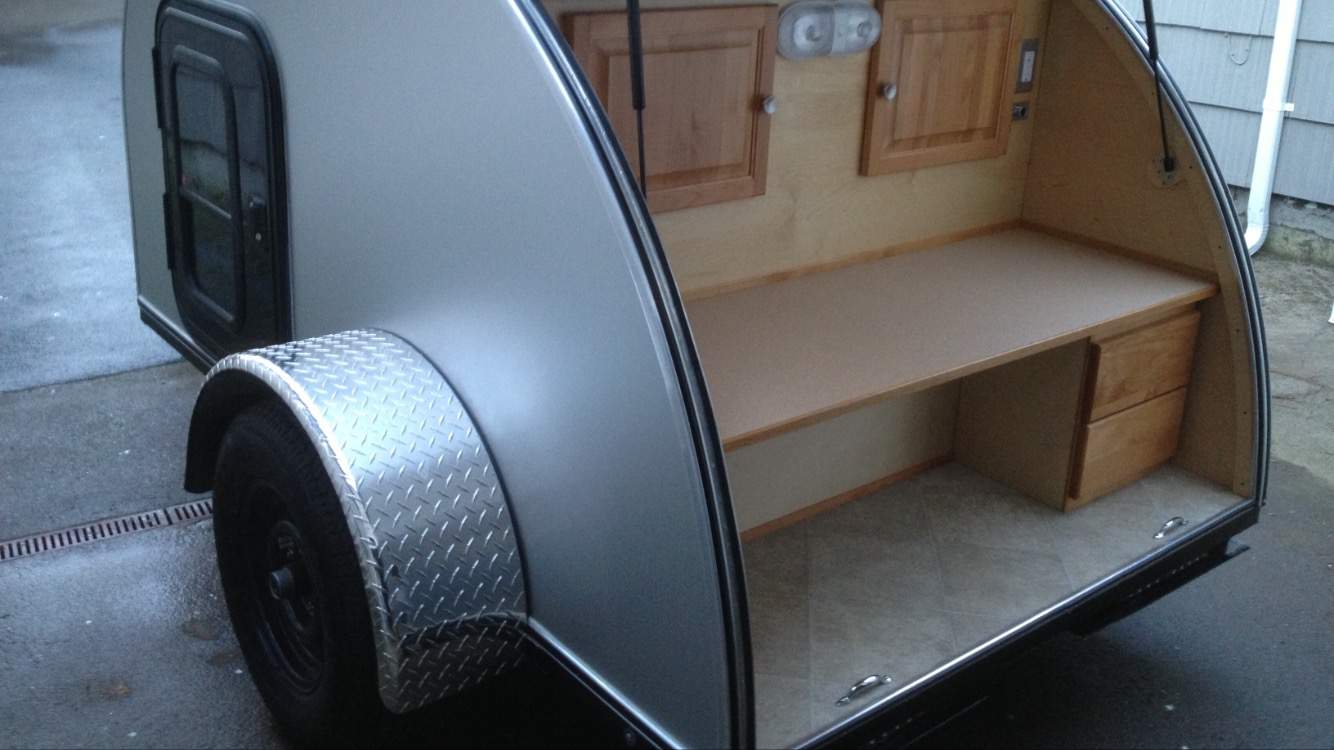 Purdy's already-built teardrops clock in under $10,000, but to save even more money, they offer turnkey kits with everything you need to build one yourself. The kit includes a rolling chassis and all the exterior and interior materials for trailers sized 4′ x 8′ to 5′ x 10′.
Their Adventure Teardrop is a classically designed canned ham-style camper with plenty of room to relax, organize camp supplies and enjoy extended trips on the road. Lighting and window upgrades can add to the ambiance, but the trailer's basic features will be more than enough for the self-sufficient camper.
Learn More
5. Kuffel Creek Teardrop Plans
Kuffel Creek is all about two things: apples and teardrop trailers. This apple nursery out of Riverside offers teardrop plans for three models: their Benroy, Cubby and Comet. The Benroy's a unique boxy number with a fun history, and the other two offer varying degrees of space and comfort.
After selling thousands of plans worldwide for years, Kuffel Creek considers themselves the "gold standard" for teardrop camper plans and their brag photos are an unquestionable testimony to the work they've inspired.
The estimated cost to build their models is between $2,000 and $3,000 depending on the camper, though there's plenty of improvisation you can do to customize a teardrop to your liking and budget.
Learn More
6. Big Woody Teardrop Campers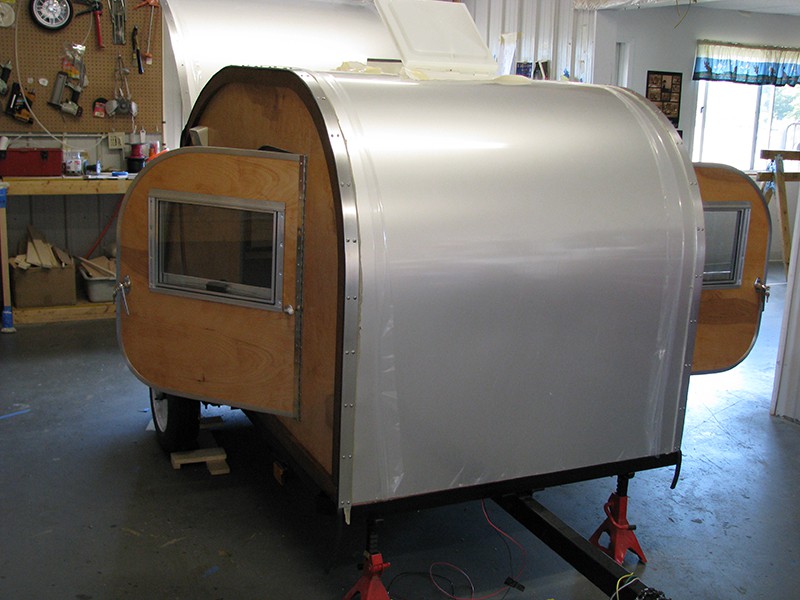 At Big Woody you'll find fully built campers, teardrop kits and plans to make your own. Their plans are affordable and the kits are a steal: the ultimate teardrop kit costs right around $900, compared to the $9,000 – $13,000 base prices of their built campers.
The kits are broken up into different packages, making it easy to choose exactly what you need. They also offer plenty of accessories, parts and equipment to make life on the road a breeze.
Learn More
7. The Teardroppers Kits & Plans
The Teardroppers offers kits and plans for every type of DIYer, from the camper who wants to start from scratch (check out the $29 video guide) to those looking for pre-cut materials.
They estimate the cost of a built trailer to be $1,800 to $2,100, including the kit, chassis, various parts and adjustments you make to your teardrop. These are basic but practical trailers that offer lightweight space and comfort on a budget.
Learn More
8. The Teardrop Trailer Free Guide
It's hard to find on their site, but this Canada-based company offers a free detailed guide to building a teardrop from the chassis up. They go over all the basics, from choosing a trailer and base to framing the trailer and wiring the electronics.
It may not be the most detailed plan out there, but for campers looking to get free insight into the process, it's a solid place to start. They also offer a small but helpful forum for beginners and seasoned teardrop pros.
Learn More
More Road-Worthy Travel Ideas
For more plans, check out the Teardrops n Tiny Travel Trailers forum, these plans for a cedar beams teardrop, or this helpful teardrop Instructables from Romanian software programmer Ioan.
Sign up for Weekend Wanderer to join thousands of readers getting epic travel ideas every week.
Was this article helpful?
---