We research, test and evaluate outdoor gear based on a number of factors, including our writers' experience and expertise, trusted user reviews and more. We may earn a commission when you make a purchase through our links. See our editorial policy to learn more.
---
Patagonia's time-tested Nano Puff and innovative Micro Puff technologies each stand as paragons of lightweight outdoor clothing insulation. They're top tier — the best you can get.
You may have purchased your first Nano Puff jacket a decade ago when PrimaLoft synthetic insulation was the hot new thing in the outdoor scene. Chances are you're still using that jacket today.
That's because Patagonia holds firmly to the belief that when you buy a piece of gear, you should be buying it for life, and their Nano Puff clothing has proven to be nothing short of a testament to that ideal.
View this post on Instagram
Patagonia's latest insulation innovation, the Micro Puff, is an evolution of Nano Puff technology. Overall, Micro Puff insulation is lighter, warmer, and more packable than the aging Nano Puff tech, but it's also more expensive.
There are plenty of reasons why Nano Puff clothing is the right choice for many outdoor enthusiasts. To the layman, both forms of insulation will appear identical in nearly every aspect, but we've laid out the fine details below so that you can understand the difference.
So, is Micro Puff or Nano Puff the best option for you? Read on and find out.
Primary Differences
When the numbers matter, Micro Puff wins, hands down — aside from the price, that is. The numbers are awfully close, though, so it's a tighter race than you might expect.
Insulation
When the Nano Puff first came on the scene it was a breakthrough in the ultralight market.
Whether you were a climber scaling cliffs at the iconic Smith Rock State Park or a long-distance backpacker looking to shed weight on your Appalachian Trail thru-hike, Patagonia's Nano Puff was an awesome new ultralight technology that could compete with ultra-expensive down clothing.
As the years have passed, many competitors have duplicated the Patagonia lightweight synthetic approach with their own equally awesome products.
View this post on Instagram
That's because they all have access to PrimaLoft synthetic insulation now. It's essentially what's inside every lightweight jacket or vest on the market today.
Nano Puff utilizes PrimaLoft Gold Eco, which is the best version of this insulation. It's warmer and lighter than lesser synthetic insulation, and it's composed of over 50% recycled materials.
The thing is, anyone can put this insulation into their jacket. It still remains a fantastic insulation, but there's little that makes it special anymore.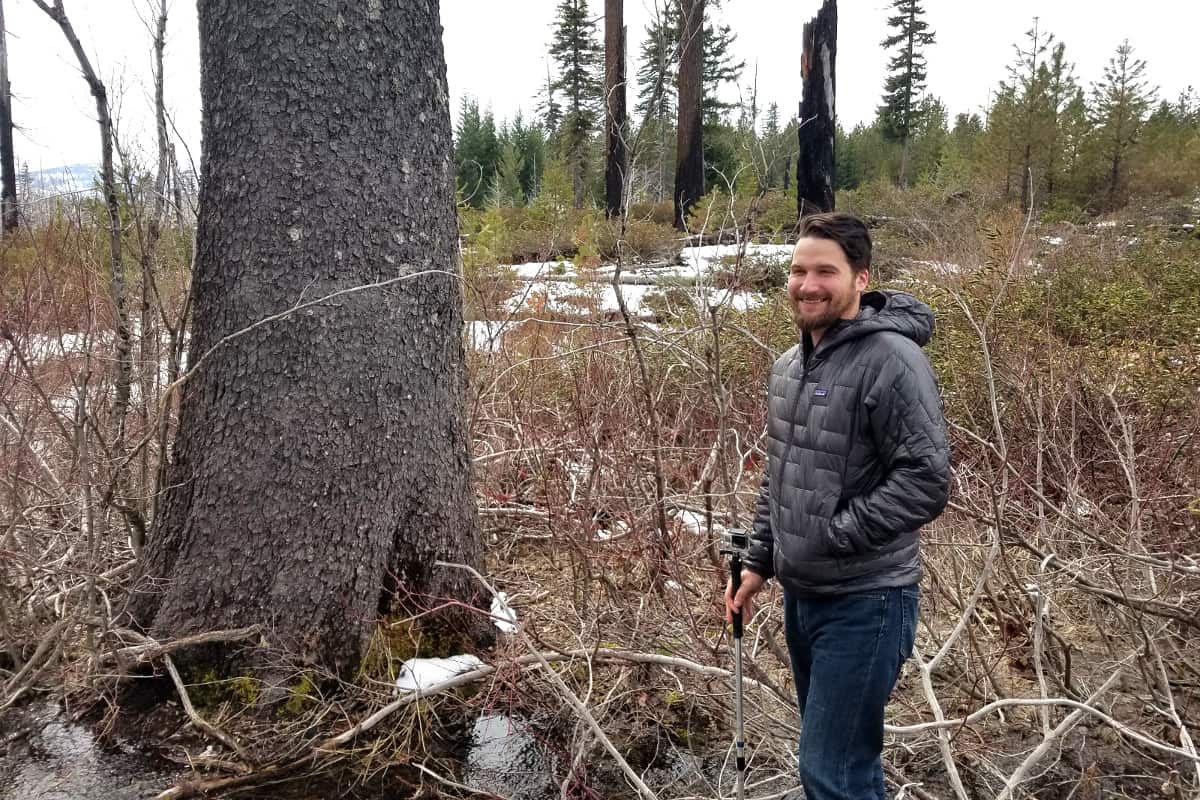 Patagonia's Micro Puff features proprietary PrimaLoft insulation that the company claims is as good as natural goose down.
They're right, and, in my opinion, it's even better than goose down. This Patagonia-only insulation took what made PlumaFill great and advanced it, creating a synthetic insulation that mimics natural goose down's shape and loft for supreme lightweight and packability.
What make's the Micro Puff's synthetic insulation better than natural down is that it continues to work efficiently when it's wet, a fact that I greatly appreciate while living and adventuring here in the Pacific Northwest.
The same can be said for the Nano Puff, but the Micro Puff's PlumaFill has improved on this feat even further.
Unlike natural down, this synthetic insulation will continue to insulate your body when it is sopping wet, and it dries out fast.
By design, Micro Puff's insulation further enhances wet-weather resistance and rebound by creating more loft than its competitors and allowing better airflow, which dries everything out as soon as you catch some sunshine and a stiff breeze.
Complementing the evaporative power of the insulation is the outer nylon shell of the Micro Puff, which is approximately half as thick as a comparable Nano Puff polyester shell. A thinner nylon shell dries faster and allows more airflow.
Weight and Compressibility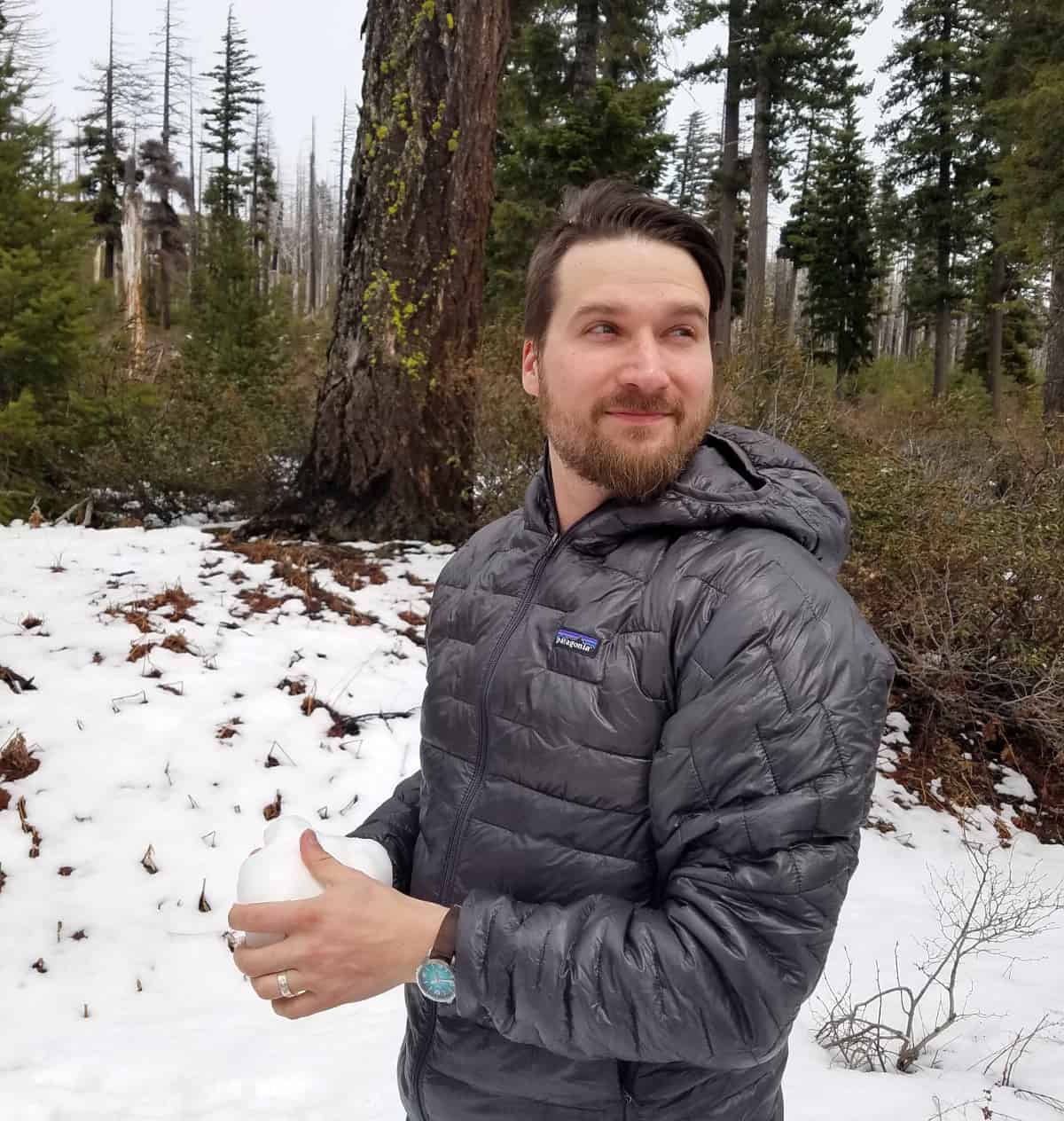 Patagonia's Micro Puff clothing uses less material to maintain comparable levels of warmth to its Nano Puff variants. The reason, again, is in the insulation design.
The PrimaLoft found in Nano Puff and other synthetically insulated gear is bunched together in fluffy clumps. Imagine tearing several cotton balls into small pieces and then compressing them together again like you were forming a snowball — that's similar to what PrimaLoft looks like inside of your jacket.
Patagonia's proprietary PlumaFill inside its Micro Puff jacket is instead stretched out into long strands, similar to how cotton candy is spun.
This type of insulation requires less stitching and baffling to keep it in place, resulting in fewer manufacturing materials and a reduction of cold spots.
View this post on Instagram
In the end, Micro Puff clothing weighs less and is better at insulating than the Nano Puff alternatives. Because fewer materials are used in Micro Puff outerwear, it's also a bit more compressible.
When ounces count, Micro Puff is the victor. Compared side-by-side, you can really see the difference. For instance:
By the numbers, the Micro Puff Jacket, with its advanced design, fits in more insulation and weighs less than the Nano Puff.
The Micro Puff jacket requires less stitching to secure the insulation, so there's more room for the insulation to fill the jacket's baffles. The end result is a warmer and lighter jacket.
Price
As currently listed, Patagonia Micro Puff products are $50 more than their Nano Puff counterparts. That's no small chunk of change, and realistically (except by the most scrutinizing among us) the difference between the two types of insulation is hardly noticeable in the field.
It's worth noting that the exterior polyester shell of the Nano Puff (20D) is slightly more durable than the nylon shell of the Micro Puff (10D).
That means you'll actually get stronger gear for less if you opt for a Nano Puff.
My Winning Choice
Though both have their merits, I believe that the Micro Puff wins out overall by the skin of its nylon shell.
Both are fantastic options as mid-layer winter clothing or as outerwear during a pleasantly brisk autumn afternoon.
Because of Patagonia's stalwart commitment to longevity and reliability, I'm not concerned by the Micro Puff's less durable shell.
Buy it once, buy it for life. That's my favorite of Patagonia's mantras. In a world where consumerism and materialism lead us to buy the latest models and toss aside our used goods, it's refreshing to know that a large company such as Patagonia focuses on quality over quantity.
That said, if you have a tried-and-true Nano Puff that you've been sporting for the last decade, there's no need to upgrade to a shiny new Micro Puff.
Repair your loose stitching and keep your Nano Puff until it has fully run its course. If it can climb more mountains, let it!
But if your gear inventory is sadly lacking a lightweight jacket, or you simply must have the most ultralight outdoor clothing available, it'd certainly benefit you to pick up a new Micro Puff today.
Related: 9 Best Merino Wool Leggings For the Outdoors
More On Patagonia
For comparison purposes, check out our article on the Best Synthetic-Insulation Jackets where we see how the Patagonia Nano Puff and Micro Puff jackets compete against The North Face ThermoBall and Arc'teryx Atom LT.
Want to learn more about what makes Patagonia so great and why their gear comes at a premium price? Check out our article that answers the question: Why is Patagonia So Expensive?
---