Tampa is an exciting destination home to countless free things to do and see, which means the only splashing out you'll be doing is at the beach!
When you think of Tampa, warm temperatures and sandy beaches likely come to mind. Not to mention popular attractions like the Florida Aquarium and Busch Gardens amusement park, which…although fun, can also be a little pricey.
But your visit to Florida's sunny Gulf Coast doesn't have to break the bank thanks to the countless free things on offer in Tampa. The city is a cultural hub home to vibrant neighborhoods, exciting landmarks, and plenty of outdoor beauty that's not only easy on your eyes, but your wallet, too. And just beyond Tampa's city bounds, you can find even more to do in beautiful places like Clearwater and St. Petersburg. This list shares some of the best free things to do in Tampa that'll save you some money on your Sunshine State adventure.
1. Soak up some sunshine and cool off in the ocean at one of Tampa's beaches
With swaying palm trees and over 240 days of sunshine, arguably one of the best free things to do in Tampa is hit the beach! Tampa's best beaches are often considered Ben T Davis, Clearwater, and Picnic Island Park, amongst others. Many of the city's beaches feature shelters, grills, and public bathrooms.
However, the most convenient is Ben T Davis, a narrow stretch of beach off the highway only 15 minutes from downtown. Another option is Picnic Island Park, where a boat launch, dog beach, and disc golf offers even more family-friendly fun.
2. Take a stroll along the lively Tampa Riverwalk
The Tampa Riverwalk is another great thing to do in The Big Guava, free or otherwise. This 2.6-mile stretch of pedestrian walkway follows the Hillsborough River and is lined with incredible restaurants, bars, parks, and more. Curtis Hixon Park is one can't-miss point of interest where a grassy field, playground, and picnic pavilion make it easy to relax along the water. The Riverwalk is also one of the best places to see the Tampa skyline.
If it's within the budget, e-bikes, kayaks, scooters, and even water bikes are available for rent to take out on the water. The Riverwalk runs between Armature Works and the corner of Beneficial Drive and Channelside Drive.
3. Smell the flowers at the Florida Botanical Gardens
View this post on Instagram
No matter the time of year, the Florida Botanical Gardens promises gorgeous blooms and time well spent. This 100-acre park is free to enter and features various greenhouses, gardens, and displays of everything from roses and cacti to tropical fruit trees and a traditional English garden, among others.
Pets are welcome to visit, too, as long as they're leashed. The garden also hosts events throughout the year, like light displays during the holidays. The botanical gardens are 40 minutes from downtown Tampa across Old Tampa Bay in Largo.
4. Explore the Ybor City Historic District
Ybor City is an area of Tampa famous for its historical and cultural significance, making it one of Tampa's top attractions. Ybor City is so unique that it's even a designated National Historic Landmark thanks to its traditional cigar industry that boomed during the early 20th century.
The neighborhood also boasts a vibrant restaurant scene, boutique shops, a Saturday market, and free rides aboard the neighborhood's TECO streetcar. Start your visit at the Ybor Visitor Center to learn more about the area's history and gain insight into all the neighborhood's best points of interest.
5. Pay the J.C. Newman Cigar Co. a visit
View this post on Instagram
Ybor City was once dubbed "the cigar capital of the world," so while you're there, a visit to the J.C. Newman Cigar Co. is a must. Opened in 1895, the factory is one of the country's oldest cigar makers and an excellent place to learn more about the art of cigar rolling. While most of the neighborhood's cigar factories have long closed their doors, J.C. Newman continues production using traditional hand-rolling methods and old-school machinery.
Visitors can enter the factory-turned-museum for free during the weekdays. A paid, one-hour guided tour or a cigar hand-rolling class is also available.
6. Learn more about Thai Buddhism at Wat Mongkolratanaram
View this post on Instagram
Wat Mongkolratanaram is a glimmering Thai Buddhist temple free to the public. The temple has been a place for Thai Buddhists and monks to practice and share their culture with Tampa since 1981. If you can, try to visit during the Sunday market, where Thai classics are served to raise money for the temple, and people come from all over to nosh amongst the gardens.
Wat Mongkolratanaram is open every day of the week between 8:00 am to 6:00 pm. During your visit, be sure to respect temple etiquette, like taking off your shoes before going inside, covering your shoulders and knees, and not pointing your toes at images of Buddha.
7. Walk on Bayshore Boulevard Greenway, the nation's longest sidewalk
Much like the Riverwalk, the Bayshore Boulevard Greenway is another public space that makes for an affordable way to see Tampa. Nestled in the prestigious Old Hyde Park neighborhood, the boulevard is most famous for the opulent mansions on the National Historic Register that line the way.
Other things to do on Bayshore Boulevard include catching a sunset from the pier, visiting Ballast Point Park, or stopping by the Gasparilla Pirate Fest held every January. The boulevard follows the shores of Hillsborough Bay for a total of 4.5 miles, welcoming picnickers, bikers, walkers, and more.
8. Snap photos of sea life at the Manatee Viewing Center
View this post on Instagram
About 25 minutes south of downtown Tampa, you can witness bathing manatees and other sea life at the Manatee Viewing Center. Every winter, Manatees come to bathe in the warm waters produced by Tampa Electric's power station.
As a designated sanctuary, visitors can learn more about these gentle giants while helping support their protection from the cold. While you're there, stroll along the nearby boardwalk trail to an observation tower. The viewing center is seasonal and is only open between November and April.
9. Go back in time at the Pinellas Heritage Village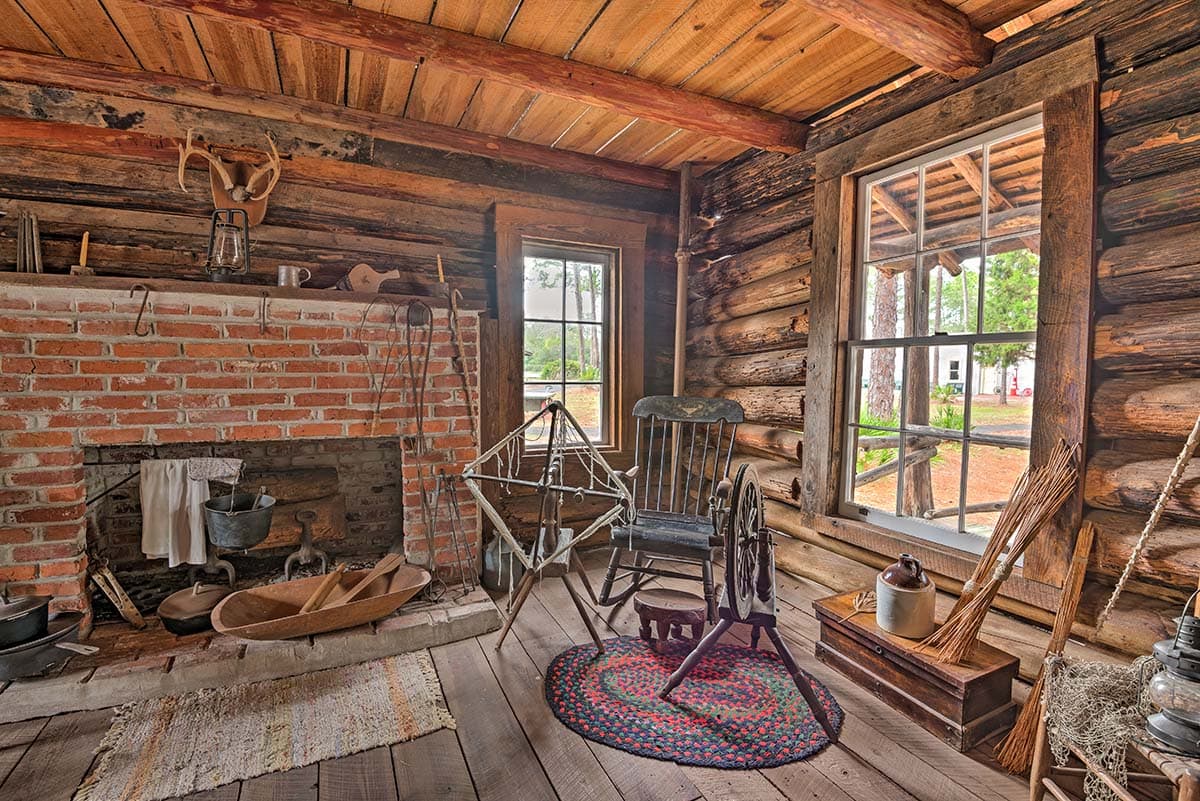 The Pinellas Heritage Village is an open-air museum that showcases a bit of the region's unique past. The park features thirty-three historic buildings that shed light on how our ancestors lived back in the day.
For example, you can see an old train depot, a grocery store, and even a doctor's office complete with antique medical equipment. There are also gardens and walking trails throughout the 21-acre park begging to be explored. The Pinellas Heritage Village is about 30 minutes from Tampa and is closed on Mondays, Tuesdays, and holidays.
10. Sample locally made spirits at the Florida Cane Distillery
View this post on Instagram
Knock one back at the Florida Cane Distillery, a producer of flavored vodkas, whisky, gin, and moonshine. This craft distillery creates unique spirits using locally sourced ingredients, highlighting Tampa's unique flair.
The distillery offers a paid, one-hour tour and in-depth distillery workshop for those interested in learning more about the process. However, those looking to save money can sign up for their free 30-minute tour on Thursdays, Fridays, Saturdays, and Sundays. The best part? Tastings are included!
11. Try to find Tampa's best street art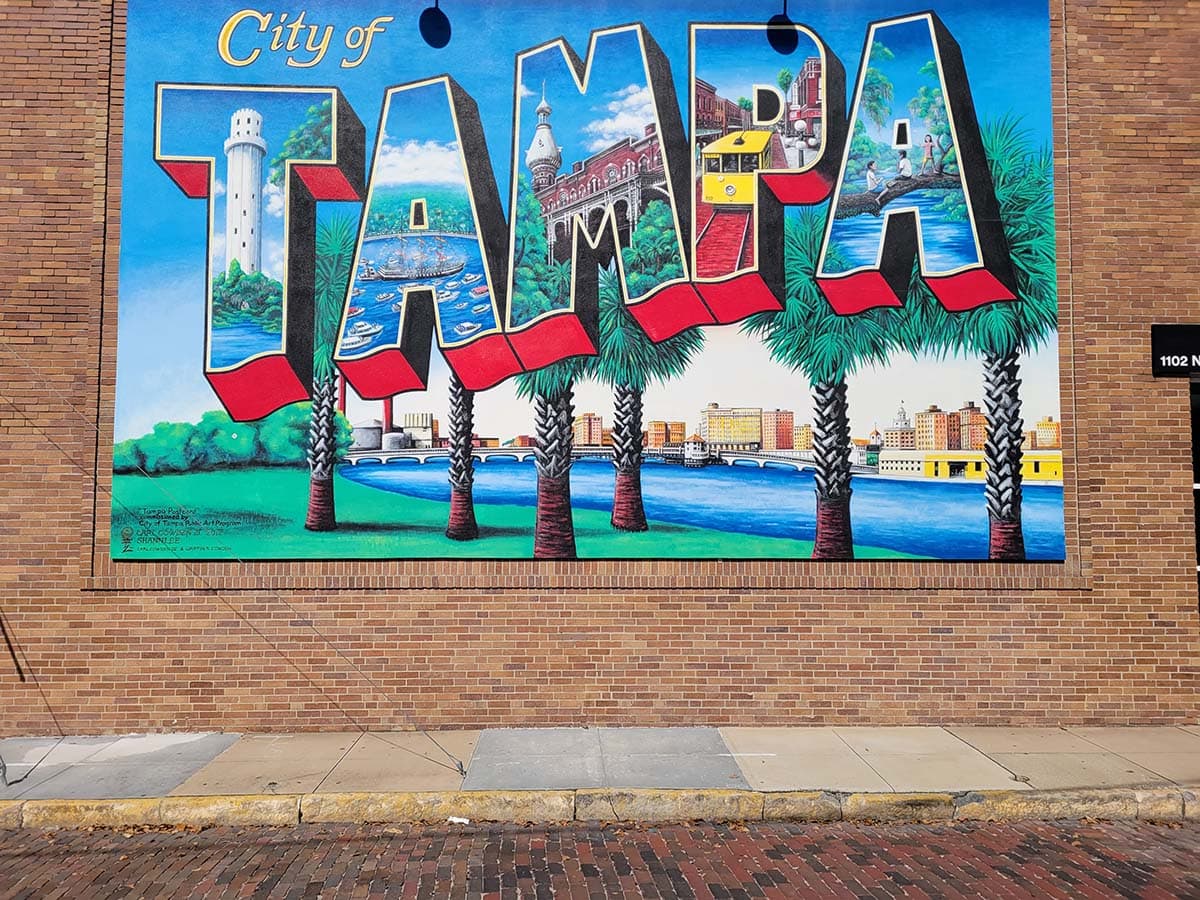 Those who appreciate street art should head out on a DIY tour of Tampa street art. There are nearly 60 vibrant murals scattered throughout the city, in popular areas like the Heights, Ybor City, downtown, and more.
Many of the murals were commissioned by the city to depict Tampa's rich culture and history. Others are the impressive works of local artists.
12. Learn more about the history of firefighting at the Tampa Firefighters Museum
View this post on Instagram
The Tampa Firefighters Museum is dedicated to showcasing Tampa's firefighting history while teaching the importance of fire safety. This family-friendly museum is housed in a historic, red-brick firehouse that was once the headquarters of Tampa's fire department.
During your visit, you can see antique firefighting equipment and historic photographs that show how people fought fires throughout much of the 20th century. This non-profit also acts as a memorial to those who serve the city. Admission is free, however, appointments must be made in advance, and donations are welcome.
13. Spend the evening at the Sunsets at Pier 60 Festival
Every evening at Clearwater Beach, locals and travelers alike flock to the Sunsets at Pier 60 Festival. This nightly "sunset celebration" welcomes artisans and street performers eager to share their craft with the world.
Most evenings, visitors are also treated to spectacular shows of color as the sun sets below the horizon. Pier 60 is also a great place to visit during the day, home to a pavilion, a bait house for fishing, and excellent restaurants. Clearwater Beach is about a 35-minute drive from Tampa.
14. Take in some fresh air at the Weedon Island Preserve
Nature lovers interested in seeing the wild side of Tampa Bay should pay a visit to Weedon Island Preserve. This nature preserve protects over 3,000 acres and is a great place to go hiking, birdwatching, and fishing. Numerous observation decks and exhibits showcase the region's vast mangrove forests, coastal habitats, and Manasota culture of the indigenous people that once called the bay home.
Canoe and kayak rentals are available for those who want to see the preserve from the waters of Riviera Bay or the South Paddling Trail. Weedon Island is about 22 minutes from Tampa, in beautiful St. Petersburg.
Explore More in Florida
Get epic travel ideas delivered to your inbox with Weekend Wanderer, our newsletter inspiring more than 10,000 readers every week.
---