Hitting the road from Dallas to Houston, or vice versa? Spice things up with these fun stops.
Traffic pending, traveling between Dallas and Houston will take you less than four hours. But if you get stuck in either city's infamous rush-hour traffic, that number can vary pretty widely. Depending on how good your road trip playlist is or how into podcasts you are, the drive can either feel like a breeze or like an eternity.
If you can spare the time, one way to make your trip much more enjoyable is to pencil in some stops at interesting attractions along the way. Rather than passing through major cities, a Dallas-to-Houston drive goes past small towns and pastoral countryside. You could even add in a few side trips besides the stops listed below, like charming small Texas towns or one of these great Texas swimming holes.
Note: These destinations are listed in order of location going from Dallas to Houston, so start at the bottom if you're doing the route in reverse.
1. Kolache Depot Bakery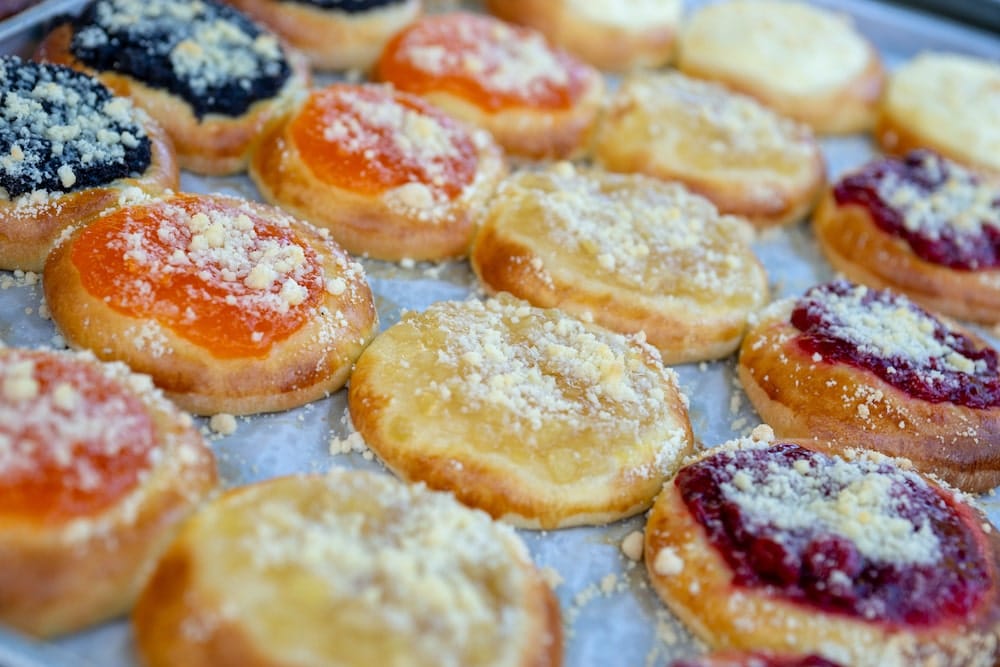 Along with breakfast tacos, kolaches are right up there in terms of Texans' most beloved breakfast. A traditional Czech pastry, kolaches made their way to the Lone Star State via Czech immigrants, and these days, they're a staple in donut shops across the state.
A quick pit stop at Kolache Depot Bakery in Ennis could be just the fuel you need to kickstart your road trip — or to make it through that final stretch. The bakery is open 4:30 a.m. to midnight everyday, so chances are you'll be able to pop in when you're passing through.
The kolaches here come in a variety of sweet and savory flavors. Looking for a recommendation? Give the cream cheese kolache a try or spice things up with the jalapeño sausage with cheese kolache. By the way, it's inside a gas station, but don't let that put you off.
Related read: The Ultimate Dallas to San Antonio Road Trip
2. Corsicana
Get out and stretch your legs at Corsicana, a small town with a quaint, historic downtown. While here, you can check out the Civil War and American West exhibits at the Pearce Museum at Navarro College (which you might know from the Netflix show "Cheer.") You can also swing by the Pioneer Village to get a glimpse of what life was like here in the 19th century.
For a sweet treat, visit Collin Street Bakery for their "world-famous" fruitcake, which was featured on the Food Network show "Best Thing I Ever Ate." Family-owned and operated, the bakery has been open since 1896.
Another popular spot in town is Angelita Vineyard & Winery. If you're not the driver, you may fancy a glass or two at this boutique winery offering tastings as well as light bites. You don't have to be drinking to enjoy the live music they host most weekends.
Other attractions in Corsicana include the Cook Center Planetarium and Lake Halbert Park, which is a good spot to let kiddos run around for a bit.
Related Read: The 5 Best Campervan Rentals in Dallas, Texas
3. Richland-Chambers Reservoir
Richland-Chambers Reservoir is one of the largest reservoirs in the state with 330 miles of shoreline. This lake offers excellent fishing; catfish and various types of bass are common catches.
Aside from fishing, another way to enjoy the water is by boat, jet ski, or kayak. If you don't have your own watercraft you can rent from a few different outfitters, including Dallas Boat Rentals, Invert Sports, and Lakeboat Rental. Truthfully, if you're only making one water-based stop, you may want to skip this option and spend more time at Sam Houston National Forest (though anglers will love this stop.)
Popular places to camp around Richland-Chambers Reservoir include Sunset Cove Marina, Oak Cove Marina, Fisherman's Point Marina, and Wooded Acres Campground.
Related read: 9 Best State Parks Near Houston to Escape the City
4. Sam's Original Restaurant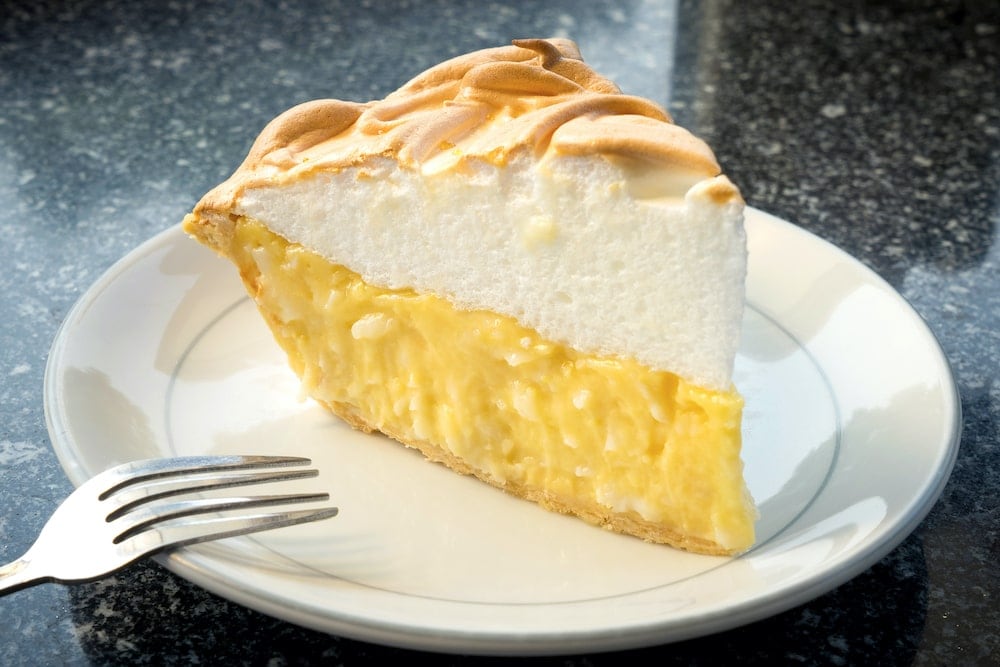 If you need something more filling than just car snacks, stuff your face at Sam's Original Restaurant in Fairfield. At this popular, family-run restaurant, you'll find an all-you-can-eat buffet featuring Southern favorites like chicken fried steak, BBQ beef, and enchiladas. The daily offerings change, and you can check what's being served that day on the restaurant's website.
While enjoying the spread, make sure you leave some room to try one of their homemade pies. The coconut cream pie is particularly popular. You can also reserve a whole pie for pickup 24 hours in advance — you know, just in case you want to give whoever you're visiting in Dallas or Houston a sweet surprise. It's certainly not the fanciest restaurant you'll pass between Dallas and Houston, nor is it the best for vegetarians, but a meal here is a classic Texas small town experience for sure.
5. Old Fort Parker Historic Site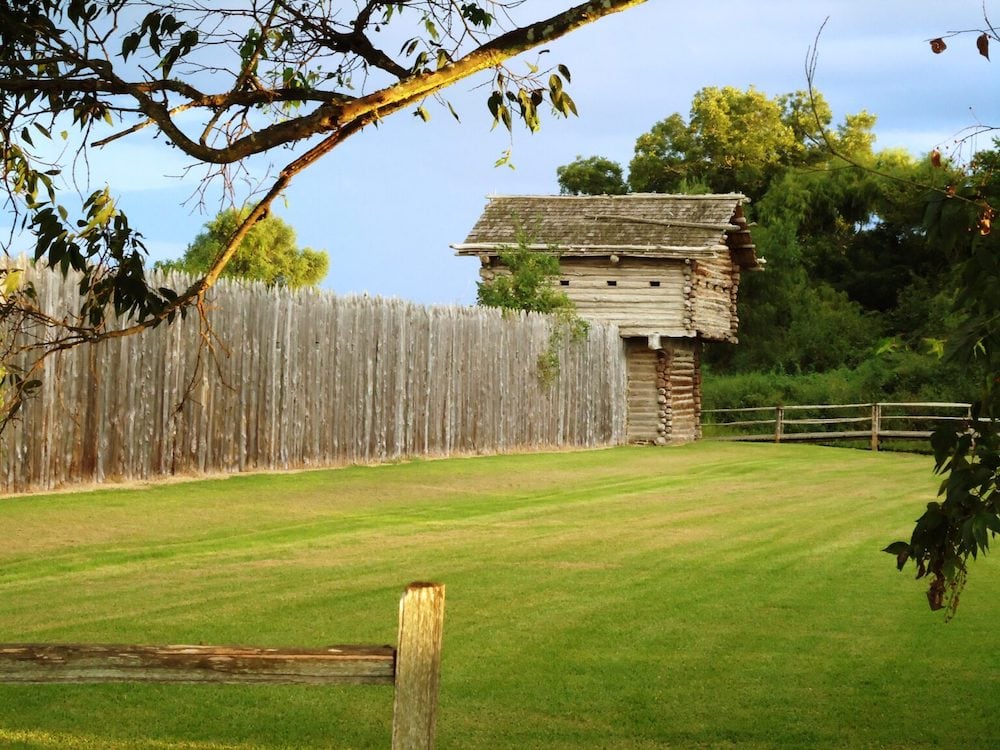 History buffs should make a side trip to Old Fort Parker Historic Site on the way from Dallas to Houston. The Parker family completed Fort Parker in March 1834, but just a few years later, the fort was attacked by a group of members from various Native American tribes. The museum tells the story of the survivor of the raid, who lived with the Comanche for most of her life. The park hosts public events throughout the year like trail ride days and antique gun shooting demonstrations.
Old Fort Parker Historic Site is open Wednesday to Sunday 9 a.m. to 5 p.m. Admission is $2 for adults, $1 for children up to age 11, and free for kids 5 and under.
Related Read: 8 Cozy Cabin Rentals Near Dallas, Texas
6. Buc-ee's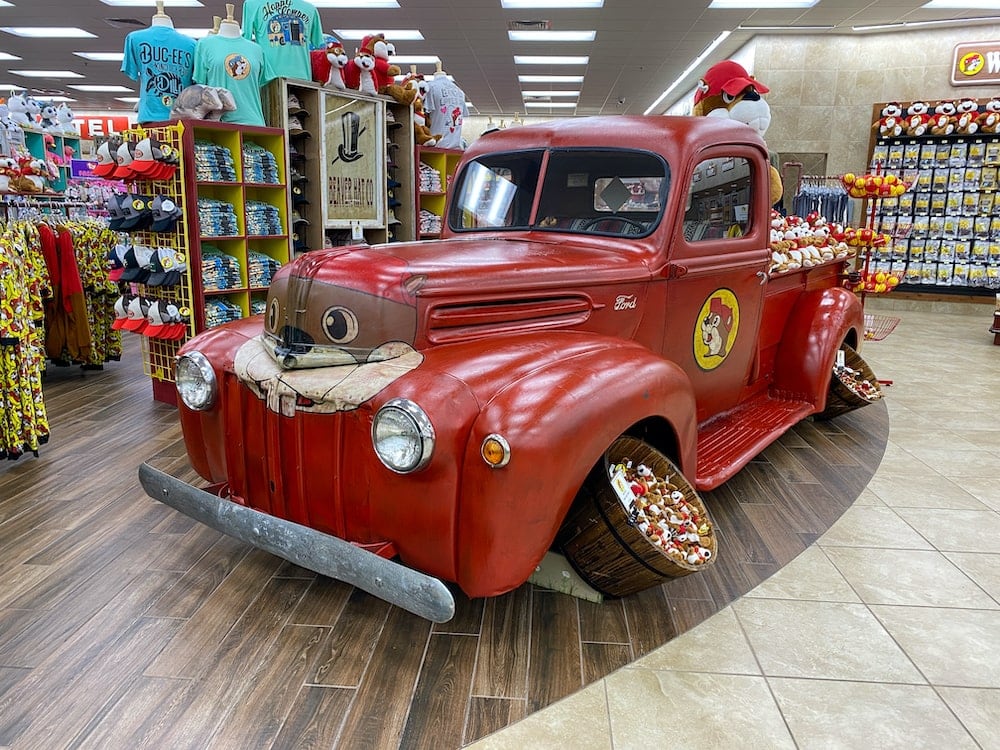 Is it really a road trip in Texas if you don't stop at Buc-ee's? This beloved chain of convenience stores/gas stations is known for its goofy beaver mascot, seemingly endless number of gas pumps, clean bathrooms, plentiful snacks (including their famous sweet corn puffs called "beaver nuggets,") and wacky souvenir shops.
Rather than stopping at your run-of-the-mill gas station, the Buc-ee's location in Madisonville is the perfect place to refuel (and perhaps empty the tank) between Dallas and Houston. Grab some beef jerky, wander the aisles to check out what interesting items are for sale, and see for yourself why so many love this Texas institution.
7. Sam Houston National Forest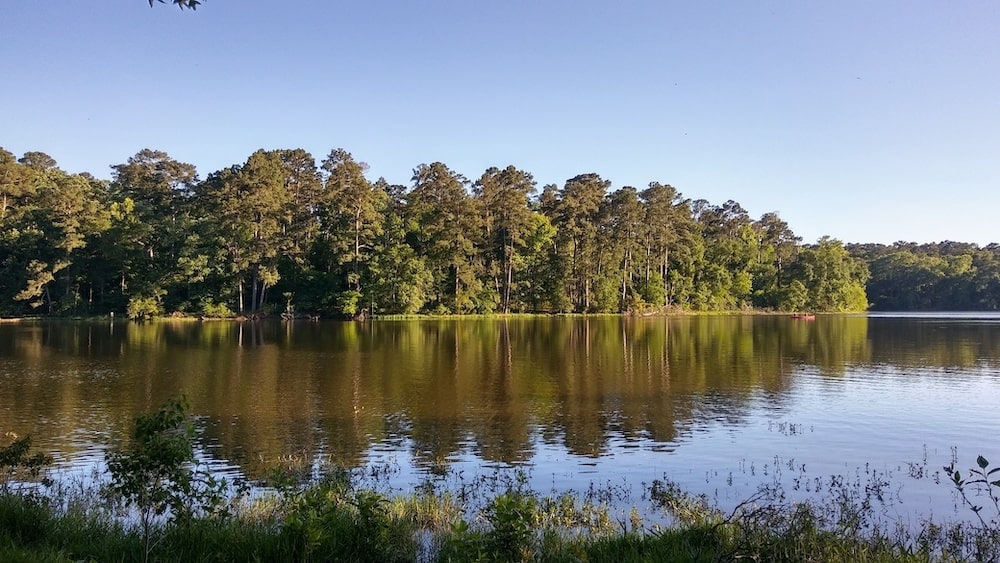 Near Huntsville, Sam Houston National Forest also includes Huntsville State Park, Lake Livingston, and Lake Conroe. It's one of four national forests in Texas. A popular park activity is hiking segments of the Lone Star Hiking Trail, Texas' longest hiking trail at 128 miles long. There are biking and equestrian trails, too.
There are three developed campground options if you plan to spend the night: Cagle, Double Lake, and Stubblefield. Reservations can be made for the first two while the last is available only on a first-come, first-served basis.
Sam Houston National Forest reaches to Lake Conroe in the west and Lake Livingston in the northeast. Both are popular places to go boating, fishing, and swimming, but Livingston is the bigger of the two. Anyone who wants to stay close to the water will be happy to know there are camping options for tents as well as RVs at both spots.
But there's even more on offer, like the 2,000-acre Huntsville State Park. It has 21 miles of trail plus a 210-acre lake where you can swim, fish, canoe, kayak, and paddleboat. At this park-within-a-park, there are 160 campsites plus screened shelters for rent. Watch for alligators (really!)
Given all of that, you could easily spend a few days in this general area enjoying the great outdoors before continuing to Houston.
Related Read: 15 Fantastically Free Things to Do in Houston, Texas
8. Old Town Spring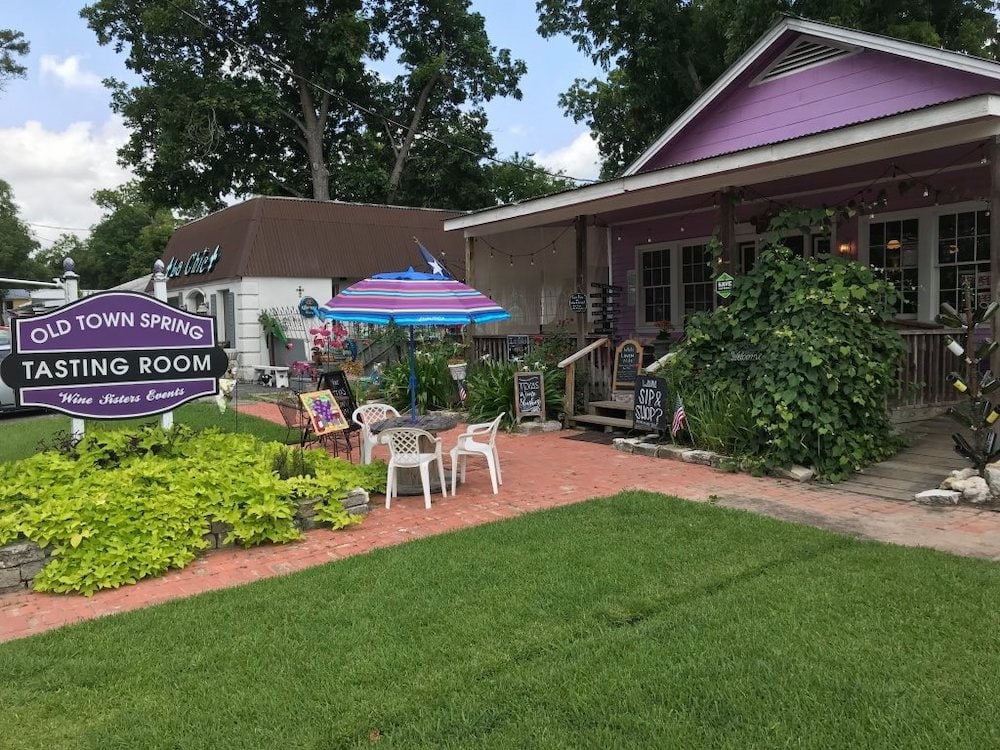 Just outside of Houston, Old Town Spring is a cute, historic community with boutique shops (there are more than 100 family-owned stores), restaurants, and galleries.
This area is known for its pleasant walkability, which isn't always a given compared to areas in the metropolises of Dallas and Houston.
In the 19th century, Old Town Springs was a railroad hub, and you'll still find some buildings from that time like the old Wunsche Bros. Saloon. Other historic buildings of note include the Jailhouse Saloon (a watering hole inside a 1941 jailhouse) and Mallott's Hardware & Variety, an antique store inside the former bank. There's a local myth that Bonnie and Clyde robbed Old Town Spring's bank (then called Springs State Bank), but that's probably more fiction than fact.
Explore More in Texas
Sign up for the Weekend Wanderer to join thousands of readers getting epic travel and gear ideas every week.
---