When you make a purchase through our links, we may earn commissions from Amazon, REI and other retailers. You can learn more about our editorial and affiliate policy here.
---
Raising a kid is its own reward (this has to be a Pinterest quote), but helping the dad in your life upgrade his outdoor gear goes a long way.
We spend hours every month researching all kinds of outdoor gear, everyday carry goods, clothing and more. Our wish list is probably longer than it should be, but that also makes it easier to compile a gift guide for dads that we ourselves would appreciate.
Here's a look at 38 of our favorite outdoor gift ideas for every budget and type of outdoorsy dad, from the road trip warrior (National Park pass!) to the nostalgic trailblazer who won't give up his old external frame pack (American-made Danners!).
Under $50
The North Face Muddier Trucker
A lightweight trucker made from durable canvas and recycled mesh, ideal for warm-weather adventures.
ESPRO Ultralight Coffee Press P0
The market's "lightest double-walled, vacuum-insulated" french press is the perfect way to prep early-morning coffee before hiking.
Black Diamond Spot325
In the battle of Black Diamond's smallest but most powerful headlamps (Spot vs. Storm), the Spot325 is a clear winner.
Gaia GPS Premium Membership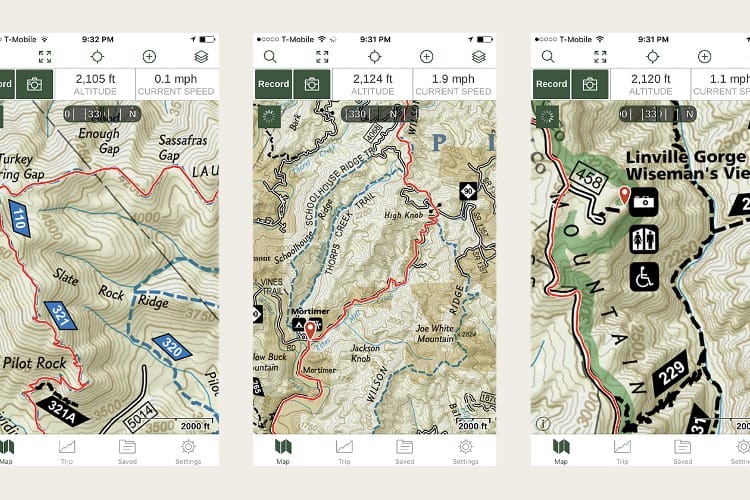 Comparing AllTrails and Gaia GPS, you can't go wrong with either – but Gaia's backcountry capabilities are hard to beat.
Barebones Enamel Cup Set
Enamel camp mugs don't have fancy double-walled insulation, but they'll still be around after years of getting beat up around the campfire.
Osprey Daylite Plus
We've compared the Daylite to the Daylite Plus, and the latter has a few more organization options that make it practical for all types of hikes.
Sea to Summit Aeros Pillow
A lightweight, inflatable backcountry pillow that won't add much to your pack, but can completely change the way you sleep while backpacking.
Manvotionals
"It's full of sage advice from outdoorsmen like Jack London and Teddy Roosevelt mixed in with the likes of men of industry and philosophy," says our contributing writer Arthur McMahon.
Darn Tough Socks
These socks are made in the USA and come with a lifetime guarantee – need we say more?
Bull and Stash Market Notebook
With tanned leather from León, Mexico, and refillable stationery, the Market Notebook is an ideal travel notebook that'll only get better with time and use.
Under $100
Denver: A Silver Past, A Golden Future
Featuring vintage maps and stories about the American West, this amazing coffee table book is sure to charm any outdoorsman in your life. Denver: A Silver Past, A Golden Future, which includes 18 vintage-inspired postcards, is one of a three-book collection also featuring Durango and Telluride.
WP Standard Utility Pouches
We've featured WP Standard in our favorite leather messenger bags, but they also make a killer leather pouch set that's perfect for organizing small tools, every day carry goods and more.
Norden Candle
An indoors gift that smells like the outdoors: pine needles, crackling fire and bold citrus notes.
Jetboil MiniMo
One of our favorite backpacking stoves, the MiniMo packs a punch and weighs less than 15 ounces.
Goal Zero Lighthouse 400
The Lighthouse 400 puts out 400 lumens of light and has the ability to charge phones and devices using a USB port.
States Duffel Bag Black
We take our States Duffel just about everywhere, and it's still in great shape after a few years of travel.
JBL Flip 4
Our JBL Flip 4s are used mostly around the backyard, but they're great for campgrounds and road trips as well.
Teva Ember Moc
The Ember Mocs are a great way to unwind after a long day of hiking and setting up camp.
Xero Shoes Cloud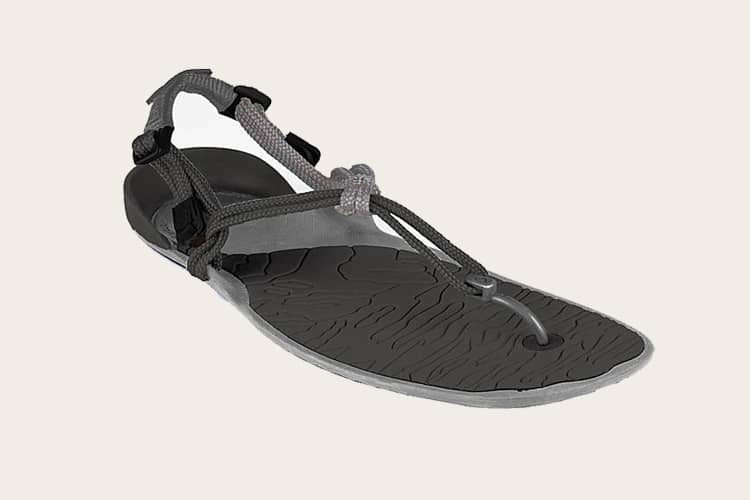 Xero Shoes has redefined how effective minimalist footwear can really be. Each Cloud sandal weighs less than 5 ounces, but with just enough structure to survive on the trail.
Dango D01 Dapper Wallet
One of our favorite leather minimalist wallets keeps things secure, but that's about all it has in common with a traditional, bulky leather wallet.
Hults Bruk Tarnaby Hatchet
The Tarnaby is hand-forged in Sweden, and we've yet to meet a dad who would turn down a Swedish camping hatchet.
National Parks Pass
This pass covers your entrance and amenity fees to more than 2,000 sites around the country, and can be used an unlimited number of times, so there's no shortage of places to explore.
Carson Magnetic Phone Case
The Carson case comes highly recommended from our man on the ground Mac Misseldine, and organizes your phone, cards and cash all in one. And there's a buffalo on it.
Under $200
Westward 23L Rolltop Backpack
Of our favorite waxed canvas backpacks, the Westward Rolltop reigns supreme. The fabric is light, the organization blows away competing bags and it's more comfortable than you'd expect.
Warbonnet Blackbird XLC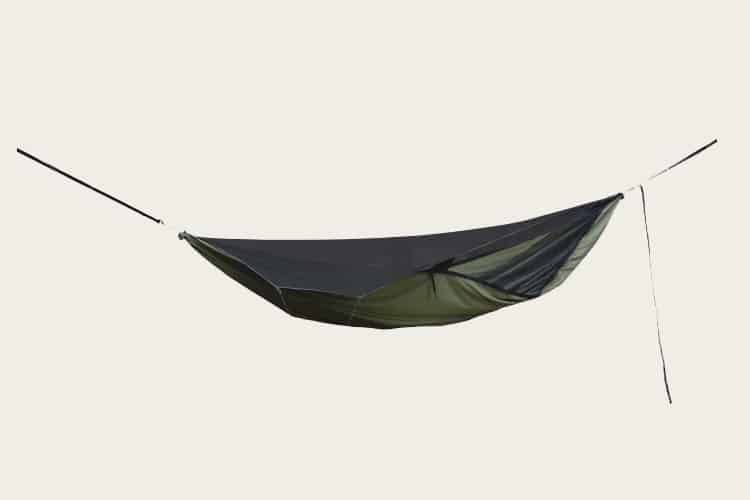 The Blackbird was named our Editor's Choice for camping hammocks for a reason. It's perfect for the dad looking to transition from tent camping to swingin' between the trees.
Vaer Field Watch
Of all our favorite field watches under $200, the Vaer's quality and craftsmanship is hard to beat. Its classic field watch styling makes it great for the old-school dad who's not ready for an Apple Watch.
Flint and Tinder Sherpa Lined Waxed Trucker Jacket
Made in the USA with Martexin canvas, this jacket tops the list of our favorite waxed canvas jackets for fall and winter.
Matador Hydrolite Backpack
Most packable backpacks don't offer much else than convenience, but the Hydrolite includes a hydration system that's perfect for exploring places like Mooney Falls.
SealLine Zip Duffle
Don't be thrown by the name: these bad boys aren't made from seal skins, but they do offer stellar (see: submersible) waterproof protection.
Therm-a-Rest NeoAir Xlite
Therm-a-Rest specializes in lightweight, comfortable backpacking and camping gear, and the NeoAir Xlite is one of their highest-rated sleeping pads on the market.
Helinox Chair
A backcountry chair isn't a necessity, but few things feel as relaxing as having an actual seat when you finally get to camp at the end of a long day hiking.
Snow Peak Titanium Multi Compact Cookset
Snow Peak's Titanium set is lightweight, versatile and won't take up much room in your pack, so there's no reason to go hungry in the backcountry.
Over $200
Danner Mountain Light
Of the few remaining American-made hiking boots, these have maintained their reputation as classics that look good but still get the job done.
Marmot Limelight 3P
One of our favorite 3-person backpacking tents, the Limelight is one of the most capable shelters out there, and it won't break the bank.
YETI Tundra 65
The YETI is the YETI of coolers, and if that doesn't make much sense, join the club. If your dad's the type that absolutely despises melted ice, the Tundra 65 will solve the majority of your life's problems. Related reading: is the YETI cooler worth the price?
Peak Design Everyday Messenger
One of our favorite messenger bags for work, the Everyday Messenger is built for "lightning-fast photography" but works well for just about any type of outdoor travel that requires easy access to your stuff.
Feathered Friends Flicker 20 UL Quilt Sleeping Bag
We know firsthand: dads like sleep. Keep that going in the backcountry with this lightweight number from Feathered Friends, made with 950+ fill power down and Pertex® Endurance® fabric.
Helinox Cot One
On that note, sometimes sleep is better a few inches off the ground. Make it happen with this lightweight cot from Helinox, which works great for car camping but also folds down small enough to use backpacking.
Maui Jim Polarized Sunglasses
"I swear by my Maui Jims," says Territory writer Mac Misseldine. "It's insane the difference they make cutting glare and sharpening color."
More Gear Ideas
For more gift ideas, check out some of our most popular gear reads, including the best canvas and leather duffles, hiking boots under $100, chukka boots, American-made work boots, and our favorite American-made watch brands.
---